Armenians like a celebration as much as the next guy, maybe even more, and the calendar is packed with reasons to get outside and embrace history, tradition, culture, booze, food and even running for far longer than anyone should ever have to run.
Wine Days (May)
Armenian wine might not get the coverage and attention that that show-stopping cognac does, but sleep on it at your peril (don't actually sleep on it). Wine Days takes place every May and offers winemakers the chance to show off their finest brews, a must for anyone with a vested interest in good quality plonk.
Watermelon Festival (Jul)

Yerevan can get oppressively hot during the summer months, and refreshment is imperative. Luckily for all and sundry, the city becomes awash with wonderful watermelons at this point, with the fabulous fruit getting its own special festival in July. Yerevan's most refreshing festival? Quite possibly.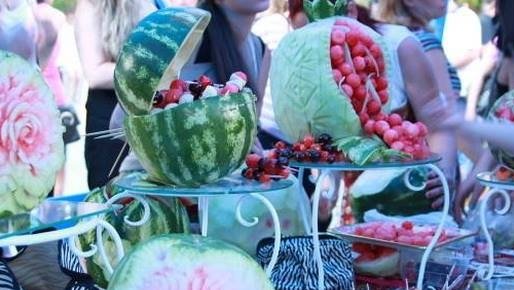 Golden Apricot International Film Festival (Jul)
The Golden Apricot International Film Festival has been a citywide highlight since its inception back in 2004. This week-long celebration of the silver screen attracts artists from all over the world, with a magnificent schedule of films being shown at many of the city's finest venues.
Yerevan Color Run (Jul)
Exactly what it says on the tin. Throngs of folk descend upon Yerevan's centre in the middle of July for a 5km run through history and modernity, as all the colours of the rainbow explode all around. These are dust explosions mind, so nothing to worry about, but don't wear anything particularly delicate as you'll be caked by the end of the day.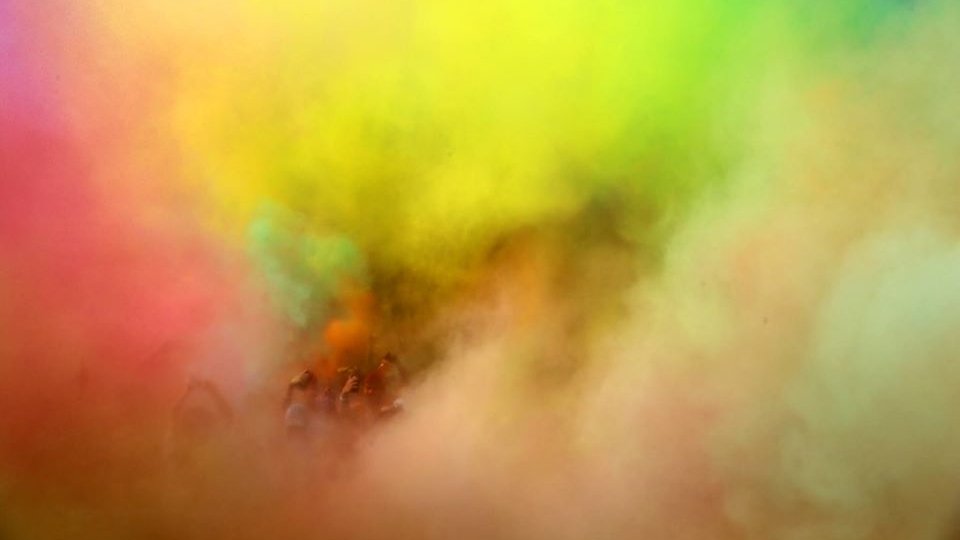 Taraz Fest (Aug)
The highlight of the Armenian cultural calendar, Taraz Fest is one big love letter to traditional costumes from around the country. You'll see some seriously intricate designs on show, and the whole thing is accentuated by masses of traditional food and a quite glorious atmosphere.
Armenia Marathon (Oct)
If you're into running 26.2 miles from your problems, then the Armenia Marathon is for you. The largest running event in the country, it takes place through the streets of Yerevan every October. We're more than happy to watch from the sides of course. There are also kids and beginners races, for people of our disposition.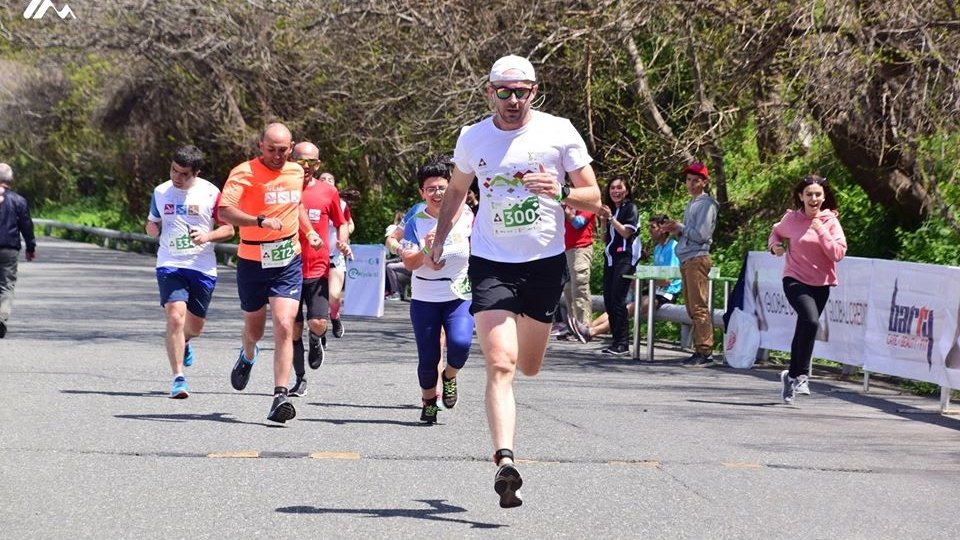 ReAnimania International Animation Film & Comics Festival (Oct)
All things animation take centerstage at ReAnimania, one of the most important animation festivals in the entire region. Established in 2008, the festival is largely responsible for the resurrection of Armenia's animation industry, imbuing the festival with a little more importance as time goes by.
Erebuni-Yerevan Anniversary (Oct)
Yerevan was founded in the 8th century BC and originally called Erebuni, if you were curious. The city comes together every October to celebrate its founding, with all sorts of traditional events taking place throughout the city. 2020 will be the 2802nd anniversary, which is pretty darn impressive.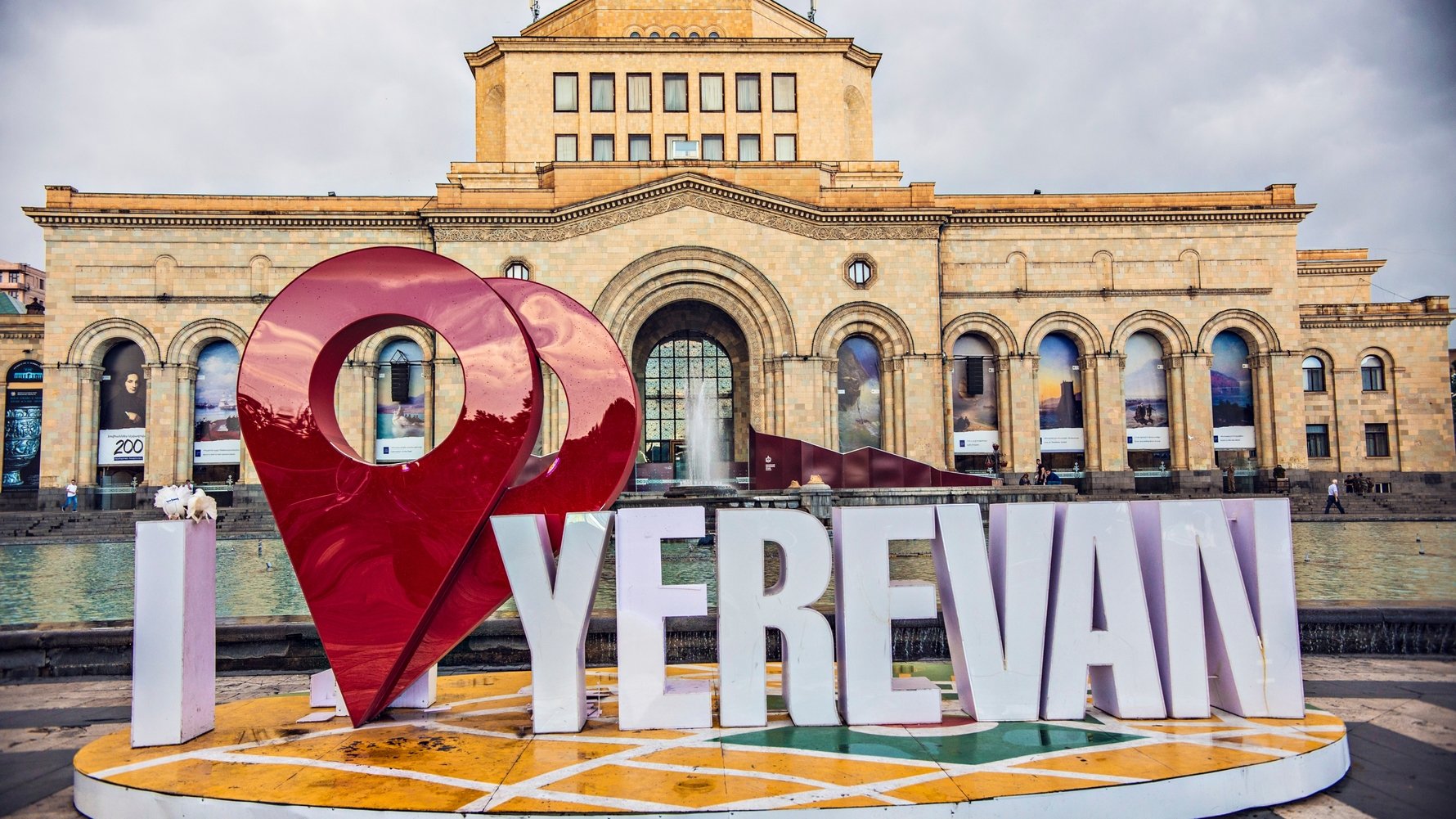 Yerevan Jazz Festival (Oct)
Jazz is the great marmite of musical genres, a real 'love or hate' affair, but there is something about a colourful jazz festival that we really enjoy. Maybe it is the whole joyous celebration thing, or maybe it is the relentless power of the jazz. Many international jazz greats descend upon Yerevan every autumn, creating a main event for a city that enjoys the virtuoso genre 365 days a year.
Christmas (Dec)
Armenia is generally considered to be the oldest Christian country on the planet so you better believe these people take Christmas seriously. More and more Westernised snippets of culture are sneaking in all the time but Yerevan remains a hugely spiritual place to celebrate the most wonderful time of the year. Don't forget to wrap up warm, as there's so much festive cheer can help on that front.