Visiting Yerevan isn't the easiest thing in the world, so you better pick up plenty of mementos to bring home with you. Tradition is at the front of queue — with food playing a major role there — before the sweeping chaos of modernity brings up the rear, although the whole souvenir scene does manage to stay undeniably Armenian. You could pack an entire case full of souvenirs from these parts.
Cognac
When the French are giving you permission to call something cognac, it must be good. The story of ArArAt brandy began in 1887 and it has been perched at the top of the tree when it comes to quality spirits ever since, so good that it gained a reputation as the spirit of Kings and Emperors. Churchill was a big fan. Pick up a bottle of the fine stuff when in town.
Carpet
Okay, you're probably not going to be able to buy an entire floor's worth of carpet to lug home, so maybe stick to a small rug or something along those lines. Armenian carpet is world famous, beautifully detailed stuff that has been made in these parts since ancient times. The word 'carpet' is thought to be of Armenian origin, which tells you all you need to know.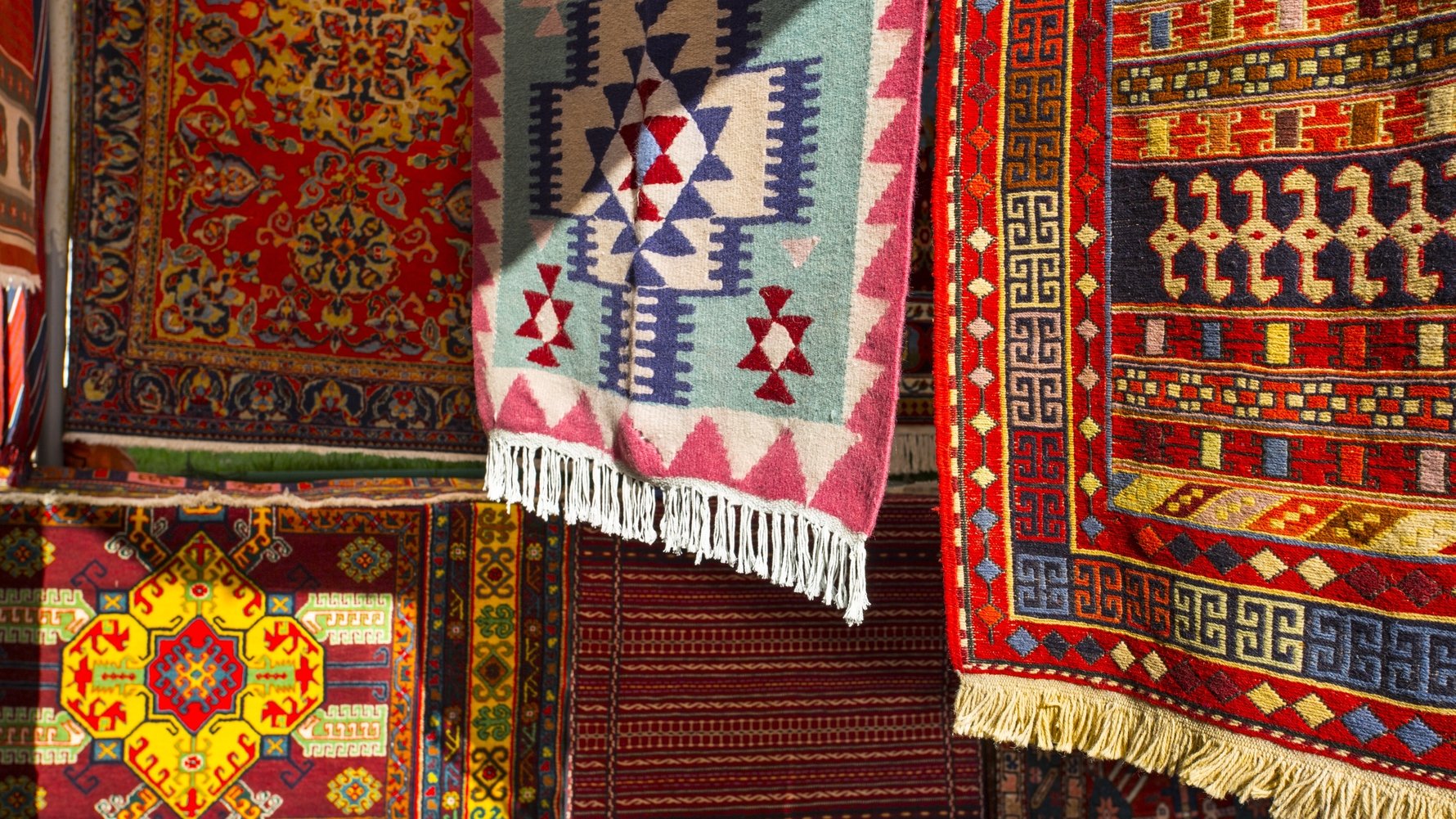 Mount Ararat
You know what, we're going to go ahead and say that you should try to buy Mount Ararat. Worth a go, right? The 5,137m high mountain won't fit into your hand luggage, your checked luggage, any kind of luggage, but boy is it a beaut. If you don't managed to pay cash for the resting place of Noah's Ark, consider picking up a souvenir with the famous peak on it. A postcard, a magnet, a badge, a pair of oven gloves, condoms, shirts, you know the drill.
Khachkar
The chances of purchasing an actual khachkar are slim but you'll find plenty of miniatures in the markets of Yerevan. These UNESCO protected stone carvings have been created since forever ago and often display quite sublime craftsmanship, delicately honouring time, place, people and spirit. Khachkars are too spiritual to be relegated to mere fireplace fodder, but beggars can't be choosers and all that jazz.
Apricots
The national fruit of the country, an integral part of Armenian culture, and an almost ever present when it comes to hype videos during the Eurovision Song Contest. Apricots are everywhere in Armenia, and once you've tried them in Yerevan you'll likely struggle to enjoy them back home, making them the Armenian version of Dublin's Guinness. God's sweets never tasted so good.