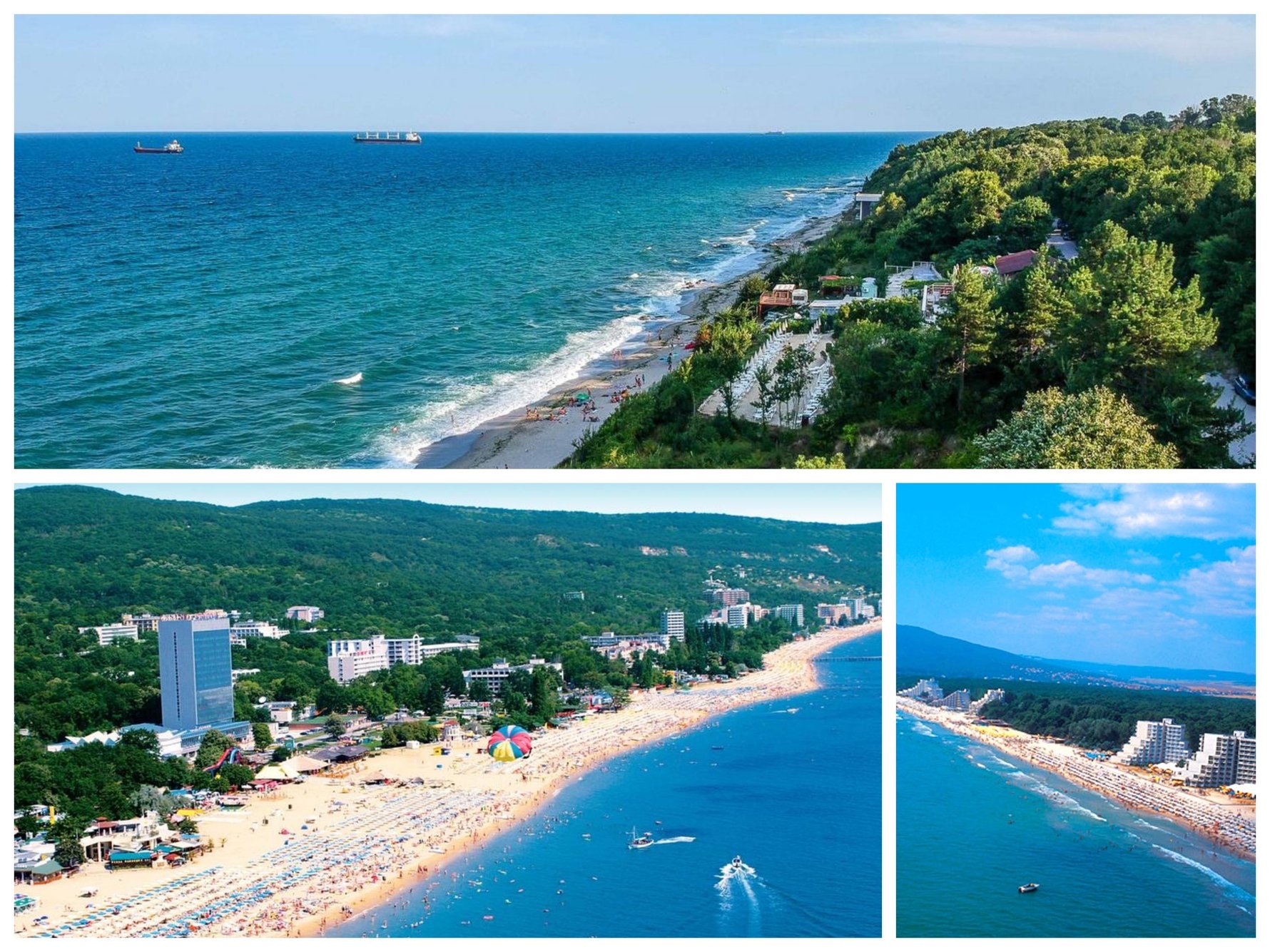 The Bulgarian Riviera

The sandy beaches around Varna have a lot to offer: you can choose between partying the night away under the stars to finding quiet spots for a romantic aperitif or enjoy a day at the beach with your family, building sandcastles and jumping in the waves.

The Ministry of Tourism has an interactive map of the beaches all along the Black Sea Coast, which you might want to consult as well.

Here our favourite beach resorts...
Golden Sands
Golden Sands form the frontline of a national park with lush woodlands of mostly oak and hornbeam, and natural springs. Approximately 17 km from the centre of Varna, this area has become a popular tourist destination since the building boom in the late 1950s. Hotels, residential areas, bars and clubs dot the coastline as far as the eye can see. So, while you may enjoy family time at the beach during the day, the night time becomes a paradise for party goers.
St. Constantine and Helena
St. Constantine and Helena is the oldest resort on the coast, just 8 km north of Varna, a popular spa destination, boasting seven natural hot springs. It lies amidst an area of natural beauty  - deciduous forests flank the coastline and the white sand beach stretching for 3.5 km is lined with bars, restaurants, and clubs, offers playgrounds for children and attractive water-sports - yachting, waterskiing, windsurfing and jet skis.
Albena
Albena lies 35 km north of Varna and within proximity to the forests of Baltata Reserve. Arguably the most family friendly beach on the coast, Albena's clean sands dip into shallow, clear waters which are a delight for children. There is an aqua-park, too for the whole family to enjoy. Mini-trains serve the coastline and are very popular with children and not only! The bars are great for evening drinks once the kids are in bed!
Riviera
Privately owned, this beach forms part of the Riviera Holiday Club with five luxury hotels. Surrounded by forest woodlands, it is a great place to enjoy an all-inclusive beach holiday. There are a variety of restaurants and bars, spa and sport centres and, if you come with your family, there are also baby sitting services available allowing you to enjoy precious time to yourself. Riviera Holiday Club lies 17 km outside Varna and offers transportation from Varna airport and the city centre.