HBO Game of Thrones has put this spectacular landscape spot in the map. We still can see Jon Snow and Daenerys Targaryen walking along a spectacular footbridge part of Dragonstone fortress.

San Juan de Gaztelugatxe is without any doubt one of the most emblematic natural jewels of the Basque coast. Located in Bermeo, a fishing town 40 minutes from Bilbao, this rocky islet converted into a peninsula is attached to the mainland by a stone bridge with two arches. The 200m long bridge connects the small island to the mainland and 241 steps lead to the top. It's a hike from the top -where cliff views are impressive, down to basically sea level and back up to the small church on top.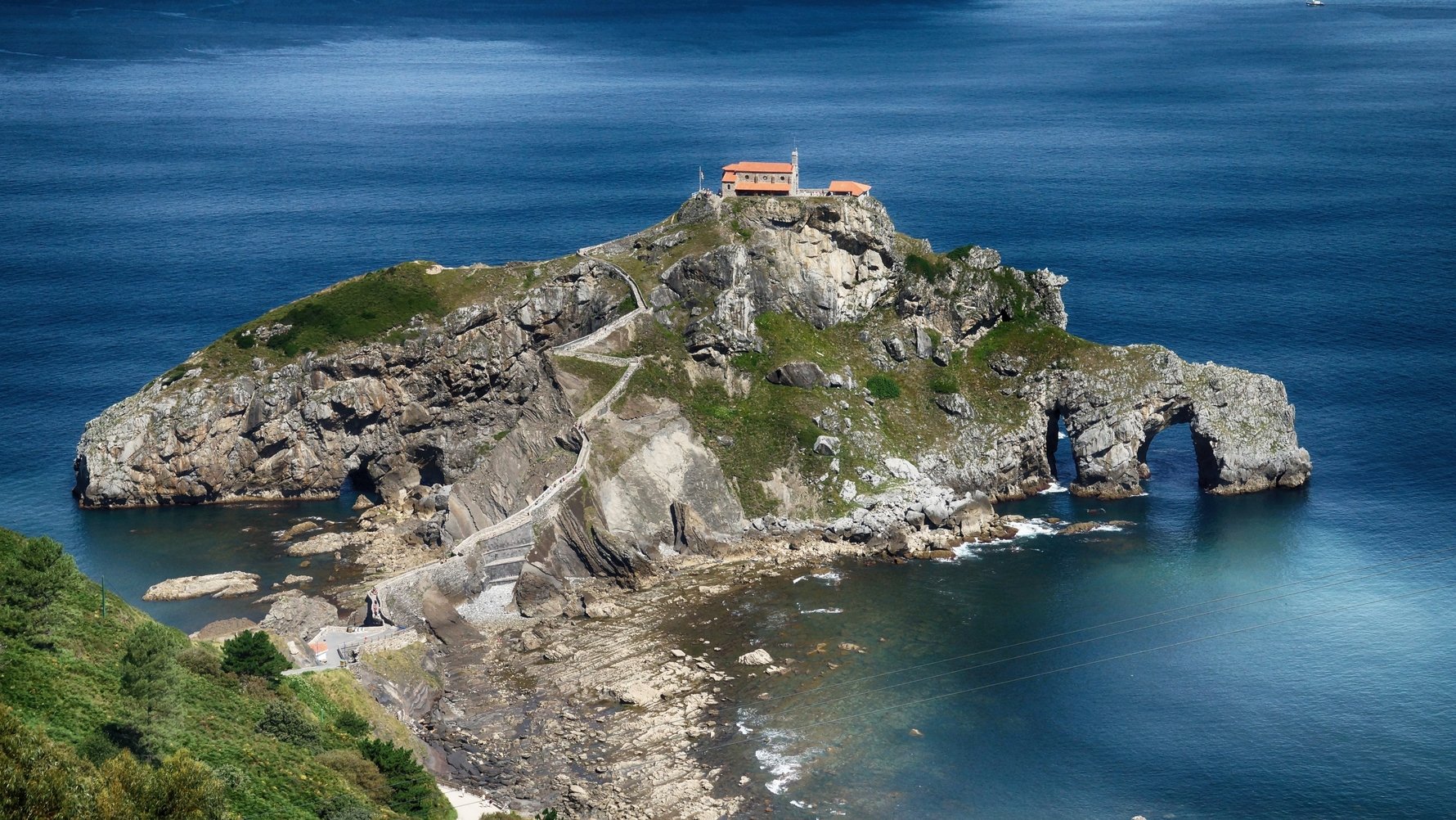 The best known tradition around San Juan de Gaztelugatxe is to ring the hermitage's bell 3 times and then make a wish. Not sure if it works or not, but what is certain is that in your visit you will hear the bell many times. Don't forget to bring comfortable footwear with you book your visit to avoid long queues and large crowds (it's free but booking is required on certain dates of the year).