'
Think you've already exhausted all your social engaging activities? Think again.  What about some adrenaline? What about.. Recreational shooting?

But where to go? After all, shooting is something you want to be doing in the most controlled and safe manner. 
If you're looking for an extraordinary shooting range with real professionals, then look no further than our folks at Broz .
What sets it apart from other, similar venues in Bucharest, is the fact that it doesn't feel like an austere bunker, humid and cold. After a brief discussion with the owners, it turns out they invested over half a million euros in this place, and it shows! Despite being the largest indoor shooting range over here, the place feels cosy. 

Whether a newcomer or a experienced hunter, you can train with the most precise shooting simulator on the market. Or :
You look down the sight of a gun, take aim, exhale slowly, and pull the trigger.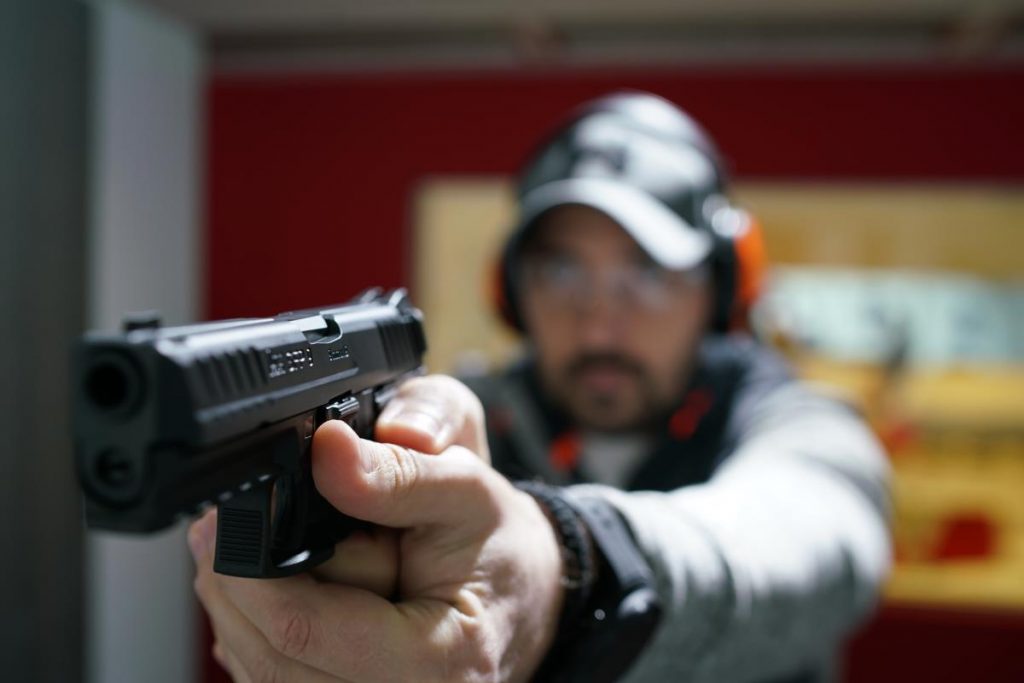 What happens next is an explosion of sensations, from a bright muzzle flash and body-jolting recoil to an ear-splitting bang and stinging smell of burnt gunpowder.

Although everyone's experience is different — especially when it comes to a firing range versus a real-life threat (perceived or otherwise) — here are a few effects that shooting a firearm can have on the brain and body.
The brain rapidly releases cortisol, adrenaline (aka epinephrine), and other hormones like dopamine, serotonin, and norepinephrine.
The rush of blood and fight-or-flight levels of neurochemicals also affects the brain's function.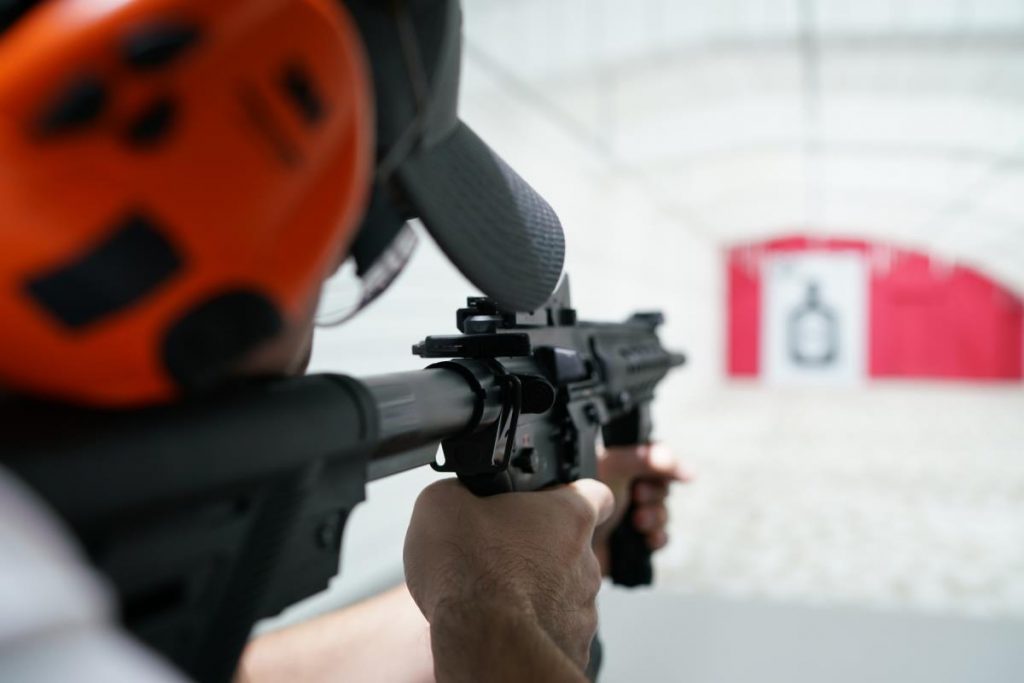 Mental focus increases, and so does the ability to recognise patterns, while time seems to slow down (though it doesn't actually do so) with an increased flow of conscious and subconscious information.
After the danger has passed, the nervous system responds by releasing all sorts of chemicals to calm the body back to normal, while others that spiked linger for some time.
The initial response and come-down that follows can lead to a strong sense of pleasure in some people.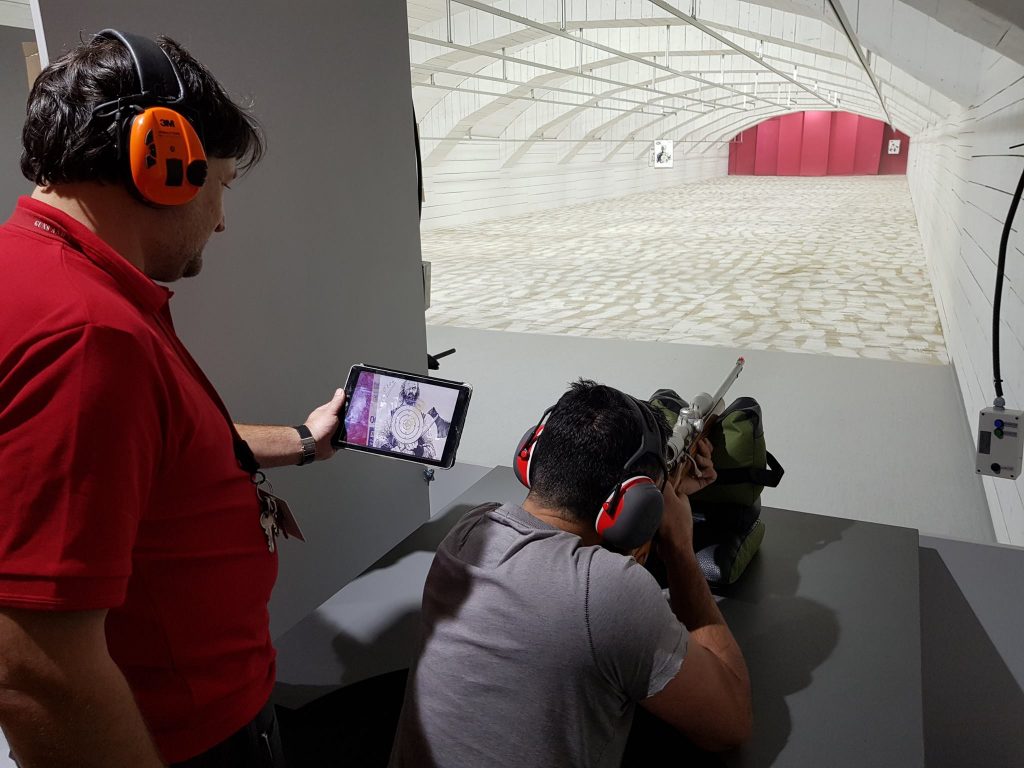 They're having a wide range of options, with guns ranging from big to small.. 
Let's see what they say, are some other benefits of engaging in this fun activity, apart from the aforementioned "Adrenaline":

CREDITS PHYSICAL DISCIPLINE
Increases strength, hand-eye coordination and fine moves.

CONCENTRATION
Targeting the gun requires a lot of concentration. It takes away any other activity you find in the present moment, you only think about what you are doing and the target in front of you.

CREDITS MENTAL DISCIPLINE
It may be a surprise, but sport shooting is primarily a sport of mind. Experienced professional shooters say shooting is 90% a sport of mind. The level of concentration is high and sharp.

ENHANCING PERSONAL RESPONSIBILITY
It's good to understand firearms, treat them seriously.

ARM STRENGTH
Gun shooting strengthens the muscles of the arms.

EYE RELAXATION
Practicing the shooting does not solve the sight deficiencies, but it can enhance the capabilities that the eye already has. Giving it a break from looking at computer screens, televisions, phones and tablets, you remove some of the eyestrain.
 AND YES COURAGE AND SELF CONFIDENCE