When a tourist arrives in a new city, their first port of call is often to the tourist information office, where an enthusiastic local will offer you a list of sites, museums and galleries that are designed to peak your interest as an out-of-towner. As kids, we were all dragged along to every kind of dragged along to all the standard institutions: the civic museum, the local art gallery, a local castle if you're lucky, maybe a military, maritime or science museum if you grew up in a bigger city. As adults we may have a better appreciation for these kinds of places, but we often feel like we've seen one so we've seen them all. But it's highly unlikely that you have ever been to a Museum of Soap and History of Dirt. It seems like a strange topic for a museum, and especially in a Polish city like Bydgoszcz. It's at this point that you suddenly realise that you don't know much about hygiene other than your own standards and the fact that 'people were much less hygienic in the past'. So maybe you've got something to learn?  I for one would love to know why such a place exists in Bydgoszcz.
 
The legacy of soap in Bydgoszcz can be traced all the way back to 1775, when the Bydgoszcz Canal was completed. For the first time ever, the Vistula River system, one of the biggest in eastern Europe, was now connected to the Oder-Neisse system. This meant that goods travelling from Moscow could be transported as far as Amsterdam and Marseille, all via the small town of Bydgoszcz. The opening of the canal also coincided with another profound advent of European technology - manufactured bar soap, which was promoted as a way of maintaining health through hygiene. As a major trading hub in Europe, Bydgoszcz would have been one of the first Polish centres to wash its hands with this new technological marvel. By the mid-19th-century, the city was not only importing it, but producing its very own. There were at least 5 major factories producing soap en-masse for Poland and Europe more generally.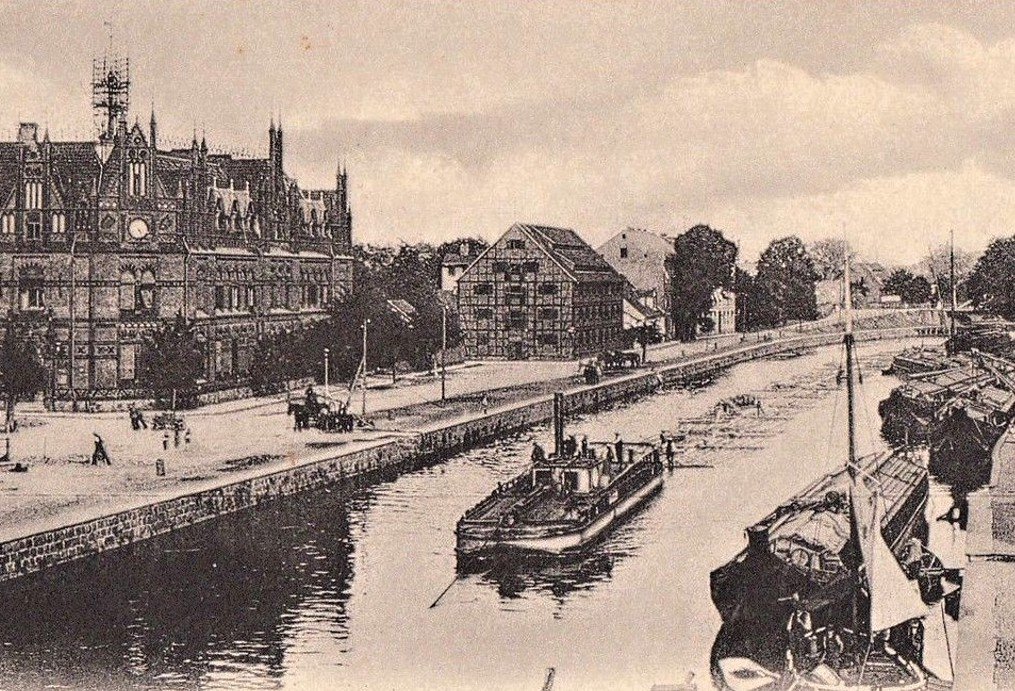 While its soap industry has declined significantly in the last century and a half, a few passionate soapies with a vested interest in promoting the city as a viable tourist location. It was two of these individuals, locals Adam and Daria, who teamed up with a unique vision and a European first: a museum takes a look at the history of soap production in parallel with hygiene throughout the ages. Furthermore, Adams background as a hands-on soap maker also helped to develop the first part of the museum's program: the workshop! Visitors are ushered into the back section of the museum and presented with a variety of ingredients from lavender to coffee beans, scents and colour dyes and the all-important chemical solution of potassium hydroxide to gel it all together! Off they go to set, while the tour begins with the crude methods of maintaining hygiene in ancient Babylon, Greece and Rome (we can assure you that they didn't use soap just yet). The hour-long tour continues through various keystones in hygiene and soap technology - the middle ages, the enlightenment, the industrial revolution and onwards to the 21st century. Wherever possible, it aims to highlight as much Polish history as possible, such as toilet paper rationing in the Communist era, cutting-edge hygiene technology from the 19th century, and the public bathing program implemented in the Kingdom of Poland during the middle ages.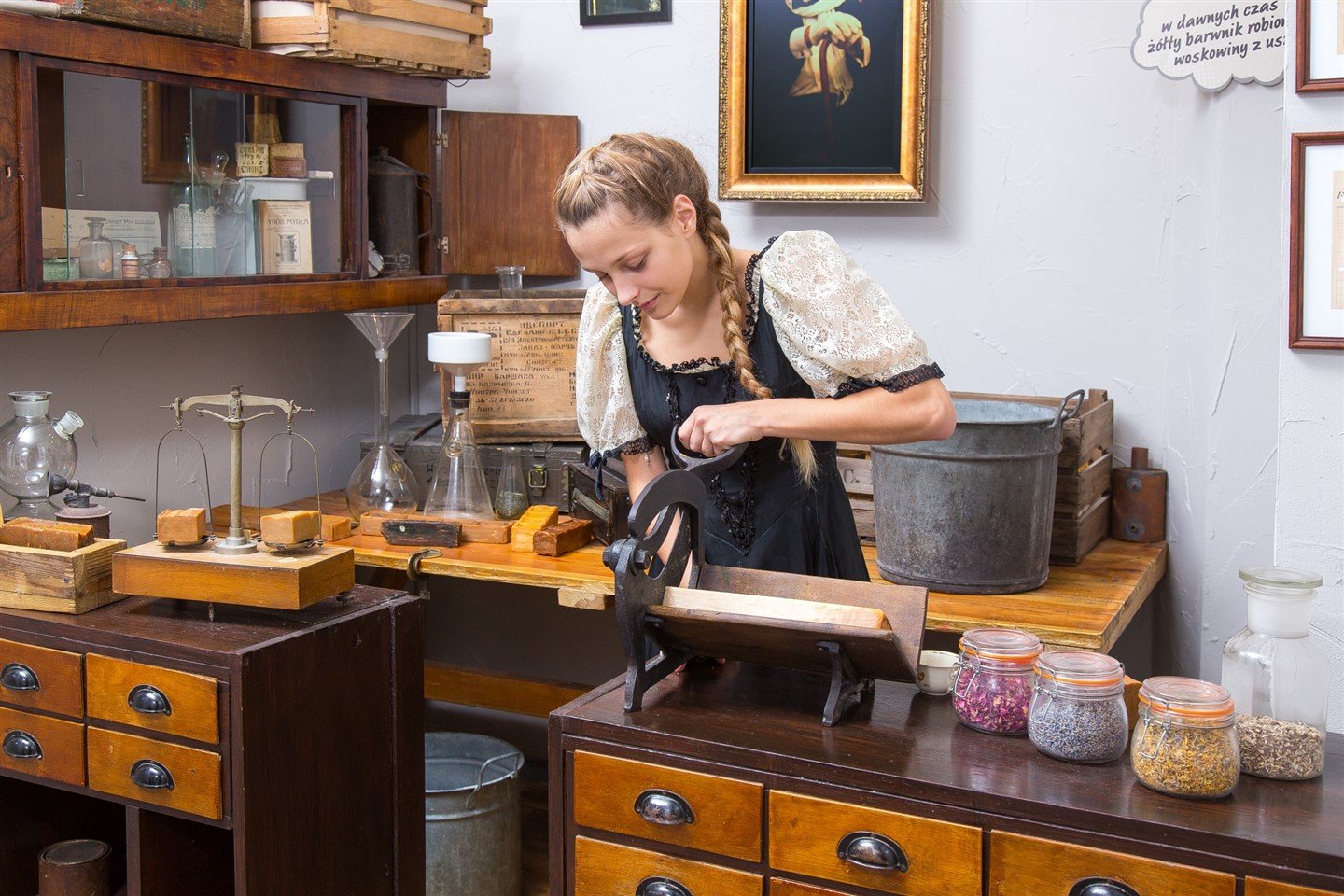 Well aware of the fact that museums can be a hard sell for young minds, the Museum's staff are well aware of the fact that history, regardless of the topic, has to be made fun in order to be taught! For this reason, each tour guide passionately dons a costume of a specific time period that purposefully raises the eyebrows on hygiene standards. This 'horrible history' is just that - horrible and disgusting. However, the dark sense of humour that Poles seem to share after centuries of occupation and hardship is kind of contagious. In this museum, you will laugh, cry and want to vomit at the same time. By the time the tour is finished, you'll be reunited with your homemade bar of soap and sent on your merry way. On the way out, it's worth checking out the merchandise and boutique soaps on sale at the front, made with pride in Bydgoszcz, which may very well be the first city in Poland to see a real bar of soap!