It's not the easiest name to pronounce and there's at least 5 other cities in Poland that you've probably read into before you even considered looking up our beloved Bydgoszcz (BID-gosh-ch!). For the record, others have referred to it as 'Little Berlin' for the quaint architecture and more frequently 'Little Venice', due to its idyllic riverside setting. Let us assure you that your curiosity will be rewarded, especially if you choose to stop by on your north or southbound trip in PL. Thanks to postcard-perfect views, a wonderful museum island, cruisy waterfront, charming footbridges, old granaries, and even its own brand of Art Nouveau architecture, Bydgoszcz is, quite-frankly, essential to your European travel itinerary! It's also renowned for its Music District, and, coupled with a thriving student community and a 600-year old brewing tradition, somewhere in between is the spark that keeps the city awake at night!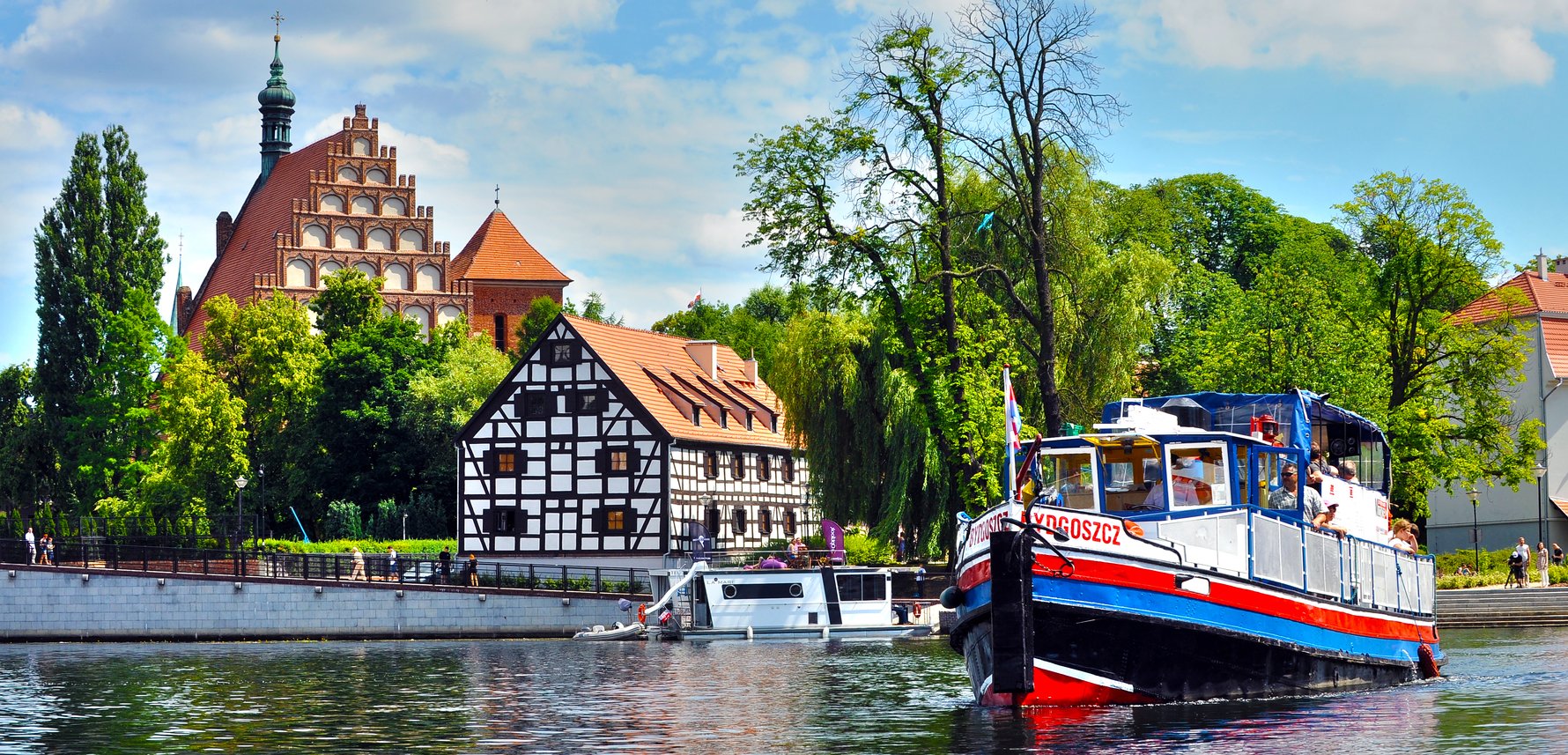 Bydgoszcz is the 8th-biggest city in Poland, located in the Kuyawian-Pomeranian voivodship in central-northern half of the country in between a whole bunch of major rivers in the area - the Vistula, Brda and the Noteć. It's this cluster of waterways, the roads of trade and transport in times past, that led to its development under Prussian rule (1772 - 1918). Most importantly, the development of the 25km Bydgoszcz Canal in 1775 connected the Brda-Vistula system to the Noteć-Oder and became the conduit that connected Western Europe with the East! Not surprisingly, many aspects of life are centred around the bend of the Brda, on which the oldest part of Bydgoszcz is centered around. You can rent a boat, enjoy a drink or a meal on the riverside or simply enjoy the view from one of the city's many bridges.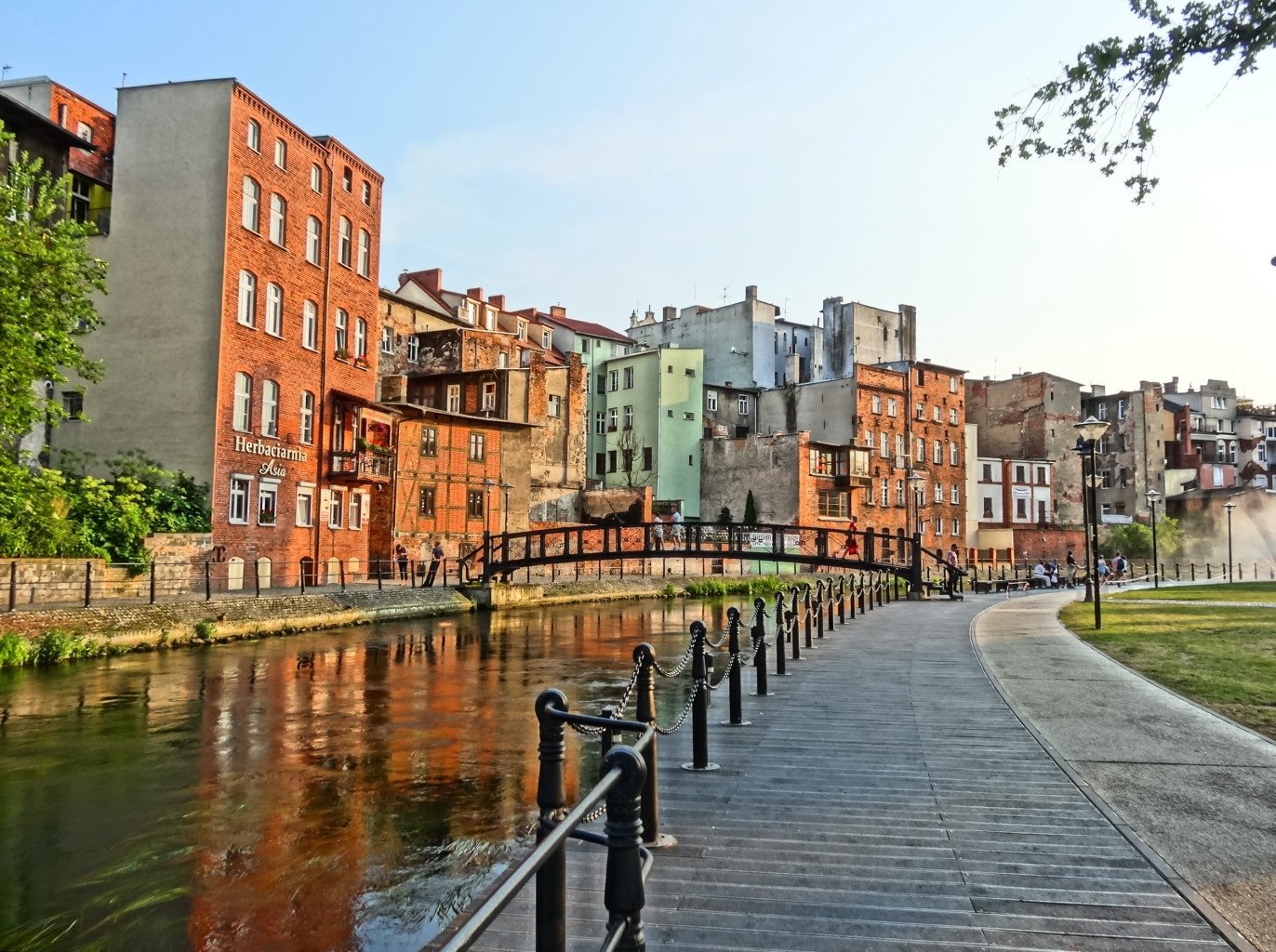 The Prussian-Germanic influence is more visible than many other major centres in Poland, hence the Berlin comparisons. But Bydgoszcz is not a raging big city steaming at the ears with urban cultural obsession and the kind of fast-paced lifestyle you would expect in a place like Warsaw or Kraków. They've kept it on a low simmer and those are the kind of places we need to escape to from time to time. The picturesque old centre, complete with cobblestone and fancy yet low-profile 19th-century architecture gives more an impression of an idyllic country town than a bustling Prussian city. Not far from the market square and across the footbridge, you will find Mill Island, where the old industrial buildings that used to funnel grain into transport ferries have now been revitalised as a fantastic recreational area with lush green lawns for picnicking families and other museums and cultural institutions for locals and visitors.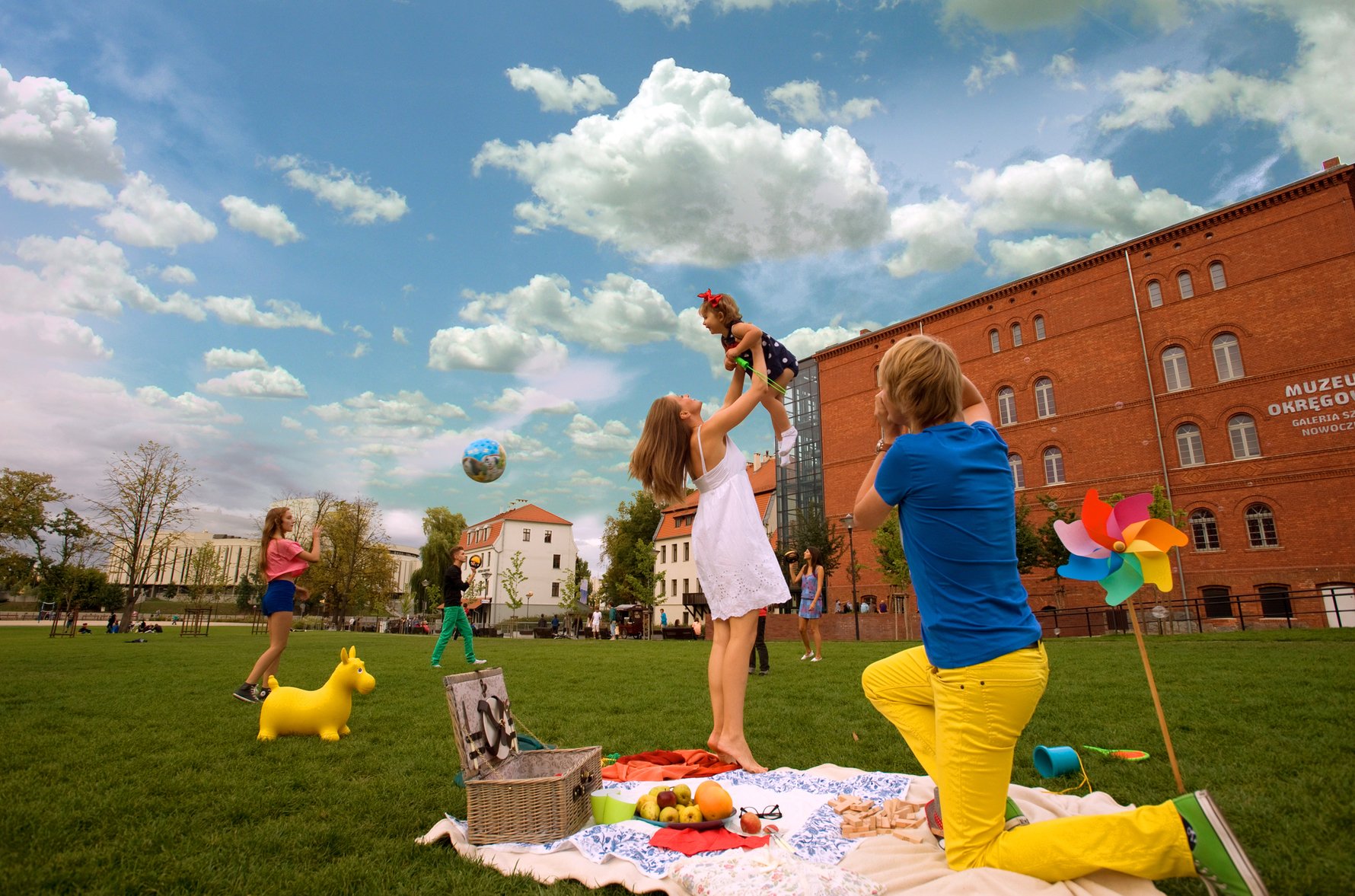 When it comes to consumables, be it cultural or literal, there is no shortage of locations where you can get your fill. Check out our selection of restaurants and cafés, all of which are en par with the schmickest and nom'niest of Kraków and Wrocław's gastronomic scene. Bydgoszcz has a dynamic range of nightlife that is comparable to most of the major cities in Poland. Aside your typical club scene, you can find jazz, rock and roll and elements of the uniquely-Pomeranian yass scene. The small but vibrant patch of town known as the Music District is packed with the city's top musical institutions: the Pomeranian Philharmonic, the Polish Theatre, the Music Academy and Opera Nova, which resides near the river. Several venues have taken advantage of the unique river views in the city and have since established themselves as popular nightspots.
Visit Bydgoszcz Old Town
As you head south from the train station, you'll be experiencing a rather shabby end of town. That will all change 15 minutes later, as you cross over the Jerzy Sulima-Kaminski Bridge! Into the Market Square you will see a few monuments and plaques, but it's a good start to soak in the architecture and, even in peak season, it never really seems that crowded. We recommend making your way along Ul. Długa and exploring all the little side streets.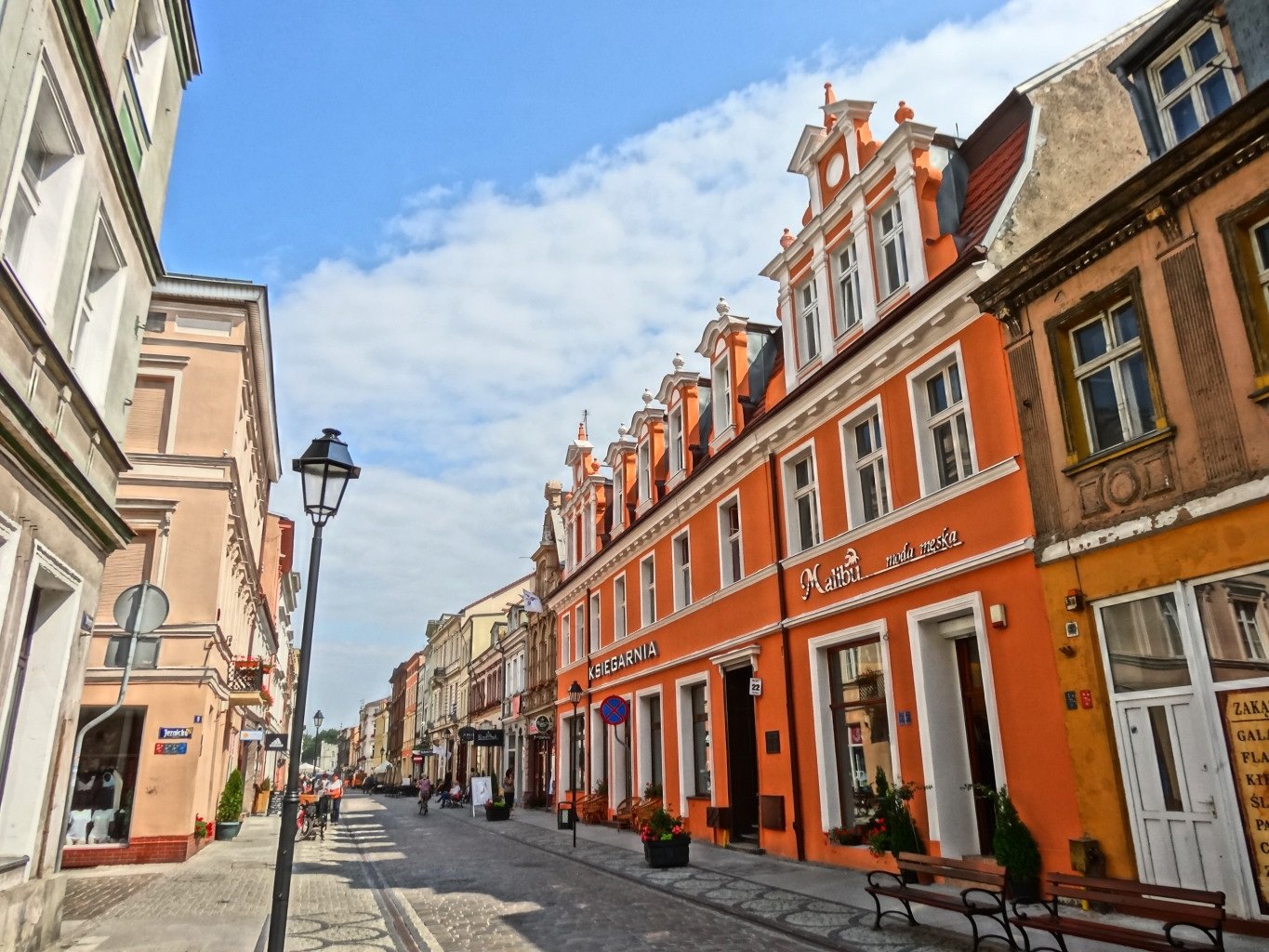 The Museum of Dirt and History of Soap 
Say again? They made a museum about what? It may sound like a long shot but this little museum on Ul. Długa in Old Town is actually a good, informative laugh. Your ticket price includes a workshop where you can make your own soap (and take it home with you, of course) before beginning the tour with methods of hygiene Ancient Babylon, Greece and Rome. Proceeding through the middle ages and Renaissance bathing methods, by far the highlight of the Museum is the collection of products and memorabilia from Poland's communist era. You will laugh, you will cry (maybe) and you will be repulsed...but you will certainly be entertained. The young staff in this museum can run English-language tours, but you must book in advance!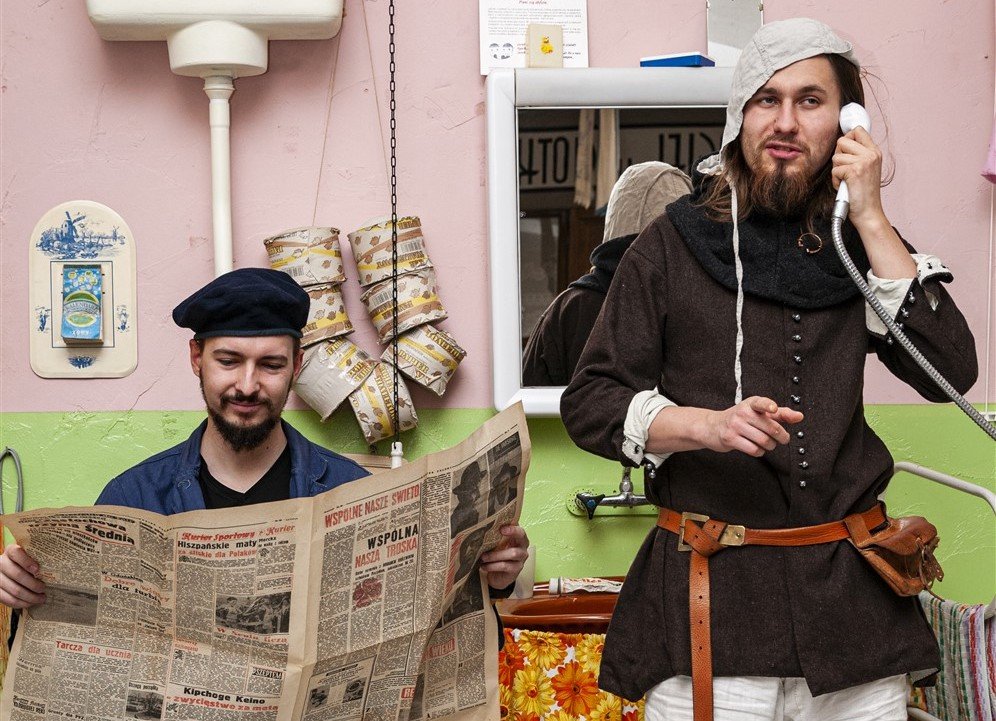 Drink on the Riverbank
As would be expected, a river-centric city is bound to offer some sort of waterside drinking establishments.
Most famously, Barka Club converted two barges into a drinking platform complete with classic cane furniture, which reminds one of Mr. Rat's home in Wind In The Willows. This is a real rite of passage and best appreciated as day turns to dusk.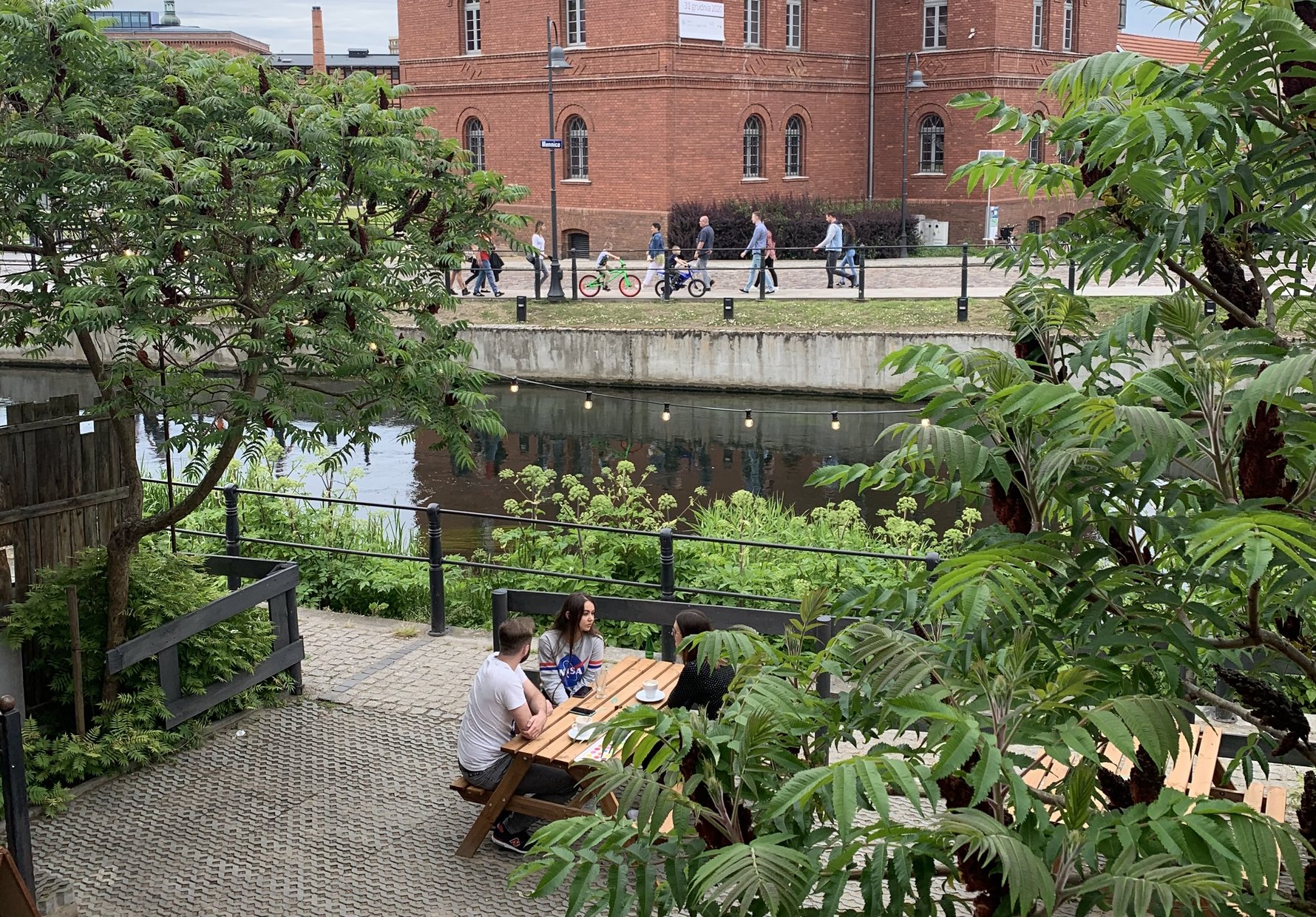 Once running regularly as a form of public transportation, these days the ferry (or Water Tram as they're known in Poland) offers two sightseeing river cruises:
Słoneczna (the Sunny Route, 50mins) - which takes you in the direction of Łuczniczka Hall
Staromiejska (the Old Town Route, 60-70mins) - which takes in most of the main sights from the river.
All cruises start and end a Rybi Rynek. Tickets are best purchased ahead of time at the Tourist Information Centre, or online at tickeo.pl.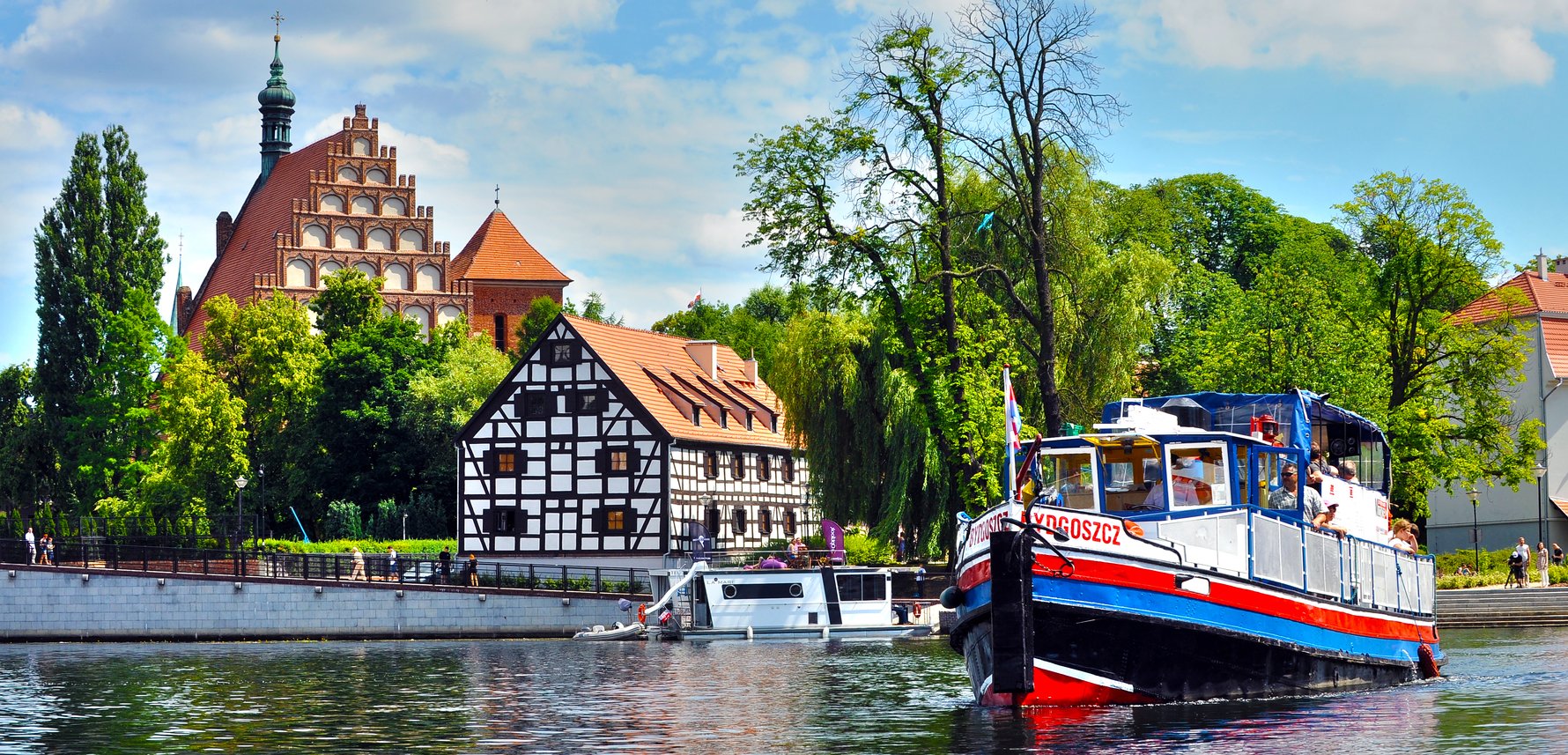 Kayak all the way to Gdańsk!
It's true! In theory, you could go all the way to Rotterdam in a Kayak if you wanted to. But let's focus on the shorter routes first:
The popular Smukała - Hala Łuczniczka route, which starts some 10 km outside city centre (as the crow flies - much further if you account for the many bends in the Brda) and finishes outside the Łuczniczka sports arena in Bydgoszcz. This single day trip costs about 50 - 65zł for a two-person kayak.
Then there's Koronowo-Bydgoszcz. This is a two-day route, where you can really experience the waterways and green surrounds of the Kuyavian-Pomeranian region. It's about 70zł/day for a two-person kayak, plus transportation 120zł to Koronowo in an eight-person minibus. Camp overnight on the riverbank and even make a bonfire!
For these two routes, check out Bydgoszcz Kayaks.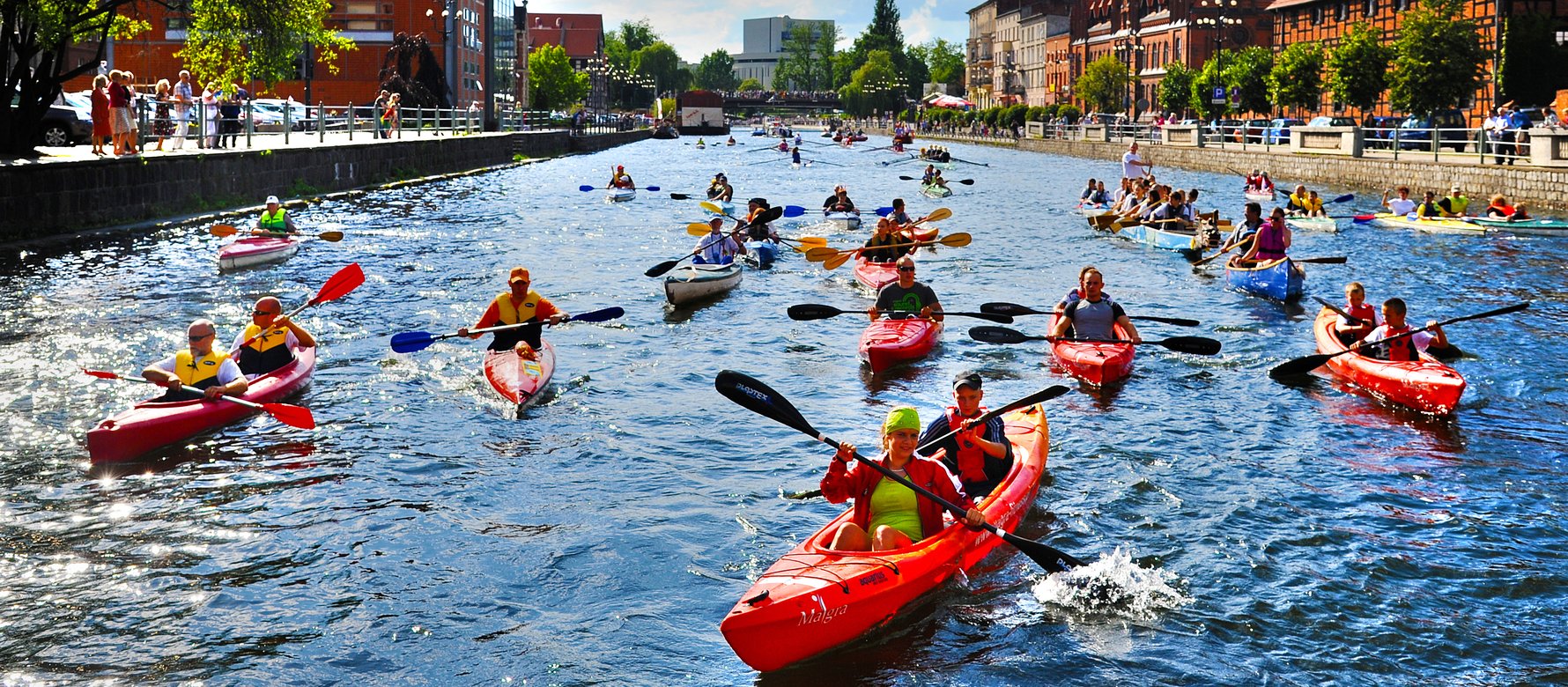 Then, for the more hardcore traveller, there are Kayaking excursions can take you to Toruń and Gdańsk via the Vistula River. For these longer routes, we specifically recommend Bydgoszcz Kayaking! (NOTE: Not the same company as the afore-mentioned Bydgoszcz Kayaks)   Bydgoszcz is often referred to as 'the Green City of Poland' and this is pretty much why! Covering some 800 hectares of glorious forest and meadow-land north of the city centre, the leisurely Forest Park of Culture in Myślęcinek offers visitors a wealth of things to see and do. It's a hugely popular space year-round, but especially during the summer months. You'll find here not only great space for picnicking and stretching out on the grass, but also a Zoo, expansive Botanical Garden with an 'Alpinarium', a horse riding centre, paintball, golf, an amusement park, and even a small ski slope as soon as the temperature drops below 0°C! For refuelling and refreshment, you'll find a few cafes scattered about and the traditional Karczma Kujawska (Kuyavian Inn) restaurant at the northern end, near the Botanical Garden.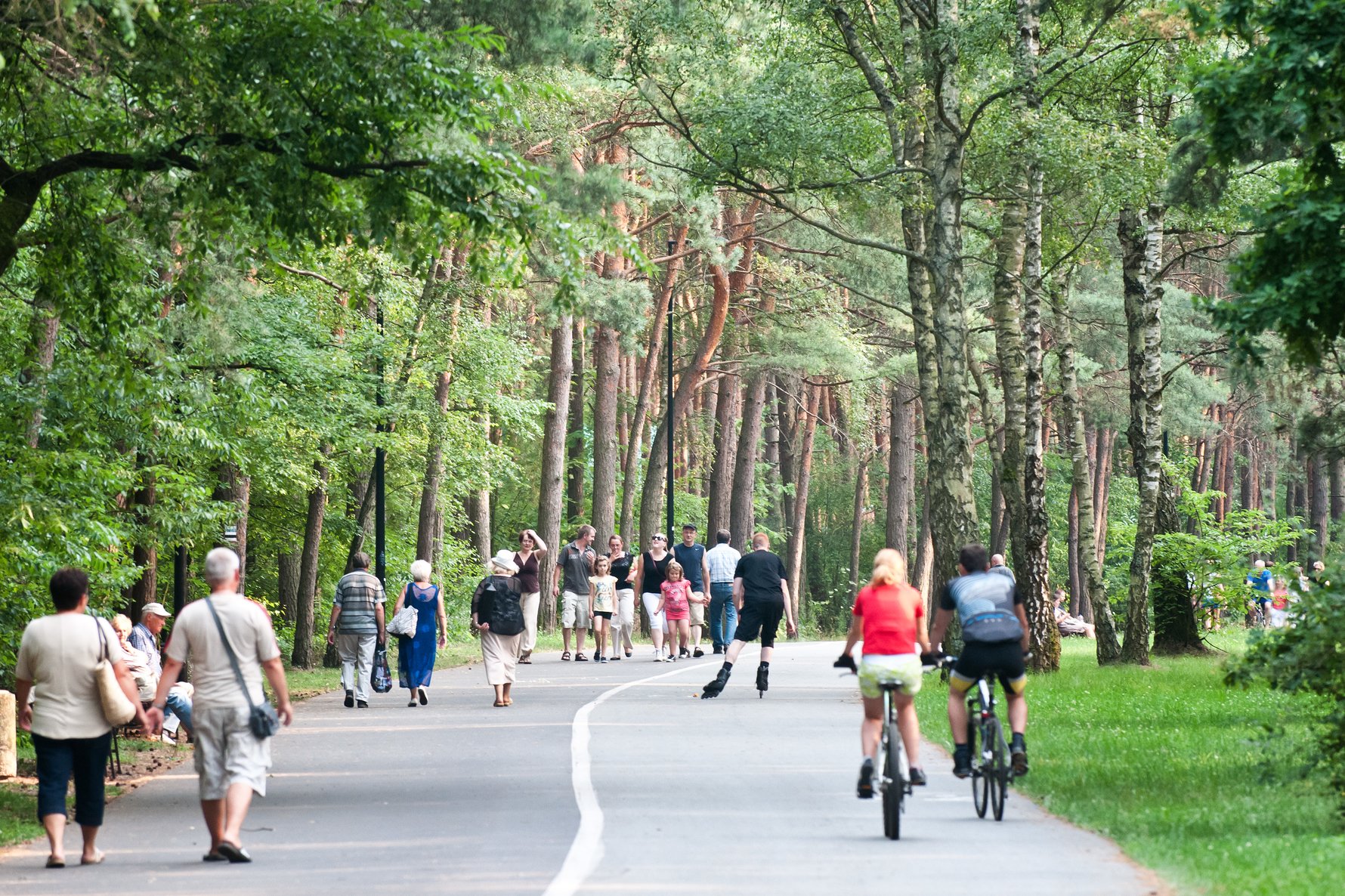 If you're into WWII-Tourism, this is a must-visit! Completely surreal, this former German DAG explosives factory hidden in the Bydgoszcz Forest looks like an extremely sinister hobbit village, with small, moss-covered buildings spread over an area of 23km² (the building in the picture up top is one of the few large ones). In 2011, eight factory buildings - apparently just 1% of the entire complex! - were turned into a state-of-the-art museum detailing the history of dynamite and nitroglycerin, the tales of DAG, and the realities faced by 10,000 forced labourers who toiled here during the war.