Due to COVID-19 restrictions, the New Palace can accept 28 people and 8 people in the garden outside at a time. Please book places between 12.00-18.00 on tel: (+48) 52 364 64 14.

Lying 15km east of the historic centre, Ostromecko is a suburb of Bydgoszcz that features a 'palace complex', a picturesque parkland estate with a history dating back to the 13th-century. Of the two palaces you'll find in these grounds, the smaller one is the Baroque Old Palace, also known as the Hunter's Palace or the Mostowski Palace, dating from the mid-18th century. Surrounded by an Italian renaissance garden, its windows and terrace offer a gorgeous view over the Vistula river. The larger one, called the New Palace or Schönborn Palace, is a neoclassical residence built between 1832–1848 and extended in the early 1900s. Both palaces live within a 38-hectare parkland that also features an English renaissance garden and the neo-Romanesque tomb of its former owners, the Schönborn Family.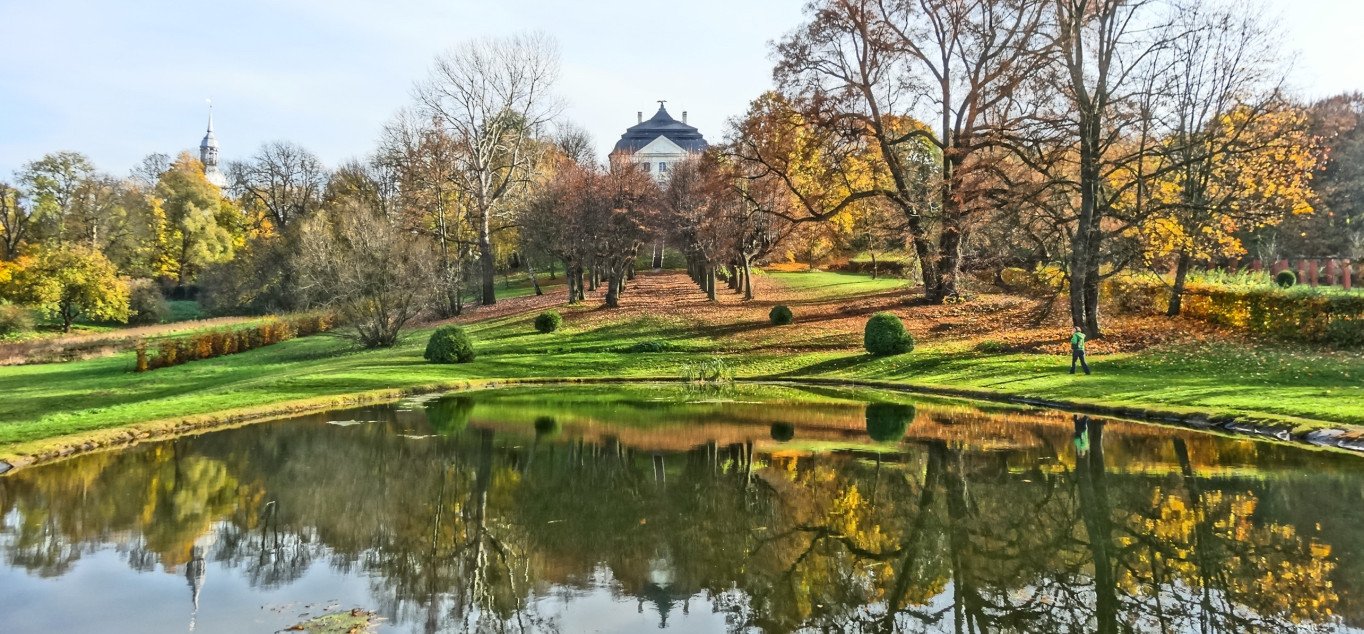 Aside the guestrooms, which now occupies a section of the new palace, the old palace building now houses an impressive collection of pianos! The collection was created in 1978 on the initiative of Andrzej Szwalbe, the former-director of the Pomeranian Philharmonic, and was moved from their headquarters in the city to the old palace in 2000 (no doubt a lot of re-tuning was required after that!). Indeed, the complex has a fantastic roster of weekly events including music concerts that often feature their prized Noskowski Piano, theatre performances, art exhibitions as well as other conferences and symposia - all organised by the Municipal Culture Center. It's not uncommon to see performances and historical reconstructions take place outside in the park!