Corfu, or Kerkyra in Greek, is a beautiful Greek island situated off the northwest coast of Greece. It is known for its stunningly beautiful beaches, crystal-clear waters and lush vegetation. The island offers an ideal destination for both tourists and locals alike looking to escape from the hustle and bustle of everyday life. Corfu is an important historical site, as it was once a major trading port in ancient times and has been occupied by many civilisations including the Venetians and Ottomans. 

The history of Corfu stretches back centuries and there are a number of interesting archaeological sites to explore on the island. Some of these include the ruins of ancient fortifications like the Venetian fortresses at Kassiopi, Gardiki Castle at Agios Matheos, Angelokastro at Paleokastritsa, Lefkimmi Castle in Lefkimmi as well as various other towers scattered across the island. Tourists can also explore some of Corfu's monasteries such as Pantokratoras Monastery near Corfu Town, Sarandaris Monastery in Argyrades or Aghios Therapontas Church near Argyrades.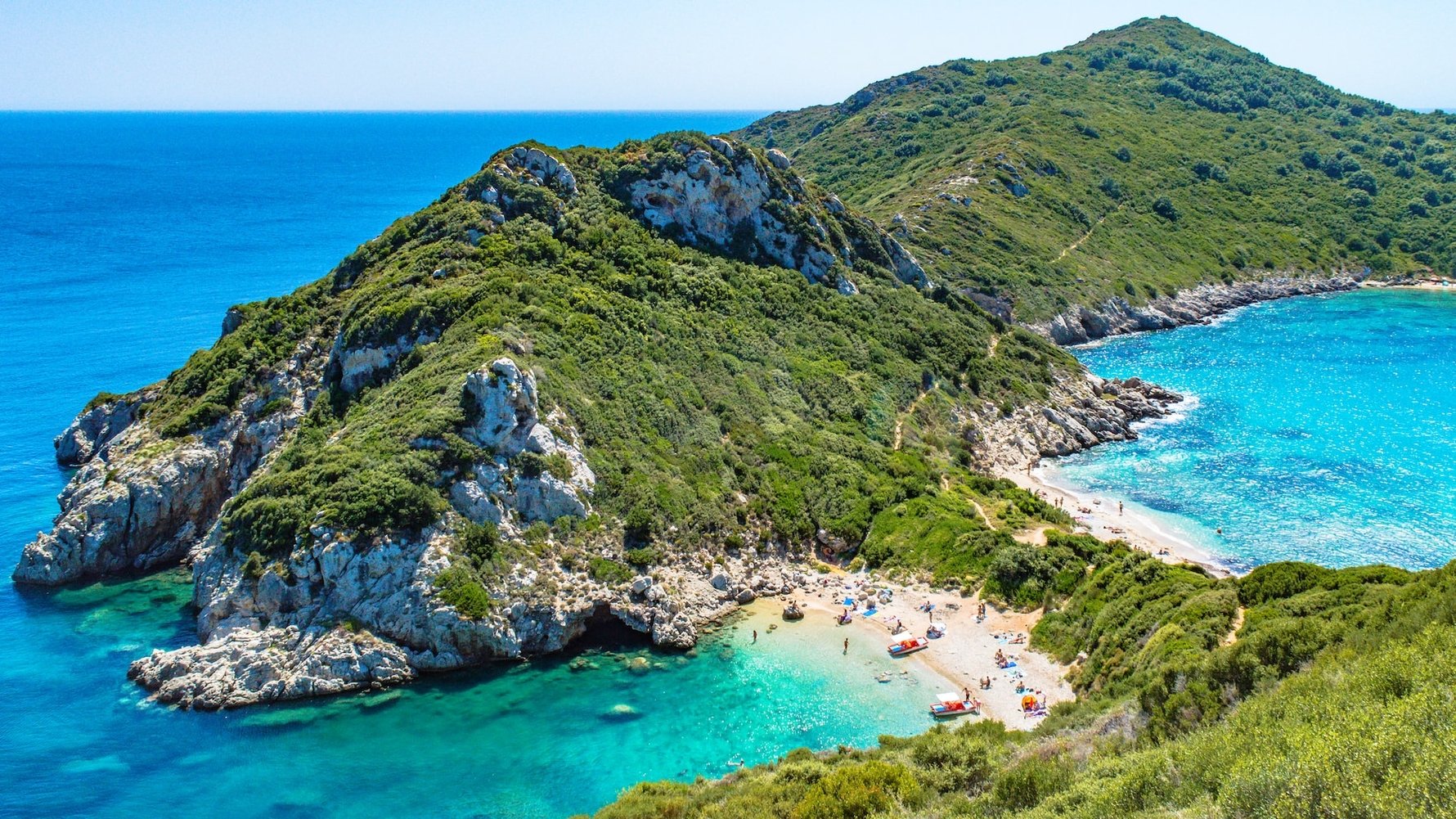 For those who love nature, Corfu has plenty to offer with its mix of lush greenery and stunning beaches. The beach at Kavos offers soft white sand while Agios Georgios beach provides visitors with breathtaking views over the Ionian Sea. Alternatively, visitors can enjoy snorkeling around Othonoi Island or exploring some of Corfu's numerous bays by boat. The National Marine Park at Vlacherna is also a popular spot for swimming amongst diverse wildlife such as seahorses and starfish. 

When it comes to culture, Corfu has plenty to offer too with its vibrant art galleries showcasing traditional artwork by local artists alongside modern pieces as well as its numerous museums housing artifacts from various eras including Greek coins from antiquity along with Venetian weaponry dating back centuries ago. Visitors can also experience traditional Greek music during live performances or even learn how to make traditional dishes like pastitsio or tzatziki in cooking classes run by local chefs. Additionally, those interested in shopping will not be disappointed with markets selling everything from handmade jewellery to pottery items that make great souvenirs for friends back home! 

Overall, Corfu is a beautiful Mediterranean gem that combines stunning natural beauty with interesting historical sites and a vibrant cultural scene that makes it an ideal destination for any type of traveller looking for something truly unique! With its incredible array of activities available ranging from lounging on beautiful beaches to exploring unique archaeological sites, there's something here for everyone – so come visit today!
Looking for a Greek island destination more off the beaten path? Check out our selection of the Best Unknown Islands in Greece here!