Readers' response to our top 10 popular Greek islands has been impressive. However, not as impressive as the requests we've received enquiring about our selection of 10 less visited and still relatively unknown Greek islands. This didn't come as a surprise, as we know that most In Your Pocket readers are avid travellers looking for destinations off the beaten track, undiscovered by the masses.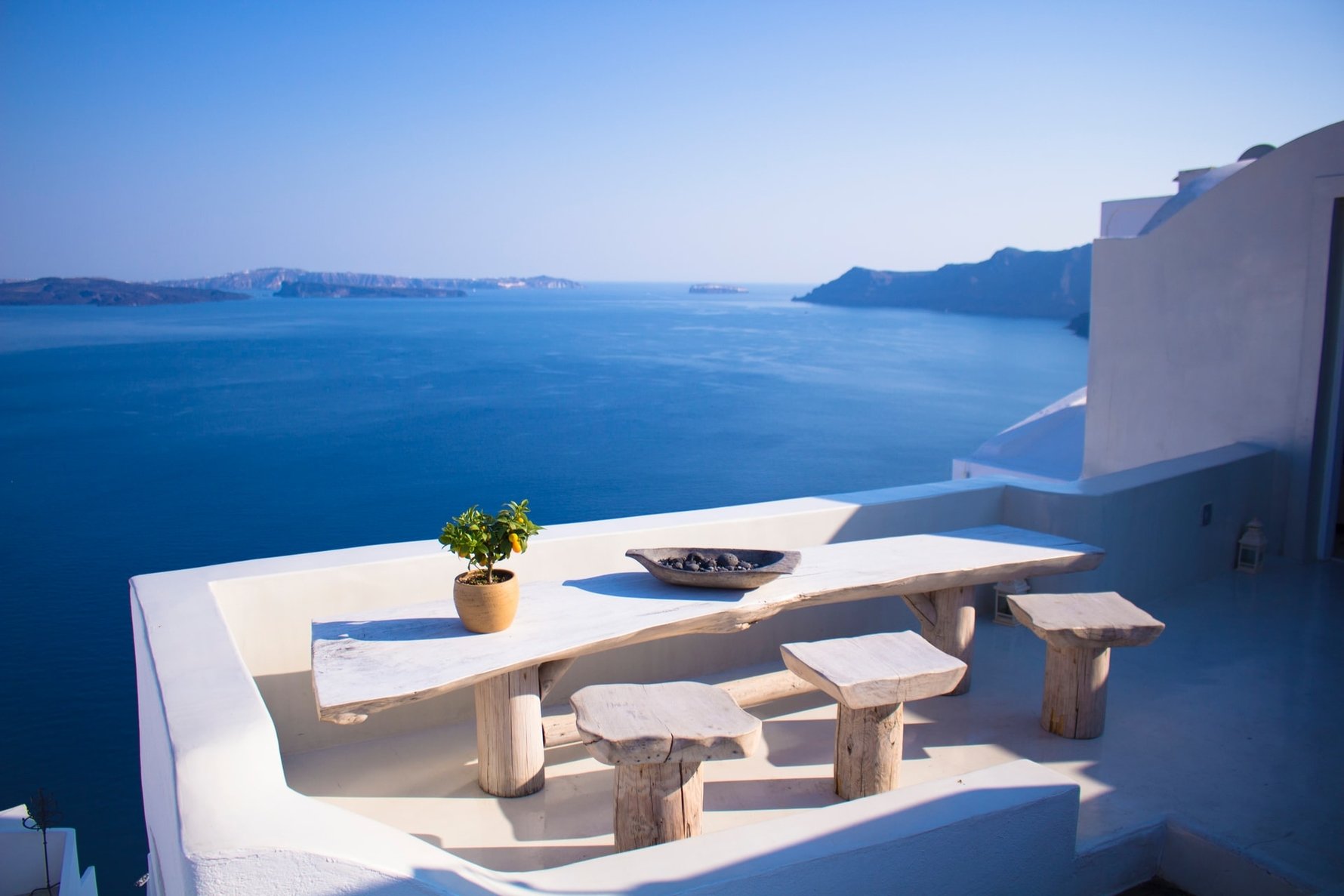 Thankfully most of the 227 inhabited Greek islands fit the bill and it was really tough to chose just 10. Those we have picked (the order is not very important in this list) share some common characteristics, namely:

• They're all unspoilt by tourism and have been discovered by wider crowds only during the last few years
• They offer quiet and tranquil holidays - so if you're looking for serious nightlife, pick up our previous issue
• For that same reason they're more suitable to couples or families as opposed to large groups of lads or girls
• The likelihood of hooking up on them is much lower than in massive charter ridden islands too (but then again you never know)
• They are less easily accessible than the popular holiday destinations and it can take many hours on a slow lousy ferry to reach them
• They mostly attract upmarket tourism and travellers who love to discover new places, so if the lager consuming crowds are more up your street, again pick up our previous issue

This second part concludes our little summer island special and we hope we've given you enough teasers to either plan next year's holiday or, immediately abandon the capital, head to Piraeus and get on the first ferry departing to the blue Aegean waters.
1. Symi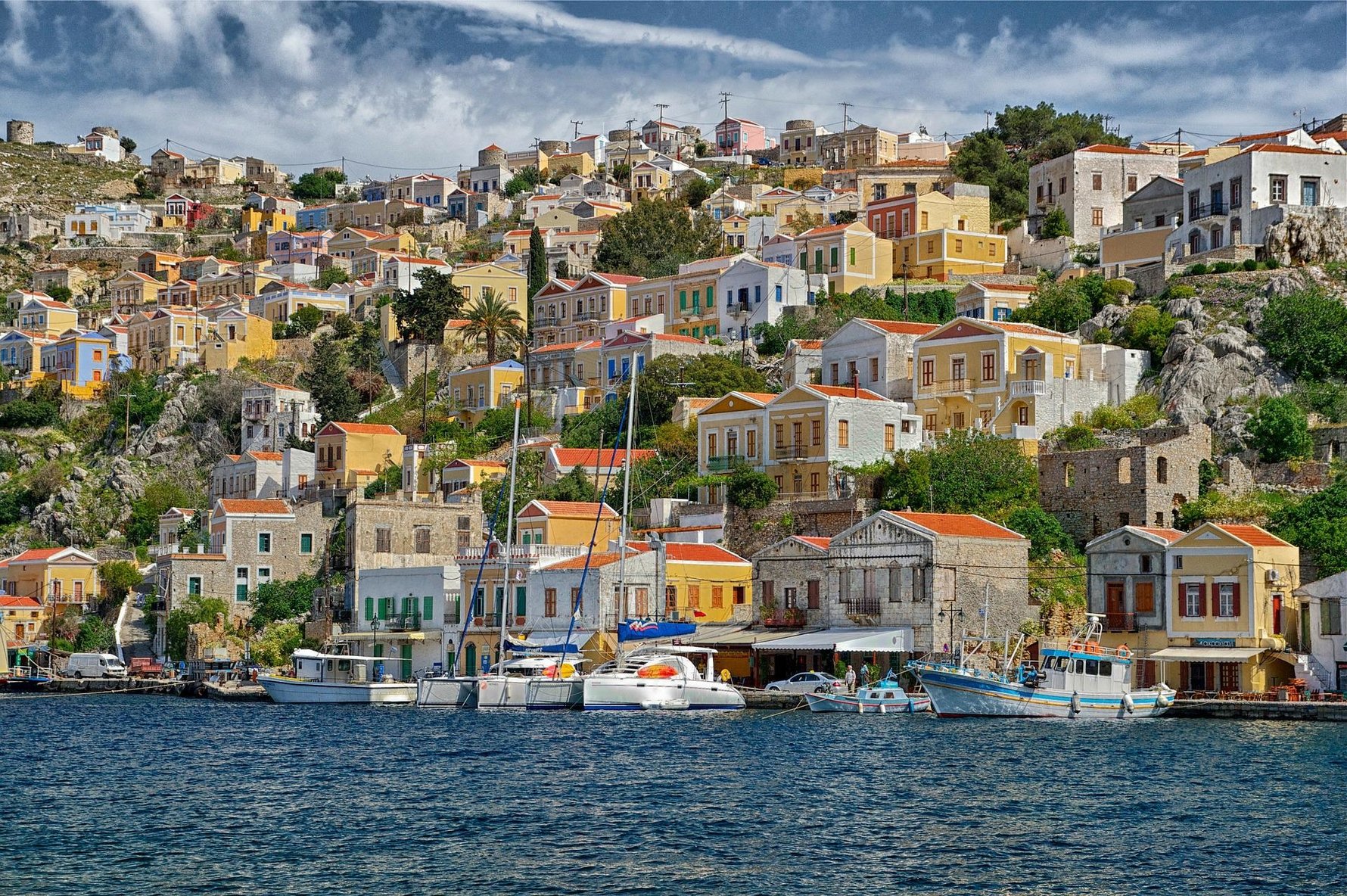 Probably the poshest and most expensive in this group of ten and a favourite among yachters and international jet-setters, Symi is a small island near the Turkish coast. Yalos with the colourful Neoclassical houses is the harbour of the island and Ano Symi, five hundred stone stairs up, is the main town built around an old fortress. There are a number of excellent beaches on the island, and most are reachable only on boats departing from the harbour frequently. The guest house of the monastery of Archangel Michael Panormitis is a good alternative to stay if you arrive during the peak season when accommodation can be an issue. Best way to get to Symi is on a sailing boat but for the less lucky of you there are frequent boat connections from Rhodes.
2. Paxoi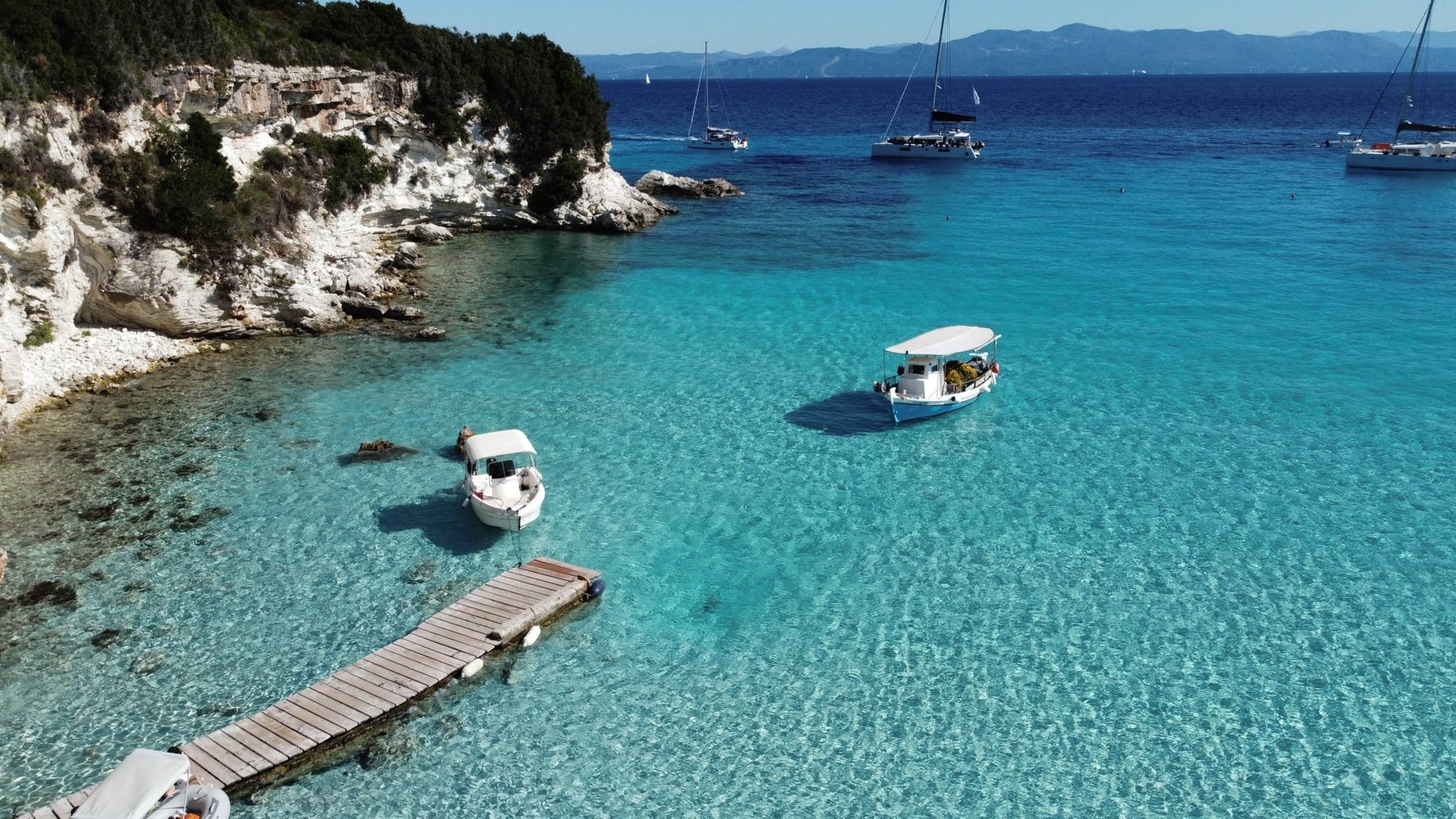 The smallest of the Ionian islands (the complex west of the mainland) is shaped like a giant olive grove surrounded by clear blue waters. Paxoi (or Paxi) attracts quality tourism in smaller numbers compared to its neighbours but during August it is impossible to find accommodation. There are many pebbly beaches on the island -mainly on the eastern coast- and you can get to the most isolated ones by hiring a small motor boat for the day (no licence necessary). The western part of the island is rocky with caves. Gaios is the main village and harbour and Lakka is a smaller picturesque village with nice little streets and traditional houses. For even more tranquillity and isolation visit the island's tiny satellite Antipaxoi. A local ferry connects Paxoi with Corfu and the rest of the Ionian islands.

3. Kastelorizo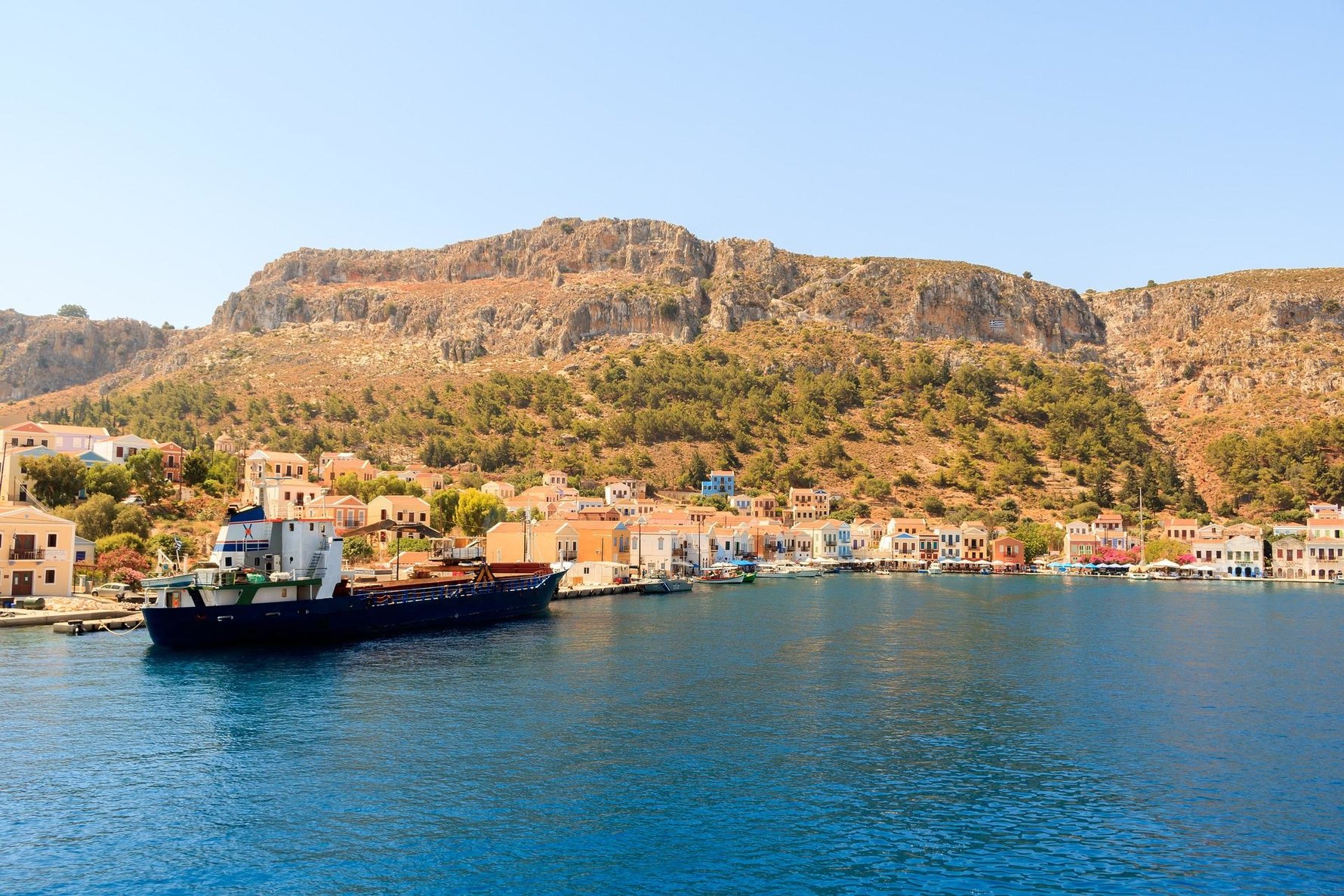 Kastelorizo is so isolated that it is hardly included in many maps of Greece. It is the easternmost Greek piece of land (with the exception of a couple of rocky islets) and lies about 1.5 km off the Turkish coast. Colourful preserved stone houses with wooden balconies on the waterfront hide many others that remain in ruins after a large fire during WWII that almost destroyed the village. An Ottoman mosque and the building that housed the Italian administration remind the visitors of the island's rich history. Kastelorizo used to have more than ten thousand inhabitants but these days there are only four hundred left. The coastline of the island is steep and rocky so don't expect top class beaches. Olympic airlines operate daily flights from Rhodes.
4. Patmos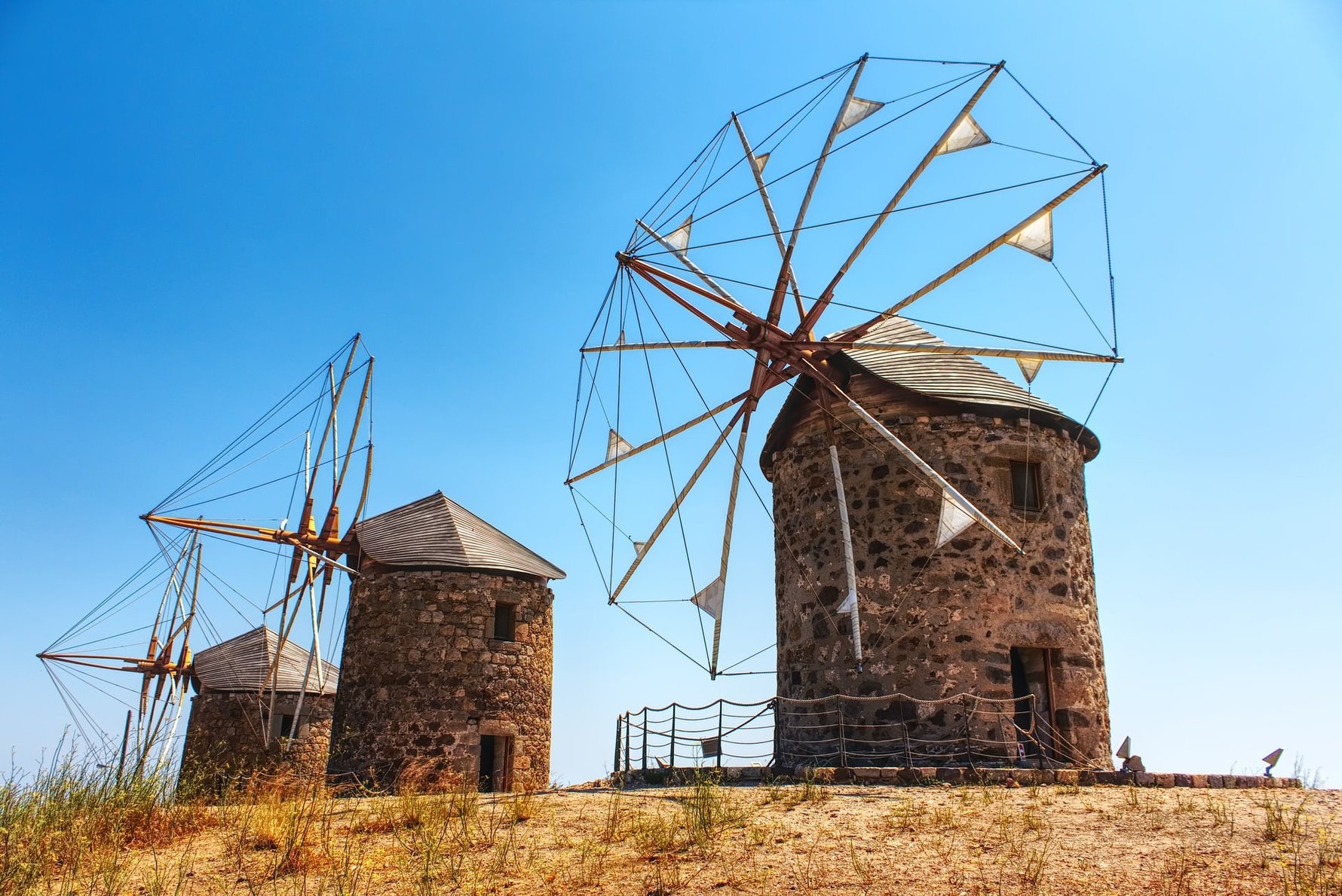 There is a holy atmosphere everywhere on the island with hundreds of little churches and the imposing monastery in Hora where John visioned and wrote The Apocalypse of Jesus Christ (The Book of Revelations). Hora (the main village on the island) looms on top of the rocky mountain. Walk in its quiet and narrow streets among the hundreds of whitewashed houses and you'll feel the mysterious atmosphere whether you're religious or not. Skala is the harbour and where most nightlife is concentrated (but don't expect wild nights out on Patmos). The beaches of the island are above average: Psili Ammos is the most isolated one and Agrio Livadi and Kampos the most popular. No airport on the island, so you'll have to fly to Kos and get the local ferry.
5. Ikaria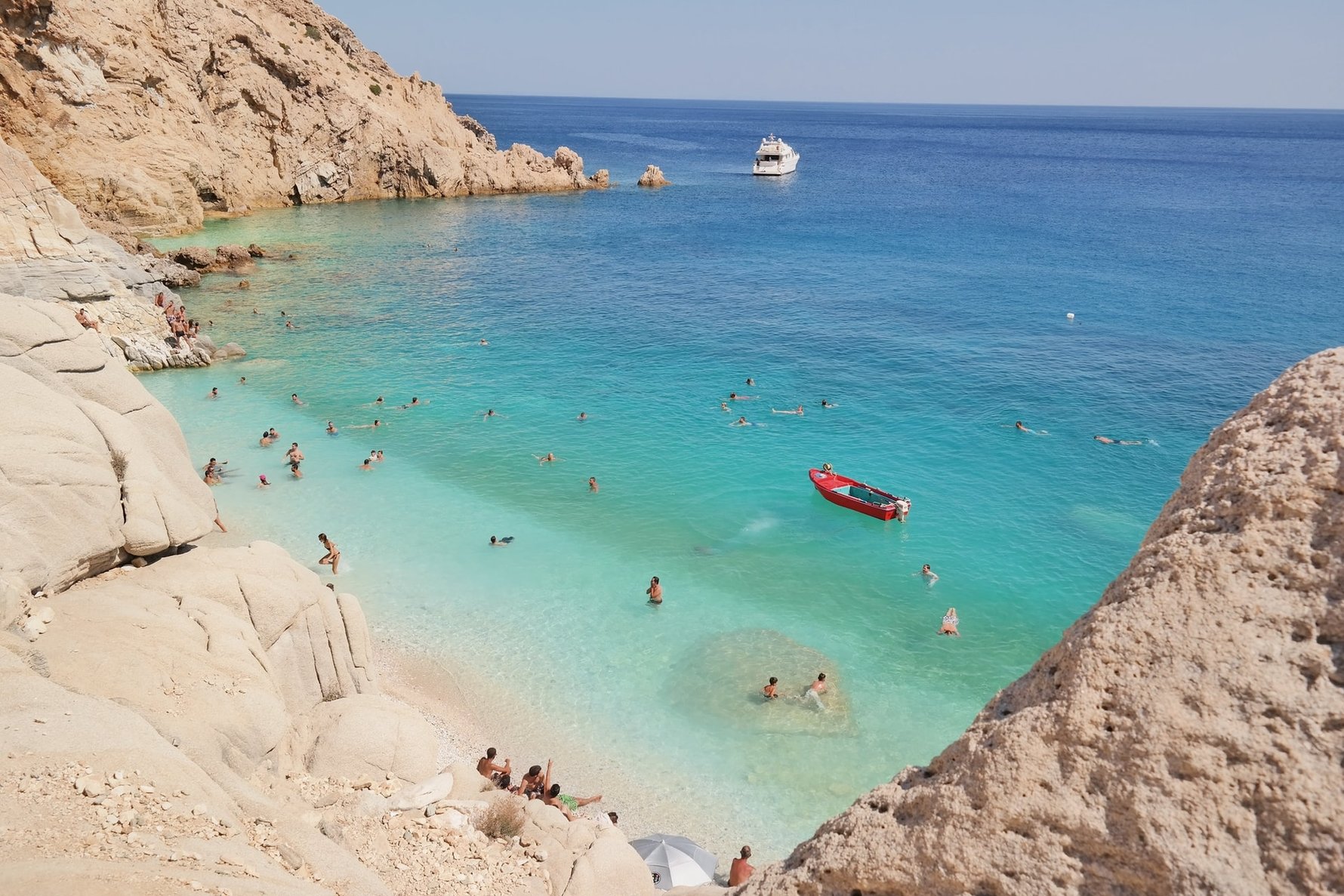 Ikaria is an island like no other. The concept of time here is different from the rest of the world and it is worth visiting it if only to experience a lifestyle long gone in the western world. The island is dead until midday, shops open in the evening and stay open until the early morning hours. It is not uncommon for people to walk into a shop, pick up what they need, leave the corresponding money and go, simply because the shopkeeper is not there. Ikaria is also famous for its 'Panigiria', huge village parties in honour of the patron Saint where everyone eats drinks and dances the night away in the village square. Having said all the above it is not surprising that with such a relaxed lifestyle people here have one of the highest life expectancies in the world.
6. Anafi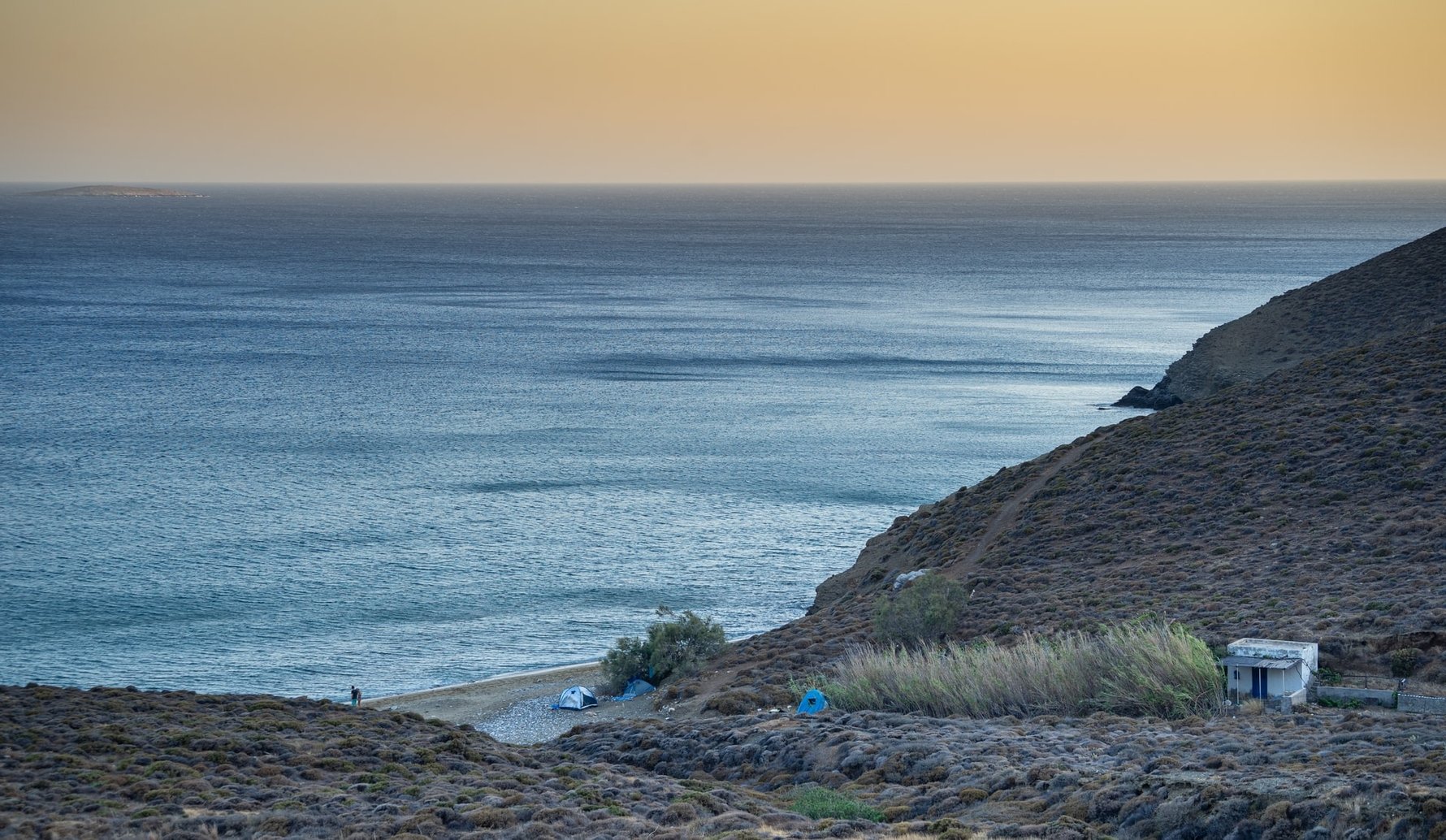 You must be determined to have a quiet holiday on a beautiful isolated island if you embark on the little odyssey necessary to reach Anafi. Although just a few miles away from Santorini, all high speed ferries end their journey there and your only option is the old slow and unreliable ferries that can take up to 18 hours from Piraeus (alternatively take the fast ferry or fly to Santorini and then hope for a local boat on that day). You'll be rewarded however as you'll have one of the most tranquil holidays of your life. Hora is as usual, bright white and built on top of a mountain with a breathtaking view of the Aegean while the island's 5-6 beaches with most famous of them Roukounas, are top class. You and your companion will have a few hundred square metres of fine sand all to yourselves - even if you come in mid-August.
7. Samothraki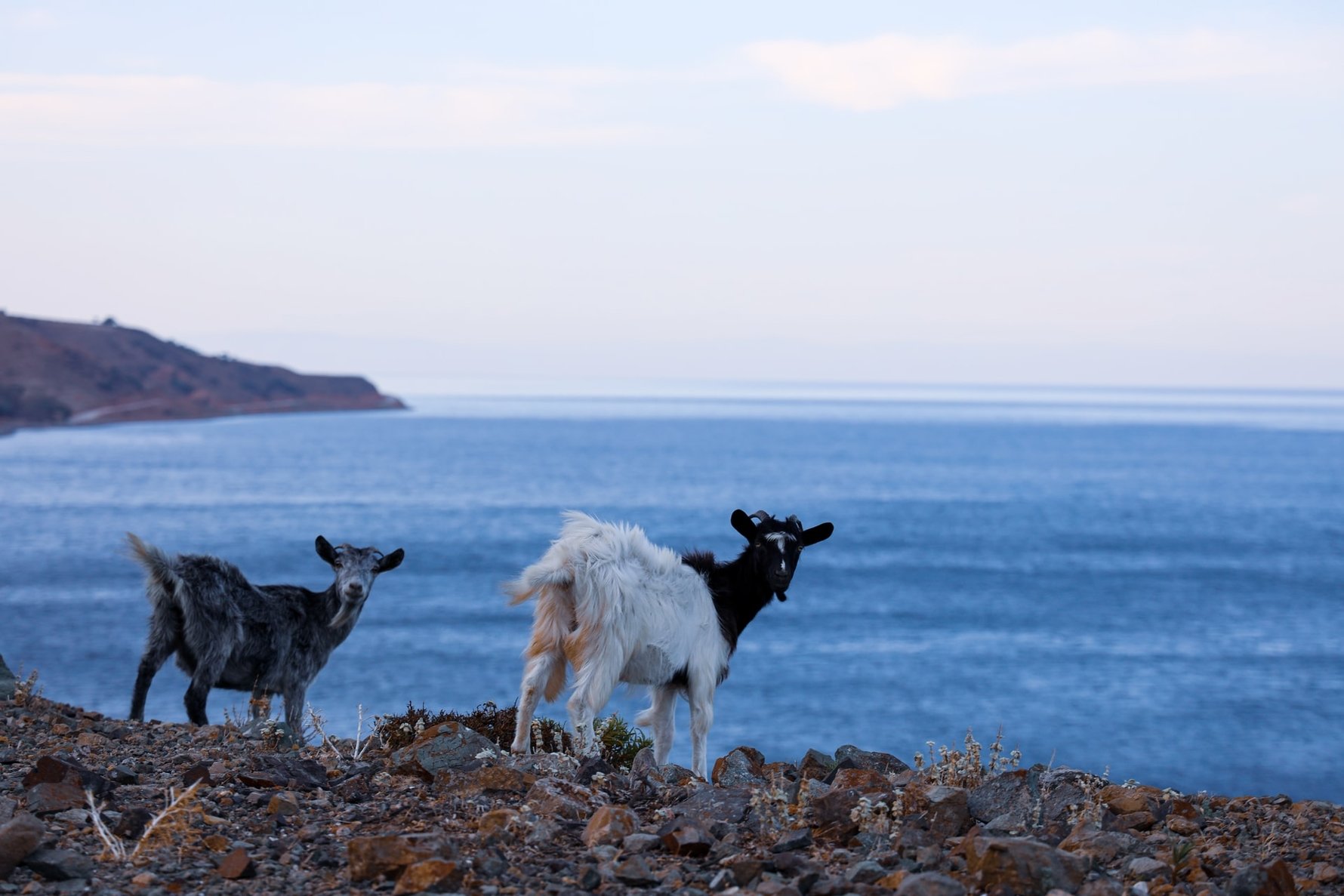 Lying in the northeastern Aegean, Samothraki boasts some of the most diverse natural beauty in the country. Olive groves and sandy beaches on the south resemble a typical Greek island. But the forests of chestnut trees and ancient oaks in the north with the hundreds of fresh water springs, rivers, small waterfalls and 'vathres' (small lakes of fresh water) where swimming is possible, are all trademarks of this unique island. You can therefore enjoy a mountain break within your island holiday, with excellent mountaineering and trekking opportunities. Forget about sea food too. Here you'll enjoy delicious goat and kid meat cooked in every possible way. The most popular of the island's beaches are Pachia Ammos and Kipi and the best way to get there is fly to Alexandroupolis or Kavala from Athens and then take a local ferry.
8. Elafonisos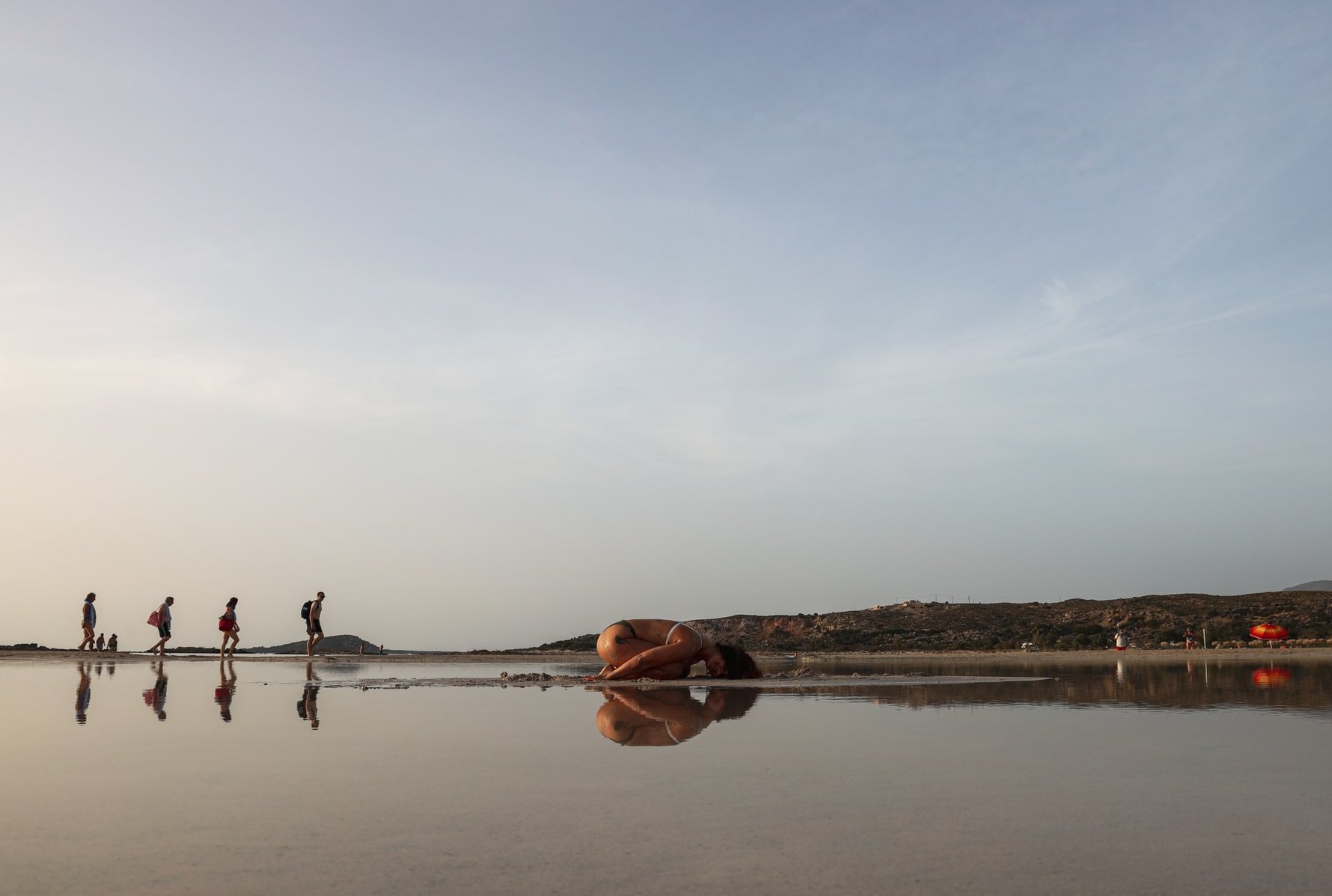 If you love spending your days on a beach with white powder sand and crystal emerald waters and you can't be bothered with long ferry rides, then Elafonisos is your holiday destination. Just a few minutes off the Peloponese mainland, all this tiny island has to offer is a beach. But what a beach - many insist it is one of the top 3 in Greece. We guarantee that you're going to spend more time in the water than out of it and that you'll go back home completely rejuvenated. The small village is just 5 km from Simos (the beach) and offers all the necessary amenities and some very good seafood tavernas. There is an organised camping site on the beach. We highly recommend that you combine Elafonisos with a tour of the southern Peloponese (Mani, Kalamata etc) by car.
9. Koufonisia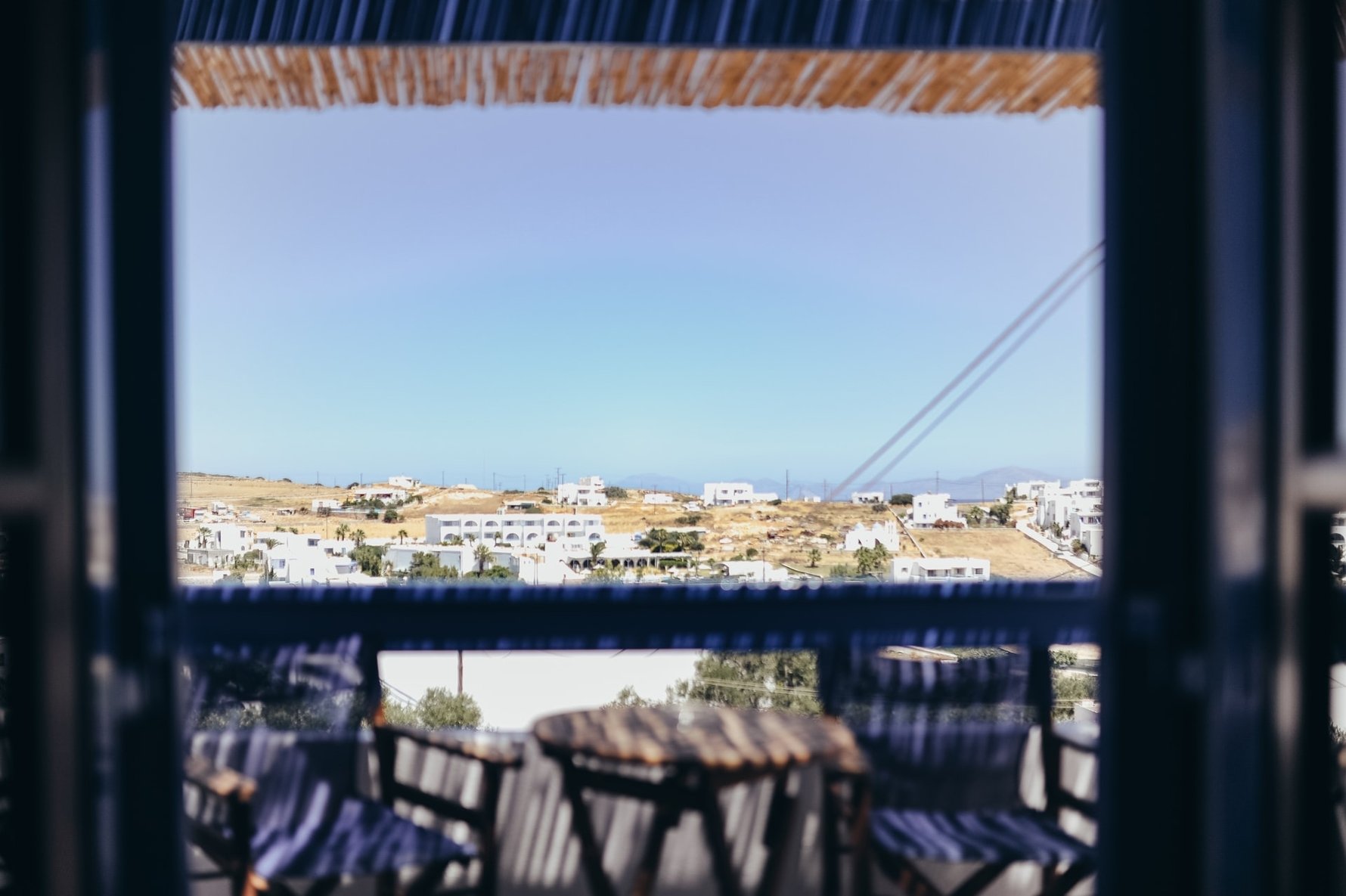 Until about about a decade and a half ago, hardly any tourists (foreign or Greek) visited the two islands, and their amazing beaches were a well kept secret among the few nudist campers that spent their summers there. Suddenly Koufonisia became en vogue and the tiny Ano Koufonisi (the only inhabited of the two) gets so packed in August that you'd better chose Mykonos instead. However, the smart visitor who comes to the island off season will be rewarded with empty top class beaches and lots of fresh sea food as fishing is what most locals do for living. There are no proper hotels on the island but the accommodation is cheap off season. Local tourist boats depart daily to Kato Koufonisi, a nudist's and free camper's paradise and Keros a nearby uninhabited islet. The ferry from Piraeus takes about 8 hours.
10. Gavdos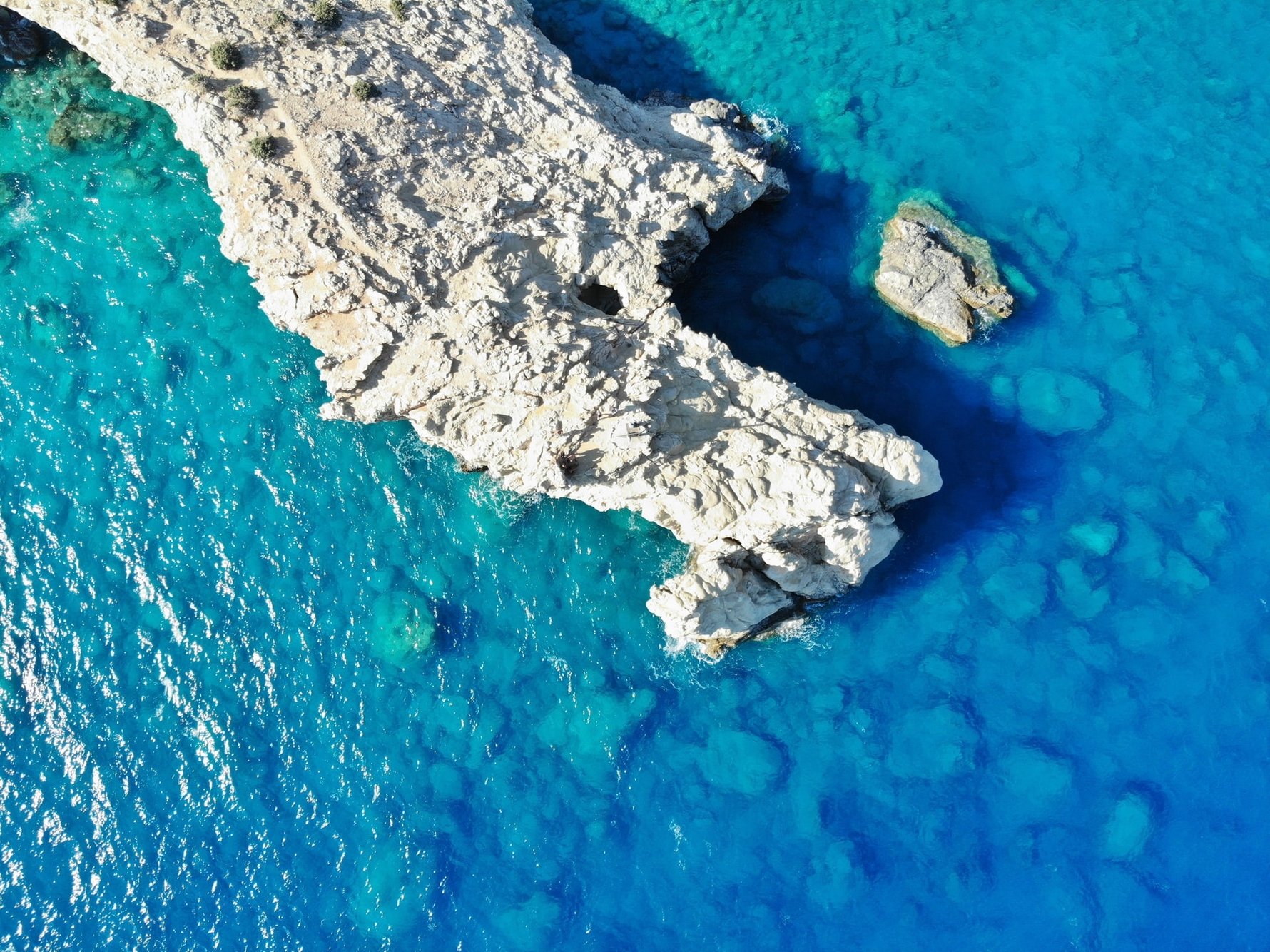 Gavdos is that small dot on the map just underneath Crete and it is a place worth coming to if only to experience the feeling of being on the edge of Europe. Hundreds of campers arrive every summer and join the 50 locals who mainly live from tourism and fishing. Expect basic amenities, a few tavernas, a self styled night life and no ATMs to get money from, so make sure you have enough upon arrival (not that you're going to need much here). The beaches of the island are excellent and Agios Ioannis is probably the best but you have to walk quite a while across dunes and cedar trees to get there. If you are not up for camping there are some rooms available on the island but better book in advance if you want to visit in August. There is a ferry service from Palaiohora (south Crete) but it runs daily only during the high season.