Let's be honest, one of the most shocking sights for visitors to the UK and in particular Scotland, is the large number of homeless living on the streets. This is not the place to delve into reasons and statistics – one thing however is for sure – no one is living on the streets because it is an easy way to make a living.
On a positive note, it is encouraging to see that much is being done, not only to draw attention to the plight of the homeless but also to proactively offer opportunities for change.
Here we highlight just a couple of movements that started out in Scotland and whose impact is now reaching across the UK and beyond and giving hope and dignity to many.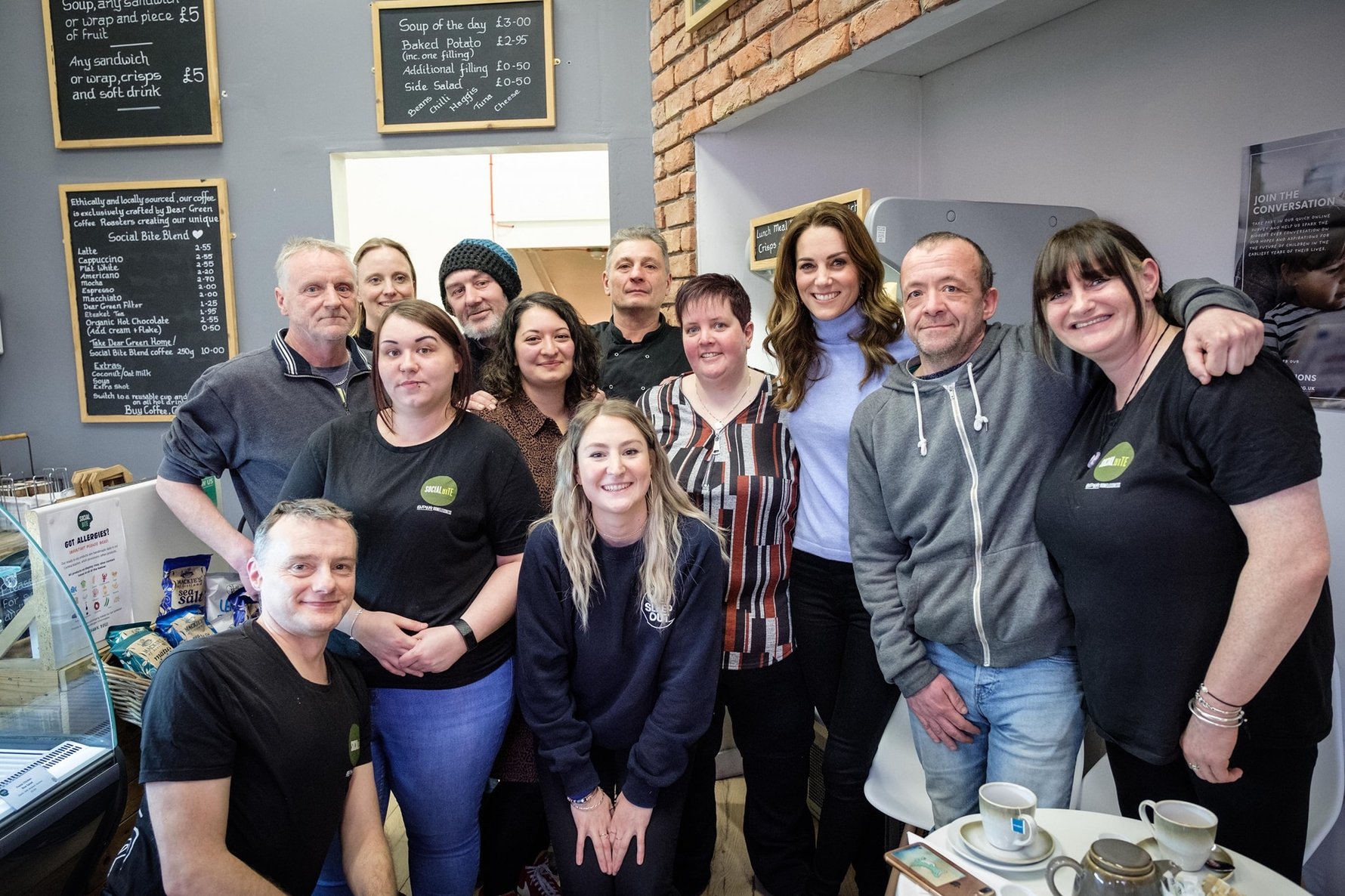 Social Bite
Revisiting Glasgow after 30 years I spotted the Sandwich Bar 'Social Bite' Good Food for a Good Cause near the bottom end of St.Vincent Street. I was immediately intrigued to find out more but unfortunately they are closed on weekends. Nowadays with the internet - not a problem. Turns out the idea for this social enterprise came about in 2012 when a homeless person walked into a small cafe in Edinburgh and asked the owner for a job. You can read the full story here
Meanwhile, you can find the Social Bite in several Scottish cities; Glasgow, Edinburgh and Aberdeen.
The menu offers a selection of tasty sandwiches, wraps and salads using fresh and local produce where possible and customers can participate in a 'pay it forward' scheme whereby free food can be collected by the needy. Targeted at the local business community in particular (hence closed on weekends) this remarkable enterprise pledges 100% of its profit towards ending homelessness in Scotland. Nearly one third of the workforce have experienced homelessness or come from a disadvantaged background. The movement has grown into a 'force majeure' in its bid to end homelessness in Scotland and in recent years they have enjoyed high level exposure through celebrities and royalty.
If in Edinburgh you might also like to visit the Vesta Bar & Kitchen for a full innovative dining experience with a difference.

When our daughter announced in 2018 that she was participating in 'Sleep in the Park'  by spending the whole night sleeping outdoors in December (in Aberdeen) - we were, of course, at first rather concerned, but looking into the objectives of the event, we applauded the initiative and commitment of the participants. At least these youngsters were well equipped against the cold with a fabulous line up of stars to keep them entertained and at the end of it they knew they had a warm home to return to.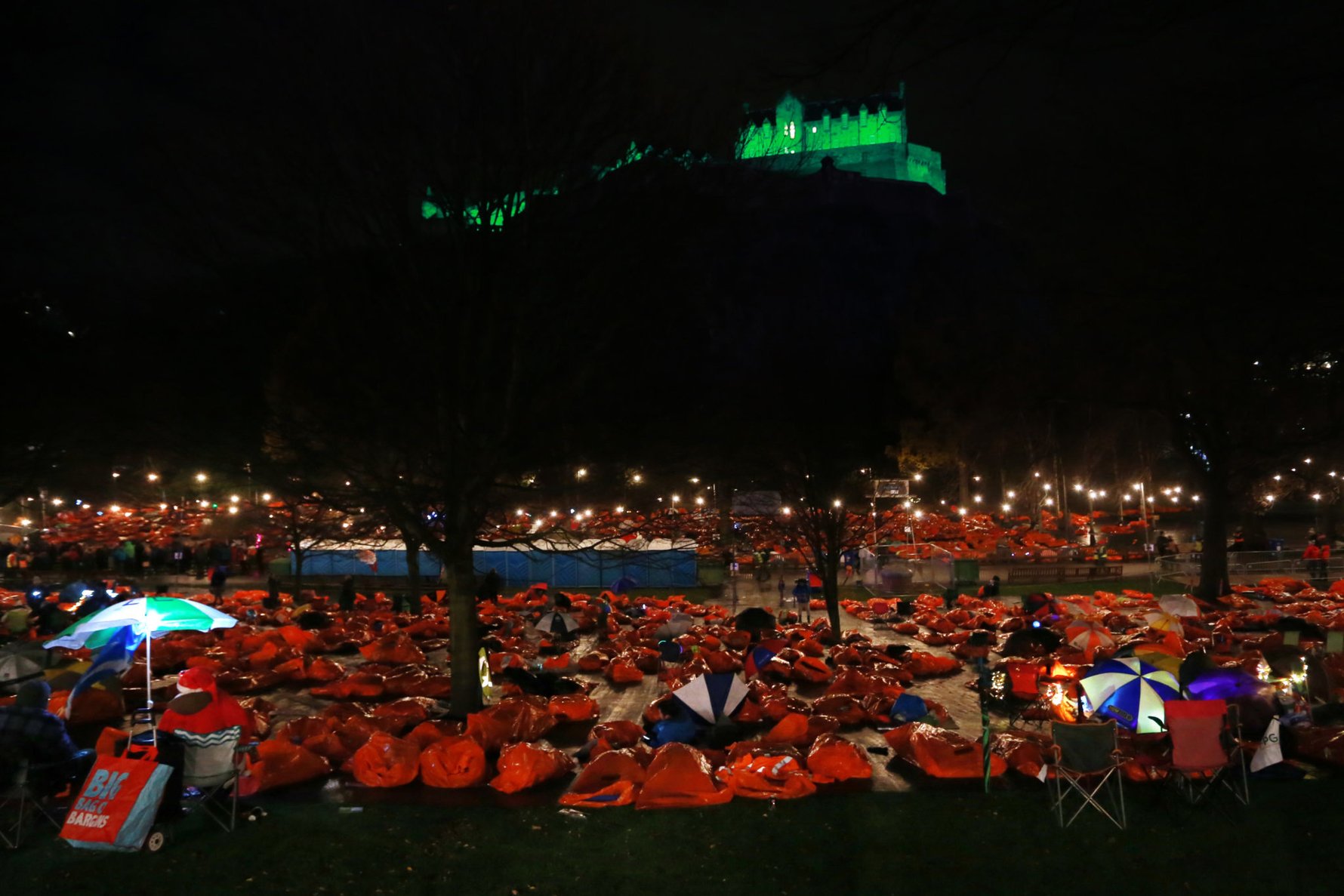 Two successive years raised "a staggering total of £7.65m with global media coverage shining a spotlight on the situation. The campaigns resulted in 830 houses being made available to rough sleepers and homeless people, 160 jobs being offered, 35 spare rooms being offered and homelessness being at the front of political attention in Scotland"  You can read more about the amazing impact and inspiring work of Social Bite initiative here and if this festive season you want to celebrate with kindness check out #festivalofkindness

Invisible Cities
Another social enterprise to be born out of homelessness in Edinburgh, Invisible Cities train people affected by homelessness to become walking tour guides of their own city and offer alternative tours to tourists and locals. You can support them by booking a tour when/ if in Edinburgh, Glasgow, Cardiff, Manchester and York. Re-investing 100% of their profit they facilitate Street Barber days in Edinburgh for the homeless  men to get a free haircut and shave as well as pampering days for the women.
On their website you can find a great selection of merchandise like tote bags and Tshirts, that would make lovely Christmas gifts and help during this crisis.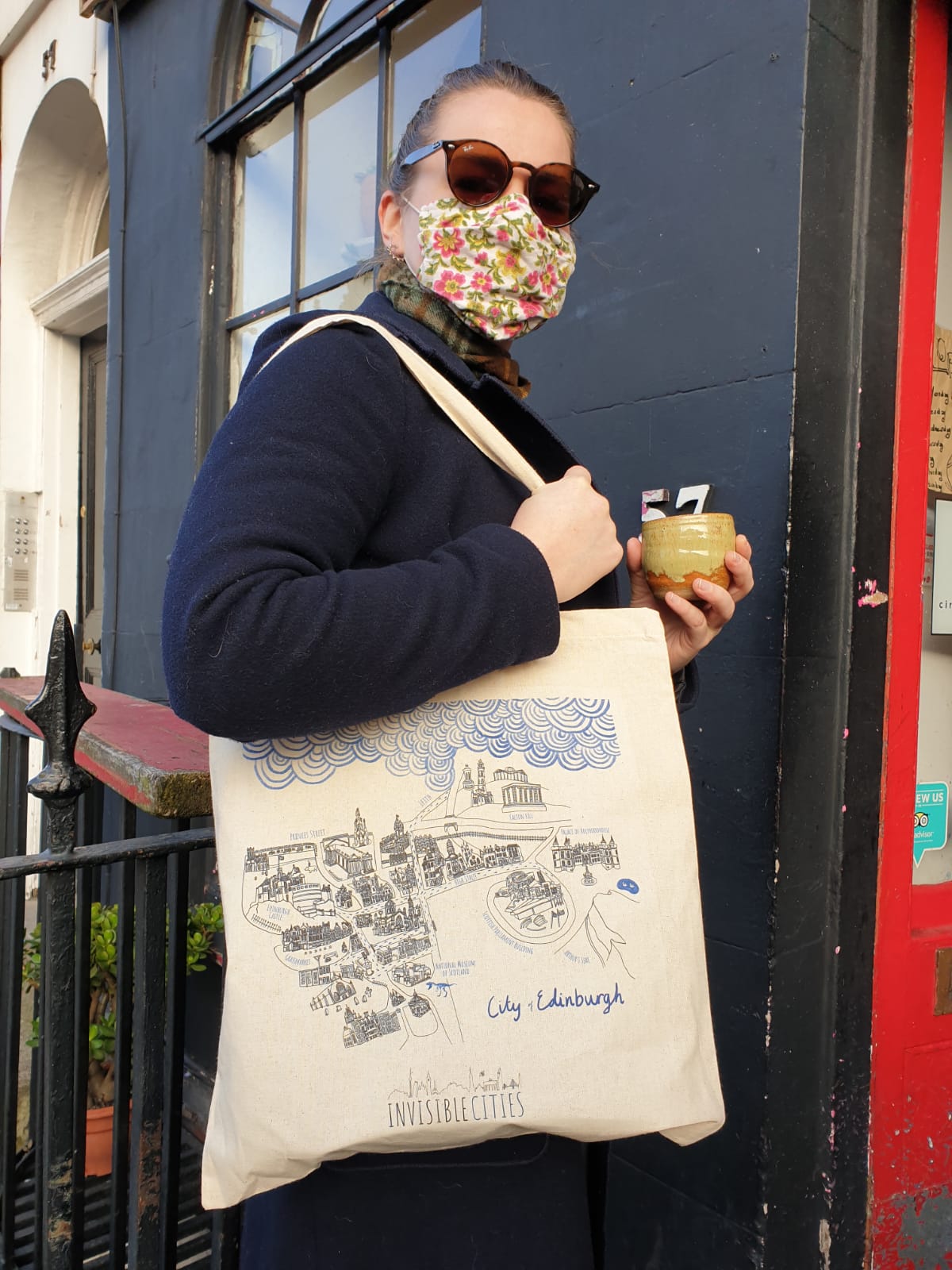 And whilst on the subject of Christmas presents this year, here is another great local site from which to source gifts that give back to the local community!

After all that we have been through in 2020 - let us never give up on hope or being kind.