Wandering through Plac Kaszubski, the centre point of Gdynia, most visitors will take notice of the imposing larger-than-life statue of one Antoni Abraham, the charismatic Kashubian activist who helped unify Kashubia and Poland in 1920. Less noticeable, however, is a sculpture of an elderly couple on a bench just 80 metres up from the corner. Those who do take note will approach and swoon at how adorable this elderly couple look, deep in conversation and still inseparable after a lifetime together. But the lack of any descriptive plaque keeps their identity somewhat of a mystery. The only exception a quaint description in Polish on a folded letter sticking out of the old man's jacket pocket.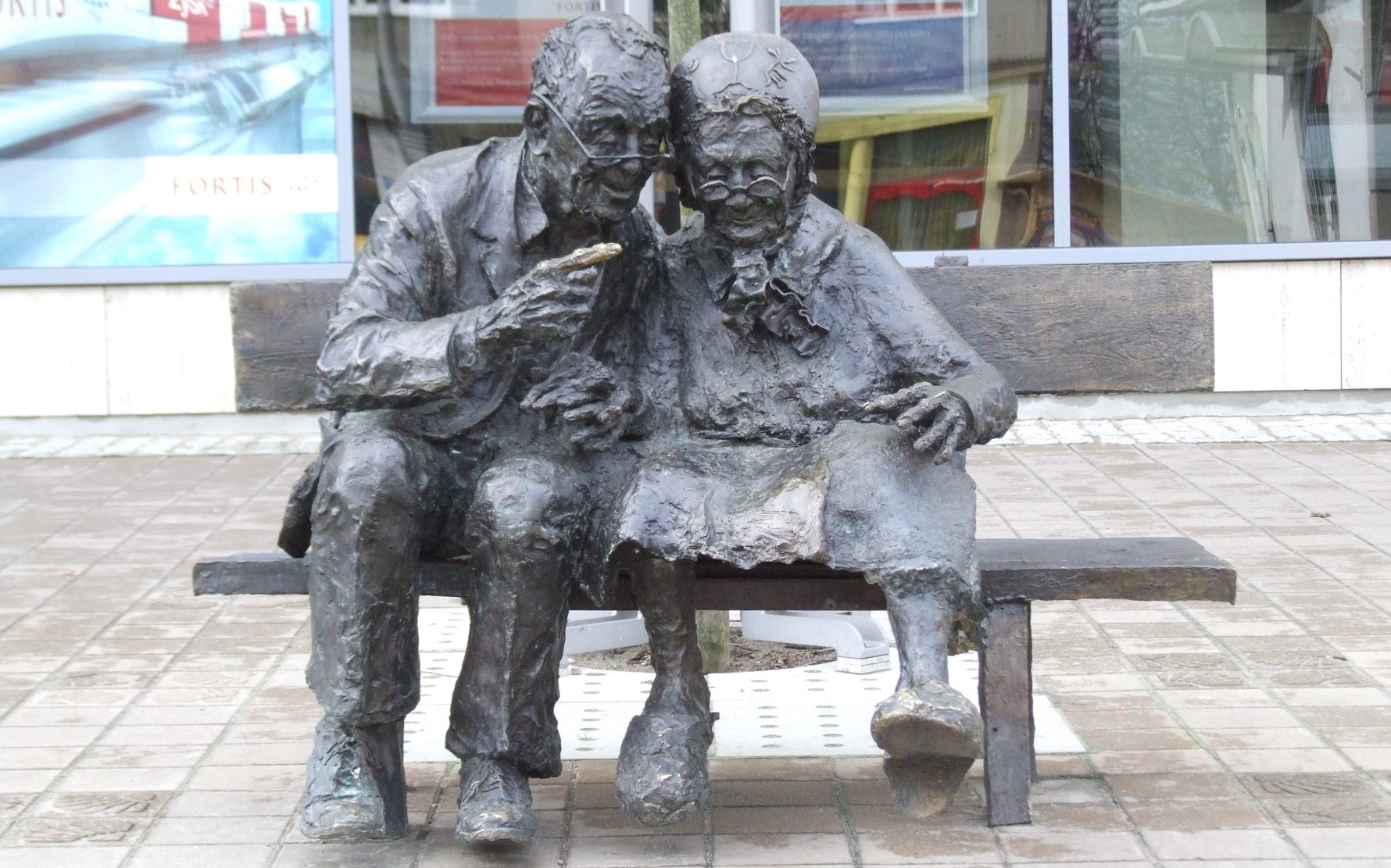 Translated from Polish, the letter reads:
"Jakub, if you build a small room for me on the top floor, I will be able to see you when you return from the sea – Elżbieta".

The Bench of a Kashubian Couple celebrates the love story between Jakub and Elżbieta Scheibe. Jakub was a local fisherman who had emigrated to the United States and returned with a considerable amount of wealth. Possibly inspired by the heights of urban America, his dream of building a 'skyscraper' led him to commission the four-storey tenement house just across the road on the corner of ul. Jana z Kolna​​​​​​​ in 1928. As the letter from his wife Elżbieta explains, she requested a viewing space to watch for him as he fished out in the direction of the Hel Peninsula, a wish that Jakub granted and extended onto the building's top floor. The tenement house is now the Hotel Jakubowy, named after it's creator.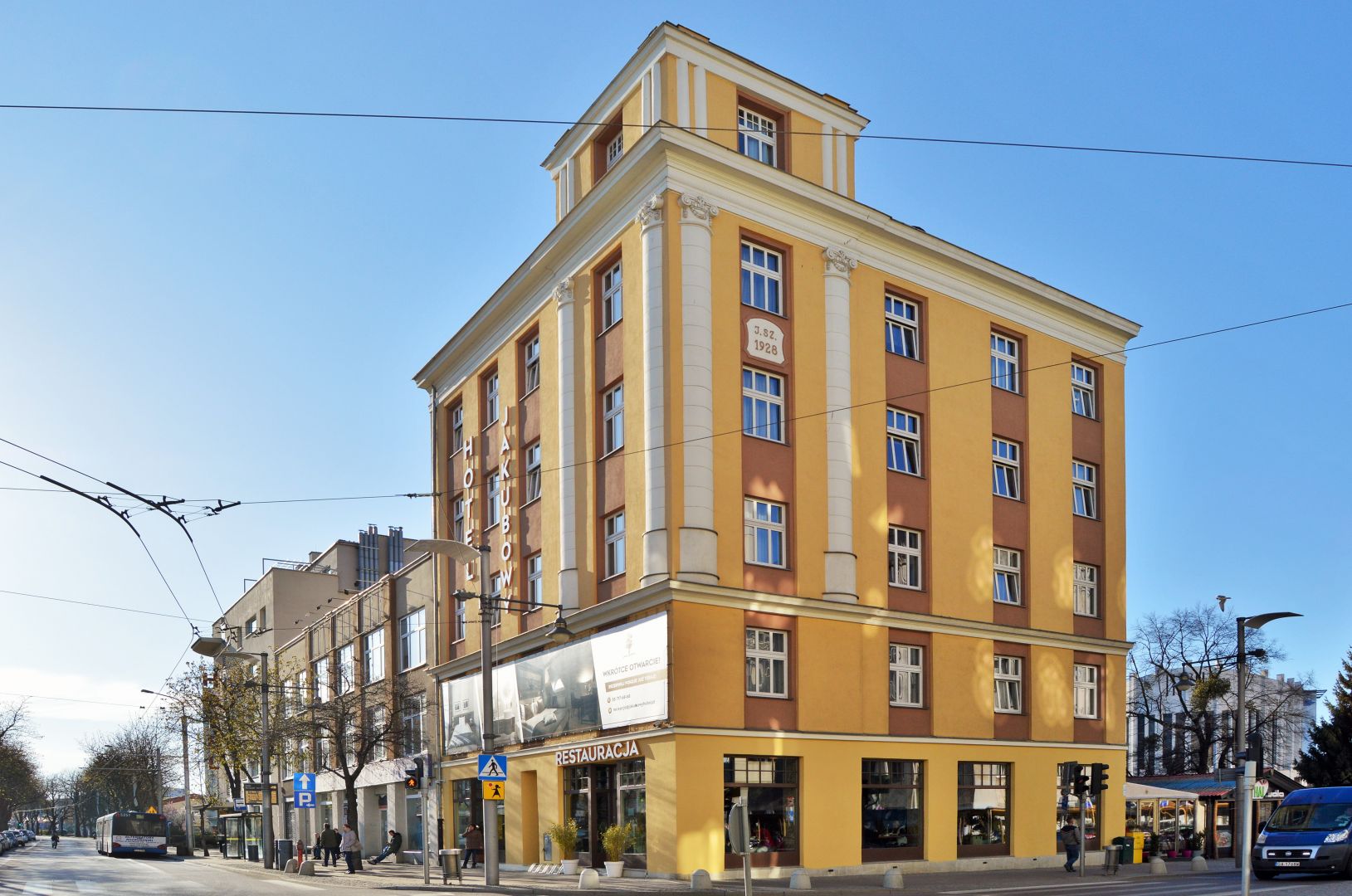 Following generations of the Scheibe family continue to be moved by the lore of their family. In 2006, Marcin Scheibe, great-grandson of Jakub and Elżbieta, commissioned this sculpture to be made. The artist, Adam Dawczak-Dębicki, is a former-president of a stock brokerage who, after discovering his love of bronze-sculpting, left the comforts of his job to work as a full-time artist! Other works of his can be found around the Tri-city, including the Conductor Of The Waves in the water near the Gdynia Marina. As is typical of many bronze sculptures in European cities, visitors like to touch the Kashubian Couple for good luck. Whether the magic will rub off or not, the bronze rendering sure has - These days, Jakub has a very shiny finger!