Finnish cuisine has been criticised for being bland and tasteless, but, in fact, it has a fresh and wholesome flavour. Relying on fish, meat, rye bread, berries and vegetables, it is also healthy and rich in nutrients. Finns are passionate about their food and the capital of Finland is the country's hub for both Finnish and international cuisine. Simple, yet tasty and sourced straight from nature, Finnish cuisine will probably live up to your expectations, so don't miss the chance to discover the roots of Finnish food culture and try these traditional Finnish favourites when in Helsinki!
Lohikeitto (Salmon Soup)
A timeless classic regardless of the season, Lohikeitto is a soup made with salmon, onions, carrots, potatoes, and cream or full-fat milk. It is often garnished with dill and served with rye bread. There are lot of restaurants in the Finnish capital that have the nourishing, creamy soup on their menus, but visit Lappi Ravintola if you want to try the best salmon soup in town!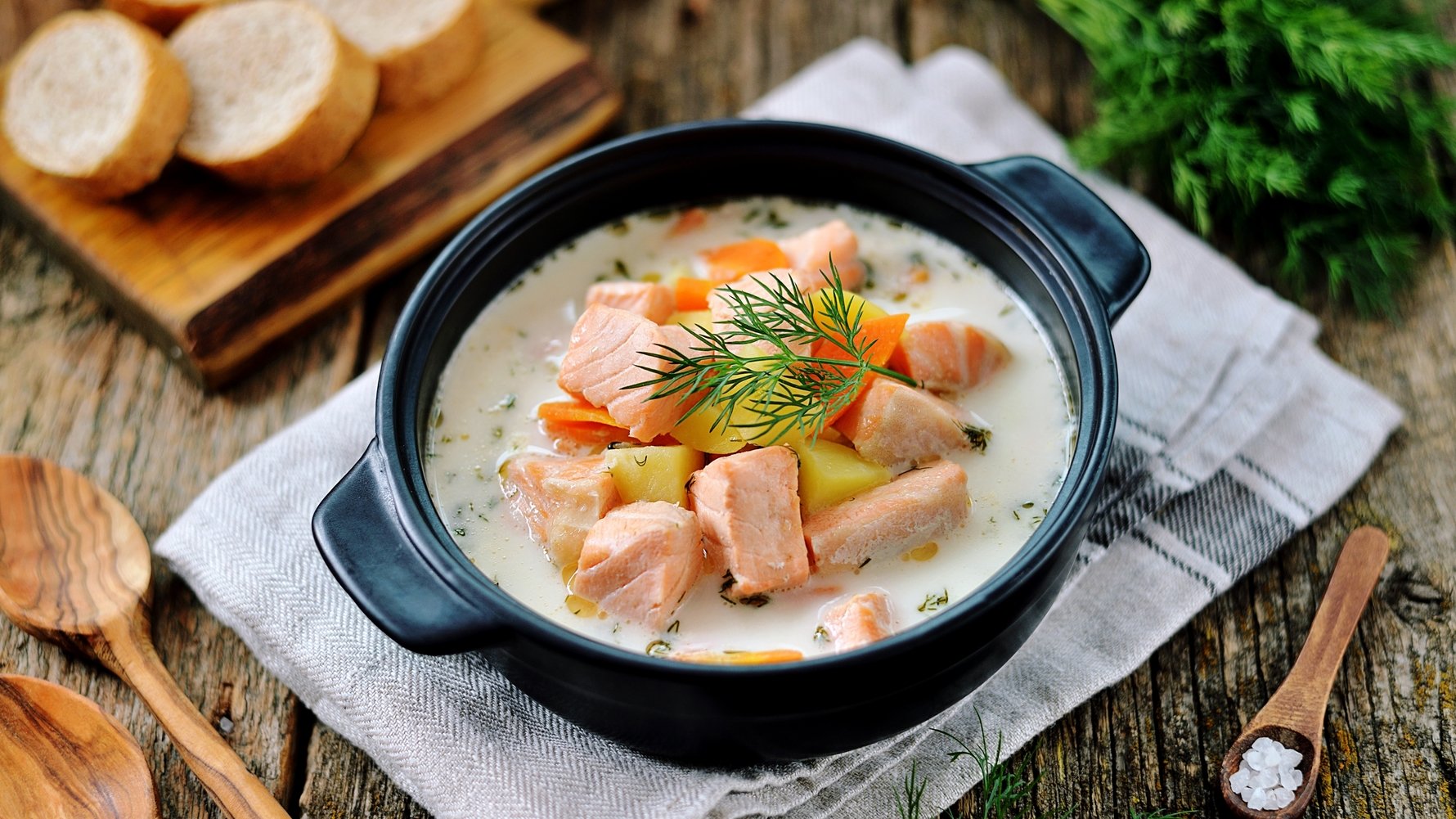 Kaalikääryleet (Cabbage Rolls)
A flavourful side dish or light main course, cabbage rolls are steamed cabbage leaves stuffed with beef, spices and onions and usually served with lingonberry jam. Want to try this dish but do not want to go through all the effort of folding and baking? Then head to Sea Horse!
Poronkäristys (Sautéed Reindeer) 
Sautéed Reindeer is a speciality of Lapland, the northernmost region of Finland, but you will also find it in Helsinki. It is actually the national dish of Finland. Not only is the sautéed reindeer delicious but also very healthy. It is often served with lingonberries and mashed potatoes. Saaga is one of the best restaurants in town that serves sautéed reindeer.
Karjalanpiirakka (Karelian Pie)
A very popular Finnish pastry originally from the region of Karelia, Karjalanpiirakka is a thin-crust pie made with rye flour, filled with rice and topped with egg butter. It can be eaten as a snack or for breakfast. Want to try the yummy rice pie that melts in your mouth? Do not worry - you can find it at many bakeries, cafés and grocery stores in Helsinki.
Mustikkapiirakka (Blueberry Pie)
A Finnish food staple, Mustikkapiirakka is a gluten-free blueberry pie that's very tasty. You can find the mouth-watering pie on the menu at many Finnish restaurants and cafés. One bite and you will see why Finns love it!