South of the centre, but accessible by bus, Katowice's Valley of Three Ponds Park is the city's most popular and exciting summer recreation area. First established as a 125 hectare leisure space in the 1960s before being absorbed into the 420 hectare Katowice Forest Park, the name 'Valley of Three Ponds' is generally applied to the entire parkway wrapped in a backwards L-shape around the Muchowiec airfield and ul. Trzech Stawów. As it happens, this area is pocked with 11 ponds (not 3), which are popular for water sports, fishing and swimming. Full of marked trails, and flecked with monuments, the entire area is a popular destination for dog walking, running, cycling, skating, hiking, sledding in winter, picnicking and generally defeating the Silesian Blues (as we call it). There are many sports facilities, including tennis courts, volleyball courts, a disc golf court, water equipment rental and more. In recent years, this area has become the focus of lots of new infrastructure, particularly restaurants and bars, while summer visitors will find many additional food trucks, seasonal bars and hang out places, including the Sztauwajery container bar and Woda Beach Bar. For kids there are several playgrounds, a small outdoor water park (free) and a labyrinth. The vast area also routinely plays host to concerts and festivals, with some of Silesia's biggest events organised here, including OFF Festival.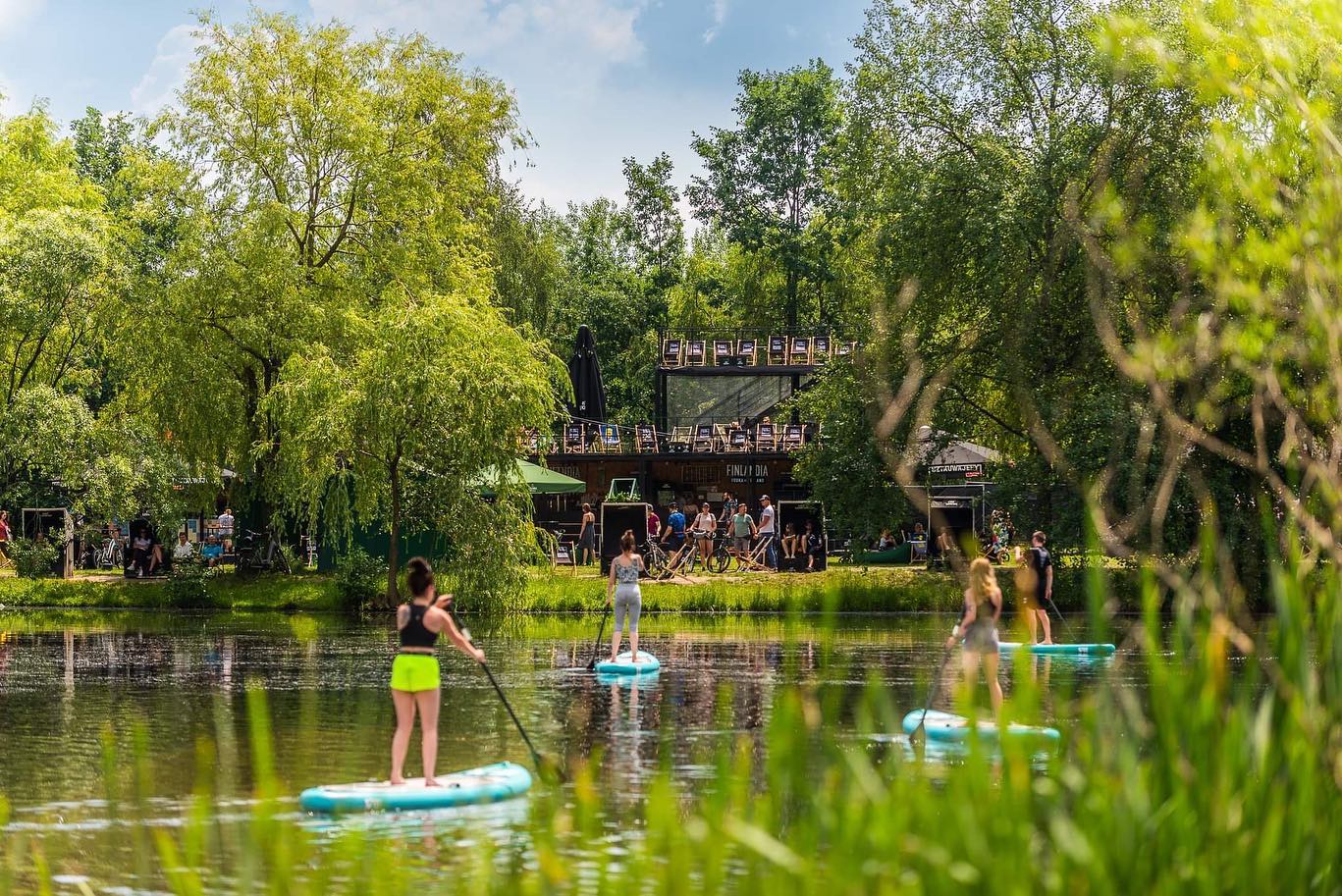 Getting to Valley of Three Ponds
Most easily accessed by bicycle (see City by Bike from Apr-Dec) or instead take buses 110, 674 or 910 from the centre, getting off at the Trzy Stawy shopping mall when you see the Real hypermarket. It's a short walk east from there.