If there's anything we can ascertain with certainty in Poland, it's that Poles really do love their ice cream - it doesn't matter if it's sold in summer or in winter, parlours will always make a killing selling the stuff, and in summer especially, even the long queuing times (another Polish pastime) won't put people off waiting to get their cones or tubs of tasty ice cream. If you are in Warsaw with the kids, or simply have some ice cream fiends in your travel party, in the warmer months especially, you will likely walk past numerous parlours, stands and cafes with enticing pictures of your favourite flavours, and eventually you'll have to open up your wallet to buy some 'lody' (ice cream in Polish) - resistance is utterly futile.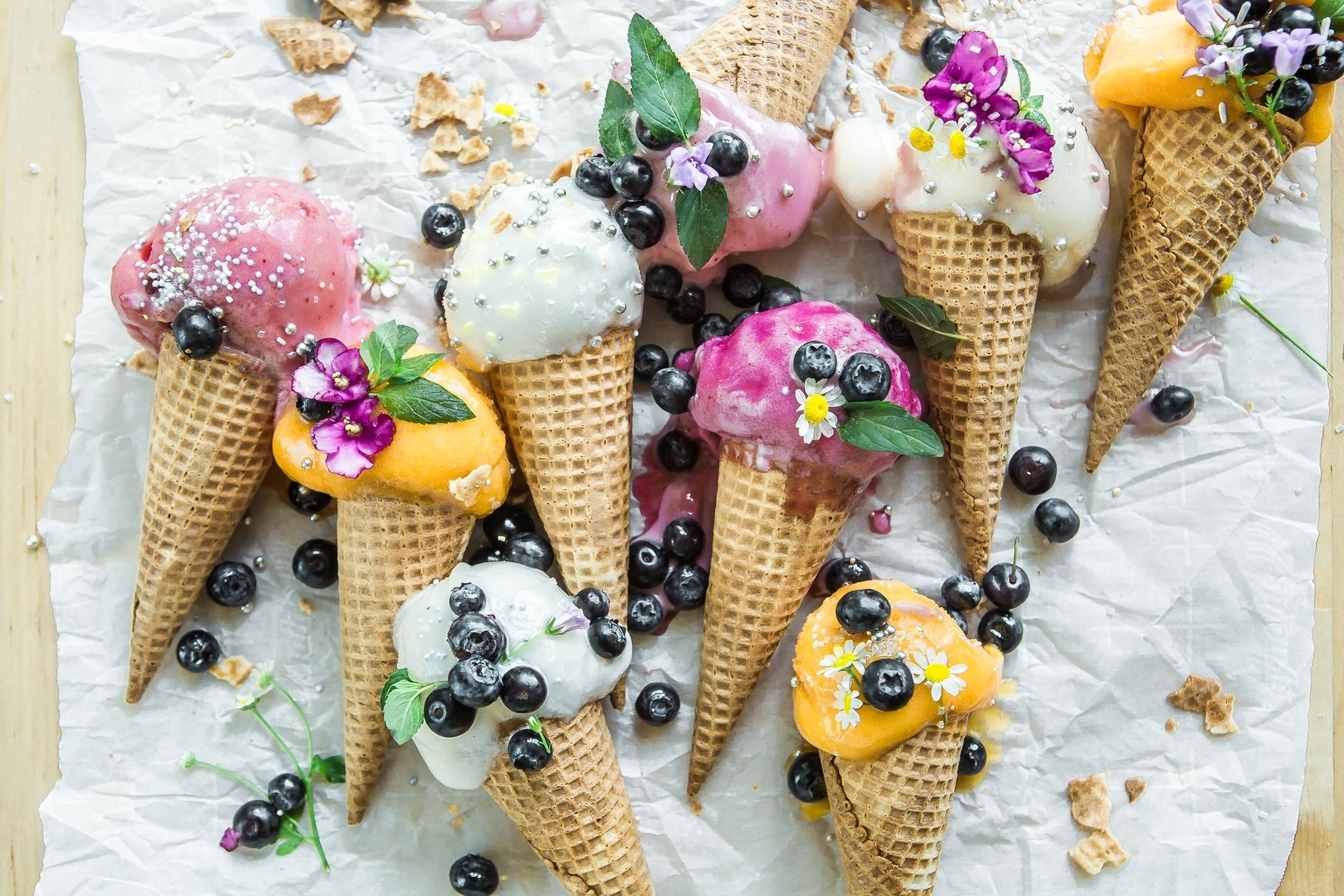 What's so special about Polish ice cream?
Nothing really. Given the obscene amount of places selling it you'd think that there might be some kind of noteworthy local twist on this frozen dessert. There isn't. If you were to describe what specifically characterises Polish ice cream, in the past, it wouldn't have been any special ingredients, flavours, consistency or serving method, but rather small scoops, a narrow field of flavours, lack of toppings and ridiculously long lines to get some. Thankfully, standards are steadily improving (except for the long lines, which are only getting longer) with the more prevalent trend in ice cream these days being 'lody naturalne' - natural, hand-dipped ice cream. In Warsaw, you won't find many places serving ice cream made from powder in a machine, except maybe fast-food places.
Where Is the Best Ice Cream in Katowice?
Whether you're sticking to the city centre or have gone further afield to the city's numerous districts, you can generally count on one rule of thumb - the longer the line, the better the ice cream. As with Warsaw's Fat Thursday queues, the most popular places for ice cream are known locally, and when a good new place opens up, the news spreads and people flock to check the ice cream out in their droves. The parlours come and go, but there are a no. of city favourites which have stood the test of time and continue to stick to their end of the bargain in producing some awesome ice cream. If you're an absolute ice cream addict, here are the top places in Warsaw you need to know about - we enjoyed testing them out, so wherever you are in the city, our list will ensure you're never more than a few minutes away from a great ice cream venue.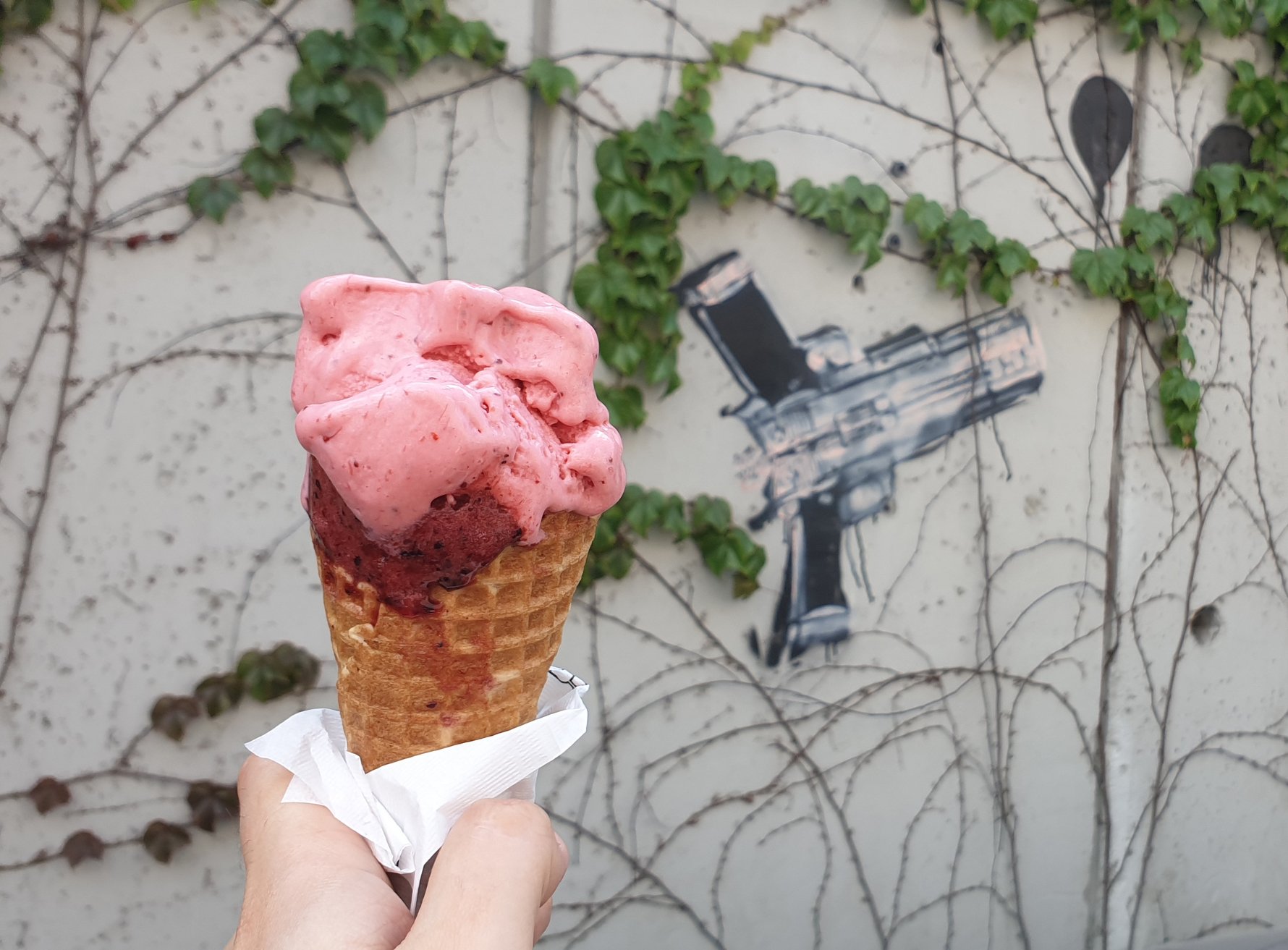 ISTNE LODY RZEMIEŚLNICZE
One of the best ice-cream venues in Katowice, and thankfully locals just call it 'Istne Lody' and forget about the 3rd long Polish word in the title (which means 'homemade'). We're not the only ones that think it's one of the best as the queues in summer atest to them doing something right! The modus operandi is simple: make a tonne of homemade ice-cream on premises, every single day, throw in some seasonal fruits, quirky flavours, and bam, everyone's happy. The venue's tiny, but serves its purpose well. When you've purchased your ice-cream, admire the nearby street art on the same street. Culture mixed with ice-cream - perfect.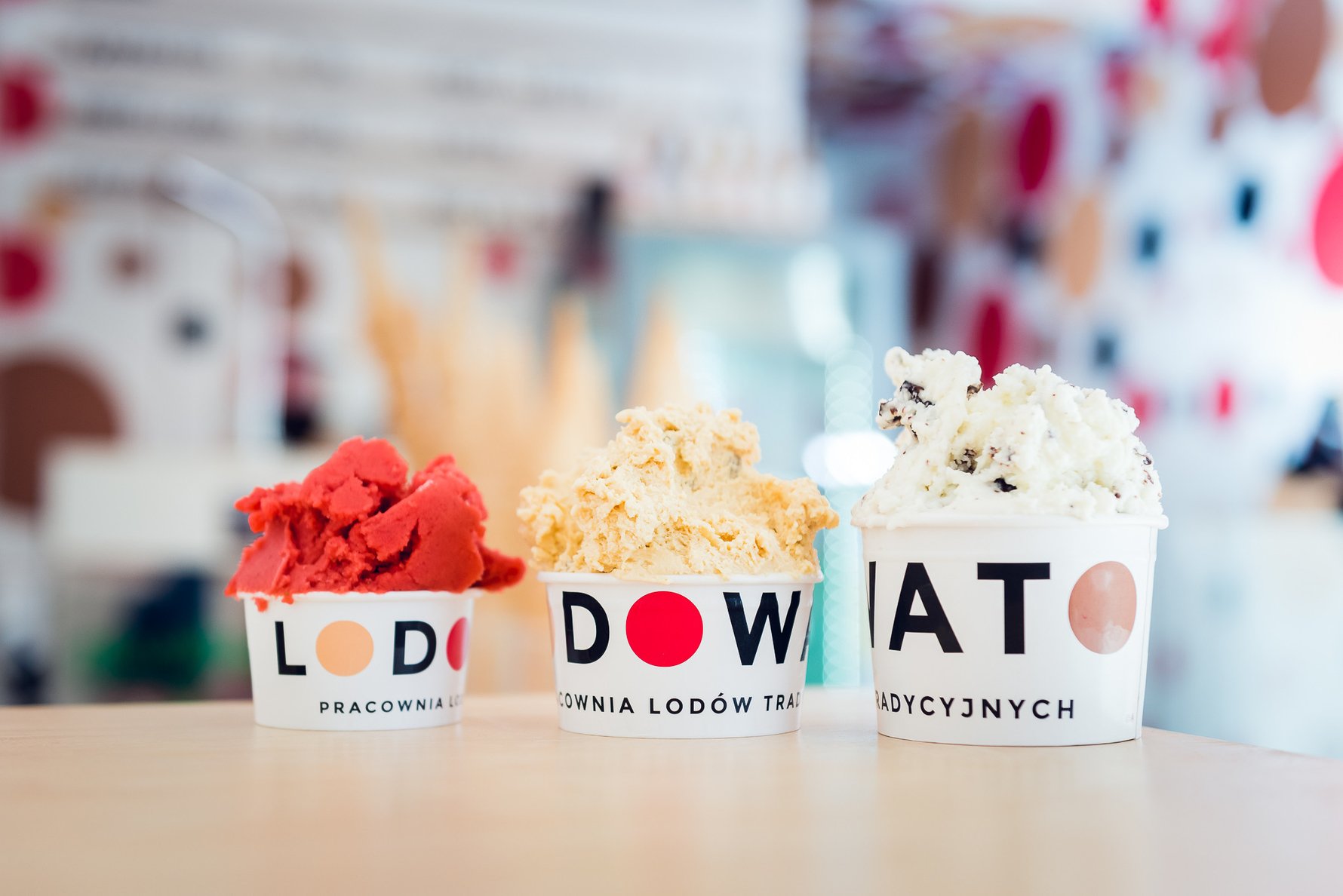 LODOWATO
A popular local ice-cream brand, found right in the city centre. So popular, and so in demand, that they have various locations  dotted around Silesia, and if that's not enough, they have their own 'loodtruck' to make a pleasant appearance during food truck season (loodtruck, instead of food truck - a play on the Polish 'lód', meaning ice. We hate breaking down the semantics of a good play on words like a boring Uncle...). Anyhow, the ice-creams are all handmade, with a variety of great flavours, so you've got nothing to lose trying them out. Yum.





ICE DREAM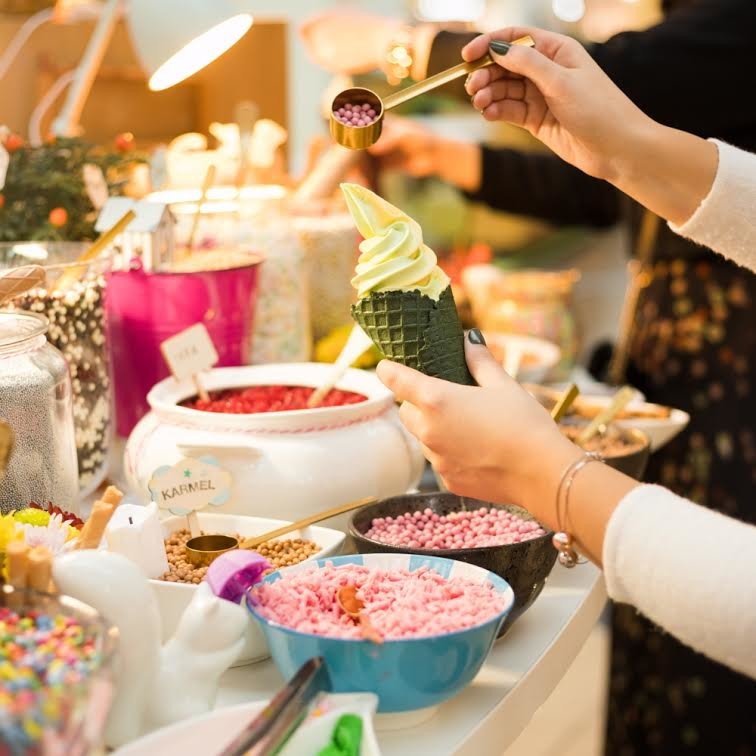 Head on up to the top floor of Galeria Katowicka to the food court, and right in front of you as you rise up the final stages of the escalator is a sight to make you raise an eyebrow - this is Ice Dream, a DIY ice-cream making stall, the final price you pay being determined by the weight  of your creation! Start round back, choose your cone or cup, then your flavour of ice-cream from the machines and press away! Add as little or as many toppings as you wish from the wide selection, then approach the cashier to find out how much you'll be paying once the weigh-in takes place! A quirky idea the kids will love.