Lisbon is a city with a long list of modern and more traditional bars where you can taste all kinds of traditional wines or cool new cocktails. Almost every big street hides interesting places where you can have some good time while drinking like a local.
A Padaria do Povo
This wonderful place is hidden in nice neighbourhood of Campo de Ourique.If you are looking for a fancy bar with loud music, this is definitely not your place. But if you want to experience a nice evening with friends and mess with the locals, A Padaria do Povo is a perfect choice to have a traditional Portuguise meal. It may seem a little old-fashioned at first, however, you will find the atmosphere friendly and pleasant.
Park
Experience the beauty of Lisbon from above while having a tasty cocktail or a cold beer. Park is a trendy and urban rooftop bar which used to be a parking lot, but now it is turned into a hip place with unique design, magical modern gardens and friendly staff. The bar offers a large selection of classic cocktails at good prices, as well as the usual selection of beers and wines, sangria and some bar bites.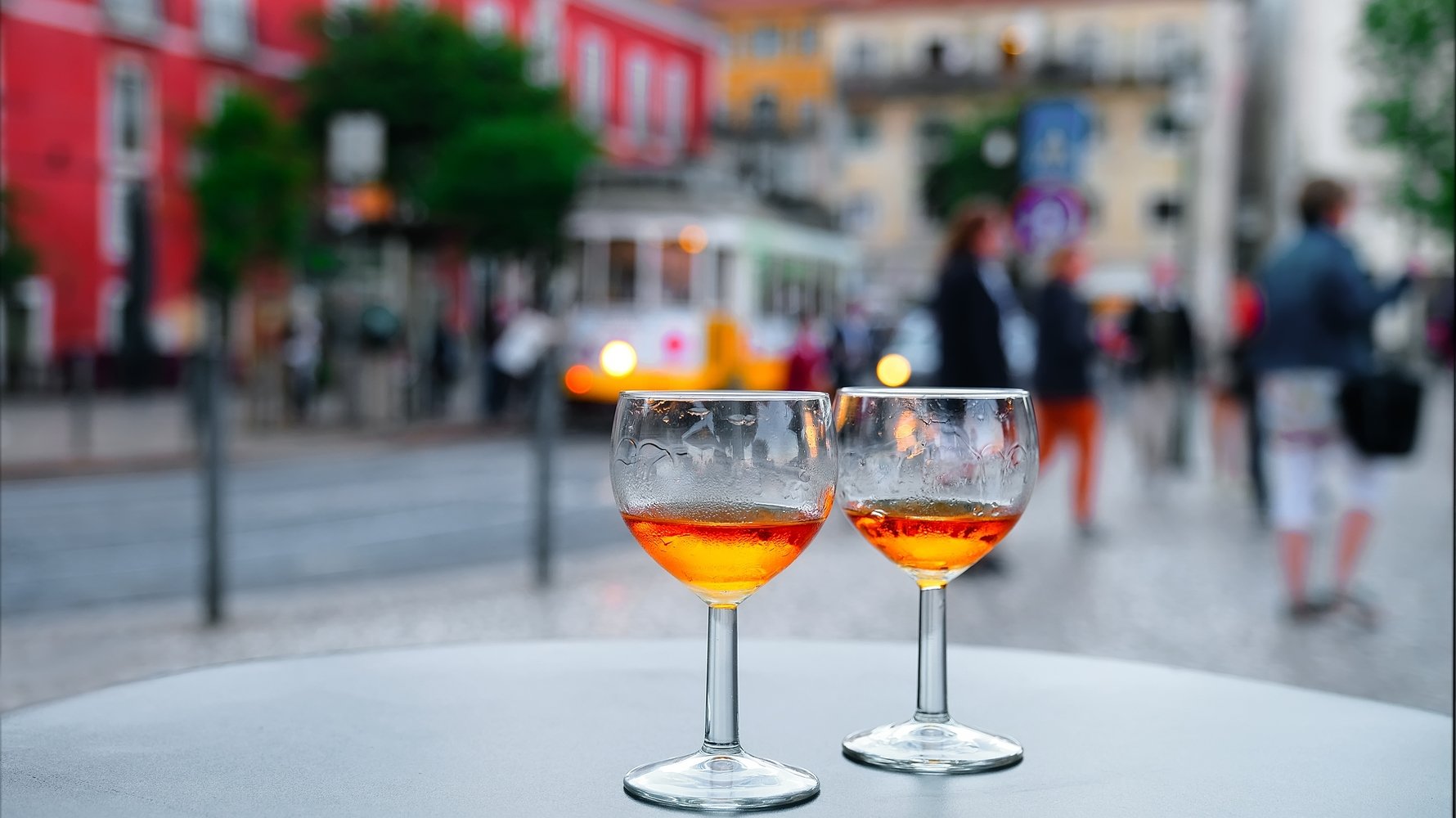 Foxtrot
With a rambling series of rooms, a courtyard, pool tables and kitschy decor, this old-style bar has become a quintessential Lisbon hang-out. To get inside Foxtrot you will have to ring a bell. Then you will be welcomed by a cozy atmosphere, a fireplace and dimly lit rooms and Art Deco style. There's a happy hour on weekdays from 6 p.m. to 9 p.m. with half-priced beer and a special cocktail.
Pavilhão Chinês
What an amazing spot to visit! Pavilhão Chinês is one of the oldest cocktail bars in Lisbon. It is a magnificent place with thousands of artifacts put on display - miniature airplanes on the roof, cabinets filled with old trains and toy soldiers and other cool stuff. You could say that Pavilhão Chinês is some kind of a strange and cool museum, where you can have a drink a daiquiri.
By the Wine
The name says it all - this is the perfect bar for watching a football game and drinking craft beers. Just kidding, of course not. By The Wine is a cosmopolitan and trendy restaurant located at Lisbon's heart which will bewitch every wine-lover. The place belongs to José Maria da Fonseca, one of the oldest wine producers in Portugal, and there's plenty of drinking options (the prices are affordable). By the Wine is a quiet and spacious place, the staff is very polite and great food.
A Ginjinha
Ginjinha or Ginja is sour cherry liqueur often served in tiny plastic cups. A Ginjinha is one of the oldest bars in Lisbon where you try this sweet local drink. It is small and non-pretentious, but cozy and welcoming. However, it is a famous place, which is usually crowded and you have to drink your ginja shot fast to keep the line moving. Before pouring the ginja, the owners will ask you if you want with or without cherries. Be prepared with your answer and try the liqueur with cherries, make your life sweeter.
Fábrica Musa
If you want to try the local craft beer, head down to Fábrica Musa. Musa is among the three breweries that found its home in Marvila, now considered Lisbon's beer district. The place is both a factory and a bar. There you can find the best India and American pale ale in the city. The food is excellent and the staff is great, too. The place is bright and spacious, the music is nice and you can even find some people to play Cards against humanity with.
TOPO
A rooftop bar with spectacular view, great food, tasty cocktails and good music. Located on the top floor of the shopping center at square Martim Moniz, the place was once a retail warehouse of Chinese products. Now it is one of the trendiest bars and restaurants in Lisbon. It is also a perfect place for pictures and instagram stories because everything in it is stylish, bright and beautiful. The restaurant area is surrounded by walls of glass, and also a part of the open air rooftop bar is covered with sheets of transparent plastic.