Lisbon is served by a wide range of transportation, including metro, buses, trams, funiculars, trains, taxis and tuk tuks, as well as free walking tours. Local expert Vania Silva, from Free Tours by Foot Lisbon, explains all of the best ways to get around the capital of Portugal, and to and from Lisbon Airport, as well as some local insider tips to help you navigate the city like a local.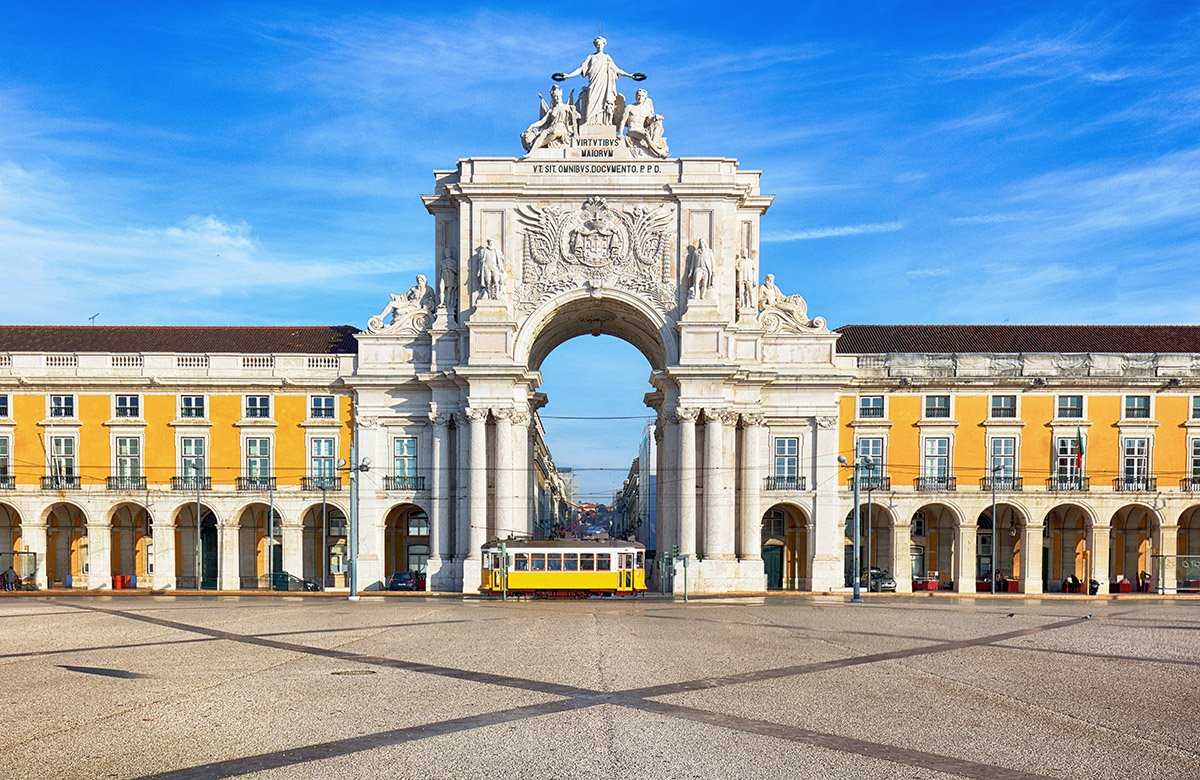 Lisbon Metro
Lisbon Metro, known by the locals as "Metropolitano de Lisboa" is one of the fastest ways to get around Lisbon, covering approximately 43 km of route and serving 55 stations. The metro has a total of four lines identifiable by colour and end-of-line names, which help identify the direction you should be heading to:

• Blue line (Reboleira – Santa Apolónia)
• Yellow line (Odivelas – Rato)
• Green line (Telheiras – Cais do Sodré)
• Red line (Lisbon Airport – São Sebastião)

The red line's first station is conveniently located at the airport and for tourists wanting to visit Alfama, Baixa, and Chiado these locations are relatively close to the blue and green lines, a connection at Alameda (to the green line) or São Sebastião (to the blue line) may be required. These connections are relatively easy, but do be aware that Lisbon's public transport is sometimes known for having a couple of strikes per year.

Under normal conditions, the metro opens at 06:30 and closes at 01:00 everyday, including weekends and public holidays. You may access the network map with all the full stops on the Lisbon Metro's official website.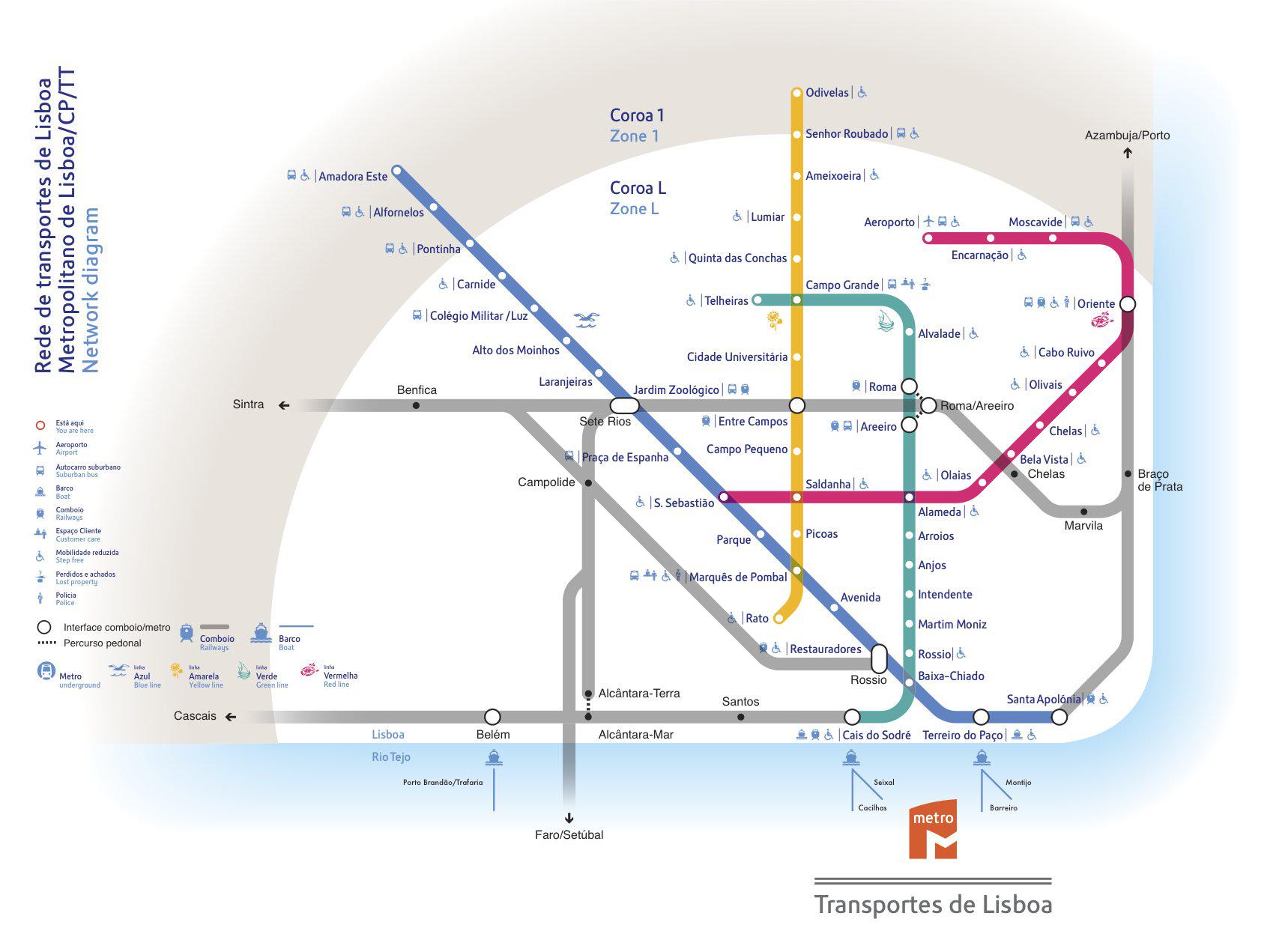 Lisbon Travel Tickets
There are two sorts of tickets to travel on the metro:
1) The Viva Viagem card suitable for non-frequent users (cost €0.50 and can be reloaded unlimitedly during one year after purchase. The card can be purchased and loaded at the metro station on the ticket vending machines and ticket offices);
2) The Lisboa Viva card is perfect for the frequent users of public transport.

The unlimited 24 hour ticket costs €6.40 and will allow travel on cities' buses, trams, funiculars and metro for a 24 hour period. Children under four travel for free.

Reduced mobility Passengers with reduced mobility should check the Metro network map in advance to check that both departure and arrival stations are fully accessible.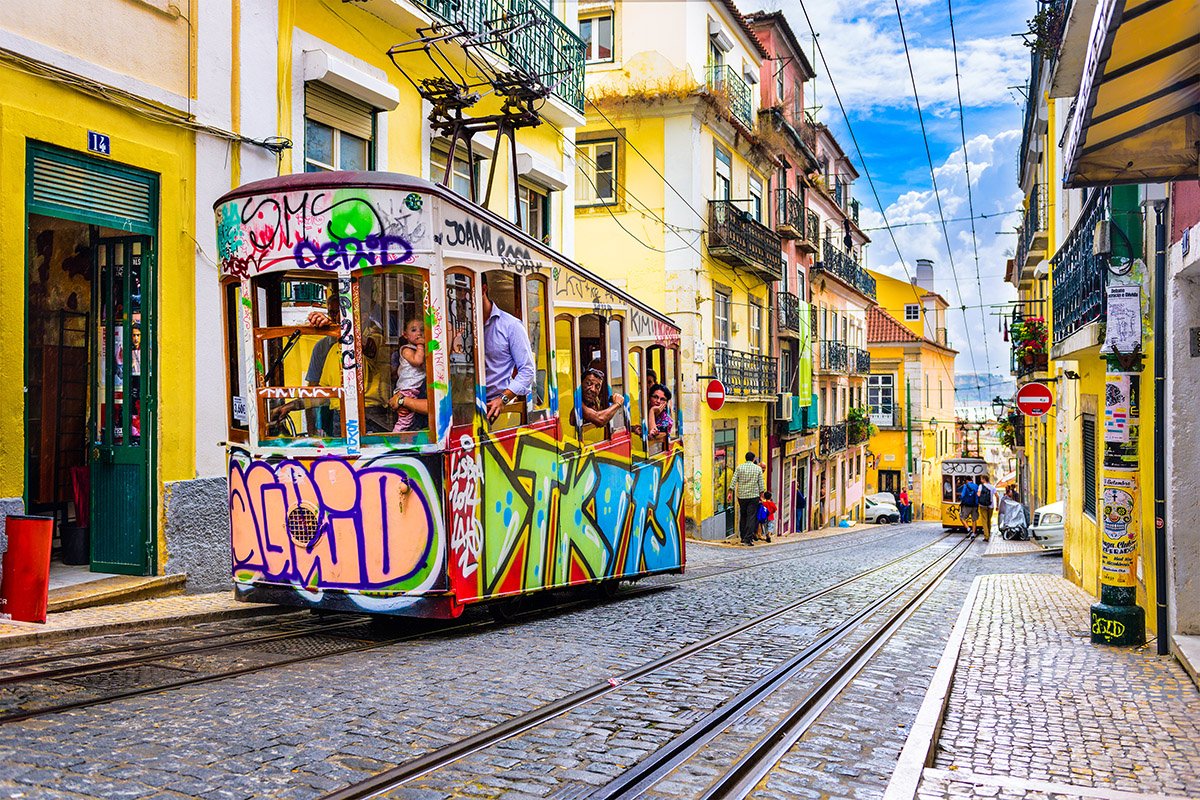 Lisbon Buses, Trams and Funiculars
Buses, trams, and funiculars (including the Santa Justa Elevator) in Lisbon are all operated by Carris. The bus route offers 178 bus lines and bus tickets can be purchased on board for €2.00.

Lisbon offers two types of trams, the historic "Remodelado" tram and the modern Siemens "Articulado" trams. Tram tickets cost €3,00 when purchased on board.

The Remodelado trams are the picture-perfect yellow trams often seen on postcards that rattle and screech through the narrow streets of Lisbon. The most scenic route can be taken on Tram 28E, crossing the Alfama district. The Remodelado trams is often packed and can seat 24 people, with just about the same amount of standing room. When riding the tram, please do be aware of your surroundings and belongings. Lisbon, like any other major city, does have a slight problem with pickpockets, especially in crowded and tourist areas (including the bus, metro, and tram). Tram 28 is notorious for having a pickpocket problem.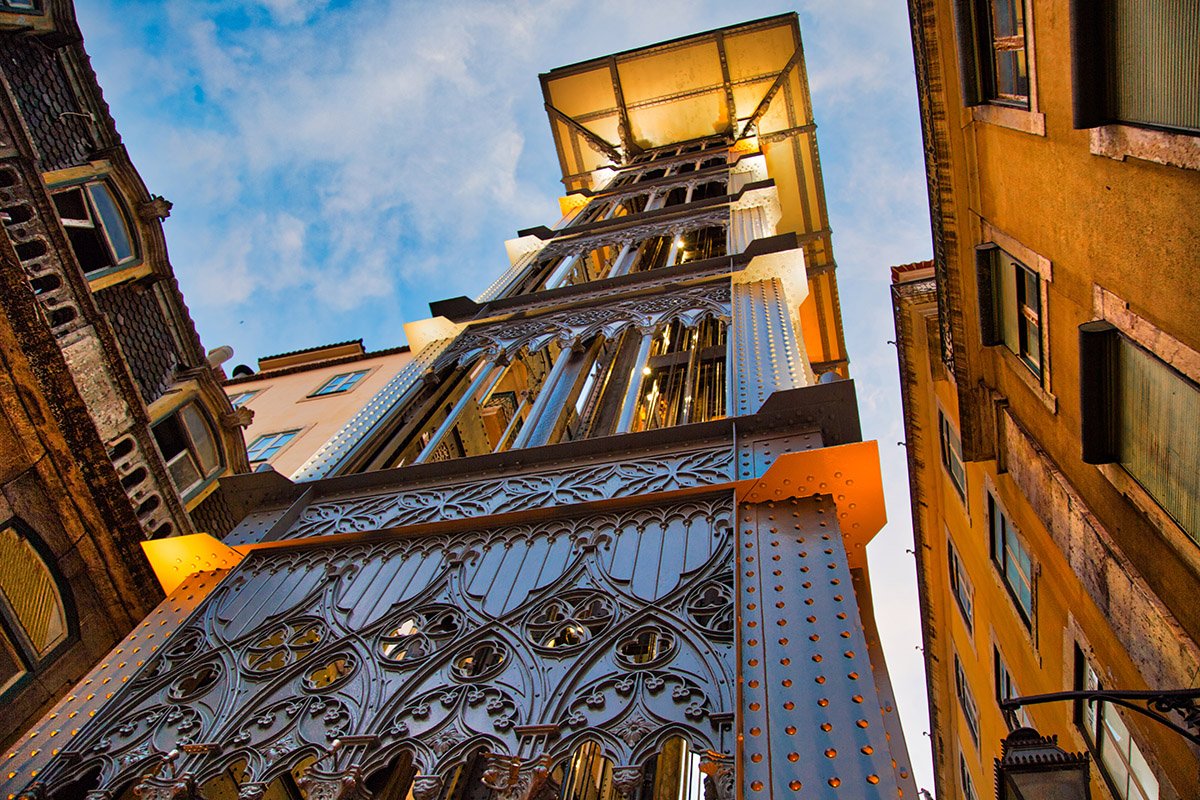 The Articulado trams are much larger and less confined, but only operate along the 15E route, connecting central Lisbon to the Belem district. Belem is a popular tourist district with quite a number of attractions, including the famous Pasteis de Belem, and 15E tram is the best method to travel to Belem.
Lisbon also has three funiculars and an elevator from the 19th Century that still run today. These are located in the hilly parts of the city where the metro doesn't go and is used by tourists and some locals. The price for the Bica, Glória and Lavra funiculars are €3.80 and Santa Justa Elevator is €5.30 (valid for two trips).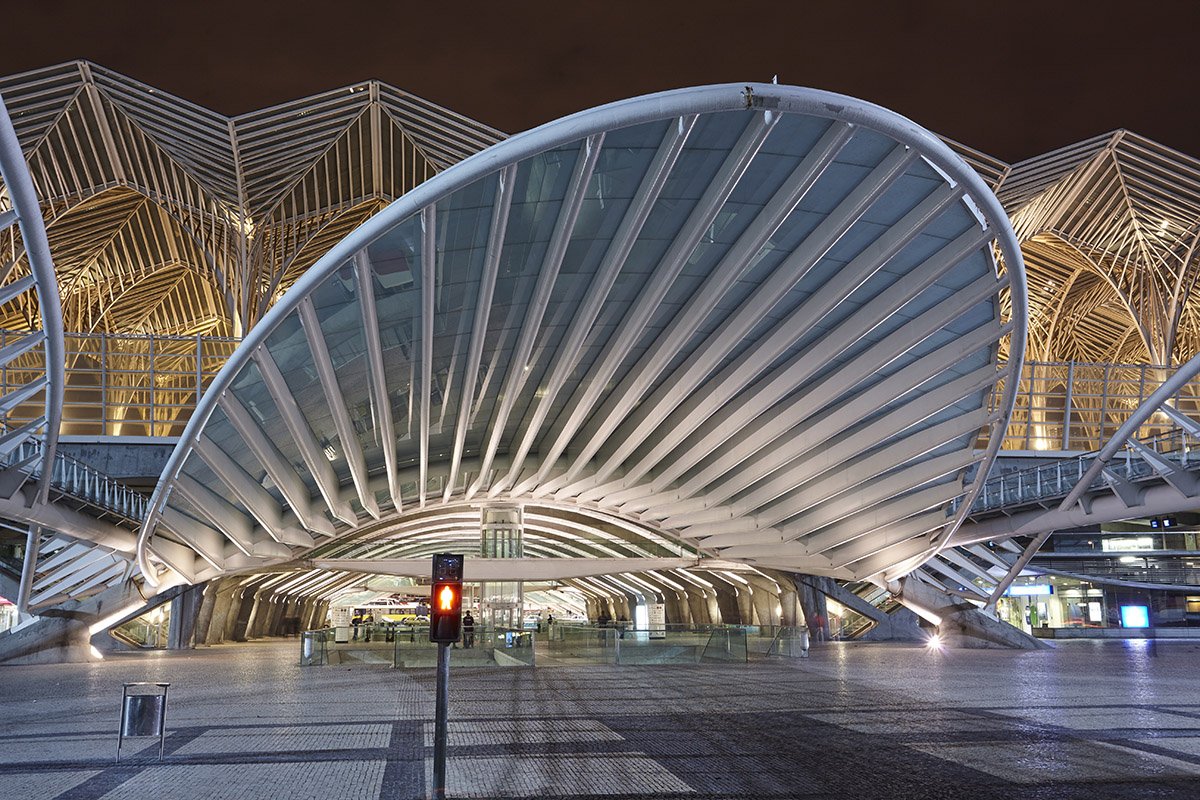 Lisbon Trains
Comboios de Portugal (CP) operates several train stations and offers a network that serves national, regional, suburban and urban areas. The two main lines connecting the district are Linha de Cascais and Linha de Sintra.

Lisbon Train Schedule
•Linha de Cascais: Mon-Friday from 05:30 - 01:30
•Linha de Sintra: Mon-Friday from 05:10 - 01:08

Going from Lisbon to Sintra by train is easy: catch the train at Rossio to Vila de Sintra and only get off at the last station.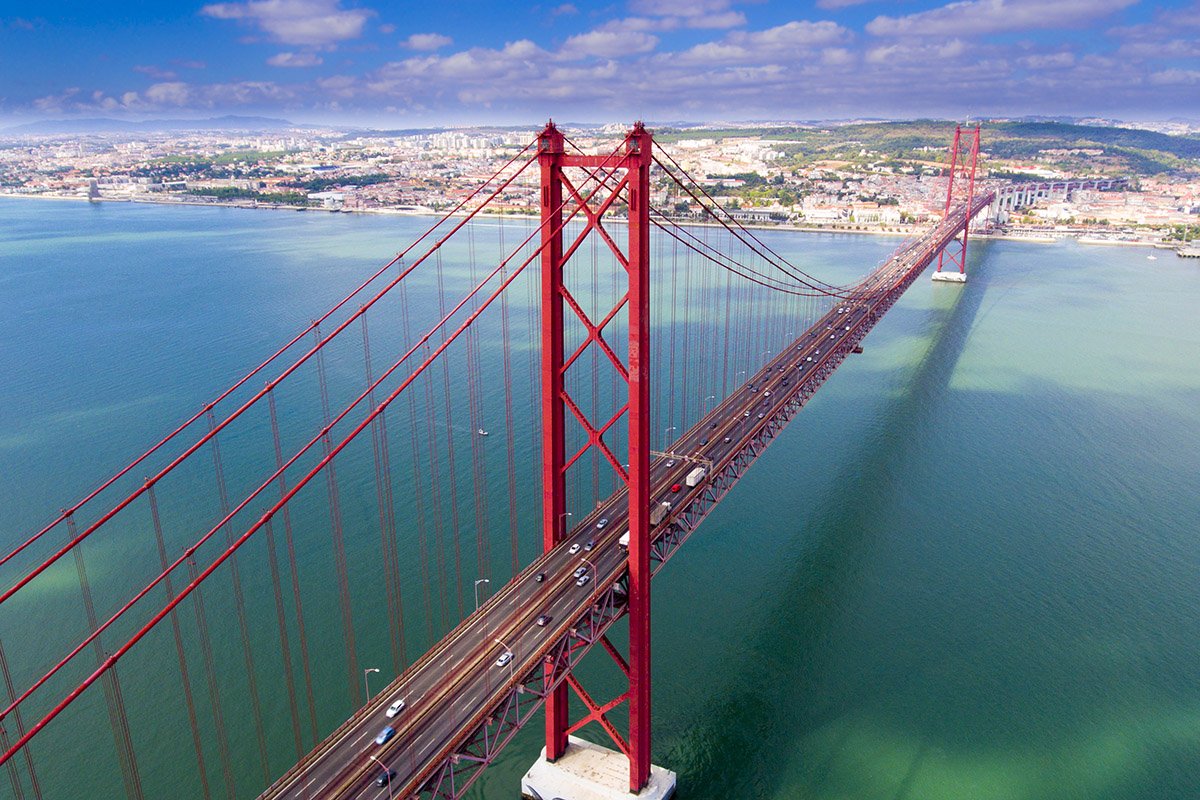 Taxis in Lisbon
Sometimes the best solution to go from point A to point B is just getting a taxi and fortunately in Lisbon, they are surprisingly a good value for travelling around the city. By law, all taxi fares are calculated using a taximeter, so always opt for the taximeter. The set price is usually more expensive than the metered journey. The minimum fare value during the day is €3.25, meaning as soon as you get in a taxi, you will pay that fee. The first increment is €0.10 every 24 seconds (after the first 1,800 meters). During the weekends, holidays and at night (after 20:00), the minimum value is €3.90. The increment fee remains the same (but start after the first 1,400 meters). Interestingly, there are also supplement fees, for example the baggage fee is €1.60 and €0.80 for telephone bookings (if you phoned for your taxi instead of finding one on the street).

If you take a taxi out of the city limits such as Sintra, the rates are significantly more expensive and if there are tolls, they are charged to the passenger.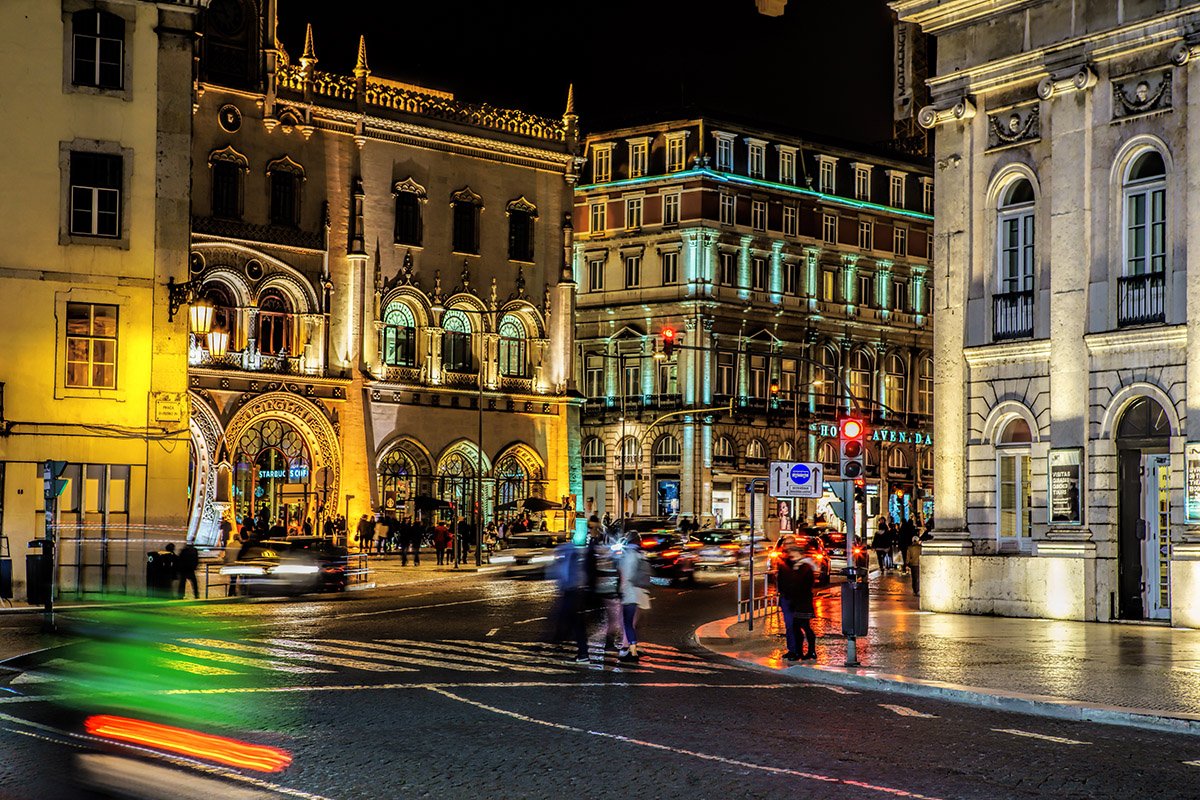 Taxis can be hailed from the street (usually located in the popular tourist areas) or can be called.

A Useful List of Phone Numbers for Lisbon Taxi Companies
Cooptaxis: +351 217 932 756
Teletáxis: +351 218 111 100 or 910 781 010
Radio Táxis Lisboa: +351 218 811 9000

An alternative once banned in Portugal, but now also available is Uber. If you have already installed and used Uber in your country, that app will work fine here. The difference in price is not significant, but Uber is slightly cheaper. However, do be aware that taxi drivers are not very welcoming of Uber drivers and there have been confrontations in the past at airports and other public spaces.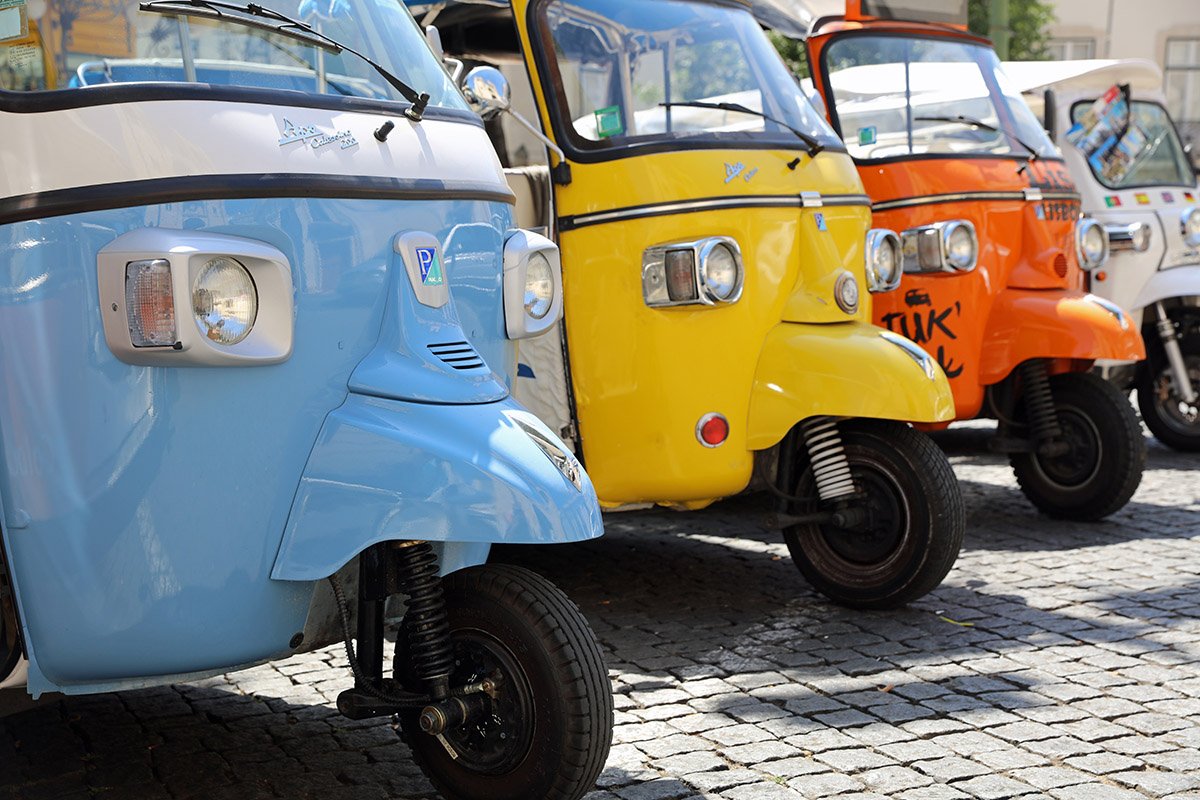 Tuk Tuks
Lisbon's famous Tuk Tuks are literally everywhere in Lisbon. As a popular tourist attraction, Tuk Tuks can be very expensive, charging on average between €45 to €80 for a 2-3 hour ride. I assume the prices can be negotiable, but have also seen prices going up to €110 for two hours. Oh, and I wouldn't be caught dead in one riding on the step cobblestone streets of Lisbon, but that's just me.

Here is a list of a few Tuk Tuk Companies
Tuk Tuk Lisboa: Prices available on their page upon request
Tuk On Me: Prices vary from €65 to €150 (2 hour and 30 minute tour)
Tuk Dreams: Prices start from €45 for 1 hour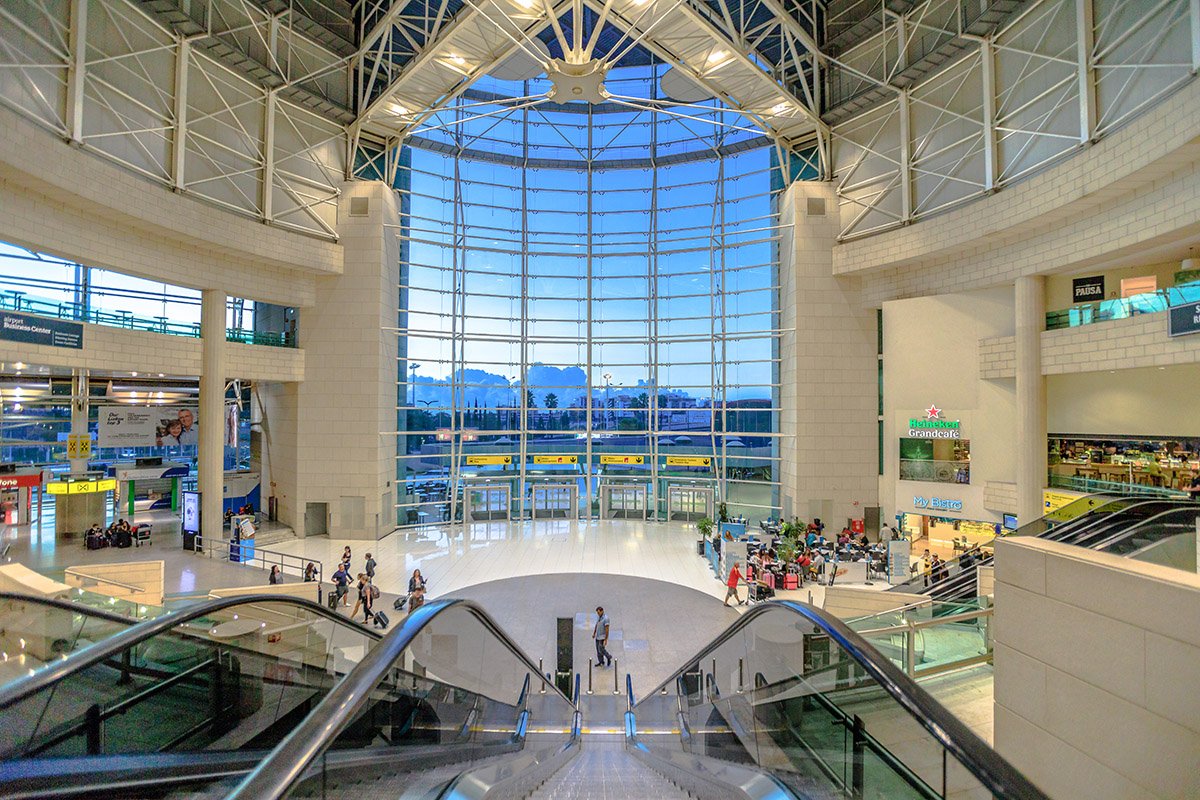 Going from Lisbon airport to the city centre
Lisbon Airport Metro: The cheapest and quickest option
The Lisbon Airport has metro access. The station is the first stop in the red line. Depending on your destination, there are two quick ways of getting to the historic city center:
Airport – Blue Line. Get on the red line and ride all the way to the last station, São Sebastião. Get off and get on the blue line here (going towards Santa Apolónia). The Avenida, Restauradores, Baixa-Chiado and Terreiro do Paço and Santa Apolónia stations are part of the historic city center.

Airport – Green Line. Get on the red line until you reach the Alameda stop. Get on the Green line (going towards Cais do Sodré). The historic city center stations here are Martim Moniz, Rossio, Baixa-Chiado and Cais do Sodré.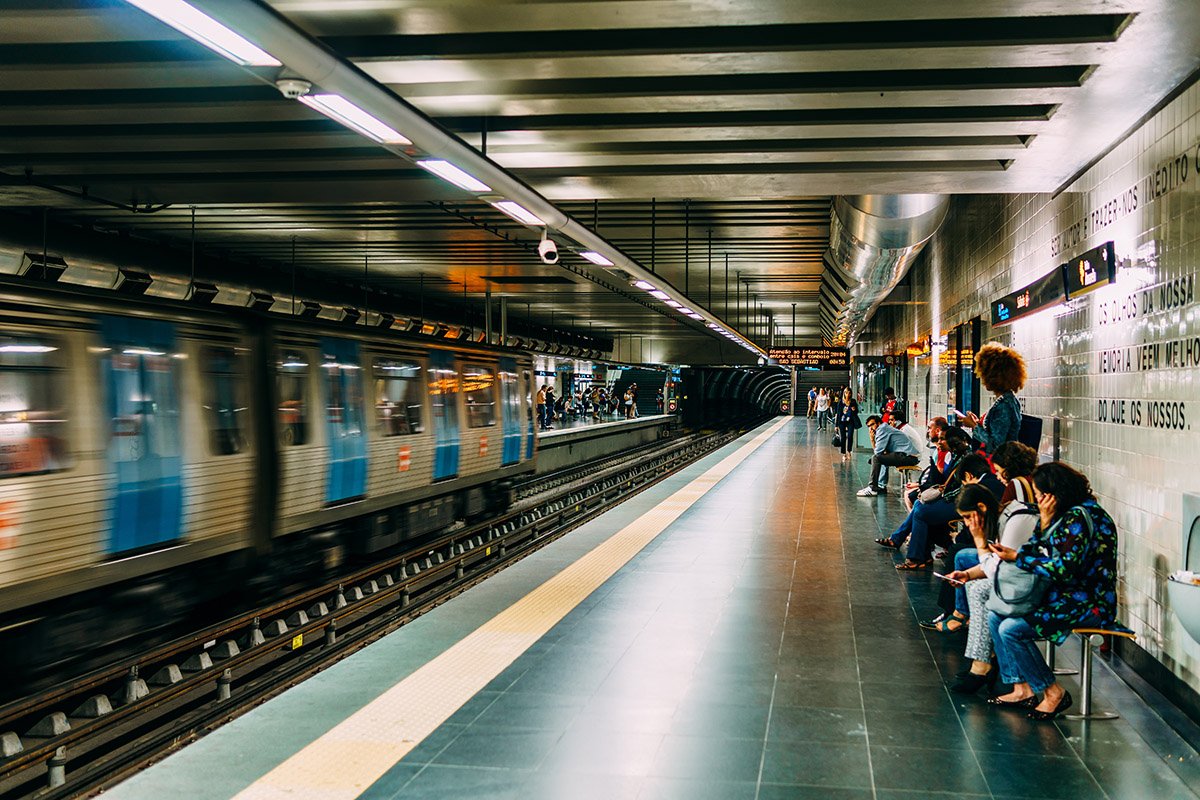 Lisbon Airport Buses: Much longer trip. Avoid during traffic hour
There are a number of buses run by Carris with stops at the airport. The best Carris bus, would be number 744 going to Lisbon's city center. There are other buses that also have stops at the airport and that go near the city center (for example, bus 708), however, these are much more complicated for non-locals and not a good recommendation. Since they are not a specific tourist bus, the trip can last well over forty minutes, depending on traffic.

If you opt for a bus, consider the aerobus costing 3.50€ and functions daily with two routes as follows:

Route 1 – "City Center": Airport – Lisbon's City Center and vice-versa. 
Schedule: 07:30 – 23:00, runs every 40 minutes. After 20:00, runs every hour.

Route 2 – "Financial Center": Aeroporto – Financial Center (Praça de Espanha).  
Schedule: 08:00 – 23:30, runs every 40 minutes. After 20:30, runs every hour.

Tickets for the Aerobus can be purchased at the Airport, Praça do Comércio, Praça da Figueira, the Santa Justa lift, and other official agencies. You can also purchase your ticket on board. 

Taxi: Quick (depending on traffic), but a more expensive option
Depending on time of day, a taxi ride between the airport and Rossio Square for example can cost anywhere between €8-15. But beware, as taxi drivers do sometimes like to inflate their prices. If you don't see the taximeter or don't feel comfortable with a particular taxi driver, walk away and pick another taxi.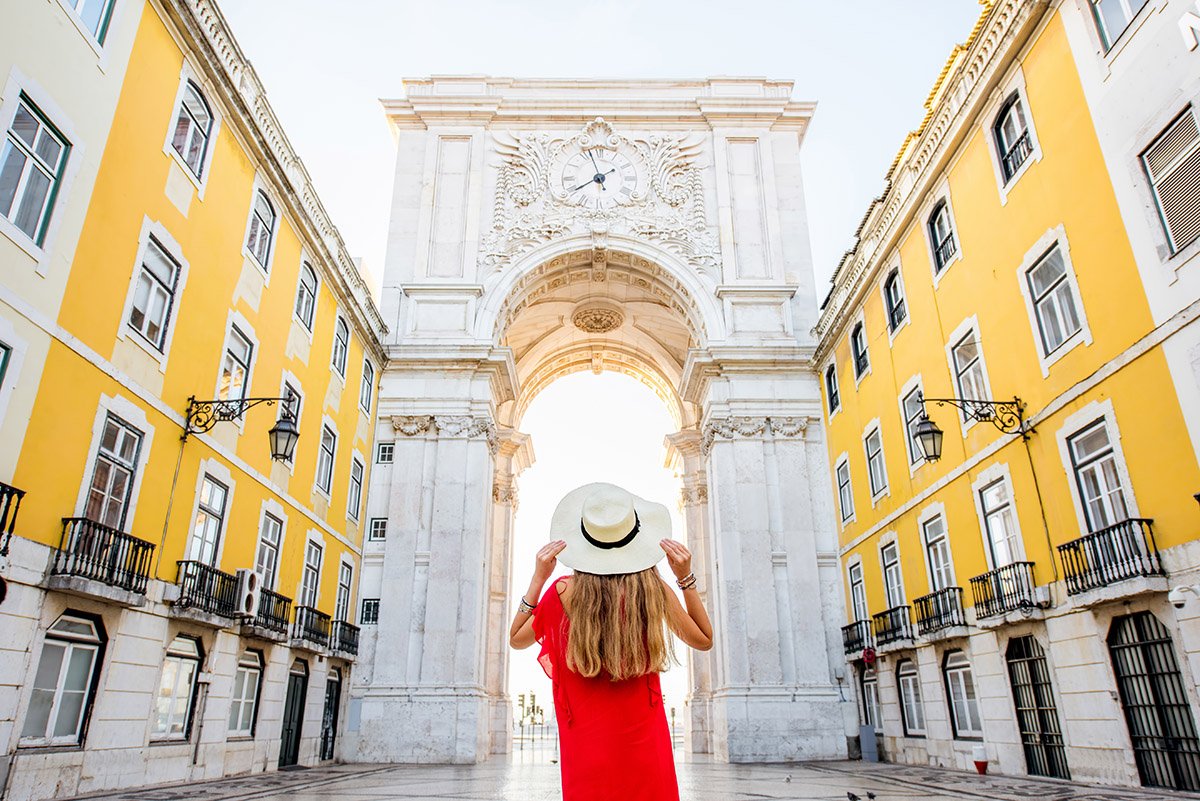 Lisbon Walking Tours
One of the best ways to discover Lisbon and have an authentic experience of the city is to explore on foot. Some streets are very narrow and do not allow traffic. If you don't want to explore on your own and prefer to have a local guide, there are a number of free walking tours that cover some of Lisbon's top attractions, including Baixa (the city center/downtown), Bairro Alto, Chiado, Alfama, Mouraria, Belém, and much more, and give you the perfect opportunity to photograph some of the most beautiful and picturesque scenery.