Portuguese cuisine relies heavily on fresh ingredients such as seafood, pork and vegetables.The influence of Portugal's former colonial possessions is also notable, especially in the wide variety of spices used. The roots of this colourful cuisine lie in the native peasant cookery and ingredients obtained through trade routes established many centuries ago. Bread, rice, spices, pastries, sausages, and seafood - especially cod - remain the staples of many Portuguese meals.
Grilled sardine
Do you smell the fish? Of course, you do! Portuguese cuisine for its seafood. Sardines are the Lisbon's spirit - sealed and canned. You just cannot miss eating grilled or a canned one at least once while you're in the Portuguese capitalSardines used to be preserved in brine for sale in rural areas. Later, sardine canneries developed all along the Portuguese coast. They are mostly consumed grilled with lemon and garlic, or cured in salt and olive oil.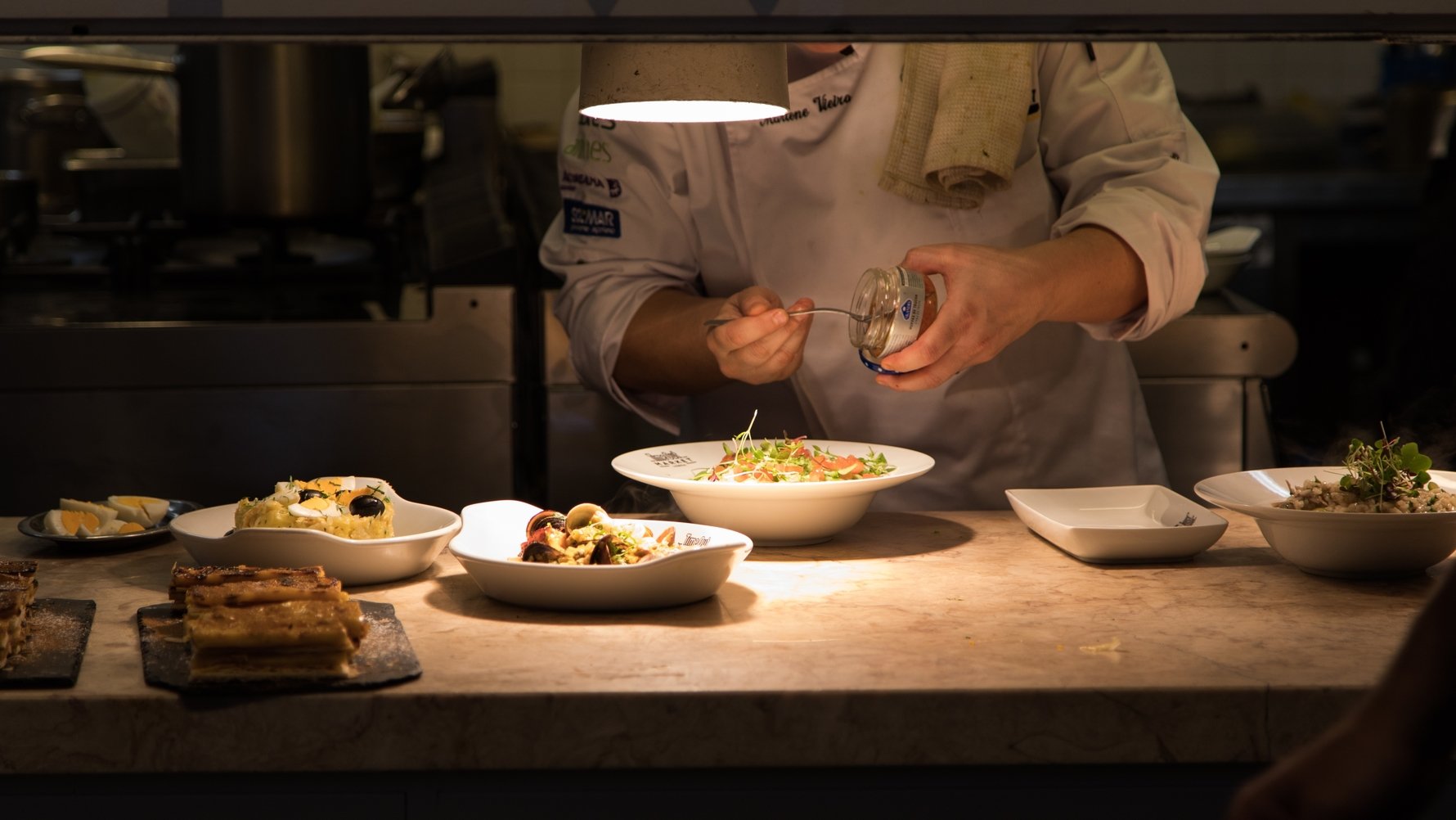 Cozido à portuguesa
Cozido à portuguesa or Portuguese boiled dinner is a type of cozido, traditional Portuguese stew. Numerous regional variations exist throughout Portugal, and the dish is considered part of the Portuguese heritage, as well as one of the national dishes of Portugal. It is a rich stew that usually includes shin of beef, pork, Portuguese smoked (or blood) sausages served with cabbage, carrots, turnips, rice, potatoes, and collard greens.  
Açorda
Açorda is a dish made with day-old bread and poached eggs served in a herbed broth. It is considered to be a typical peasant food because it is very cheap and simple. It is mostly known in the Alentejo region and nationwide too. There are many types of açorda, like those made with shrimp or codfish.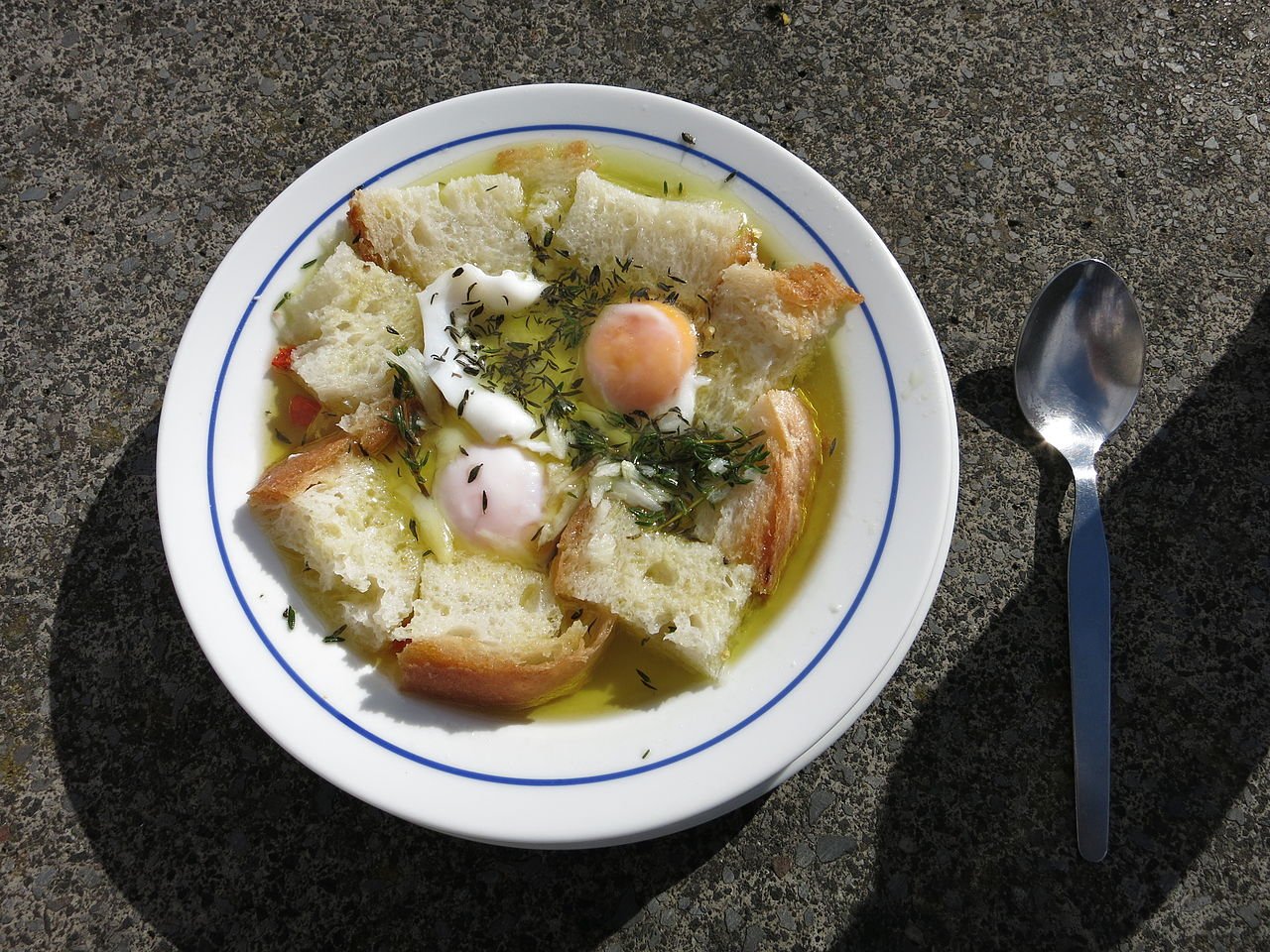 Peixinhos da Horta
To all the vegetarians - this is a dish for you! Although meat dominates much of Portuguese cuisine, a few popular recipes are perfect for vegetarians. One is peixinhos da horta, breaded green beans fried to a golden crisp. Peixinhos da horta translates as 'little fishes from the garden' because of the vegetables' resemblance to small, colourful fish, are eaten as a starter or snack with a drizzle of lemon juice on top.
Bacalhau
Bacalhau is a staple in Portuguese cuisine with what's believed to be nearly 1,000 ways to serve it. Codfish, or bacalhau in Portuguese, is more than simply a traditional dish; it is a national obsession. It is the main dish served during the holidays, especially Christmas Eve and Easter, and some families prepare multiple recipes with this main ingredient. There are many recipes and versions of this classic, but bacalhau à brás is one of the best; a combination of onions, chips, olives, parsley, egg and, of course, cod.