Brama Grodzka (ENG: Fortress Gate) was used to guard the passage in the city's defensive walls. It was also a link between the Christian and the Jewish city, which is why it was often called the "Jewish Gate".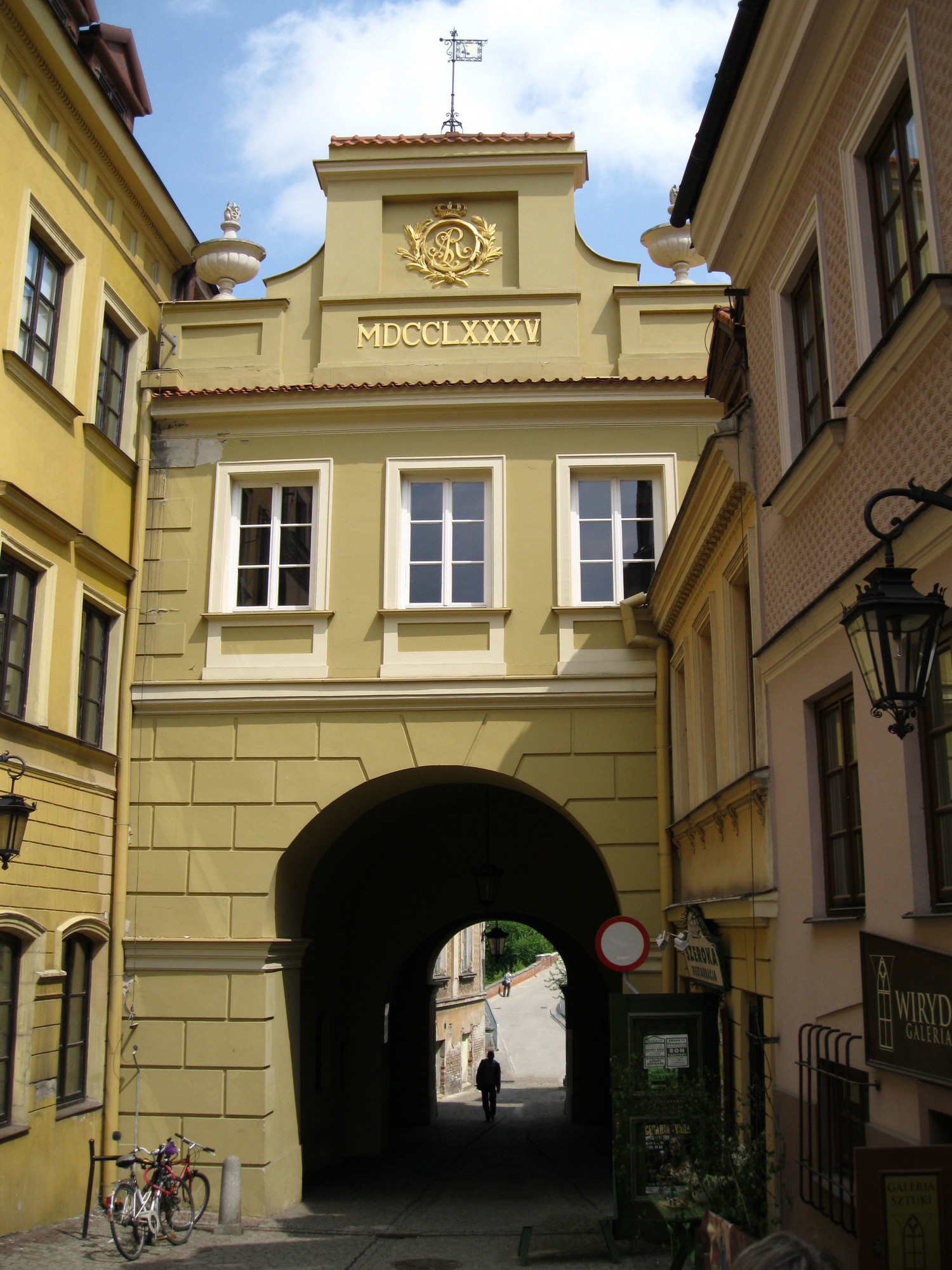 Originally, it had the form of a quadrilateral with a cupola, with a foregate later added (as it was with Kraków Gate). At the end of the 18th century, at the behest of the Good Order Commission (Boni Ordinis), it was rebuilt in the classical style and stripped of any defensive features. This is evidenced by the date MDCCLXXXV and the SAR monogram (Stanislaus Augustus Rex - Stanisław August Król), placed on the gate from the Old Town side.

After 1944, the Gate was used by the Secondary School of Fine Arts, then by the Lublin Theater Studio.

Since 1992, it's been the premises of the Grodzka Gate - NN Theater Center, inside of which  a model of the Jewish district in Podzamcze (now where the nearby ground-level park and car parking area is located), showing its appearance before World War II.

Aside street performances and buskers, nearby are several boutique shops and galleries, including Q-Fer and Wirydarz.