Lublin is well-connected in terms of public transport, with 70 electric buses, 150 trolleybuses and 3 night service lines span across the metropolitan area. It's suitable for all walks of life, even for the disabled and elderly individuals, who can use the special door button to lower the floor for entry and exit! A standard single trip costs 4.20zł (reduced price is 2.10zł) and there are numerous ticketing options available on the city's public transport system - Lubika - which is available in the form of ticketing machines near bus stations, on the bus, as well as in the form of an app that you can download for iOS and Android.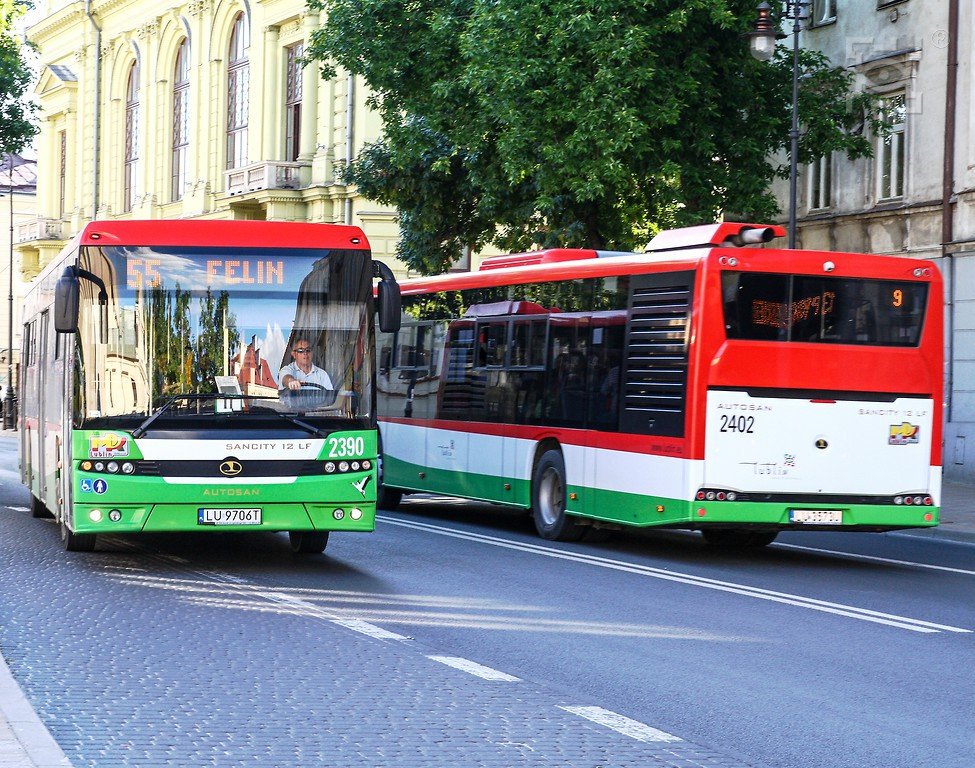 At the end of 2018, the carsharing system, PANEK, began to operate in Lublin (the second city after Warsaw) with a fleet of 100 hybrid vehicles. In 2019, Volt and blinkee.city broadened their offering by introducing powered seated scooters. 
Bolt and Uber also offers rideshare services among other numerous traditional taxi companies. Due to the city's relatively limited size and density of population, an end-to-end travel in Lublin costs no more than 6-7 Euro (Bolt) and up to 10 Euro (traditional taxi).
Lubelski Rower Miejski is the city's tap-and-go bike system, with around 1000 bicycles located in almost 100 stations in Lublin and Świdnik from April till the end of November city bikes. To get started, scan the QR code on the bike station terminal and get started with the free app. The first 20 minutes are always free of charge. After that, the first hour costs 1zł; Second - 3zł; Third and onwards - 4zł.