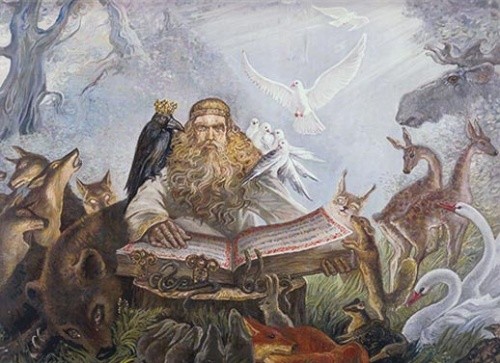 Russians love their heroes. Here we give you the lowdown on the most celebrated heroes from Russian folklore. Whether they're looking to name a new restaurant or just a bliny (pancake) such as the Ilya Muromets bliny sold at Teremok stalls throughout the country, in today's Russia these markers of Russian's folklore can be found almost everywhere. Even 1 January is a Russian day of remembrance for Ilya Muromets who remains the only hero of Russia's epic poems to have been canonised by the Russian Orthodox Church.


Just as with European folklore traditions, Russian tales feature traditional heroes whose kindness, bravery and loyalty are rewarded. In Russian folklore you'll also find some dark and complex characters like Baba Yaga living her house on chicken legs and her male counterpart, Koshchey the Deathless, an immortal shapeshifter and habitual wife-stealer. Here is Russia In Your Pocket's list of the main heroes and villains of Russian folklore.
The Three Bogatirs
The Russian painter Viktor Vasnetsov immortalised a hefty looking Ilya Muromets and his companions Alyosha Popovich and Dobrinya Nikitich in his painting the Bogatirs, completed after nineteen years of work in 1898. Regarded as the greatest of Russia's bogatirs (warriors or knights), Ilya Muromets is the massive central warrior sitting atop his steed, poised to protect Russia from imminent danger.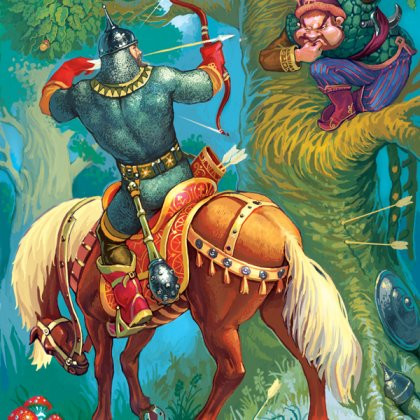 Ilya is famed for his almighty strength.He uses it to single-handedly (depending on which tale you read); defend the city of Chernigov from Tatar invasion, fell entire forests and kill off the monster, Solovey Razboyinik (Nightingale the Robber). Solovey, according to the tale by Russian folklorist Alexander Afanasiev, could murder people by deafening them with the sound off his whistle. Even today Russians still aren't fans of whistling, if you compare this with the widely held superstition that whistling inside your house makes your money fly away.