The New Wing of Gogol's House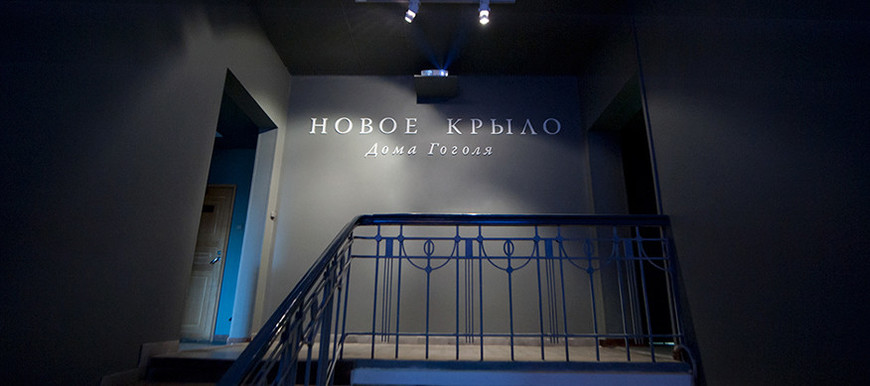 In 2014 The Gogol House opened "The New Wing" — a venue where contemporary exhibitions, researching the legacy of Gogol, take place. With this addition The Gogol House became a place which combines a traditional museum and a space for contemporary art. The director of the Gogol House Museum, Vera Vikulova, hopes that "The New Wing" will become a platform for "a new direction of work, exploring new boundaries", by means of which they will be able to "build a bridge with the future generation".
Amenities
Credit Cards
Air-conditioning
Wi-fi
Metro
Arbatskaya
Open
Open 12:00 - 20:00, Closed Mon, Tue.
Price/Additional Info
Admission 100 - 250Rbl.
Depends on exhibition.