Sep 16 - Oct 3 2023
The world's biggest party will celebrate its 188th year in September aided by over 6 million visitors downing 6 million litres of beer. It will probably come as a surprise then that Oktoberfest's origins are actually sanctimonious.
In 1810 Crown Prince Ludwig celebrated his wedding to Princess Theresa von Sachsen-Hildburghausen (try saying that at the end of the day) at Theresienwiese. Today, Theresa's Meadow is cemented over and provides space for Oktoberfest's 14 beer tents and amusement park; however, it didn't develop into a beer festival until 1896.
The festival originally included horseracing (now its own agricultural sideshow) but horses still play a major role for opening day. All the Munich breweries parade through the Theresienwiese with fully decorated carriages drawn by elegant Clydesdale horses. O'zapft occurs when the first keg is ceremoniously tapped by Munich's Burgermeister (mayor), Dieter Reiter, who then tests the quality of the brew, which, it goes without saying, is of Munich's usual superlative quality. And so the drinking begins.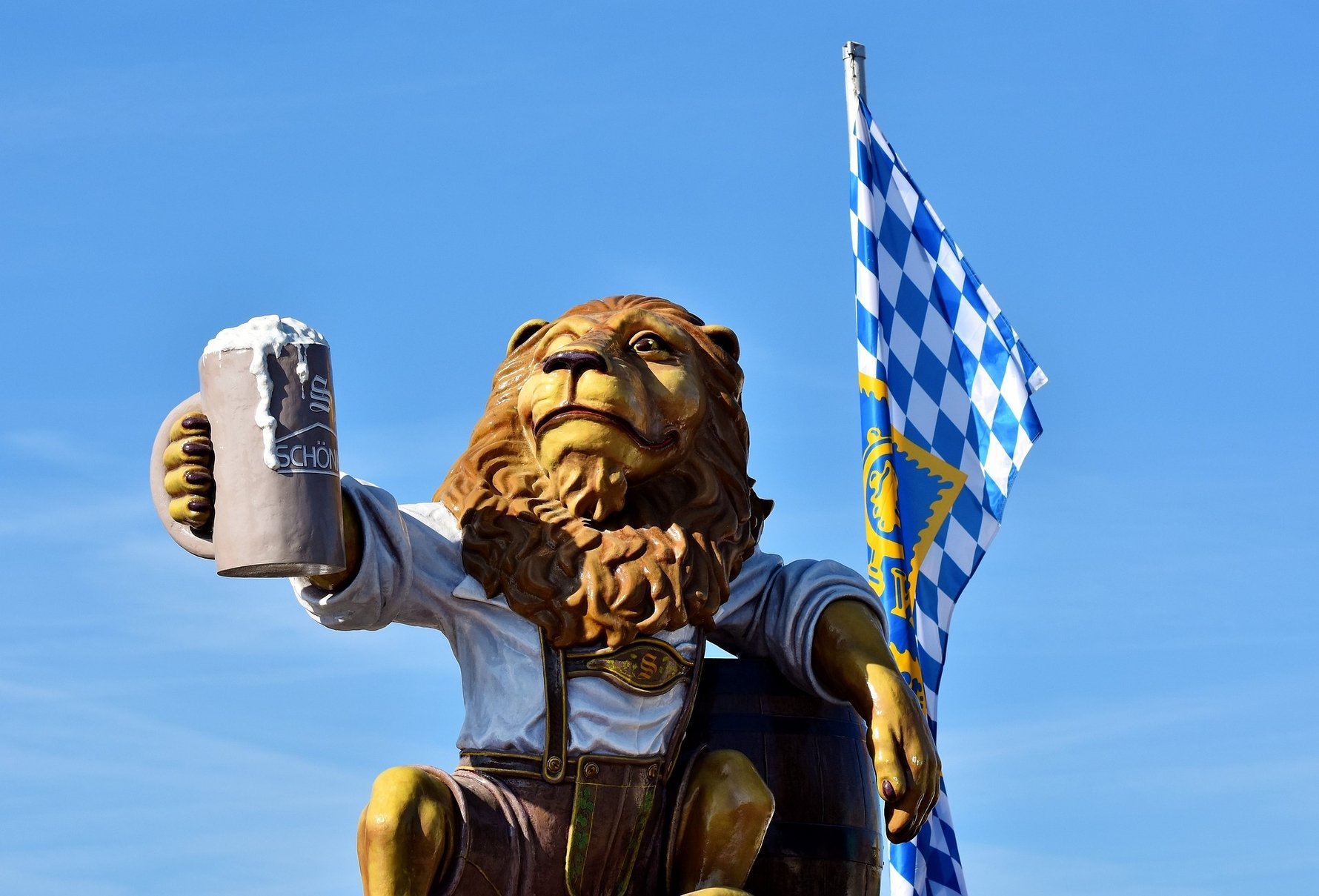 Oktoberfest or Wies'n as the locals call it, is as much a family festival as a drinking orgy. The families focus mainly on the amusement park area where there are rides and treats galore to entertain the kids of whatever age in the family although we don't suggest the rides after a few litres, it could get messy. Family Days are twice this year, on Sep 19 and 26  from 12:00 - 19:00 when rides, shows, and goodies are discounted. There is an extra family area (Familienplatzl) at the Wiesn-Straße 3 open every day

To make your Wies'n visit more enjoyable we've compiled Your Insider's Pocket guide on how to survive Oktoberfest.

Do come early on weekends and on Oct 3rd (German Reunification holiday). All tents fill by noon and doors are barred.

Don't wear posh frocks because you will be spilled on (or worse) and the seats are pretty mucky.

Don't wear sandals or stilettos, the floor can be downright gushy at times and you definitely don't want your feet to get into contact with the floors of the restrooms and the sticky tabletops.

Don't be self-conscious or worry about how you look. Most people with think you're gorgeous anyway (especially when wearing beer goggles).

Don't bring anything that isn't essential and that you can't afford to lose like, mobile phones, credit cards, etc. (Last year some 60,000 mobile phones were reported missing at the Oktoberfest).

Do keep your money tucked away in your pocket; you don't want to have to worry about accessories while dancing on tables.

Don't expect to leave sober. If you're planning on having more than one, you most likely will be drunk. Oktoberfest beer is served by the litre Maß and it has a higher alcohol content than regular beer (up to 7%).

Don't try to meet your friends in beer tents, there are up to 6,000 seats in each one so you won't find them and no one will hear a phone. Meet them and then hit the tents.

Do take public transportation whenever possible. Parking is non-existent, plus after one Maß beer you won't be able to legally drive anyway. Getting a taxi at closing time is a fight to the death.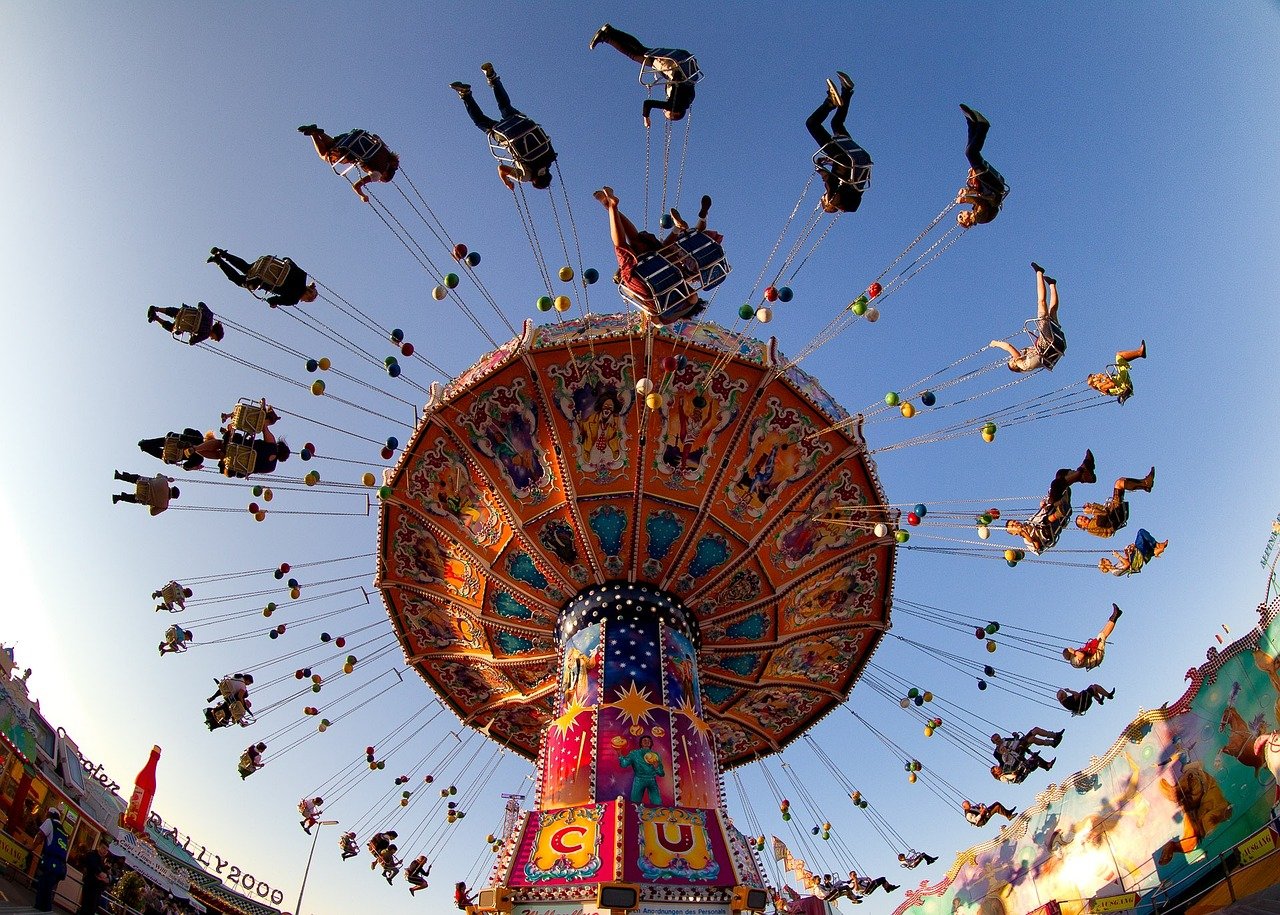 FAQs
Which tent is the tent for me?
There are 14 tents, each with their own unique atmosphere. Are you the partying crazy type? Then the Hofbräuhaus Festhalle is the place for you; drunken Aussie and American hordes usually dominate here. In past years they've been known to collect bras straight off unwitting girls. Yes, it's all pretty raucous and rowdy and it only gets worse: the second weekend brings the dreaded 'Italian Invasion'. Lots of school kids rock up for their holidays and they can't hold their liquor. If you like to party with relatively young people and hear cool tunes (without getting your bra ripped off), both the Hackerbräu and the Armbrust-Schützen tents are for you. Other fun tents are Löwenbräu (you'll recognize it by its huge löwen (lion) out front), Paulanerbräu and Pschorrbräu.

How much is a Maß beer?
This year the price is between €12,60 and €14,90.

If liquid lunch doesn't suffice, what do I do?
All the beer tents serve food and there are outdoor stands available.
Unlike some festivals there is plenty of good quality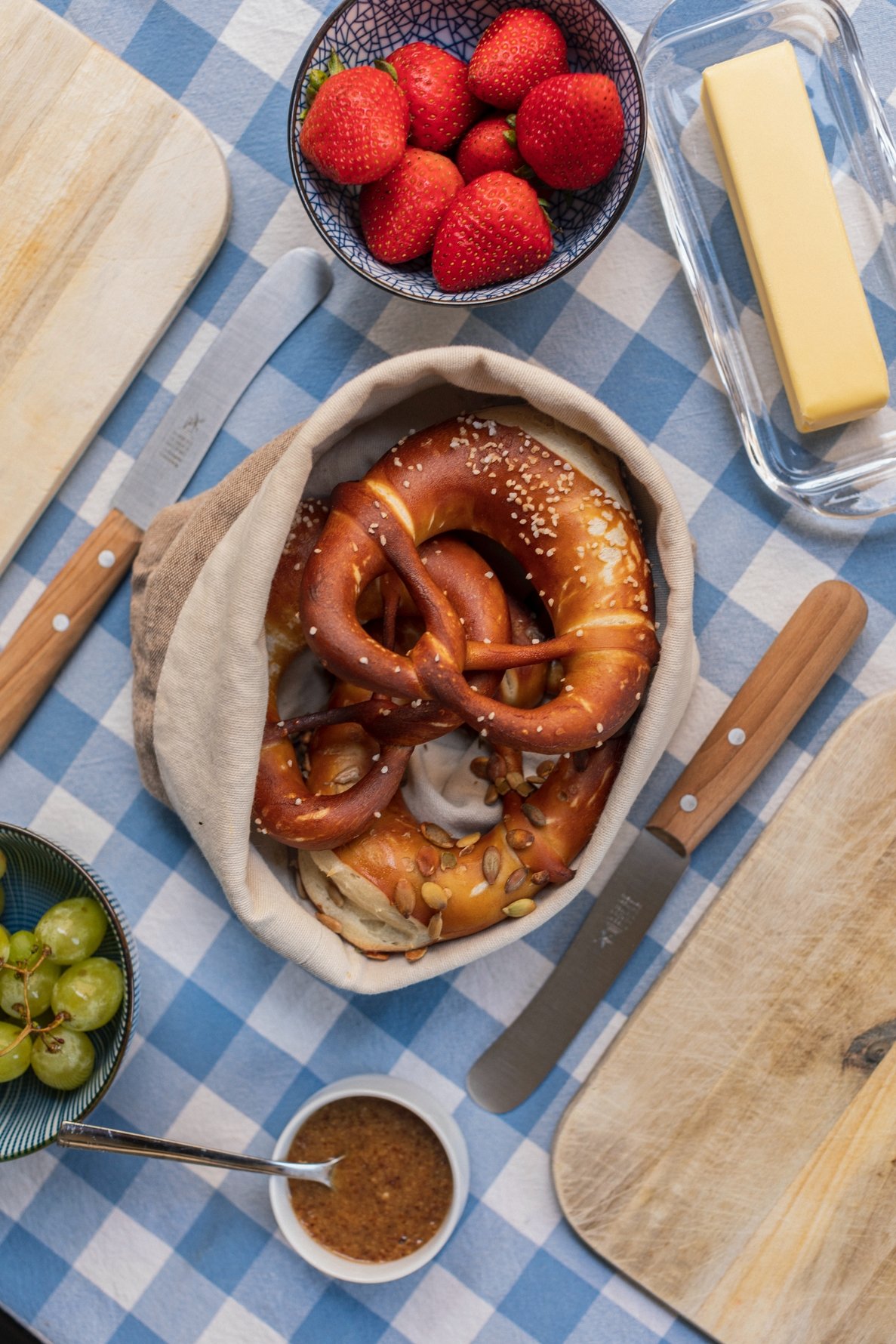 healthy food and it's all fresh. Some Bavarian specialties are: Halb Hendl (roast half chicken), Ochsen (roast ox), Hax'n (roast pork knuckle), Steckerlfisch (grilled fish on a stick), Obatza (mixed cheese dip best eaten with a warm Brez'n [pretzel]). The Ochsenbraterei tent has very good food and you can't miss it; look for the mechanical woman slowly turning a huge ox on a spit. The Fischer-Vroni tent specializes in fish; follow your nose. Fast food items include: bratwurst, herring sandwiches, schnitzel sandwiches, etc. Bavarian special sweets include: roasted & sugared nuts of all types but especially almonds, fruit skewers covered in white or dark chocolate, nougat and coconut bars and the most famous, Lebküchen (gingerbread cookies made into the shape of a heart with 'I love you' or some other cheesy message written in frosting.

What if I don't actually like beer?
Why are you in Munich? No, it's no problem. The Nymphenburg Wine and Sekt (sparkling wine) tent is the place for you and it's open later than beer tents. The atmosphere here is comparatively civilized and stuffy with no table dancing. The really schicki-micki (hoity-toity) tent is Käfer's Wiesn-schänke where VIPs and wannabes hang out. The décor is tasteful, the atmosphere is cosy, the food is gourmet and it too is open late. Soft drink choices include Spezi (cola mixed with fanta), Apfelschörle (apple with soda) and Tafelwasser (carbonated water). What is the toilet situation? There are toilets available in every corner of the festival grounds and they are well marked. They're free but tips are appreciated, especially after you've broken the seal and visited a few too many times. €0.20 should suffice.

Where should I go if I want some action?
The tent with the highest hot body rating is the Hippodrom. It's the big red thing that looks like a circus tent. In addition to beer, they have a champagne bar, which is flirt central. How traditionally Bavarian has Oktoberfest remained? Head to the Augustinerbräu and Schottenhamel tents to experience traditional music, atmosphere and clothing. Traditional Bavarian clothing for men is Lederhosen (leather pants with suspenders) worn with big wool socks and leather shoes, a felt hat adorned with either a feather or goat's whiskers. Women wear a Dirndl, a very low-cut dress that acts as a push-up bra, with a frilly blouse and several layers of petticoats and a decorative apron. Traditional clothes are very expensive, but if you have your heart set on looking the part, there are second-hand shops in the Marienplatz area where you can find something affordable.

What are the opening times?
Daily 10:00 - 23:30. Sat, Sun (& Oct 3) 09:00 - 23:30. Last call at 22:30.
The Käfers Wiesn-Schänke are open until 01:00, last call at 24:30 and Kufflers WineTent are open until 24.30. Stands and rides 10:00 - 23:30. Sat, Sun (& Oct 3) 09:00 - 23:30.

Where do I go out afterwards?
After hours clubs and bars can be found in Munich's Kultfabrik and Leopoldstraße in Schwabing (see page 23).

Getting there
U4/U5 to Theresienwiese or U3/U6 Goetheplatz or Poccistraße to the SE side of the festival. Bus N°62/66 to Schwanthalerhöhe to the NW side of the festival.
See what you're in for at www.oktoberfest.de & www.muenchen-tourist.de