Icelandic wool sweater
Wool sweaters are unjustly presumed to be a rather boring gift, but Icelandic wool sweaters are a different piece of cake. Sheep breeding is kind of a national thing for Icelanders, and therefore they create some first-quality wool products. Their softness, warmness, and unique circular yoke pattern make it distinguishable both in matters of comfort and appearance, so quit hesitating and make wool sweaters great again.
Other Icelandic wool souvenirs
Speaking of Icelandic wool, sweaters are just the tip of the iceberg. You can spice things up by buying different wool fashion items, jewelry, and clothing, as well as various wool souvenirs. Wool puffins are said to be the best, followed by wool blankets and wool statement necklaces. At the end of the day, you can just buy a bag of yarn and decide what to do with it later.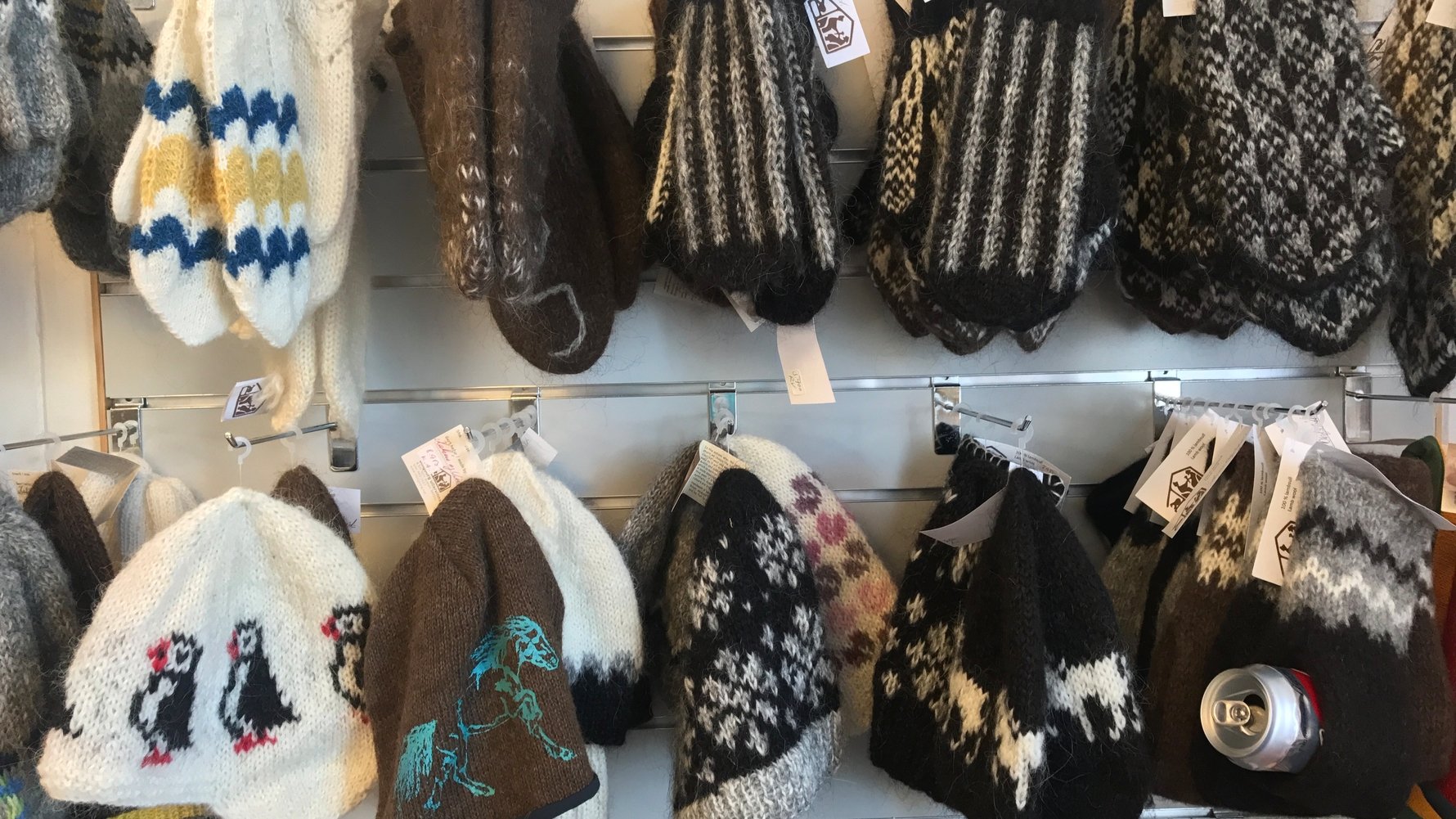 Icelandic salt
Let's face it - nobody needs another ceramic mug with a different print on it. When deciding to buy something truly unique and thoroughly Icelandic, consider literally bringing the piece of the land itself. There are numerous kinds of Icelandic salt on the market, yet Icelandic sea salt and Icelandic lava salt are the unique ones that can serve as a state-of-the-art souvenir.
Nature condoms
Now that you have a bag of yarn and a jar of lava salt, you can only level up by acquiring a set of Icelandic Nature condoms. Before you picture a condom made of lambskin or something, let us explain - those are regular condoms, branded with a bunch of phallic natural landscapes from around the country. An authentic "Icelandic eruption" indeed.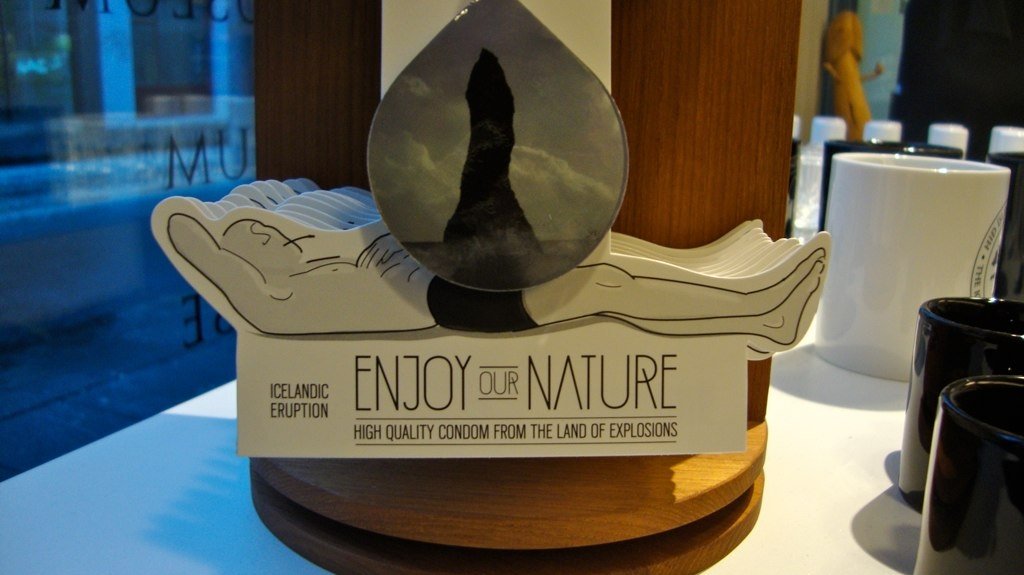 Icelandic Music
There are many record shops in Reykjavik and around the country, where you can buy a number of local, genuine, and very special musical gifts to treat yourself and the ones around you. After inevitably adding Björk and Of Monsters and Men to your shopping cart, try also looking for some lesser-known gems such as Glowie, Samaris, Ellý Vilhjálms, and Amabadama.