Health tourism in Croatia has a history dating back to 1868 when the Society of Hygienists was founded on the island of Hvar with the aim of building the first hotel dedicated to health and wellbeing.

Thanks to the clean, salty sea and air, the wide variety of lush vegetation, thermal waters and curative mud, the Kvarner region has for many years been a destination for people seeking to restore their health. By the end of the 19th century the resort of Opatija was already favoured by the Austro-Hungarian aristocracy as a spa town. In 1889, Opatija officially gained the status of a health resort.

Other famous health resorts at the time were Crikvenica, Veli Lošinj and Mali Lošinj, each of which was registered as a health resort in 1892. In these places the air is rich in sea salt and essential oils from native medicinal herbs, and is very beneficial for the respiratory system.

The influx of wealthy guests to the Kvarner region catalysed the development of seaside tourism as we know it today. Today, those in search of improved health and wellbeing can find the following services here: seawater treatments (thalassotherapy), spa treatments (mineral and thermal waters), specialised hospitals, and a range of clinics, dental surgeries, and wellness centres which operate either independently or within hotels.

Health tourism has great potential for future development in this region due to the well-preserved natural environment, the attractiveness of the coast, highly-trained medical staff, medical services which meet European quality standards, prices which are significantly lower than in many other developed countries and proximity to most European capitals.
Jump to:
Basics
For more information related to health tourism, accommodation, events, gastronomy, culture and more, call into any tourist information centre in the region, or read more at www.inyourpocket.com/croatia/rijeka

Climate

The region surrounding Rijeka and Opatija falls within Primorsko-Goranska County, which is divided into three geographic regions: the coastal belt, the uplands region and the islands.

The uplands region (known as Gorski kotar) is thickly forested with a wealth of flora and fauna and a large national park, Risnjak. With no polluting industry and very sparsely populated, this region has sparkling-clean air and a sub-Alpine climate. In the summer months, this is a great place to enjoy refreshing breezes and cool nights – a good night's sleep is guaranteed!

The coastal region occupies a crescent-shaped belt encompassing the gulf of Rijeka and the Vinodol channel. It stretches from the foot of Mount Učka, skirting the hills that fringe Gorski kotar to the north and northeast. Here, a mild and pleasant Mediterranean climate is tempered by the proximity of the mountains. In the winter months the strong, cleansing bura wind blows from the north. There's a considerable amount of rain in winter, and snow is not unknown. This temperate climate results in a proliferation of trees and plants that makes this coastline so attractive and the air so healthy.

The island region is divided into two island groups. These comprise Cres, Lošinj and a number of smaller islands in the west, and an eastern group including Krk and Rab and several uninhabited islets. The climate on the islands is warmer and drier than on the mainland, and the environment no less pleasant for that. The four largest islands just mentioned enjoy more than 217 clear days on average every year. The sea temperature during the summer months is an enjoyable 26°C, while in the winter experienced sea swimmers brave bracing waters at 18°C.

Disabled Guests

All public parking areas have marked spaces for disabled drivers. In Rijeka most major junctions are equipped with signal-controlled pedestrian crossings, 49 of which have audible signals enabling blind and partially-sighted pedestrians to cross safely.

The City of Rijeka provides transport services for disabled residents and tourists through the Autotrolej transport company. Please call 0800 11 66 Monday – Friday from 07:00 to 14:00 to arrange services, which run from 07:00 to 22:00 Monday – Thursday, and from 07:00 to 23:00 Friday – Sunday. Services run each day of the year, including public holidays.

Transport services cover the city of Rijeka, and it is also possible to arrange a ride to the following public health institutions outside the city: the thalassotherapy facilities in Opatija and Crikvenica, the orthopaedic clinic in Lovran and the psychiatric hospital in Lopača. More information (Croatian only) on www.autotrolej.hr.

Most beaches have facilities for disabled bathers, including wheelchair access, disabled toilets and ramps for entering the sea. Licenced lifeguards are on duty on busy public beaches. Some hotels have rooms which are fully adapted for disabled guests, while many restaurants, swimming pools and campsites have wheelchair access.
Arriving to Kvarner
Dubravka Žaja, Krk

Rijeka is an important transport hub. It has a railway and coach station, a busy port and an international airport (the latter is located on the nearby island of Krk, and is accessible by road bridge). Rijeka is just a few hours' drive from the following cities: Budapest, Ljubljana, Milan, Munich, Venice and Vienna. For more information on how to get to Rijeka by air, sea, car, coach and rail please check category Getting there.

If you are coming to the Opatija riviera by car from the direction of Zagreb, your best bet is to bypass Rijeka and travel a further 15km to the west, thus avoiding city traffic. If you're coming from the direction of Italy or Slovenia, take the turn for Opatija at Matulji. If you're travelling to Crikvenica, Selce or Novi Vinodolski, bypass Rijeka and use the coastal road that heads to the south, which is signposted for Split with yellow local route signs (don't follow the green signs which will take you inland onto the motorway).

If you're arriving by air, you can reach the city centre by catching the Autotrolej bus or by taking a taxi. Check category Getting around for more information.

If you're arriving at Pula airport, head for the city main coach station at Trg I. Istarske brigade; from here you can catch frequent bus services serving Rijeka, Opatija, Crikvenica and Novi Vinodolski. For timetable information check out www.autobusni-kolodvor.com.
Getting around

Dario Pirjak

From Rijeka you can travel to the Kvarner islands by ferry and passenger boat: see www.jadrolinija.hr for timetables. Krk island is connected to the mainland by a road bridge which lies about 50km south from the city. Follow signs for the airport or Krk.

The main coach station in Rijeka is on the Žabica square. Frequent services run from here to resorts on the Opatija Riviera, the islands and other parts of the Kvarner coast. There are also direct bus services from the airport to Opatija and Kraljevica. The timetable for these local bus services is on www.autotrolej.hr.
Where to stay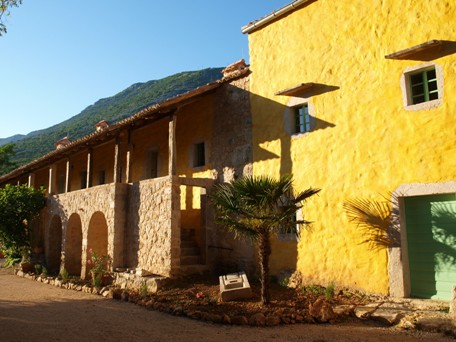 For more information related to accommodation visit Rijeka Hotels category.
Available treatments
A wide range of treatments and programmes are available in the areas of convalescence, physical and psychological recuperation, preventative health, aesthetic treatments and more. Most guests opt for a stay at a hotel equipped with a wellness centre, with swimming pools, saunas, gyms, beauty treatments and more. There are also a number of centres offering Thalassotherapy treatments. Here, treatments are based on seawater, seaweed, salt, sand and other marine goodies. There are many private clinics and dental surgeries, as well as larger specialist hospitals which offer services to private patients as well as being part of the Croatian health insurance system.
Clinics & Hospitals
Dentists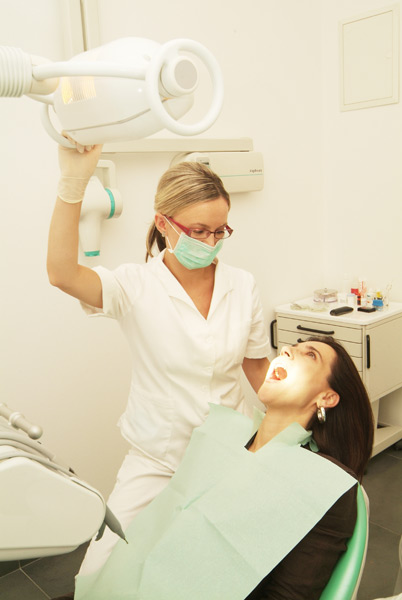 Health & Spa
Wellness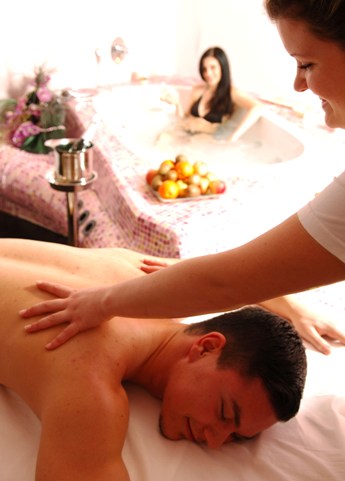 Wellness centres offer a great range of services ranging from medical treatments, beauty program and relaxing remedies.
Alternative medicine
Many people consider alternative medicine to be an excellent supplement to conventional medical treatments. In Croatia, some 4000 therapists offer various treatments in the area of alternative medicine, although there is still no law regulating these kinds of treatments. However, there is an association of Croatian therapists in natural and spiritual healing which is engaged in raising the profile of alternative medicine in the country. On its website, www.huped.hr, you'll find a list of qualified therapists in several branches of alternative medicine.

Homeopathy and acupuncture are the most common and widely-accepted alternative therapies in Croatia. Apart from that, you'll find crystal therapy, herbalism, bioenergy medicine, light therapy, aromatherapy and medical and oriental massage.
Fitness & Beauty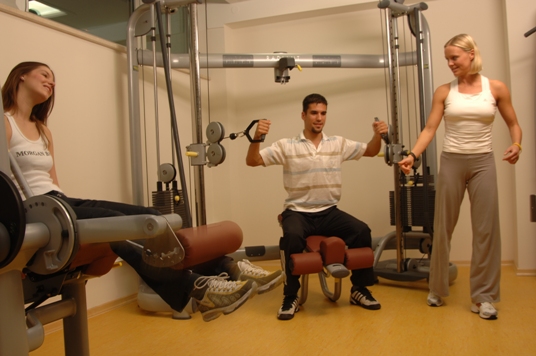 Organic & Natural
Health Tourism Agencies
Health insurance
Icing on the Cake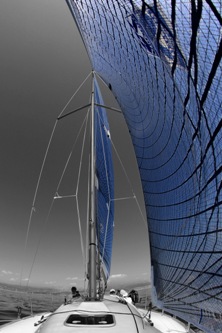 Following your treatment you will probably want to make the most of your stay. You can take full advantage of your surroundings by exploring and sightseeing, enjoying outdoor sports, and sampling the local cuisine and culture.

The region around Rijeka has a great deal to offer. One of the best exercises for anyone recuperating from medical treatment is walking in the fresh air. Around Rijeka, there are long seaside promendades connecting Opatija with its surrounding resorts, in the Crikvenica and Novi Vinodolski areas, and on the islands (Lošinj in particular has over 130km of signposted footpaths). For those feeling up to something a little more energetic, there are upland hiking and biking trails.

Apart from that, the area has a wealth of attractive diving sites: read more about them in Diving in the Adriatic. There are national parks and nature parks, and many other sites of great natural interest and beauty to explore. Added to that, there's the healthy, delicious local cuisine and a range of excellent wines to sample. With all this in mind, we've selected a number of places which we feel are particularly worth visiting. We hope that this will help you decide how to make the best use of your free time while you are here.
Field trips
Birdwatching
In this region there are several sites where you can spot birds. Perhaps the most interesting is the Griffon Vulture which nests on Cres and Krk islands. For more information, see Birdwatching Croatia.

The Dolphin Path, Lošinj island
Lošinj has 130km of signposted footpaths. The best known of these is the Dolphin Path which skirts the southern part of the island. Since the waters around the island have been designated a dolphin reserve you can often catch sight of the friendly creatures swimming and at play. Thanks to the Blue World Institute for conservation (www.plavi-svijet.org), visitors can learn about dolphins at the visitors' centre in Veli Lošinj; you can help protect the dolphins by adopting one!

Journeys through Dobrinj, Dobrinj, Krk island
This attractive footpath takes you through a landscape rich in vegetation, to villages where you can see the island's authentic architecture and get a glimpse of its attractive culture. For more information, please call (+385-51) 85 21 07 or 84 83 44.

Mount Učka
The forested slopes of Mount Učka offer a variety of ways to spend your free time in the open air. Učka is a nature park with 50 hiking trails and 8 mountain bike trails. The park boasts a wealth of wildlife and offers some of the best views around: you can see the entire Kvarner gulf with its islands laid out at your feet, and on a clear day the view south extends as far as the Velebit mountain range. More info on www.pp-ucka.hr.

Horse riding, Jelenje
Horse lovers can enjoy riding at the Vodičajna riding club at Jelenje, just inland from Rijeka. The club has about 20 horses, more than half of which are pure-bred Arabs, warmbloods, half-breds and Haflingers. This is a great way to get to know the Grobnik region (including old Grobnik town itself with its Frankopan tower); to visit the source of the Rječina river and to explore cool wooded trails. Info: Konjički klub Vodičajna, Lukeži 11, tel. (+385-) 091 522 18 20, 091 25 58 666, www.konjickivodicajna.hr, kk.vodicajna@gmail.com.

Zeleni vir and the Vražji prolaz canyon, Skrad
The Zeleni vir area is known for its unusual geological formations. The name means "Green Pool", and refers to the emerald pool formed by a little waterfall gushing from an opening high up in a rock face. Close by there's an inn serving mountain specialities such as trout, game, wild mushrooms and desserts made from highland blueberries. The second attraction in this area is Vražji prolaz – or the Devil's Pass. This is an 800m long canyon carved out of the rock by a wild, foaming stream. You can walk along galleries and bridges the whole length of the canyon, and at the end you'll come to a cave, "Muževa hiša", with stalagmites, stalactites and a small underground lake.
Zeleni vir is near the little town of Skrad, just off the A6 motorway (Zagreb direction). See www.tz-skrad.hr.

The Frog Museum, Lokve
This museum is the only one of its kind in Europe! In this upland area full of forests and streams, frogs have always played an important role in peoples' lives. Although the less fortunate of these creatures will one day end up on someone's dinner plate, this museum has been created by someone who has a real love for frogs and toads. Gain an insight into their secret lives, and learn about their role in the culture of the region, including literature and art. The little town of Lokve is just off the A6 motorway heading in the Zagreb direction. Info: Frog Museum (Muzej žaba), Šetalište Golubinjak 1, Lokve, tel. (+385-) 099 305 50 77. Open 09:00 - 19:00. Admission 10kn.

Brseč, near Opatija
A mediaeval town built on a 157m-high cliff overlooking the sea 20km from Opatija. The majority of buildings date from the 17th century, while the town's fortifications and bell tower are from the early middle ages. From Brseč there's a splendid view of the islands of Cres, Unije and Susak, as well as the of Sisol, southernmost peak of Mount Učka. A walking trail leads from the town direct to Sisol.

Jadranovo, near Rijeka
This village south of Rijeka is known for its numerous pebbly coves and beaches, its archaeological park and the medicinal mud in the Lokvišće bay.

The Risnjak National Park, Gorski kotar
Famous for its crystal-clear air, centuries-old forests and three carnivorous mammals which have their habitat here: wolf, bear and lynx. As well as exploring on foot, you can take part in game stalking, fishing and mountain biking – as well as indulging in hearty mountain cuisine. Info: Risnjak National Park, Bijela Vodica 48, Crni Lug, tel. (+385-51) 83 61 33, np-risnjak@ri.htnet.hr, www.risnjak.hr.

Lokve, Gorski kotar
A village in the Gorski kotar region, this is where you'll find the largest cave equipped for visitors in Croatia: the Golubinje cave, which is located in the forest park of the same name. The forest park is criss-crossed with footpaths which lead to the "Queen of the Forest", a giant fir tree over 250 years old; and Paklena vrata (or Hell's Gate), an impressive rock formation. You can also take a walk to Ledena špilja (the "Ice Cave"), where snow and ice often linger throughout the summer months. There is a restaurant at the park entrance where you can sample regional specialities. Info: www.tz-lokve.hr.
Gifts & Souvenirs
Go Gourmet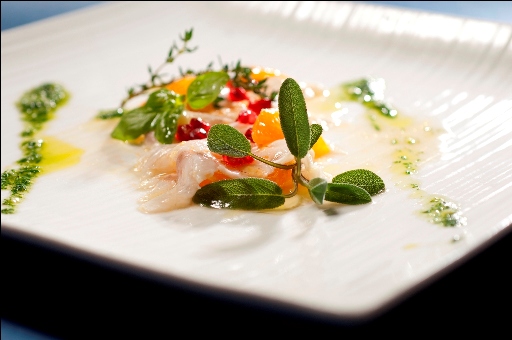 The gastronomy of this part of Croatia is based on fresh, simple ingredients: both healthy and highly enjoyable. The cuisine of the coastal belt is, unsurprisingly, Mediterranean in character, and as such is low in saturated fats, with olive oil mainly used in cooking. Olive oil contains monounsaturated oleic acid which may help in keeping arteries healthy. Herbs such as garlic, parsley, sage, rosemary, bay and others are used to flavour cooking. The Mediterranean diet is varied and includes plentiful seasonal fruits and vegetables. Most families prepare food from fresh ingredients at home. All of this means that people from Croatia's coast are often enviably healthy.

While you're on the coast, it's a pity not to enjoy a nice piece of fresh fish. Some of the most common types include orada (sea bream), brancin (sea bass), škarpina (scorpion fish), zubatac (dentex), skuša (mackerel), tuna (meaning obvious!), srdele (sardines) and gavuni (smelt, similar to anchovies).

Interestingly, however, just a few kilometres inland the food people prepare is quite different. Up in the hills, you'll be offered vegetable stews, game, home-made dairy produce, home-smoked meats, hearty winter casseroles with beans, lentils, chickpeas, sour cabbage and pickled beets.

Game ranges from rabbit, wild boar and venison to bear steaks. If you get the chance to try venison goulash, do, it's delicious, and often prepared with cranberries, dried blueberries or prunes. You may come across unusual items such as bear paws (medvjeđa šapa) and the edible dormouse (puh).

Throughout the region island lamb is considered a special treat. Alongside the famous cheese from the town of Grobnik (grobnički sir), Croatian smoked prosciutto (pršut) is irresistible.

When it comes to desserts, regional specialities include smokvenjak – a cake made from pressed dried figs; presnac made from sheeps' milk, and cakes made from the sweet juicy chestnuts that the resort of Lovran is famous for (lovranski maruni).

Locally, it's considered a healthy habit to enjoy a drop of wine at the end of your meal –a crisp white žlahtina from Vrbnik on Krk island goes down a treat.
Health Guide
15.06 MONDAY - 30.08 SUNDAY
Opatija Camellia – An aphrodisiac that awakens sensuality. Camellia oil is used for massage and the rhapsody of its floral essences help in creating a good mood.

Hot-cold stone - Body massage with hot cold stones which leave a soothing and relaxing affect.

The secret of clay - In anticipation of summer, prepare your skin for that prolonged exposure to the sea and sun by using clay exfoliation and detoxification; both of which help your skin stay healthy and radiant. Clay has a therapeutic effect, filled with antibacterial properties and is a great source of energy.

Flash facial treatment - Hydration and antioxidant activity in 5 steps (cleansing, exfoliation, serum, mask & massage, and finishing cream).

The T-Shock 31- Body Treatment - T-31 is a shock treatment with a compound gel composed of exclusive salts, teas and plants used in combination which cleanses both in and out. It is applied to almost the entire body and detoxifies, rehydrates and rejuvenates.
Swimming
Yup, you're right! From the centre of Rijeka you can't see too many sparkling beaches. So where do the locals go for a dip? In the city itself there are about 20 beaches which are located to the east and west with two of them even carrying the Blue Flag title - the newly arranged award winning Ploče beach ranked as the best urban local beach in Croatia and the other is Kostanj beach. These beaches vary in sizes and configuration with additional facilities, hospitality and children's playgrounds.
The grand eastern neighbourhood of Pećine has clean, rocky beaches and historic villas. Further east, in Kostrena, try the lovely Žurkovo cove. To the west of the city, the beaches spread from Kantrida across Bivio to Preluk which is perfect for windsurfers and has a great view of Opatija. Public transport will get you to all beaches and if you're lucky enough to have a car, there is free parking in most places nearby. Bus No.1 rides towards the east to Pećine and to Bivio to the west. Bus No. 32 rides to Preluk. The Rijeka Tourist Board has brochure with maps of all beaches and their surrounding amenities which can be picked up at their offices or simply download it from the web.