Thinking of taking a TEFL course to pursue a life of adventure abroad? Or already finished and now just not sure where to go? Here's are selection of six great options for you to consider!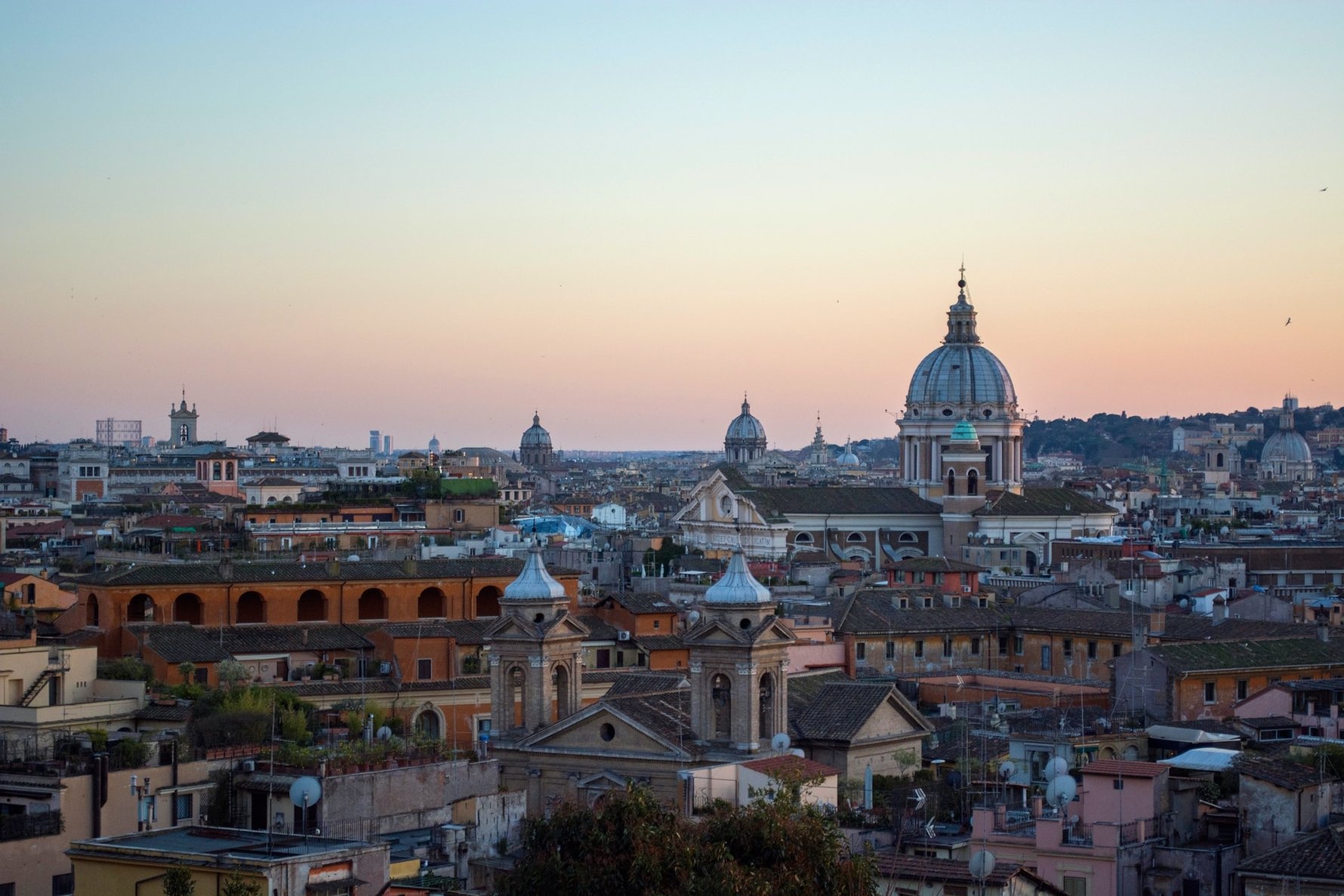 Rome, Italy
World-famous for its cuisine and rich in art and culture, why not start in the heart of Italy? Rome is more affordable compared to other big cities such as Milan, and average English teacher salaries range from $1200 to $2500. Expect competition to be fierce, however, as it is also the capital and home to just under 3 million people. Ways to get about this are to do as the Italians do and work on building your contacts. By networking, you'll be able to guarantee yourself a steady income as you teach English by day and wander the winding streets of the bustling metropolis by night. 

Don't forget to savour your time there like a true Roman by tucking into a plate of Cacio e pepe. Alternatively, taste the plant-based options available as the vegan diet continues to gain in popularity, though with an added Italian twist. For a more classic sightseeing tour of the city, check out inyourpocket.com for tips and ideas. 
Madrid, Spain
If you're after a change of pace, teach in Spain with one of the many language assistant programmes available in Madrid and embrace the laidback Mediterranean lifestyle. Teaching English in Spain comes down to two options: language assistant programmes and private academies. Whilst assistantships are widely available, they do generally offer a lower salary, from around $700 to $1250 a month. Meanwhile, in the private sector, teachers typically receive between $1,000 and $1450. Regardless of which you choose, you can easily top up your monthly income with some extra private lessons on the side. 

Ultimately, the numerous opportunities and central location are what establish Madrid as one of the best cities to teach English in. During the school holidays, hop on a plane, bus, or train to explore the rest of the country or Europe without breaking the bank. More importantly, if you find yourself dreading the next academic year during your time off, this international city is filled to the brim with other schools and programmes that could potentially be a better fit. 
Seoul, Korea 
For a truly immersive experience in an entirely new culture, Seoul boasts competitive salaries and diverse teaching experiences, depending on what you want to achieve during your time there. As an English teacher in a public school, you'll be working for the Korean Ministry of Education and assisting your Korean co-teachers. Therefore, it's an ideal choice for teachers that want a more structured working week, coupled with the possibility to practice their Korean with co-workers. In a private school, you'll be expected to work more flexible hours, though to the tune of a higher salary and benefits, which can include free flights home and accommodation provided by the school. 

In a city that still hums with life until the early hours of the morning, Seoul promises a vibrant nightlife to balance the intense work weeks that Korea is infamous for. The potential to earn up to $2,600 is another upside, meaning you'll have no issues putting aside some savings to invest in your next adventure should you decide Korea isn't for you long-term. 
Dubai, the UAE
The United Arab Emirates is known in the EFL industry as the place to go for some of the best salaries you'll find as an English teacher. On average, teachers can earn from $3,500 to as high as $5,500 per month, depending on how much experience they have and their qualifications. For this very reason, competition for jobs is intense , especially in the more Westernised Dubai. The more qualified you are, the better your chances of getting your foot in the door. 

Once you're in, be prepared for some major cultural differences. Work-wise, the school week runs from Sunday to Thursday, and teachers should also be tech-savvy, as technology is a key tool used to facilitate learning in most schools. When it comes to downtime outside of work, remember that public displays of affection are not permitted, and that you can only drink alcohol in licensed venues or at home. 
Ho Chi Minh, Vietnam 
If you're looking to escape to warmer climates, but you're not quite ready to leave city life behind, Ho Chi Minh is the perfect compromise. Teachers earn around $20 an hour, and the cost of living is relatively low, so you can live quite comfortably without having to take on any side gigs to top up your monthly pay-check. Many international schools also offer benefits, which can include housing stipends, so be sure to do your research before applying. 

Once you're all settled in, and out and about after work, bear in mind that this Southern Vietnamese city is very touristic, and prone to petty crimes as a result. Whilst you may now know the streets of the Chinese Quarter like the back of your hand, you should still keep your wits about you, and be on the look out for scammers and thieves. 
Bangkok, Thailand
With a booming tourism industry, English teachers are in high demand in Thailand. Much like Vietnam, the cost of living is relatively low and teachers generally earn up to around $1500 a month. You'll find the best benefits and pension schemes at universities, though they are highly sought after roles and consequently not at all easy to land. 

In the ever-modernizing city of Bangkok, schools hire year-round, and it's an increasingly popular city with teachers who want short-terms contracts so that they can then head elsewhere. Great transport links also make it an easy city to navigate, and with so many schools scattered across the city, you'll no doubt find a community of English teachers and fellow expats to explore with in no time. 

On the whole, once you're a qualified English teacher, the content that you teach will change very little. Instead, you'll find that how you teach it, which parts of the language you prioritise when teaching, and your understanding of your own language will continually shift, depending on which part of the world you find yourself in. Where you start that journey is up to you.