Planning a trip to the Swedish capital? Lucky you! But why take home a fridge magnet or a keychain when you can buy an authentic and original Swedish souvenir revealing a great deal of local charm and creativity? Stockholm is a great destination when it comes to gifts and souvenirs as there are many nice things to buy in the city, ranging from handcrafted jewellery to design stuff. Here is a list of the best souvenirs to buy in Stockholm.
A Dala Horse
A handmade, red Dalecarlian or Dala Horse may be a cliché, but it is a symbol of the Swedish province of Dalarna, and of Sweden itself. The wooden horse is usually used as a colourful accessory in Swedish décor. So, why not buy it and add a pop of colour to your space?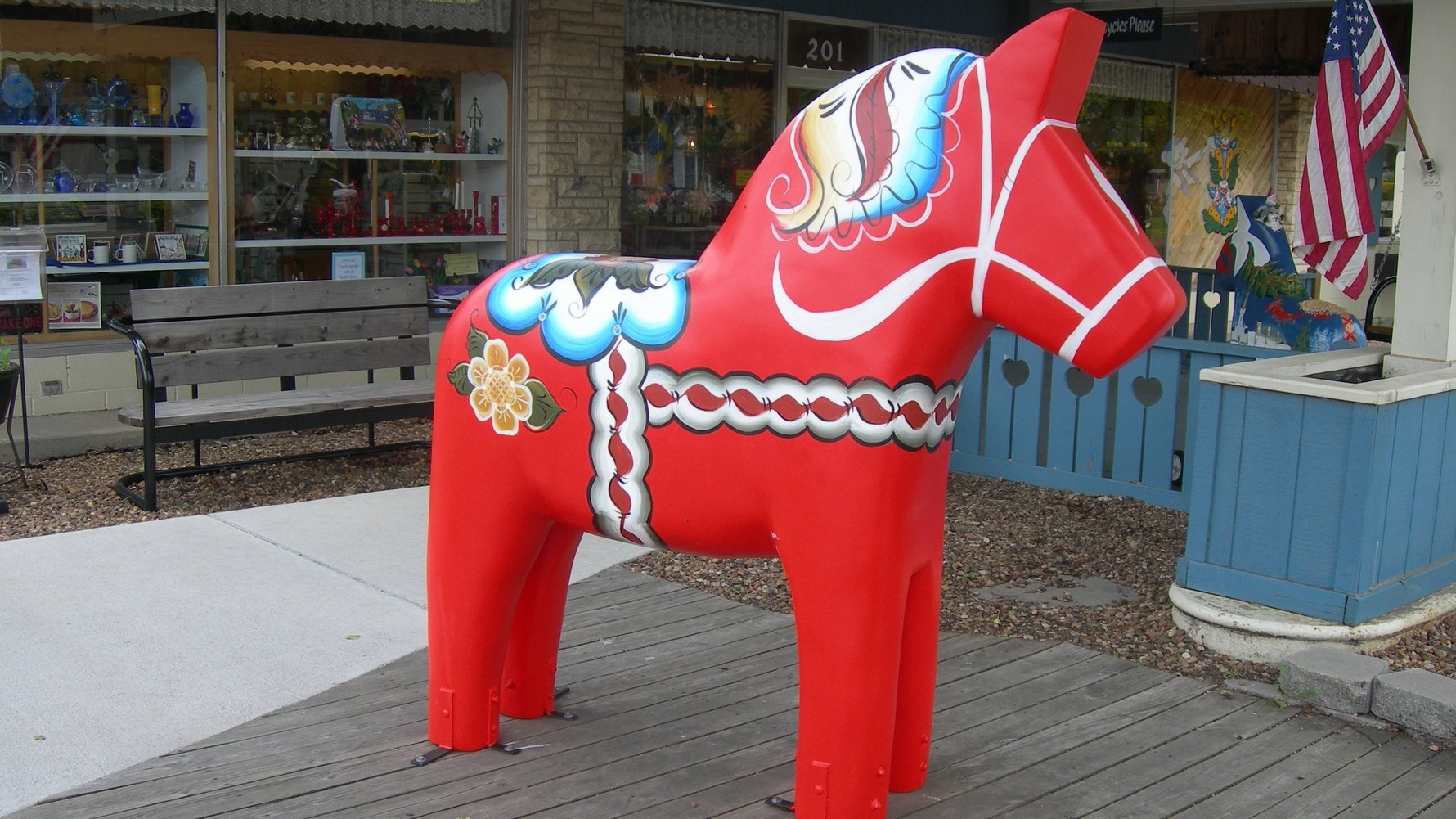 Sámi Jewellery
For those who understand the true value of handmade jewellery, the beautiful Sámi bracelet is a must-buy. The bracelet is historically rooted in the Sámi culture and is meant to last for life or at least until the reindeer leather wears out. Just do not forget to measure your wrist for a perfect fit!
Carved Wooden Utensils
Wooden handcrafts (cutlery, cutting boards, butter knives and bowls) are a Swedish cultural landmark. You will fall in love with the beautifully designed wooden kitchen utensils that can be easily found at any shop in the city selling cutlery, porcelain or home décor.
Salty Liquorice
Swedes seem to have some unusual eating habits - they love salmiakki or salted black liquorice (a Swedish candy that's both sweet and salty at the same time.) It is something you will either love or hate. So, if you are up for an adventure when in Stockholm, try the tongue-numbing sweet-and-salty combo!
Design Stuff
Swedish design is famous for its minimalism and simplicity. So, it is a good idea to bring a little touch of Scandinavian design to your home. Just visit one of the best interior design shops in the city and buy cool lamps, posters, vases or ornaments at reasonable prices. Stockholm is one of the most expensive cities in Europe, but it should not keep you from exploring the myriad of souvenir and design shops scattered throughout the city. Just buy that unique souvenir that will bring a smile to your face every time you glance at it!