If you're not a pizzavore, you'll soon find that there's a paucity of places to eat in Gorlice. The same is true of accommodation, but the city has seemingly accounted for this by literally putting everything under one roof. Dark Pub & Hotel is the only address you need when it comes to food, drink and shelter. In absense of a range of restaurants across town, Dark Pub's menu tries to cover all cuisines, from Polish soul food to pub grub to steaks, sushi and ramen (and pizza, of course). Though it's a tad pricey, there's no sense in looking elsewhere because this is the place - the lovely hillside terrace is unbeatable and the quality of the food is quite high. As such you'll find almost everyone in town, from teens to families to couples to oldtimers, comes here to eat.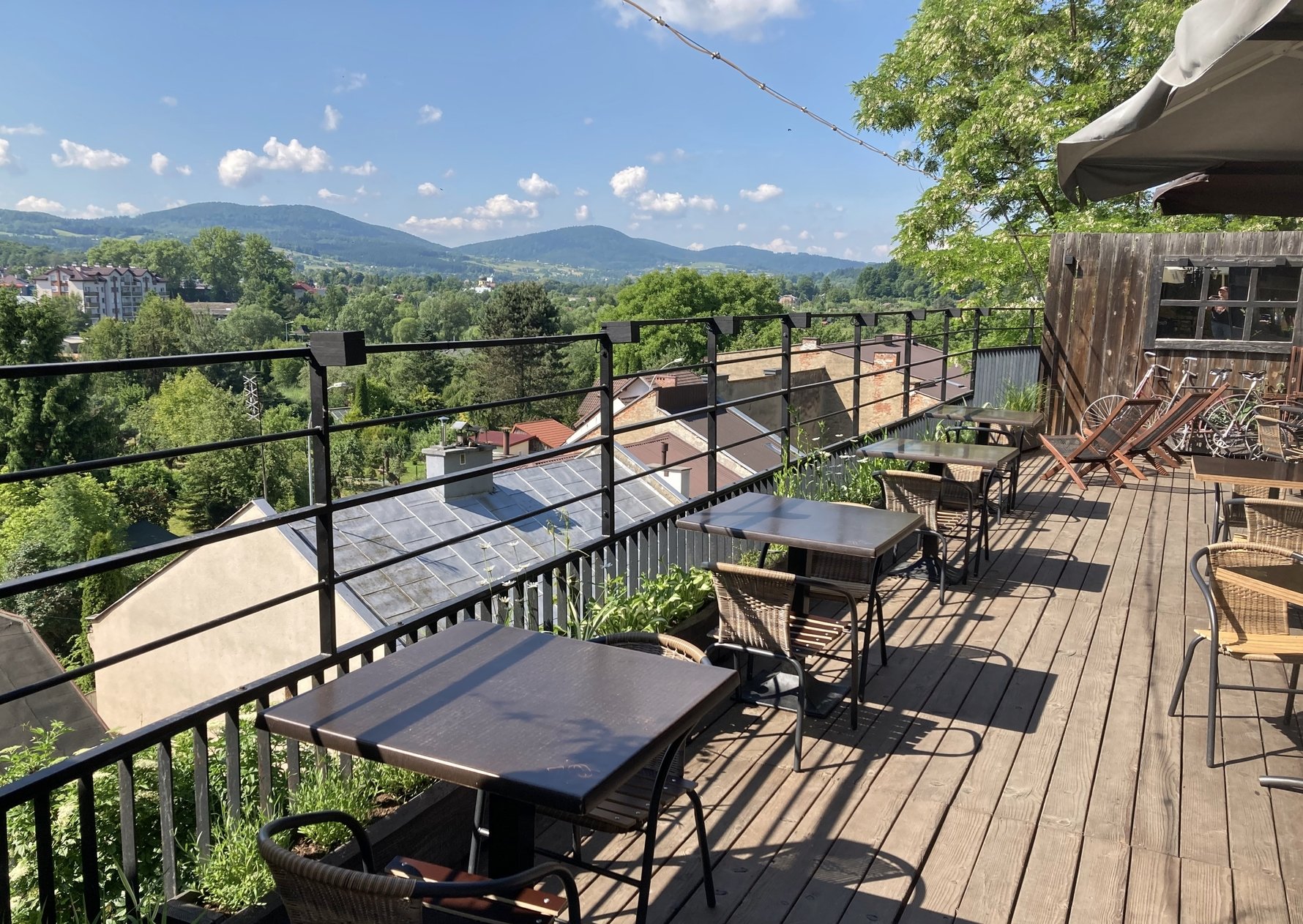 In terms of going out at night, Dark Pub may also be the heights of club culture in Gorlice, we didn't have a basis for comparison. Granted, from the outside it doesn't look like much and the decor in the awkardly laid out hallways is a bit cringey, but if you stick to the downstairs you'll be fine. Find the building marked 'Hotelik' and brazenly make your way down, where half of space is outfitted like a British pub, while the other half is the homely terrace. There's also a bar on the ground floor that screens live sports, decorated in a crude Vegas style, for full cultural immersion (open Fri-Sun 18:00-23:00), and even a Jazz club next door (between the restaurant and museum) with live music (open Mon-Sat 11:00-22:00, Sun 13:00-22:00).

As for accommodation, they only have 12 rooms upstairs, so book early. If you can get past the frightful 'dark' decor and into your room, you'll find it comfortable enough, with the highlight perhaps being a lazy breakfast on the terrace overlooking the Ropa River in the morning.