Located just off the market square in one of Gorlice's oldest surviving tenements, this is Gorlice's most important museum, and essentially tells the story of the city's history. As the sgraffito on the exterior explains in several languages, the lion's share of the space is dedicated to the most devastating event in the city's history - an excellent 6-room exhibit on the Battle of Gorlice, its background, build-up, action and aftermath. Full of memorabilia, uniforms, munitions, wax figures of the main players and even an enormous model meticulously showing troop movements, the exhibit has been meticulously translated into English and is probably the best source of knowledge on the subject out there (including online). Learn about Gorlice's heroic interim priest mayor and his pet monkey, as well as the destructive charms of the seductive 'Skinny Emma' - the pet name given to the howitzers the Central Powers used to bomb the Eastern Front.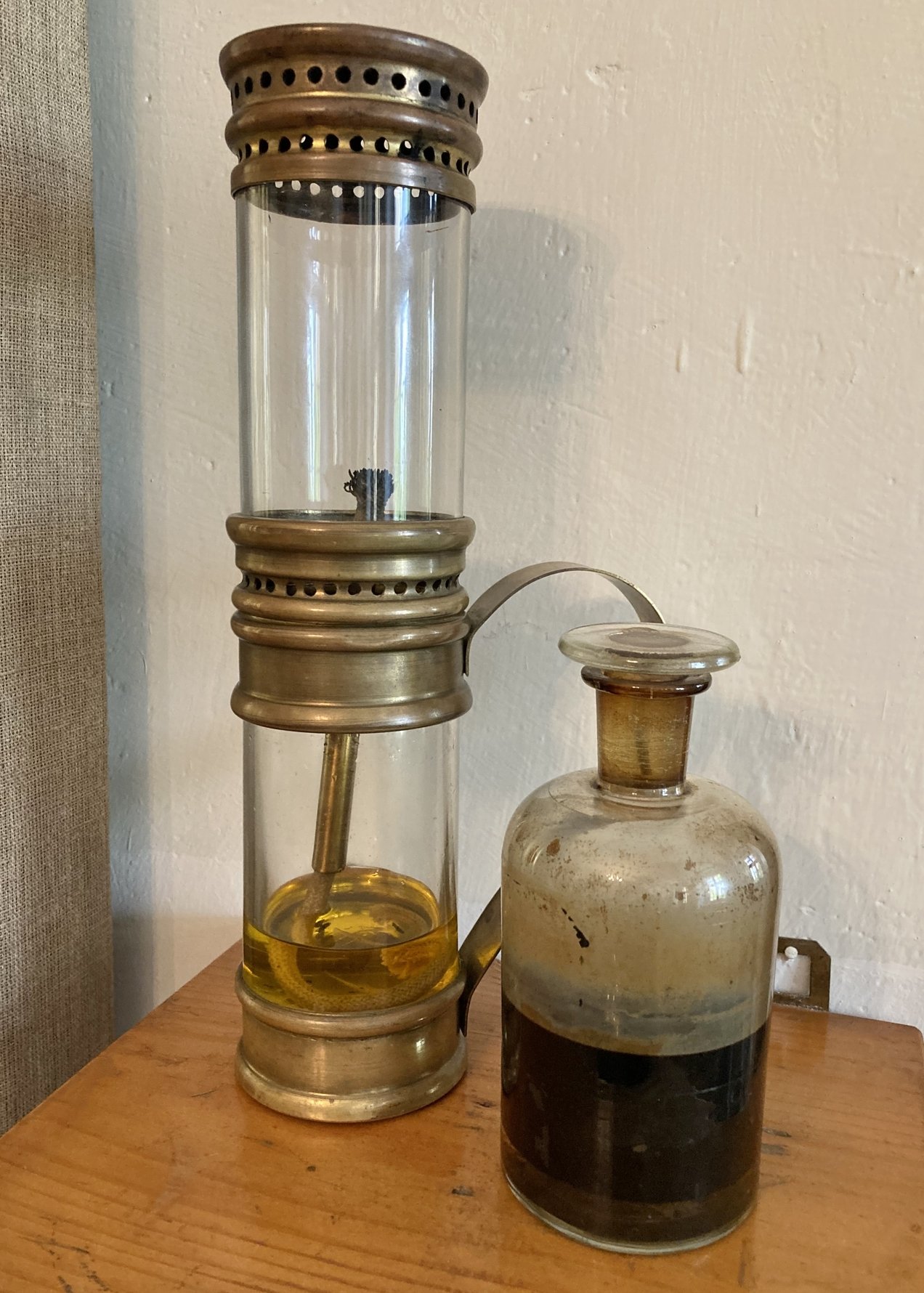 Beyond that, the early history of the city is briefly detailed before a large space about Ignacy Łukasiewicz and the oil industry. You'll see the original 16th century sculpture of 'the Worrying Jesus' from the shrine in Zawodzie, a prototype of the first kerosene lamp, Łukasiewicz's original equipment for distilling oil, a collection of oil lamps, machinery, memorabilia and more. Upstairs is a small ethnography exhibit with Lemko and Pogórzan folk costumes, and the first room holds changing exhibits.

All told, it's a modest but fascinating collection and the staff are truly friendly and knowledgeable. It must be noted, however, that aside from the Battle of Gorlice, none of the displays have English translations.