The largest WWI cemetery in Gorlice, cemetery 91 is also the most well-kept and majestic. Located atop Cemetery Hill at 357m above sea level, the cemetery is a quiet and peaceful place for reflection, while also offering wonderful views over the city centre below. The entrance is accessed via ul. Korczaka and you can park right outside the gates.

Towering over the city, Cemetery Hill (Góra Cmentarna) was a key position in the defence of Gorlice by the Russian Army, which occupied the town. During the Battle of Gorlice on May 2nd, 1915, it was quickly captured by soldiers of the 82nd German Infantry Division, many of whom were Polish. Cannons and artillery were hauled to the top and the Central Powers were able to shell many key buildings and roads to the east from its peak, thwarting any Russian counterattack and ultimately driving them out of Gorlice. In that sense, the city owes both its liberation and total destruction to this strategic point.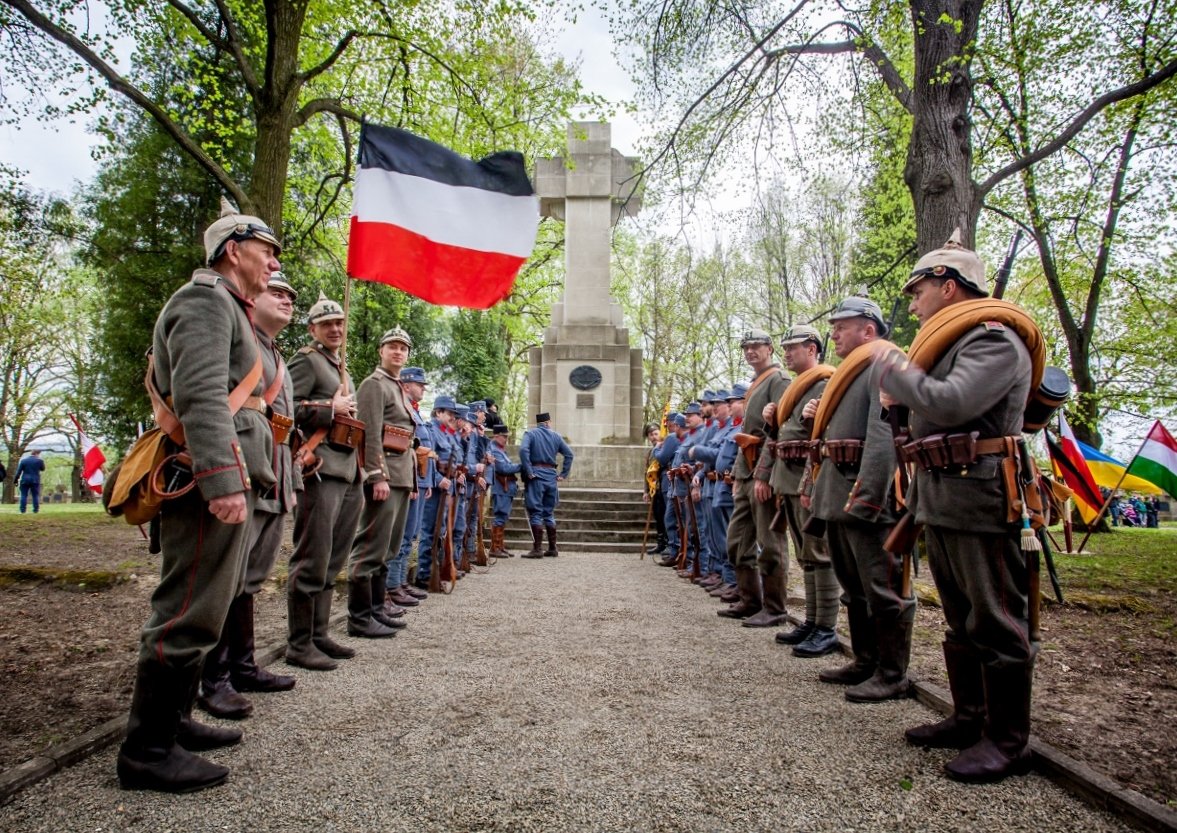 Designed by architect Emil Ladewig, the necropolis resembles a fortress and is surrounded by a high stone wall with corner towers. A large stone cross stands at the centre, but most impressive is the entry gate which features three arcades and resembles a classic triumphal arch.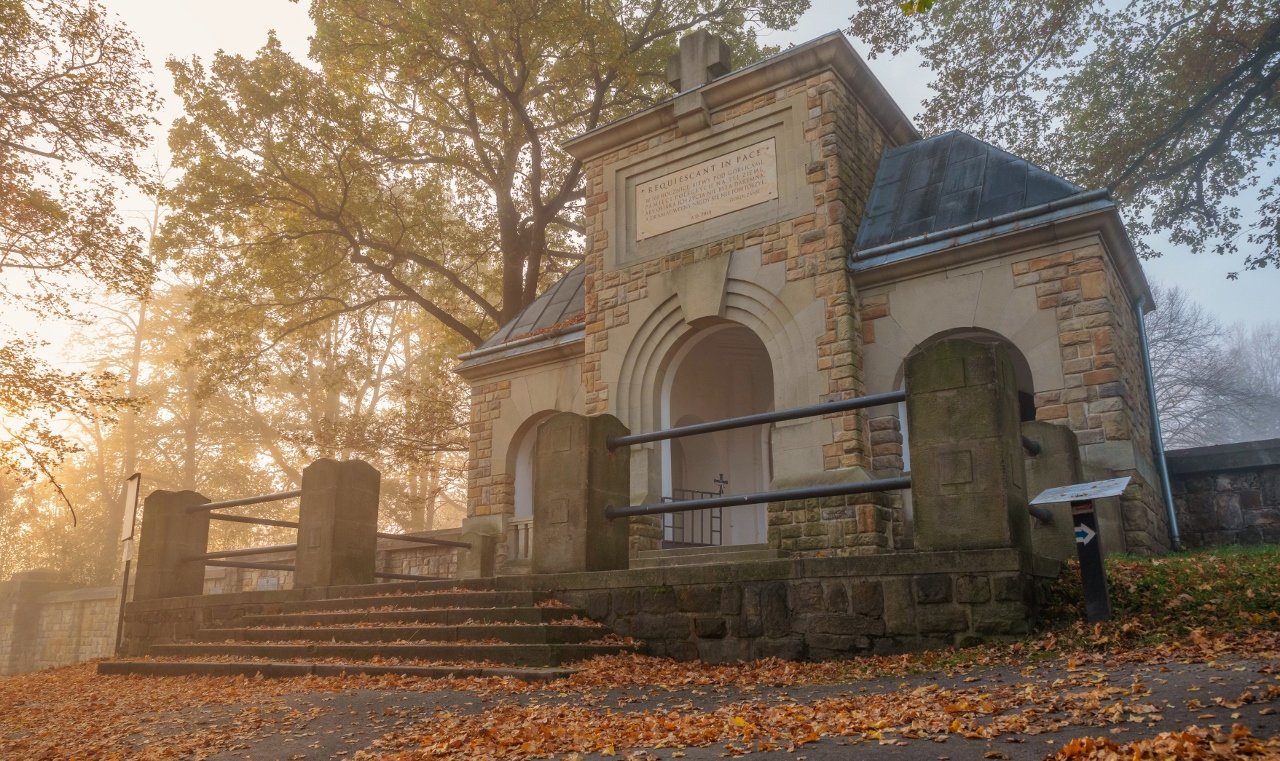 Initially WWI Cemetery 91 was the resting place of 427 Austro-Hungarian, 139 German and 287 Russian soldiers in 161 mass graves and 140 individual graves, however the total number of people buried here later rose to 1,441.