Are you wondering what to do in Toronto with your family and kids? Look no further! We've compiled the ultimate travel guide for families visiting Toronto with children. From kid-friendly attractions to secret spots locals love, there are endless activities that will keep everyone entertained through your trip. So get out of the house and explore a wonderful city filled with history, culture, arts, and entertainment - all suitable for all ages! Discover why so many people around the world flock to this beloved Canadian destination by reading on for some great ideas about things you can do during a fun-filled stay at Toronto.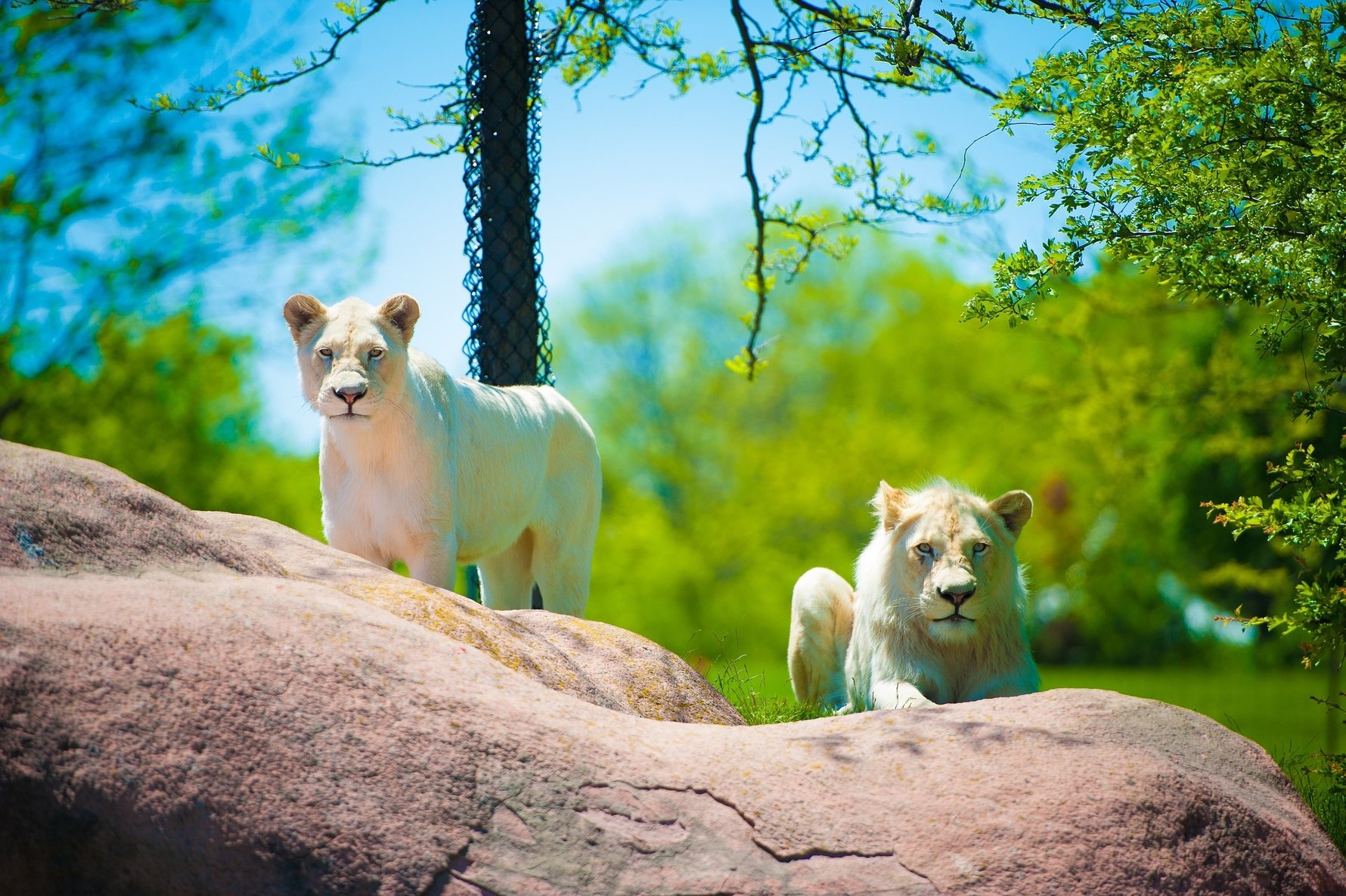 Visit the Toronto Zoo and check out some of the animals native to Canada
Ready for a wild adventure? Head over to the Toronto Zoo to check out some of Canada's amazing native animals. From majestic elk to playful otters, you're sure to be captivated by the diverse wildlife that our country has to offer. Get up close and personal with the grizzly bears or catch a glimpse of Canada's national animal, the beaver. Don't miss out on the opportunity to learn about and appreciate the natural wonders of Canada at the Toronto Zoo. It's a must-see destination for any animal lover!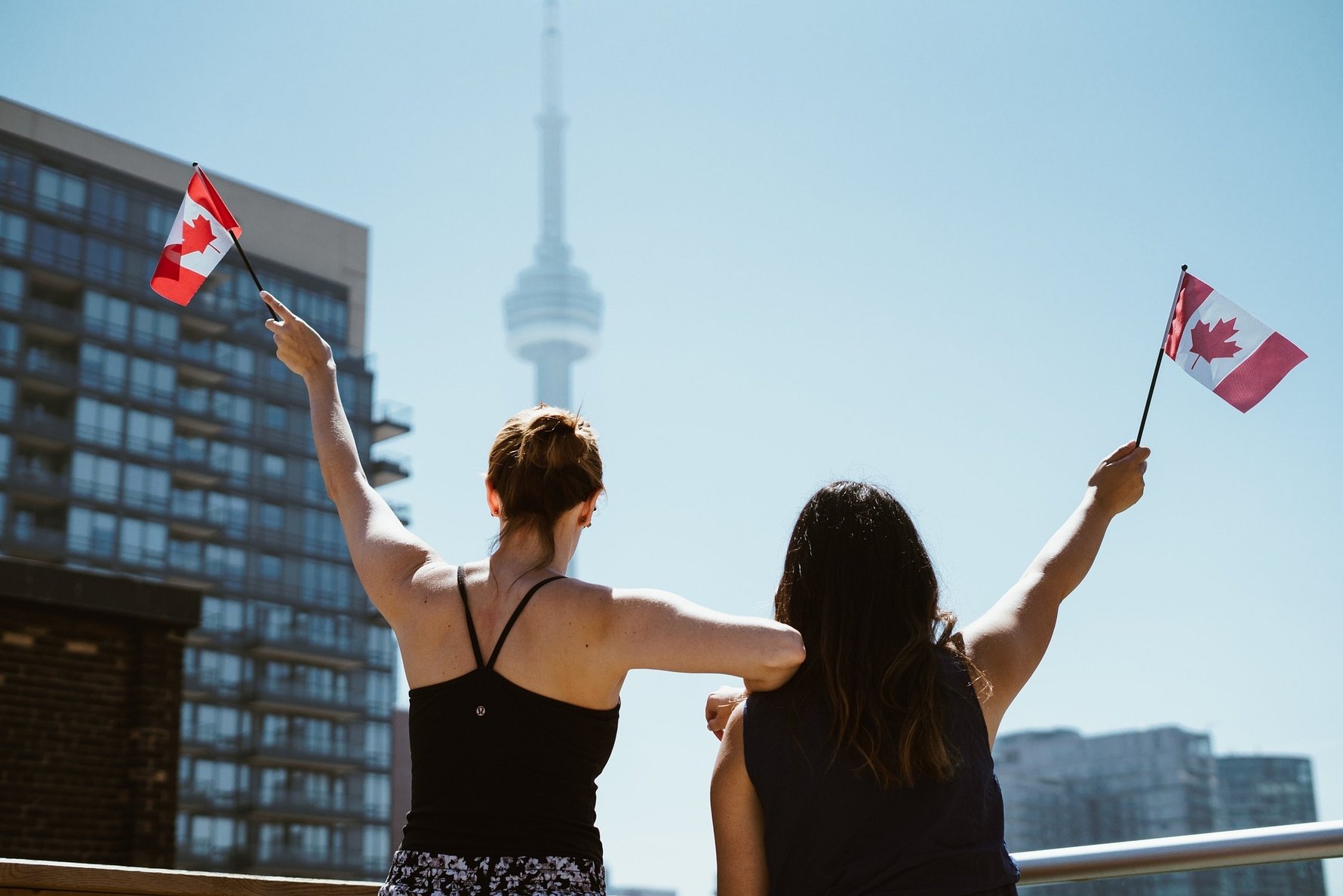 Take the family on a tour of the CN Tower 
Looking for a fun activity to do with the family? Look no further than the CN Tower! With breathtaking views of Toronto that you simply can't get anywhere else, you won't want to forget your camera. Take in the stunning views from the observation deck or even step out onto the glass floor - if you dare! And let's not forget about the delicious food options available at the tower too. From the 360 Restaurant to the casual Marketplace, there's something for everyone. Don't miss out on the opportunity for some truly unforgettable family memories at the CN Tower.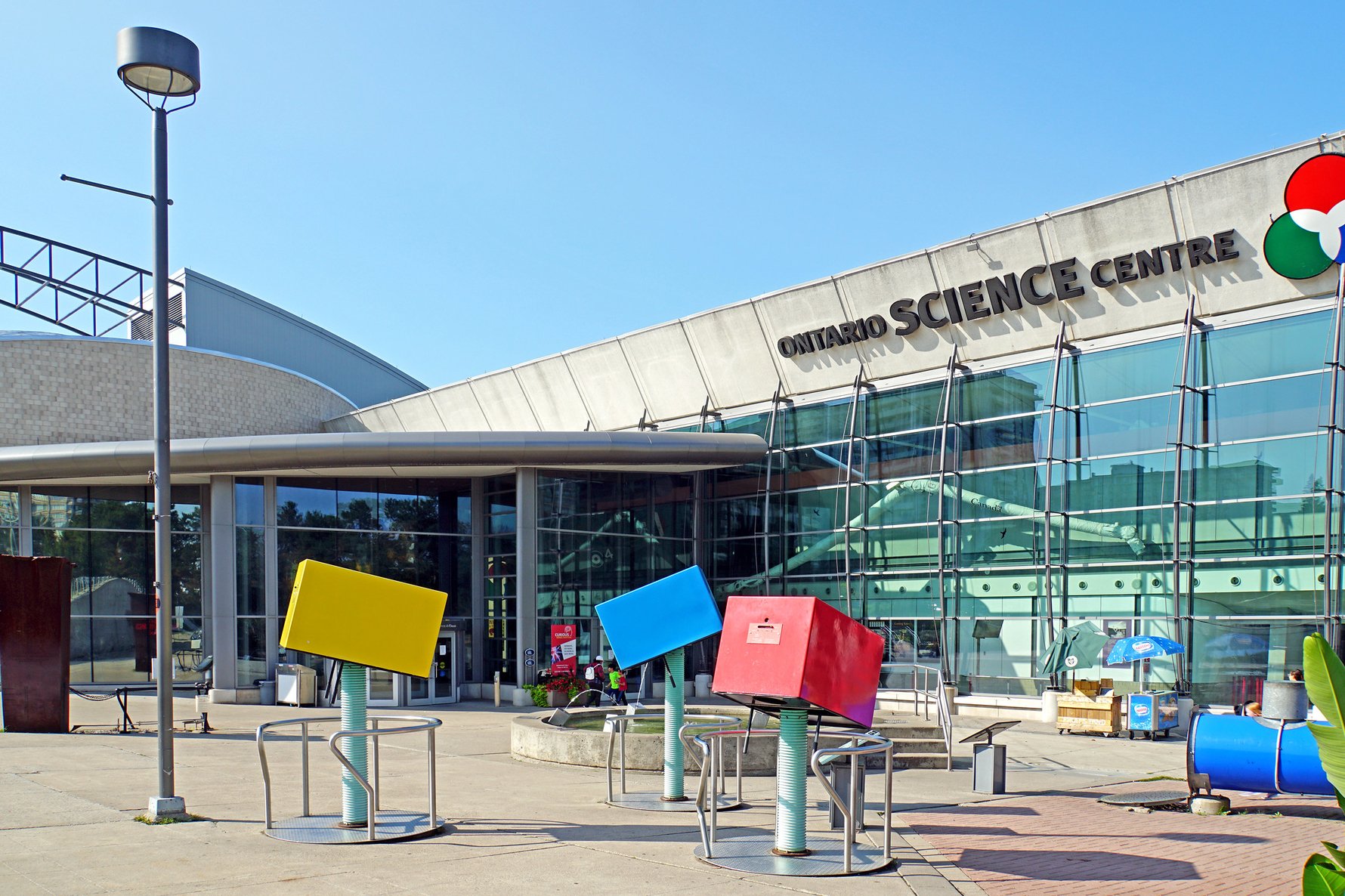 Spend a day at the Ontario Science Centre
Looking for a fun and educational day out with the kids? Look no further than the Ontario Science Centre! With a range of interactive exhibits, there's something to keep kids of all ages entertained. They can explore the depths of outer space, get up close and personal with creepy crawlies, and even learn about the science behind their favourite sports. It's a day out that's both educational and exciting, and you're sure to create memories that will stick with your family for years to come. So pack a lunch, grab your tickets and get ready for a day of fun at the Ontario Science Centre!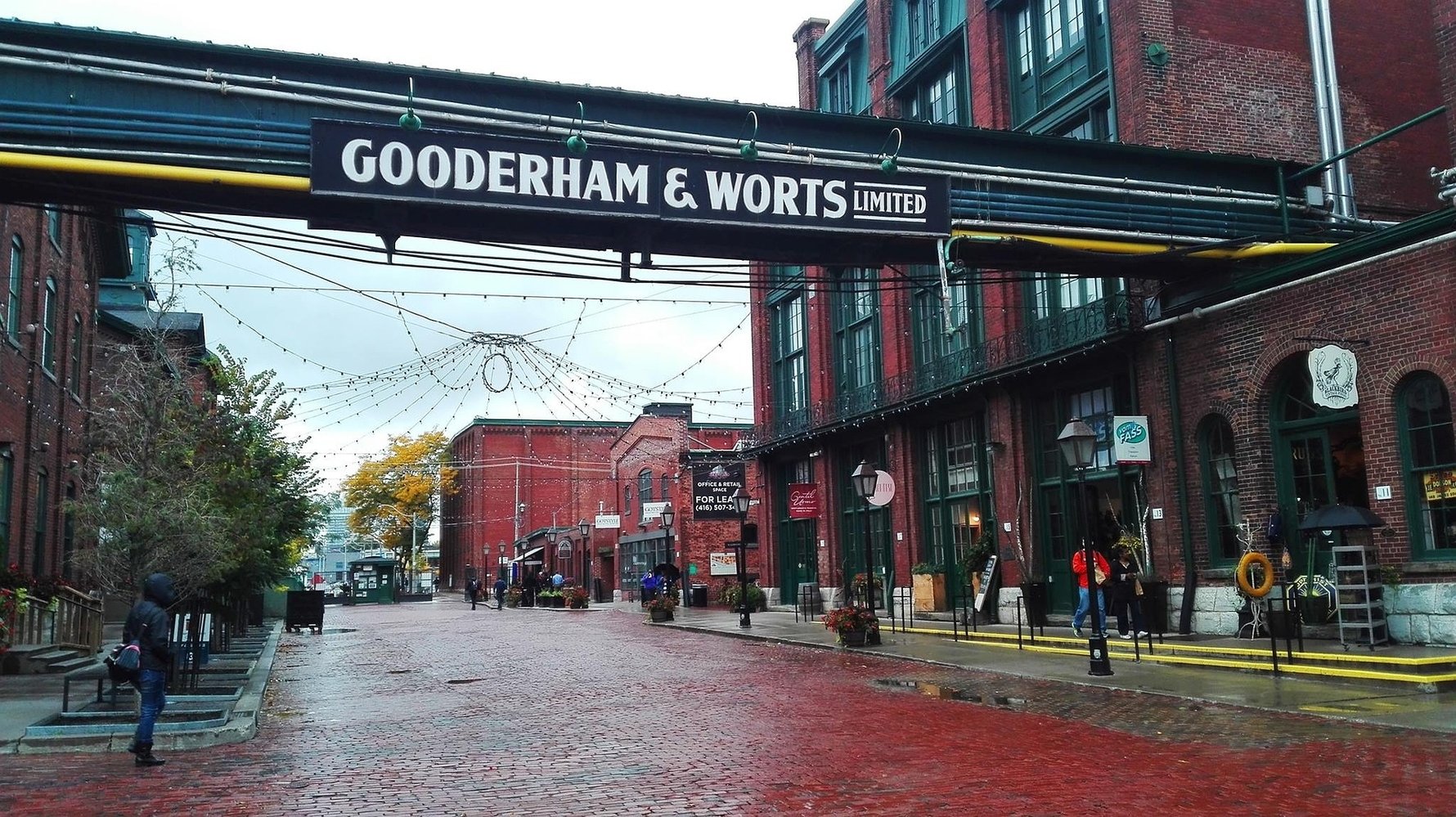 Stroll around the historic Distillery District and take in some of Toronto's history
If you're looking for a taste of old-world charm in Toronto, the Distillery District is the place to be. This historic neighbourhood is like stepping back in time with its cobblestone streets and Victorian-era architecture. But it's not all just looking at buildings – you can also head out and explore all the unique shops, galleries and restaurants the district has to offer. Bonus points if you visit in the winter – they really know how to do up the holiday season, complete with fairy lights and mulled wine. So strap on your walking shoes, grab a coffee and settle in for a leisurely stroll through one of Toronto's most picturesque areas.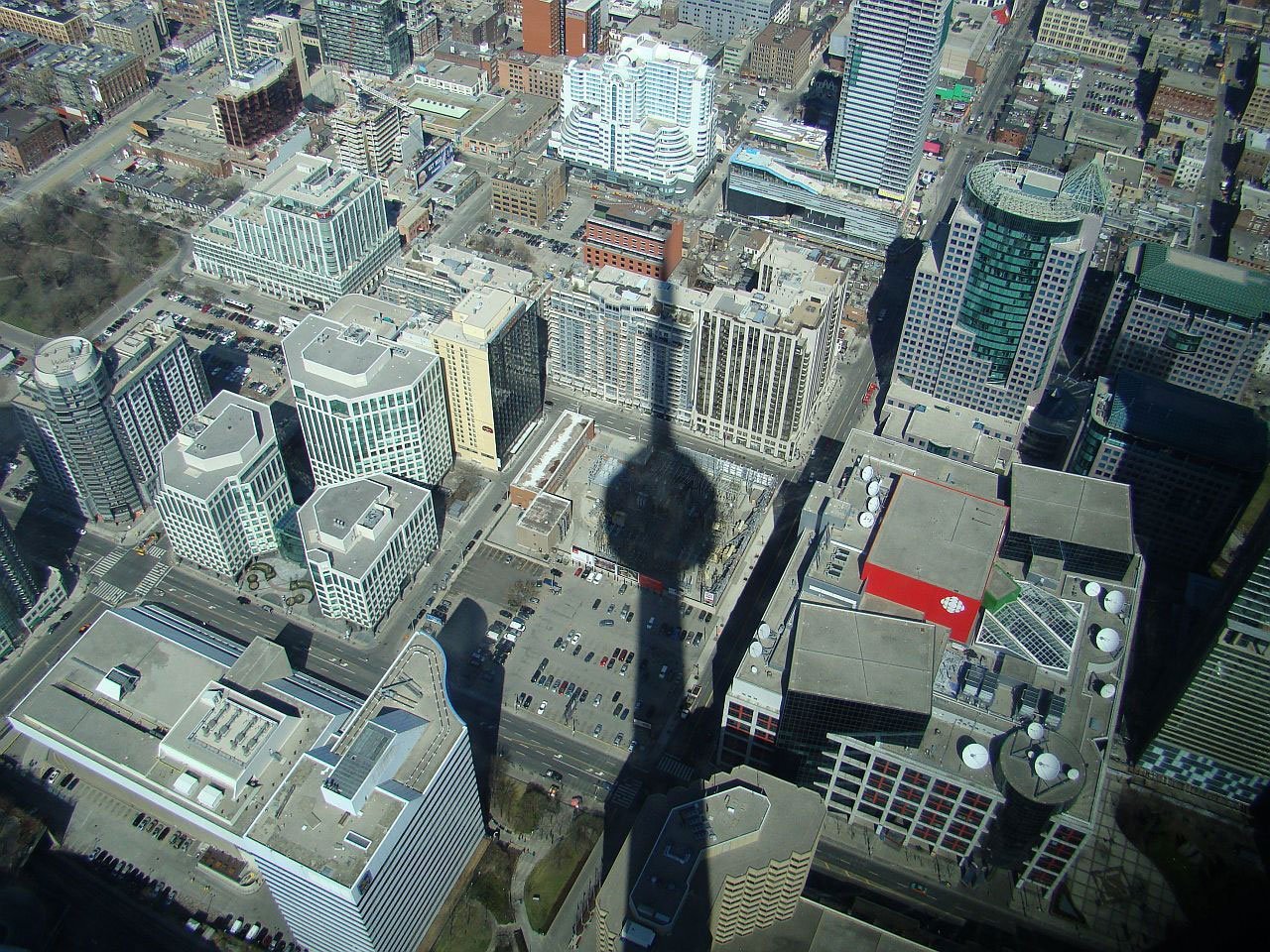 Have fun at Edgewalk on top of the CN Tower
Are you an adventurous family looking for a new thrill? Look no further than Edgewalk on top of the CN Tower. This heart-pumping experience allows you to walk around the edge of the iconic tower, while being tethered to a safety rail. Not only will you get stunning views of the city, but you'll also feel the rush of adrenaline as you take each step. It's an experience you won't soon forget and a must-do for any family looking for a unique and exciting way to spend a day. So grab your loved ones and get ready to have some fun at Edgewalk!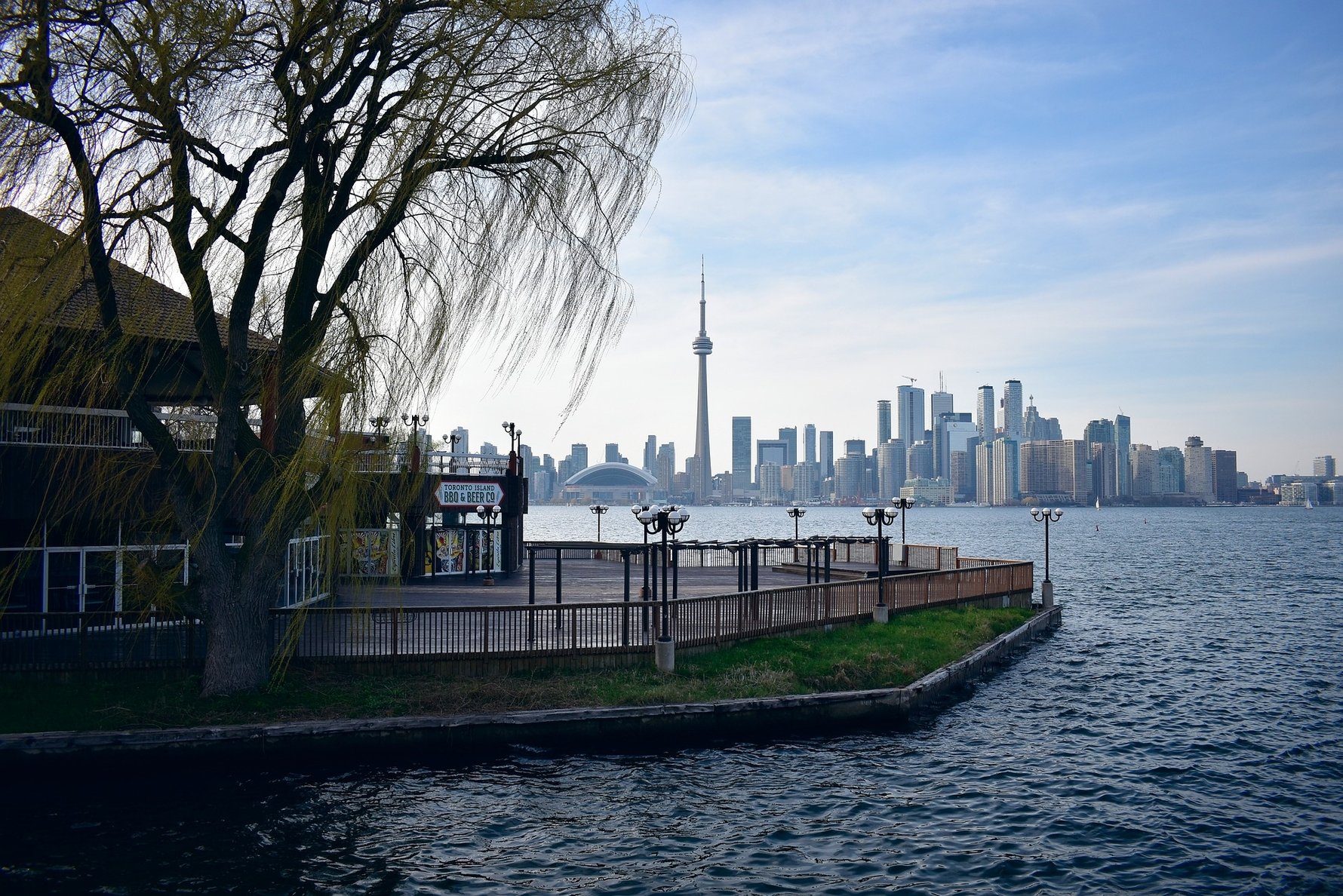 Take a ride on the ferry over to Toronto Islands
In need of a sweet escape from the hustles and bustles of Toronto life? Hop on to the ferry and head over to Toronto Islands for some beach time and relaxation. Imagine basking in the sun, watching the waves hit the shore, and feeling the cool breeze on your face. Picture yourself taking a walk along the sandy shores and digging your toes in the sand while enjoying the stunning view of the Toronto skyline. Whether you're up for some outdoor fun with family and friends or just craving some alone time, Toronto Islands is the perfect place to unwind. So, what are you waiting for? Get your tickets now and get ready for an island adventure.

Visiting Toronto with kids is an adventure for the whole family. From playing games and exploring the Toronto Zoo to bravely scaling the CN Tower, there's something for everyone in Canada's biggest city. Make sure to bring a camera to take in views from Edgewalk (or brave the heights yourself!). And be sure to explore some of Toronto's history together, either before or after your ferry ride over to Toronto Islands for a day of beach time and relaxation. With so much to do, you guarantee any family will have a great time visiting Toronto with kids!