From the UNESCO World Heritage Old Town to the south-shore greenery of Kępa Barazowa and the Vistula river in between, it's safe to say that outdoor activities in Toruń are plentiful and it's not all museums and art galleries. We know that not every traveller rolls like that and the summertime begs us to be out in the open, so... what are your options?

Well, as we've pointed out elsewhere, Poland is generally a very flat country, which means that cycling in Toruń and the local area is more than just a bit of fun but a very practical way of getting around. Likewise, kayaking in Toruń is also a popular local sport for the actively-minded, and you will see no shortage of vessels shooting up and down the Vistula!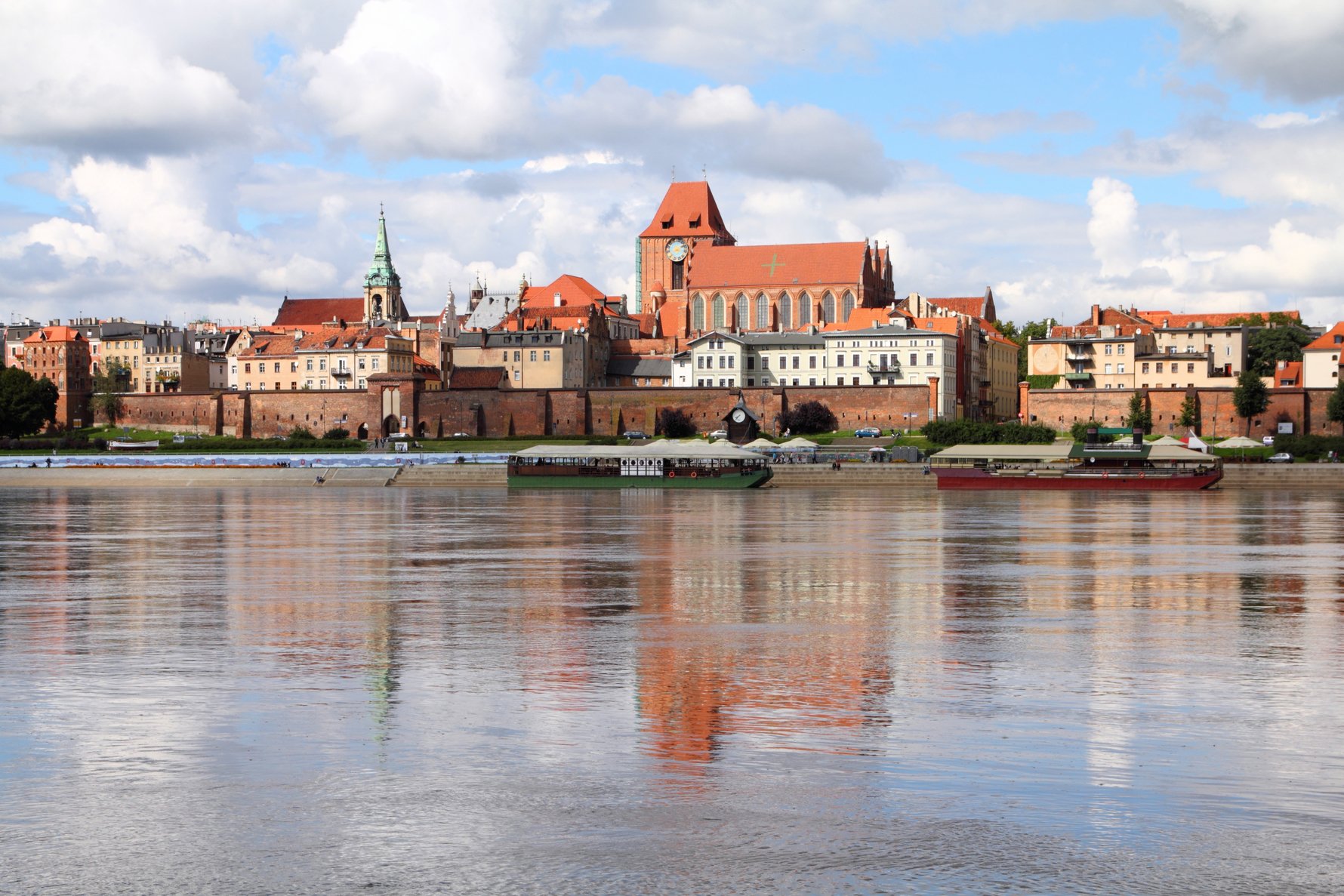 Toruń's Medieval Old Town - a UNESCO World Heritage-listed site!
We know you've heard it said a million times already, but exploring the medieval centre of Toruń is highly recommended and can be done without stepping foot inside anywhere (although we encourage you to consider some interior exploration as well). The brick gothic architecture is truly amazing and is best viewed from the street. Smack bang in the centre of the centre is Toruń Old Town Hall, with arches, spires and a fancy clocktower. If you consider yourself able enough, we highly recommend ascending the 40-metre clocktower and taking in the views, which are almost as 'breathtaking' as the effort required to ascend the stairs. Copernicus stands proudly out front of the Town Hall, as beautiful gothic buildings flank each side of the Old Town Market Square.

Heading down ul. Szeroka to the east, you can ooh aah at more quaint architecture, as well spotting the stained-glass signage of different medieval trades. Veering to the right at the fork, you will eventually come across the New Town Market Square, which is active with local producers and artisans on weekends. Over in the corner, you can basque in the glory of St. James the Greater Church, which is one of the most incredible brick gothic churches in Europe, not to mention a personal favourite of ours!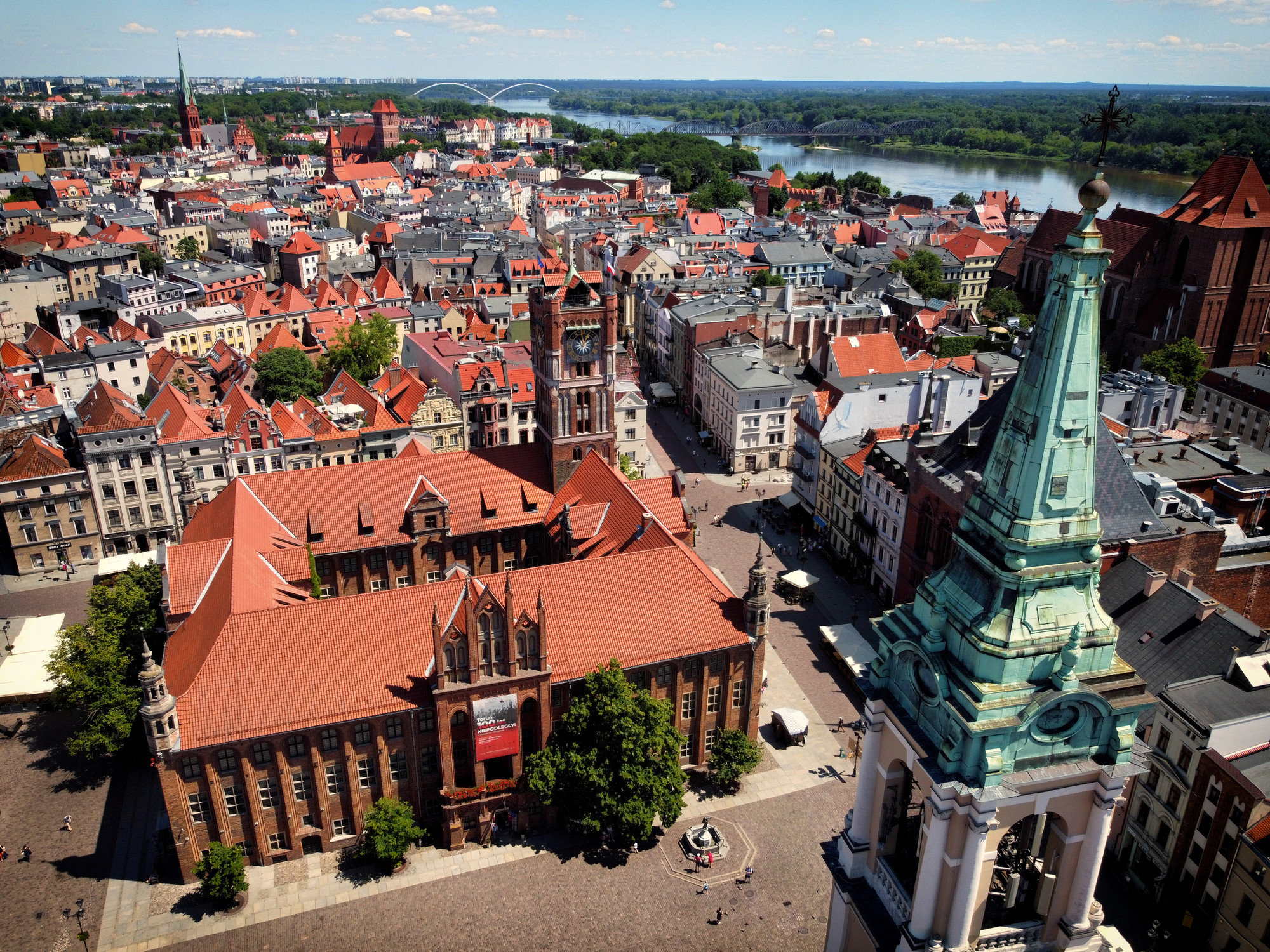 Heading back towards the river, you can circle around and follow the walls of the city's old fortifications, which feature a number of brick gothic gateways. Aside from being damn good-looking, these also allow you to weave in and out of the inner and outer sides, and explore every nook and cranny that it has to offer. Before you go too far, make sure you stop by the ruins of a Teutonic castle, one of the oldest sights in Toruń, which often features historic reenactors playing their part and allowing visitors to get involved with medieval technology. Another unique outdoor activity here is participating in a movie screening, concert or theatre event in the ruins of the old chapel - take advantage of the opportunity if it presents itself!

At the other end of the city's defense walls is the Leaning Tower of Toruń, which has begun sinking on one side thanks to the clay-based terrain of its foundations. As expected, there is a legend attached to this phenomenon, specifically that a Teutonic knight built it as penance for breaking his monastic vows and his imperfections somehow rubbed off on the building. Visitors of all ages can try and stand agaist the angled wall without support for 3 seconds, which is apparently a sign that you are pure of heart (or simply incredibly agile and do enough yoga!)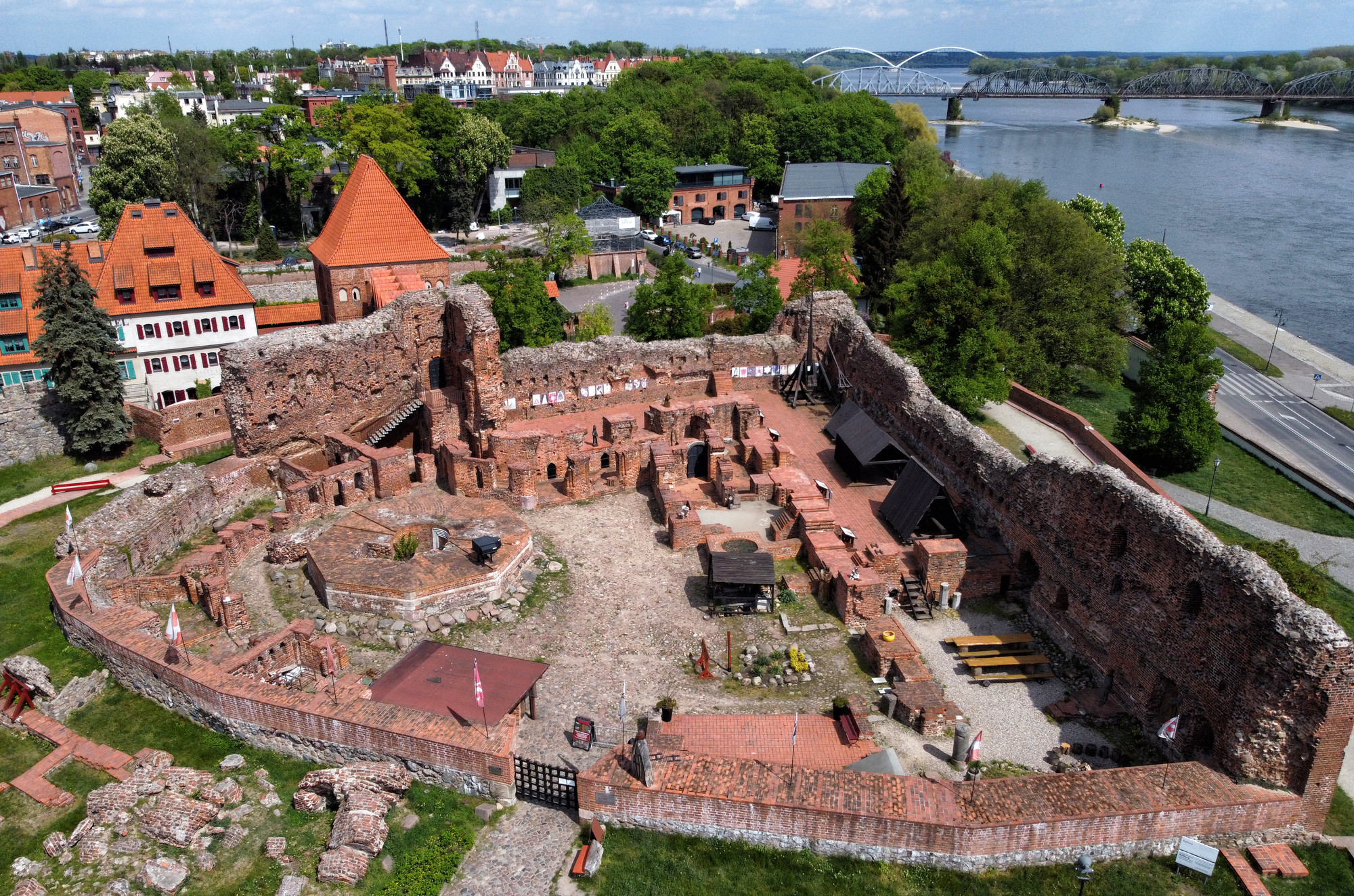 Named after the sister-city of Toruń, Philadelphia Boulevard (ENG: Bulwar Filadelfijski) presents enviable views wherever you look. Most notably, you have a serene panorama of the Vistula river, which can be taken advantage of by a number of barges, ferries and concrete embankments littered with deck chairs. This is the best option for nightlife in Toruń, and one of the barges is even equipped with a pizza oven, making food an easy option as well. Keep an eye out for antics on the water as well as in the sky - it's common to see paragliders catching a view of beautiful Toruń from above. Na zdrowia!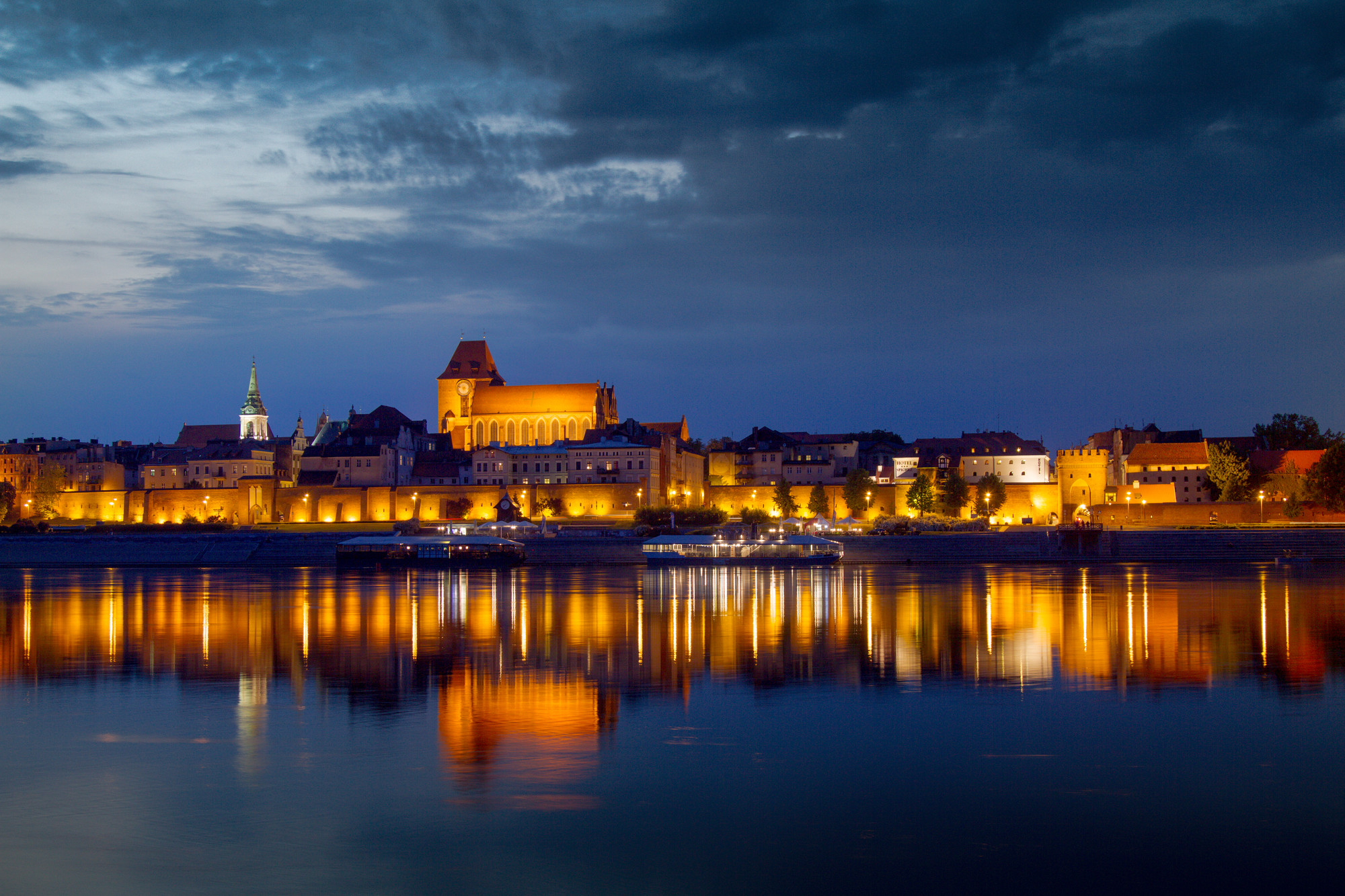 Toruń by Bike
If walking isn't your thing, you can, of course, cycle around Toruń and it certainly enhances the experience! The Old Town streets, excluding ul. Szeroka and ul. Królowej Jadwigi, are bike accessible, and there are bike rental points located on the Vistula riverbank. Toruń is also a perfect base for longer bicycle trips out to the Old Vistula Valley, Chełmińskie Lake Region and Bydgoska Forest.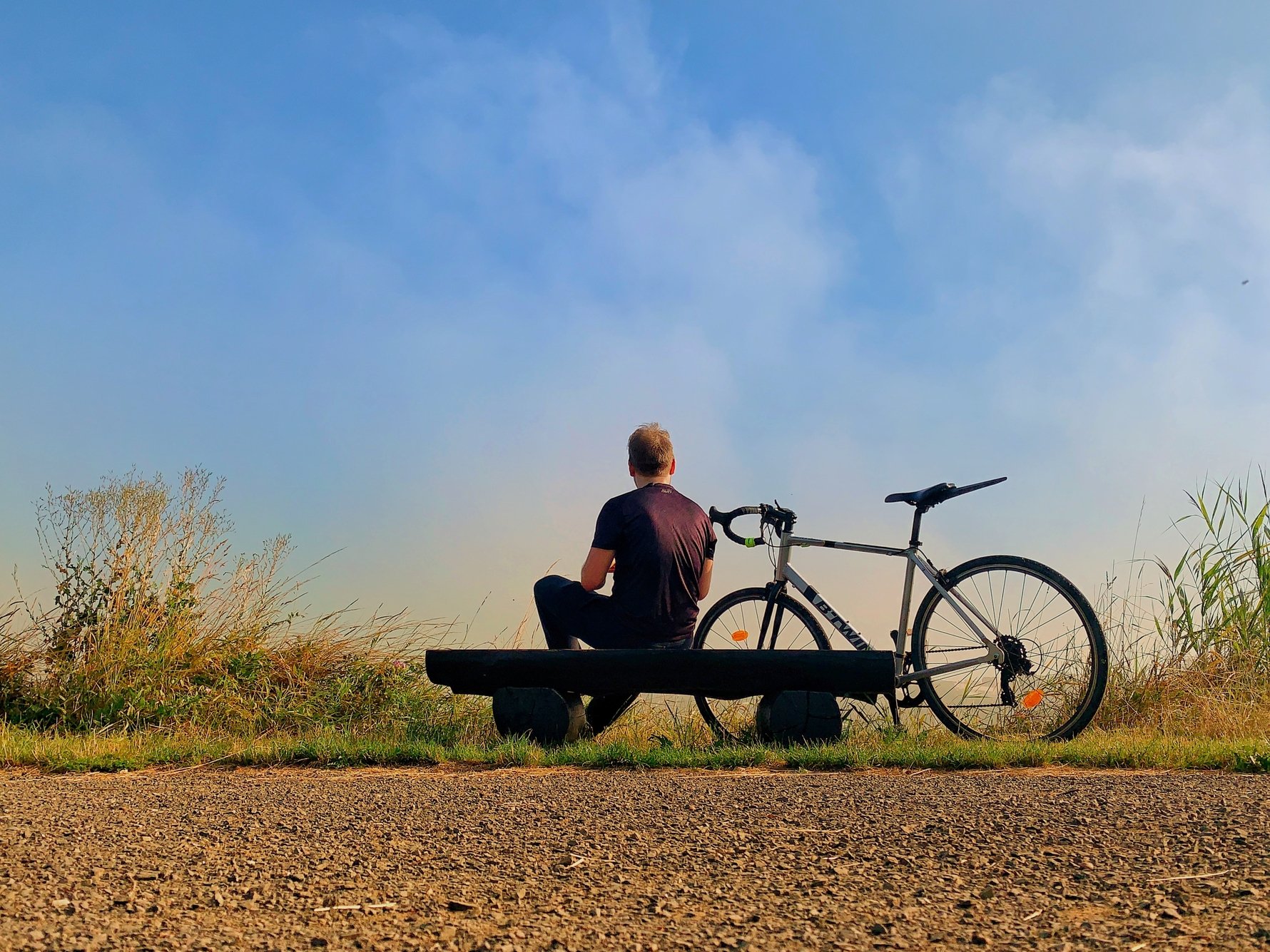 The 4-6hrs Ostromecko cycling route features a visit to the Barbarka forest settlement and the little hilltop Teutonic castle in Zamek Bierzgłowski on the way to the gorgeous Ostromecko palace-park complex between Toruń and Bydgoszcz.

The 4-6hrs Ciechocinek cycling route is a rather picturesque affair, with key attractions including the charming locality of Nieszawa, and the forest lake village of Osiek Nad Wisłą, before reaching the famous health resort town. Please note that a mountain or trekking bicycle is recommended for this one! A Vistula ferry crossing is available in the summertime, however, it is advised to check if the service is running at the time of your planned trip.

The 2-3hrs Chełmża cycling route also passes through Babarka, as well as the stunning lake area of Kamionki Jezioro, and eventually reaches Chełmża's picturesque Old Town.

Those looking for something a little shorter should consider the 30mins Nieszawka cycling route, crossing over the J. Piłsudski bridge and passing by the Dybowski Castle ruins on the Vistula riverside as well as the Olęder Ethnographic Park in Wielka Nieszawka.

The quickest option for casual cyclists takes you over the Vistula and into greenery of the Kępa Barazowa nature reserve, where you can appreciate Toruń from a panoramic lookout on the southern bank. This one is an easy 15-minute trek!

For maps and more information on these cycling routes, download Visit Toruń's Cycling Tours pamphlet.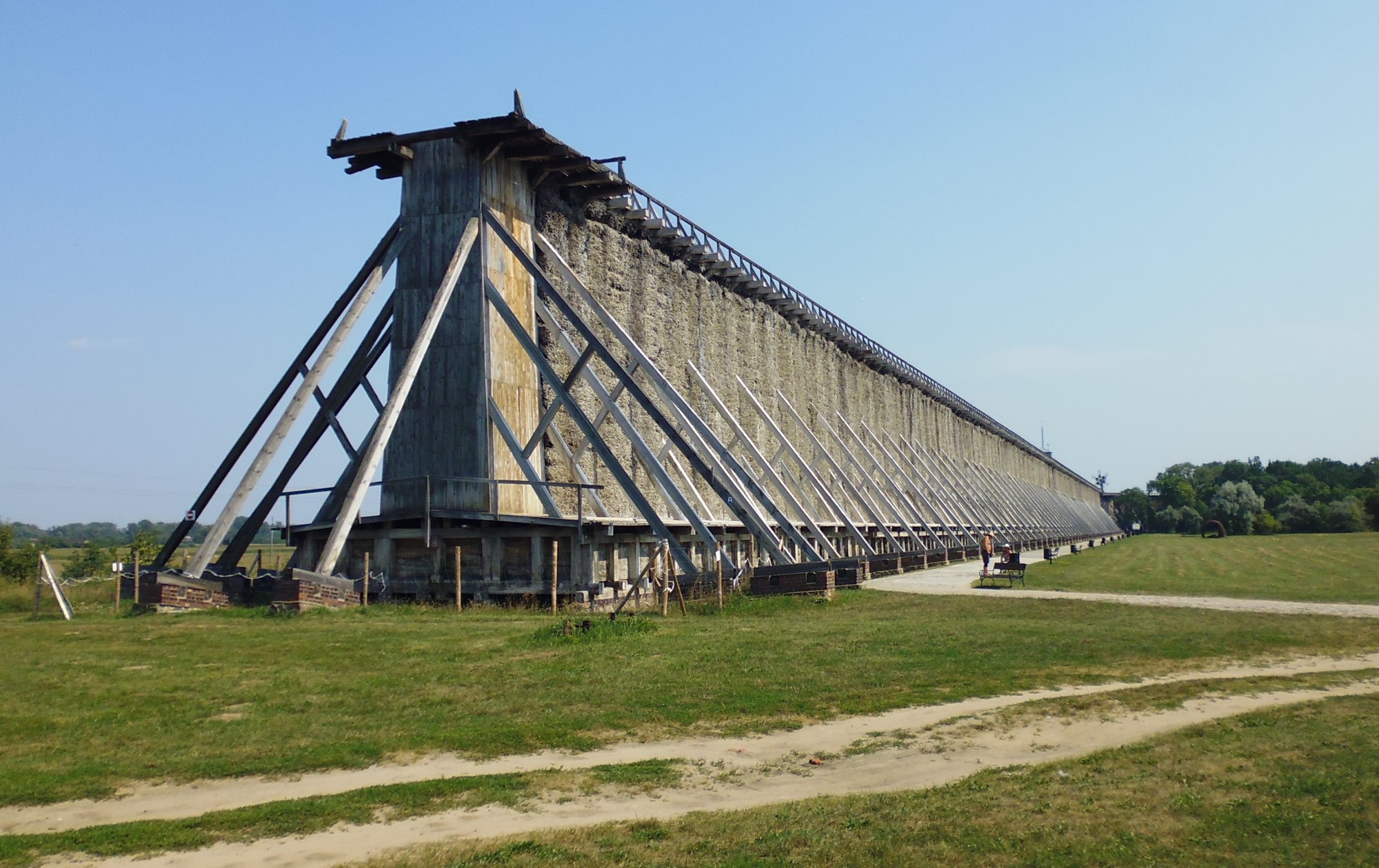 Located around 5km north west of the old centre, Barbarka Toruń is a nature park with various recreational facilities. Whether you're a young family looking to get active or just out for a leisurely stroll, Barbarka is where you should be! For starters, there's a line park, coupled with a playground, a toboggan run, a cricket ground and a camping site, in addition to a bonfire and barbecue area. Throughout the year, various festival and sporting events take place. The former forester's lodge, opposite the pond, is the seat of the Ecological Education Center run by the Tilia Association in Toruń.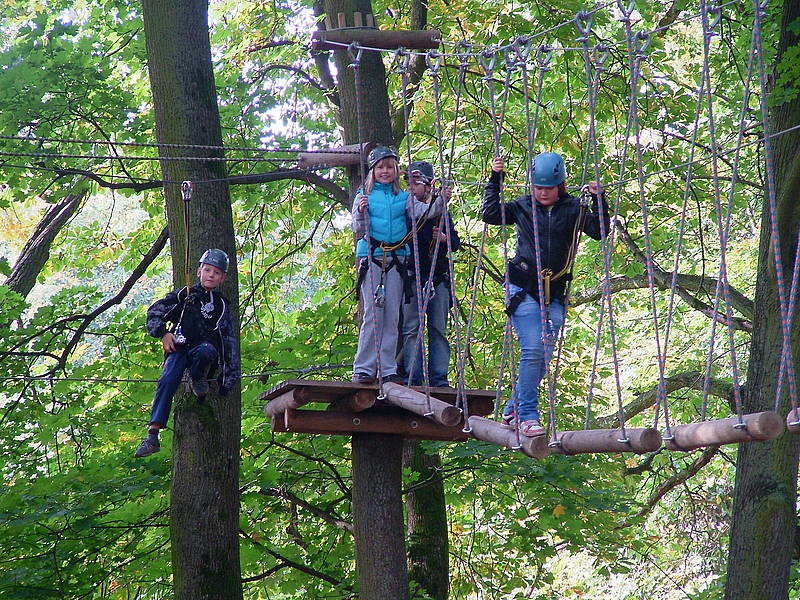 Over the J. Piłsudski Bridge on the other side of the Vistula, Kępa Bazarowa is a nature reserve 'island', that is separated from the bank by a narrow stream. Most people turn left and head through the bushland to the panorama lookout of Toruń, which was once the bridgehead of Poland's longest wooden bridge. However, turning right will bring you across several other outdoor attractions. The first is a small beach, which pulls a crowd in the summer! Further inland is Dybów Castle, which was built here in the 15th century and is less-likely to be sprawling with tourists like the Old Town fortifications!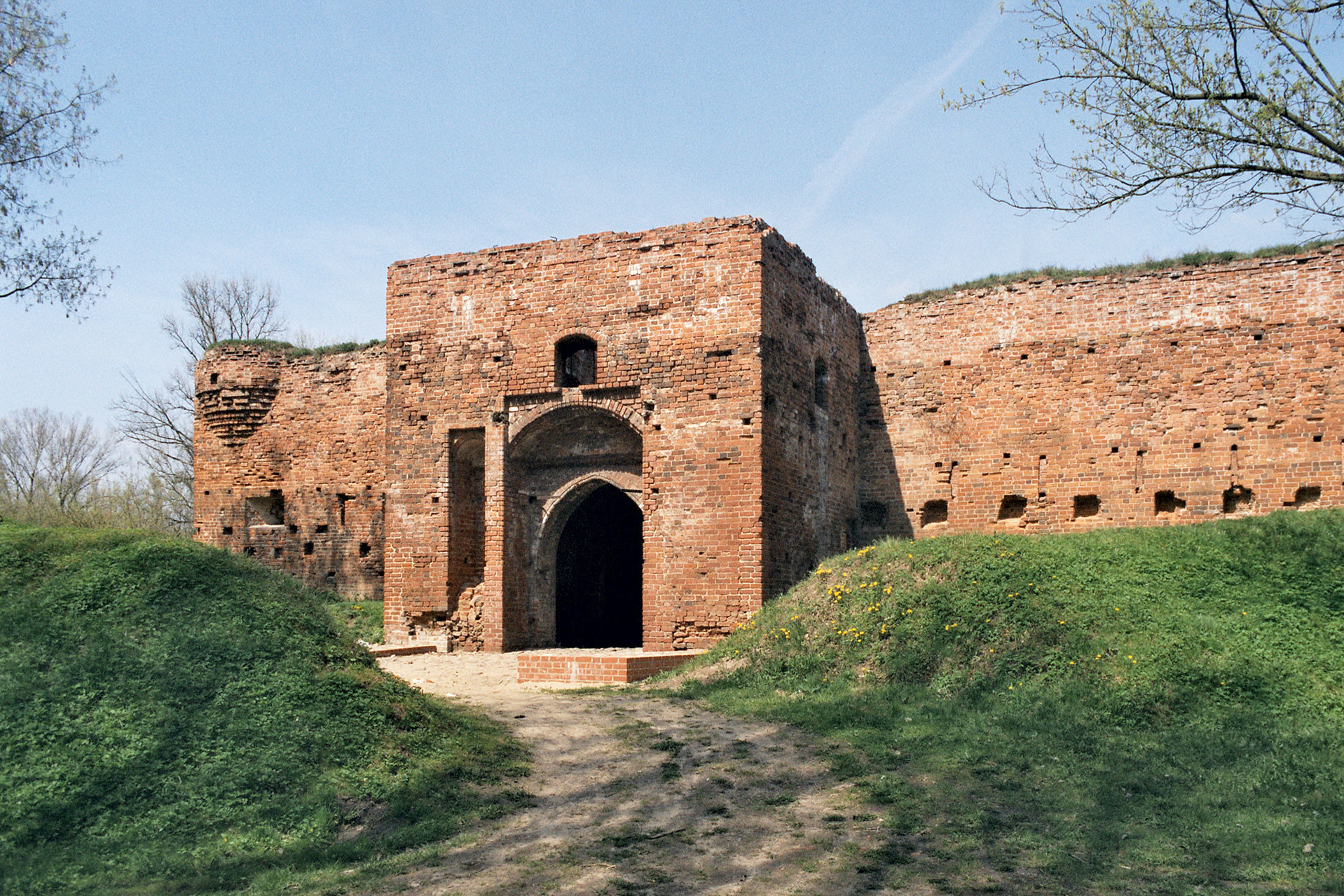 Water activities near Toruń
With such a great splash of water right out the front of the old town walls, watersports in Toruń are, of course, a great option for all types of pleasure seekers. We mentioned the barges earlier, which serve a kind of riviera nightlife experience, but they won't be raising anchor anytime soon. In order to get moving, look for the ferry on the Philadelphia Boulevard embankment the ferry for a 40-minute leisure cruise on the Vistula. We recommend checking out Toruńcy Flisacy, which offers a number of boating options, and even sailing lessons! Their Medieval Port of Toruń cruise follows the Vistula panorama of the Old Town, past the former fishing village of Winnica and Teutonic mill at Trzeposz. The same company also has more nature-focused routes that include bird watching and getting further down stream like a true explorer! In August, the Toruń Flisacy Boat Race is a great option for those who would prefer to watch rather than get in a tub.

As it elsewhere in central and norther Poland, Kayaking in Toruń is also a popular summer activity. Admittedly, less kayaking happens on the Vistula, due to its sheer size and competition with other vessels, but you'll find lots of activity on the smaller Drwęca river. On this tributary, Aqua Natura Park run kayaking expeditions along the Drwęca river between Toruń and Golub-Dobrzyn. 50km north-east of Toruń, you will find plenty of adventurous kayaking options in Brodnice, where you can take on both on the Drwęca and the picturesque Brodnica Lake District.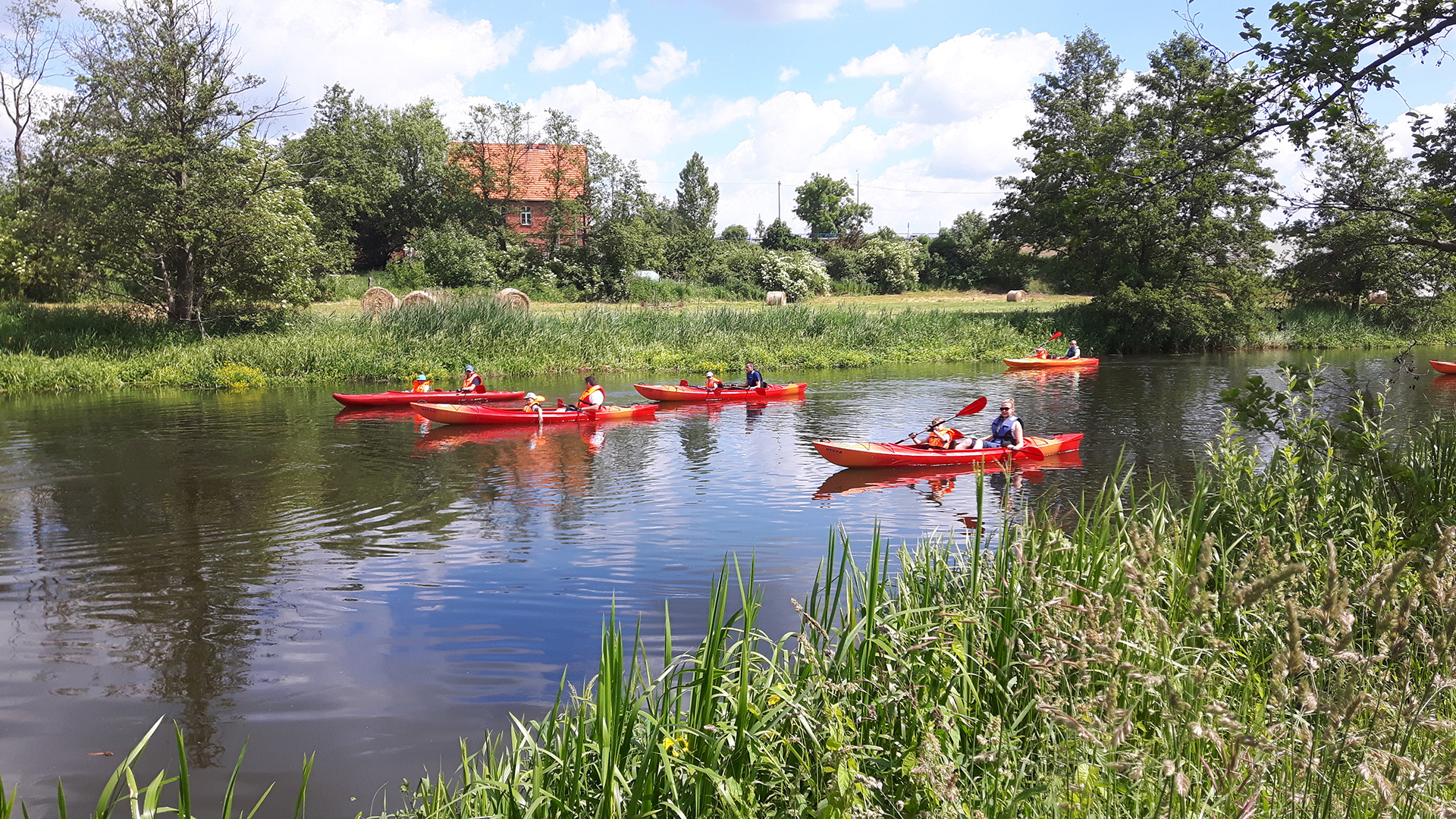 While there are a number of beaches in Toruń, you will need to go a little out of the centre for a true riverside experience. Far away from the concrete embankment of Philadelphia Boulevard, Przystanek Plaża-Toruń (ENG: Toruń Beach Stop) is a relaxed sandy spot on the Vistula that, with the exception of the road bridge, makes it easy enough to forget about the touristy bustle in Toruń Old Town and lose a day just gazing across the water (or taking a dip, of course!).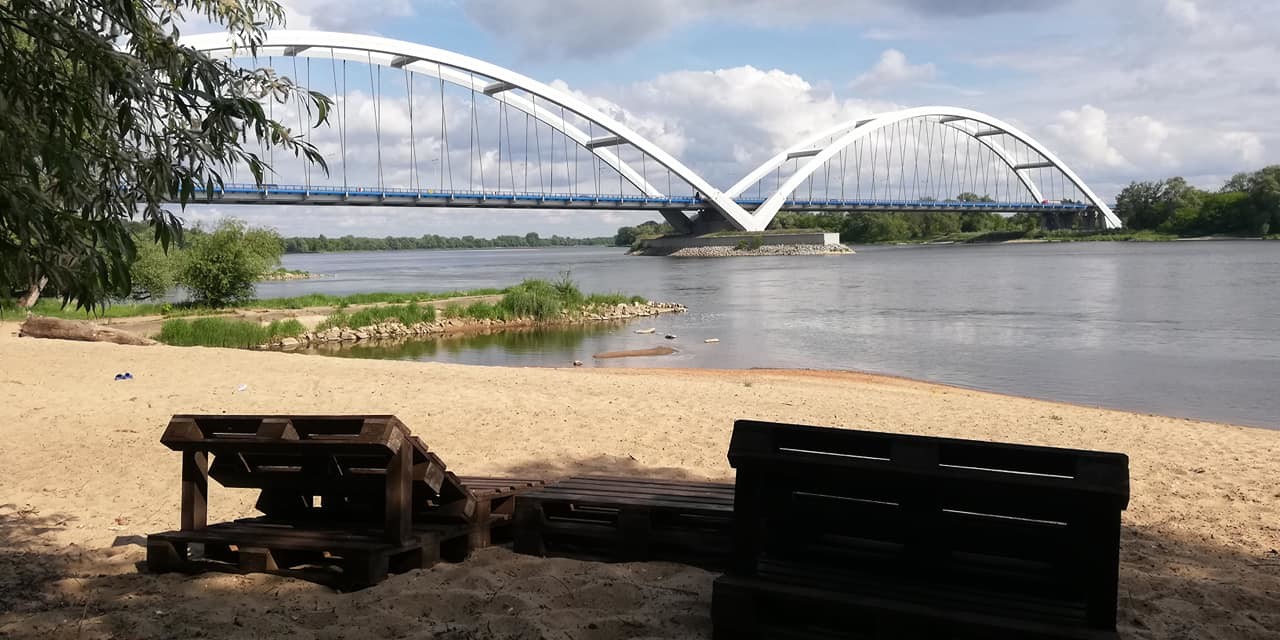 Sculpture-spotting with kids in Toruń
The fairytale quality of Toruń's medieval old town is joyful experience for any family with young children. However, the fun doesn't just stop with storybook architecture and gingerbread. At various points in the city, you can catch sight of colourful sculptures of cartoony-looking characters. Most new visitors will spy their first batch in the windows of Hotel Karczma Spichrz near Brama Mostowa. More are hidden in the nooks and crannies of the Toruń Old Town Hall courtyard. See how you go with the rest!  In addition to these colourful characters, there's a donkey statue and the monument to the comic book character Filus on different corners of the Old Town Market Square that are also worth putting on the list!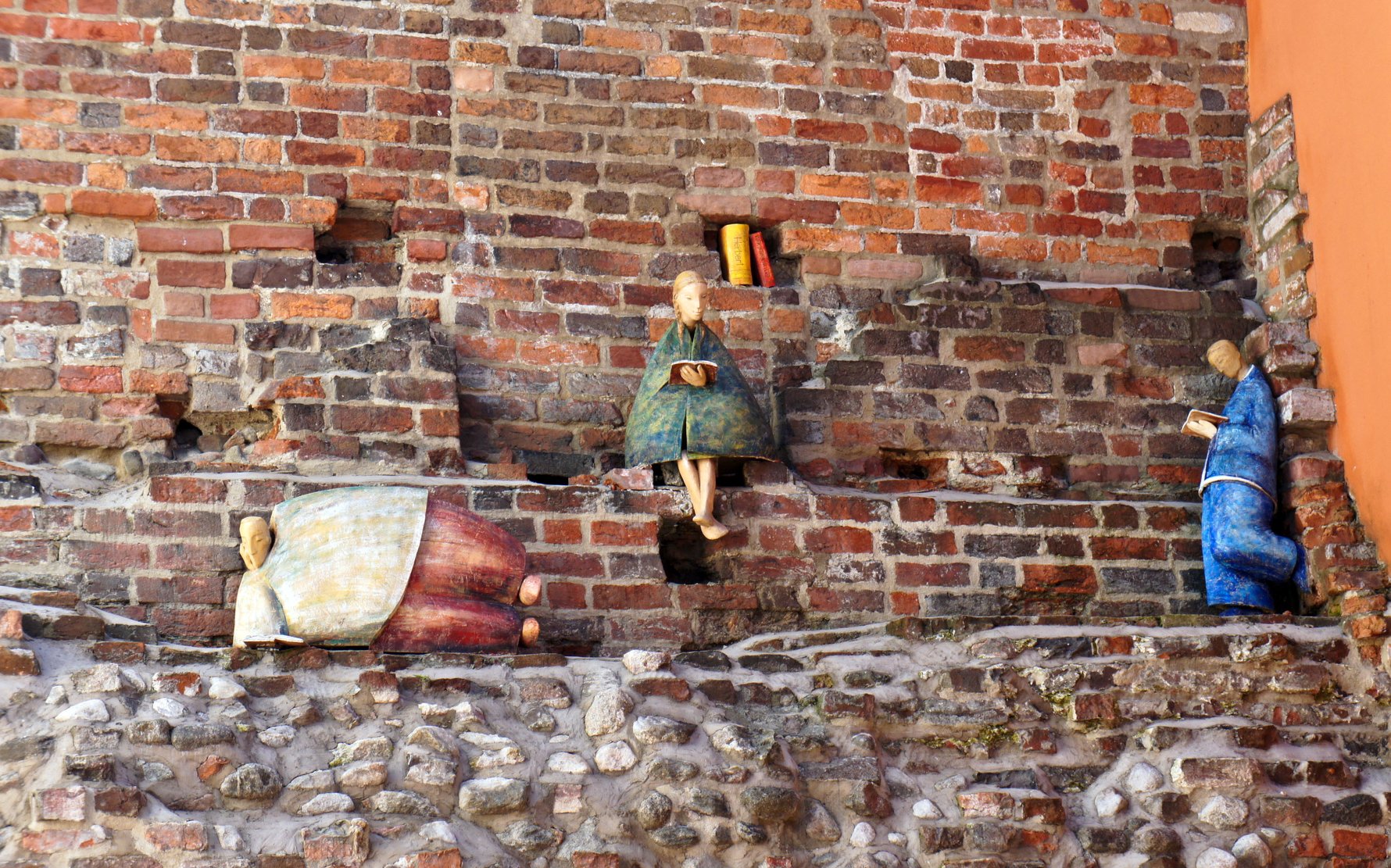 13 minutes walk from the Old Town Market Square, Toruń's Zoo and Botanical Gardens reside on grounds first developed in the late 18th century. It started with a guy named Johann Gottiel Schulz and his collection of European trees, which became the property of the Royal High School of Toruń in 1827. More than 100 years later, the first animals arrived in 1963, specifically llamas and arra parrots from Argentina. Today, Toruń Zoo has many notable residents - brown bears, European bison, meerkats, mouflons, lynxes, porcupines, ostriches, Reeves's muntjacs, red-necked wallabies, long-tailed gorals, alpacas, and wild goats! This is a particularly good option for families with young children, who can get amongst the hullabaloo or retreat to the magical grounds of Toruń Botanical Gardens. Aside the wealth of flora from all corners of the earth - Platanus × acerifolia, Austrian pine, Ginkgo biloba, Turkish hazel, Fagus sylvatica and European oak - this calming haven is also complemented by various pergolas, bridges and water features, guaranteeing an escape from the bustle of the medieval centre.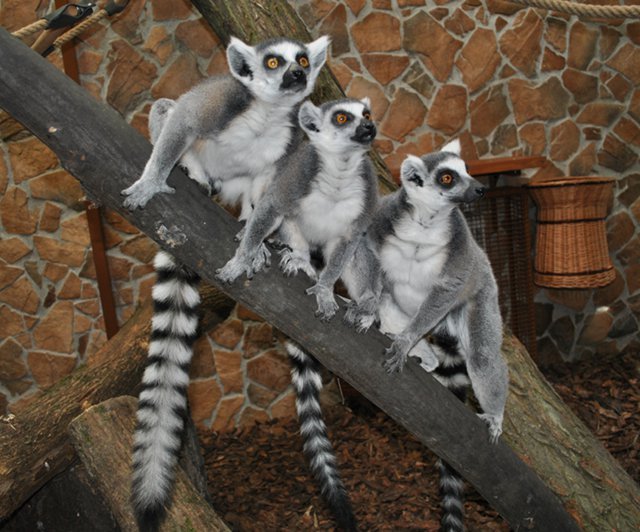 While 'brick gothic' is the talk of the town, Toruń has plenty of stunning examples of other architectural styles throughout the city limits. Of particular note is the Bydgoszcz District, about 20 minutes walk east of the Old Town Market Square, that consists mainly of charming townhouses built at the turn of the 19th and 20th centuries. Decorated with many architectural details and spectacular ornamental designs, many of these buildings are constructed with a timber framing technique, typical of developments from the Prussian era of north and western Poland. You can find many splendid, glamorous villas, located mainly on the streets of Bydgoska and Konopnickiej, all of which are a legacy of the affluent class of Torunian citizens that once lived here. The charm and exclusivity of this district are accentuated by the nearby botanical garden.