Totally renovated in 2014, this excellently maintained lake resort has all the fun and games one expects from a lazy day at the beach, from sun loungers on which to sunbathe, nearby grassy areas for leisure games and a variety of different vessels (including the more fun than fun Stand Up Paddling (SUP)) to take you out to the water. A bar is located in the boathouse, with a whole host of refreshments on offer. The beach is also dog friendly.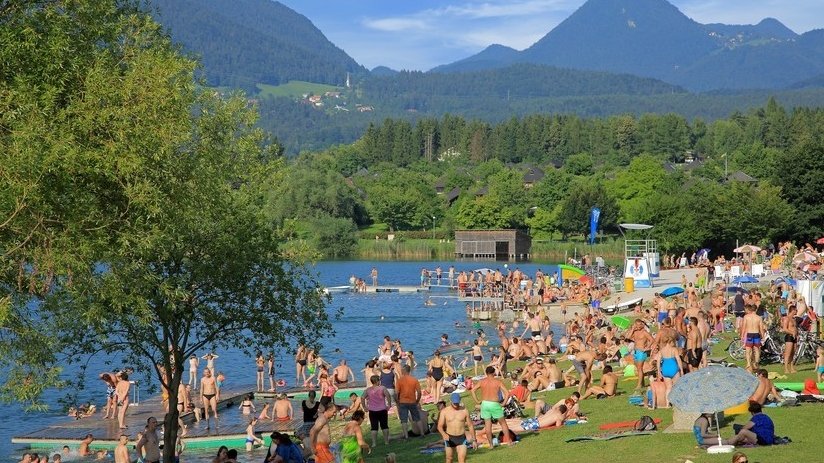 Climbing up the Gonžar rock is a one of a kind experience charged with adrenaline. A 70-metre high rock wall rated at D/E makes Gonžar the most demanding climbing route in Slovenia. Do not forget about safety – you should only attempt the climb with appropriate equipment such as climbing gloves, climbing harness, Via Ferrata climbing set, helmet and appropriate footwear. A climb to Gonžarjeva rock requires sufficient climbing knowledge and good physical condition.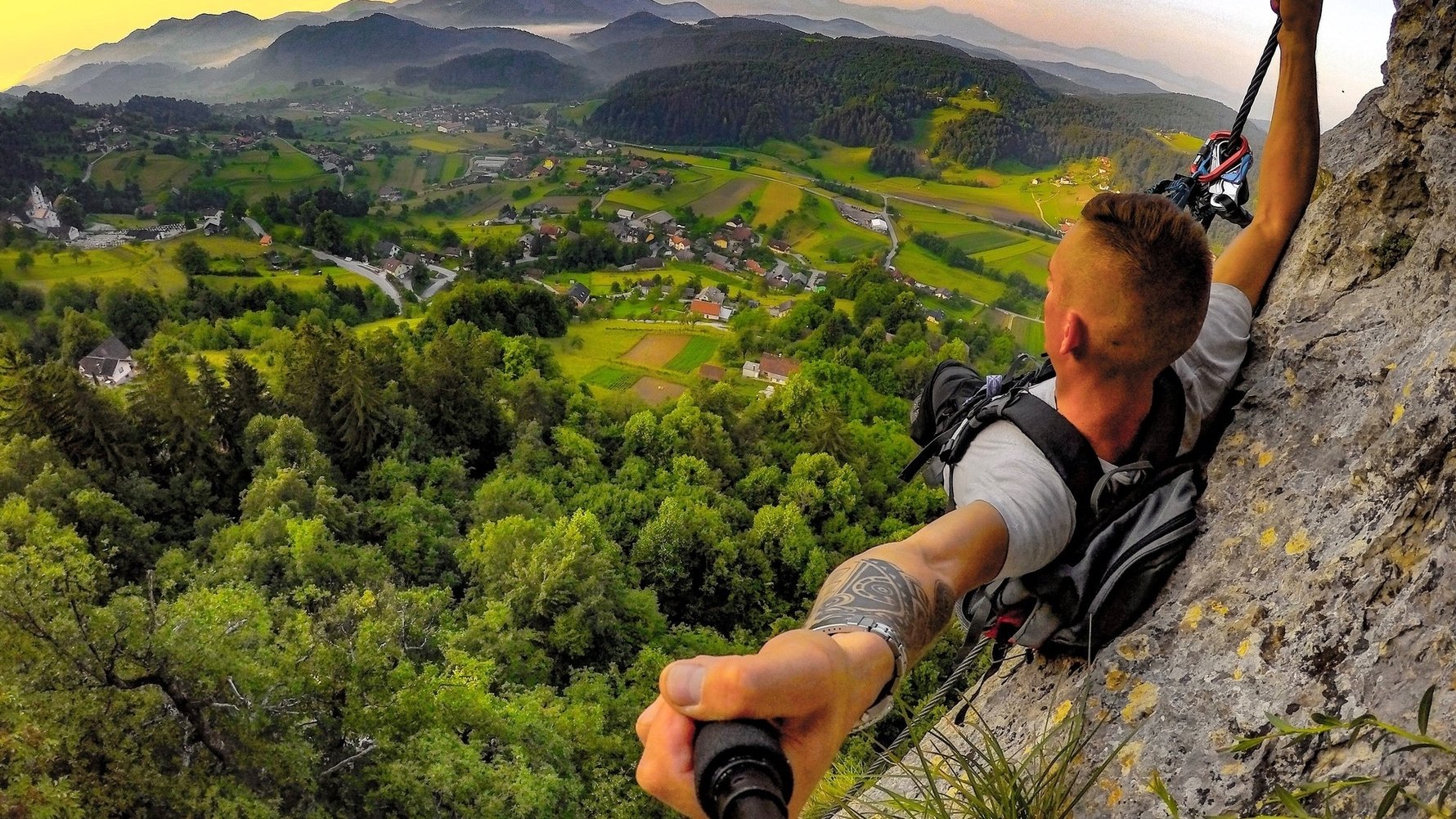 There's no better way to explore the beauty of the countryside than from a bird's eye view. You will be amazed by the picaresque landscape with deep-blue lakes, surrounded by hills and broad green valleys. You can fly over the valley and its surroundings in a glider, accompanied by experienced pilots from the Šalek flying club.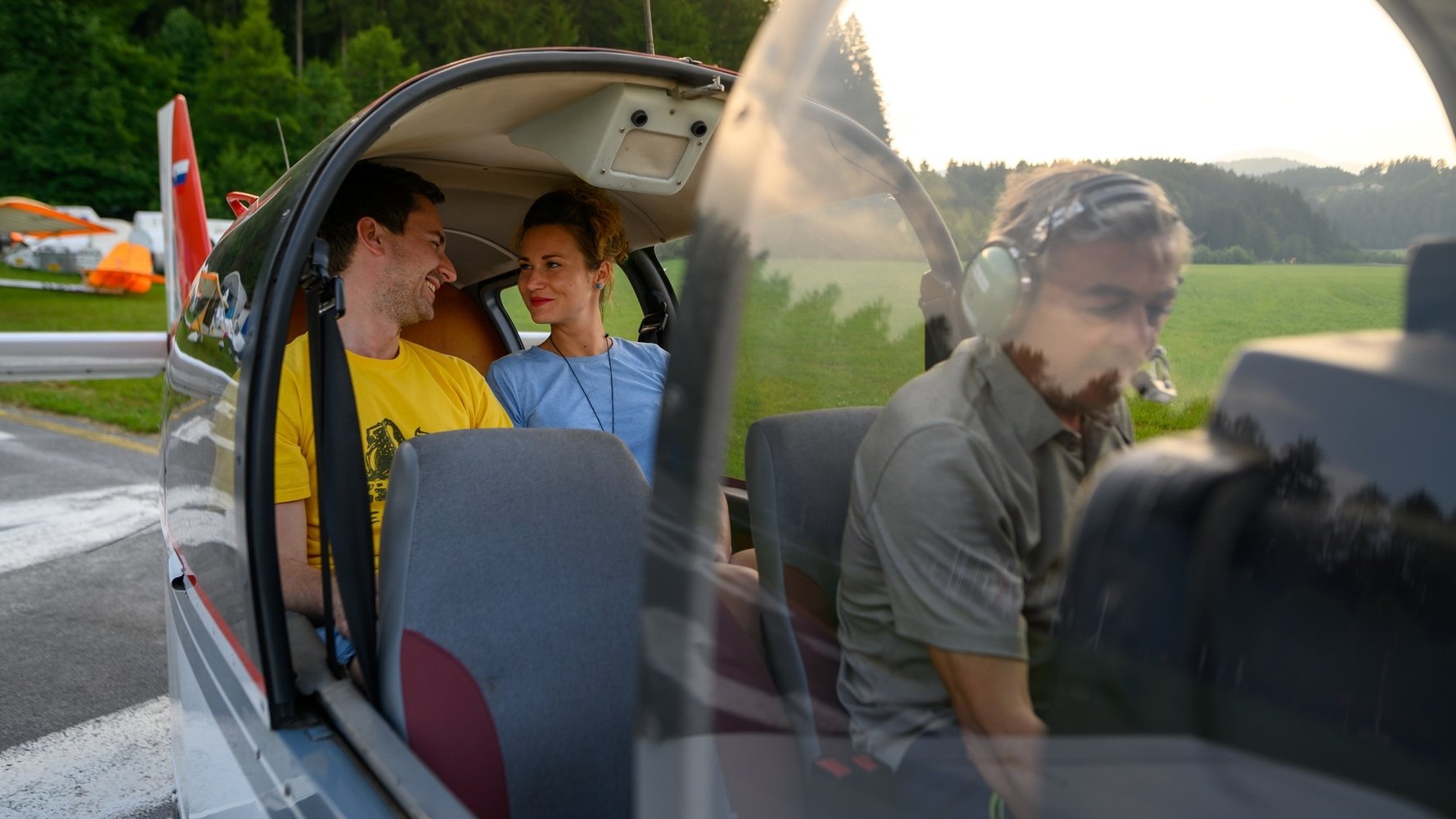 Horses are popular for both professional sports training or relaxed riding in nature. Vesna Glinšek, who continues her father's tradition, will tell you all about the equestrian life. In addition to horse breeding and running her own riding school, she also competes in show jumping. You may observe, feed or groom the horses, ride them in the paddock or ride along the embankments of Velenje lake. There's something special about being around horses. Spend time with these magnificent animals and enjoy the peace and tranquillity of the area.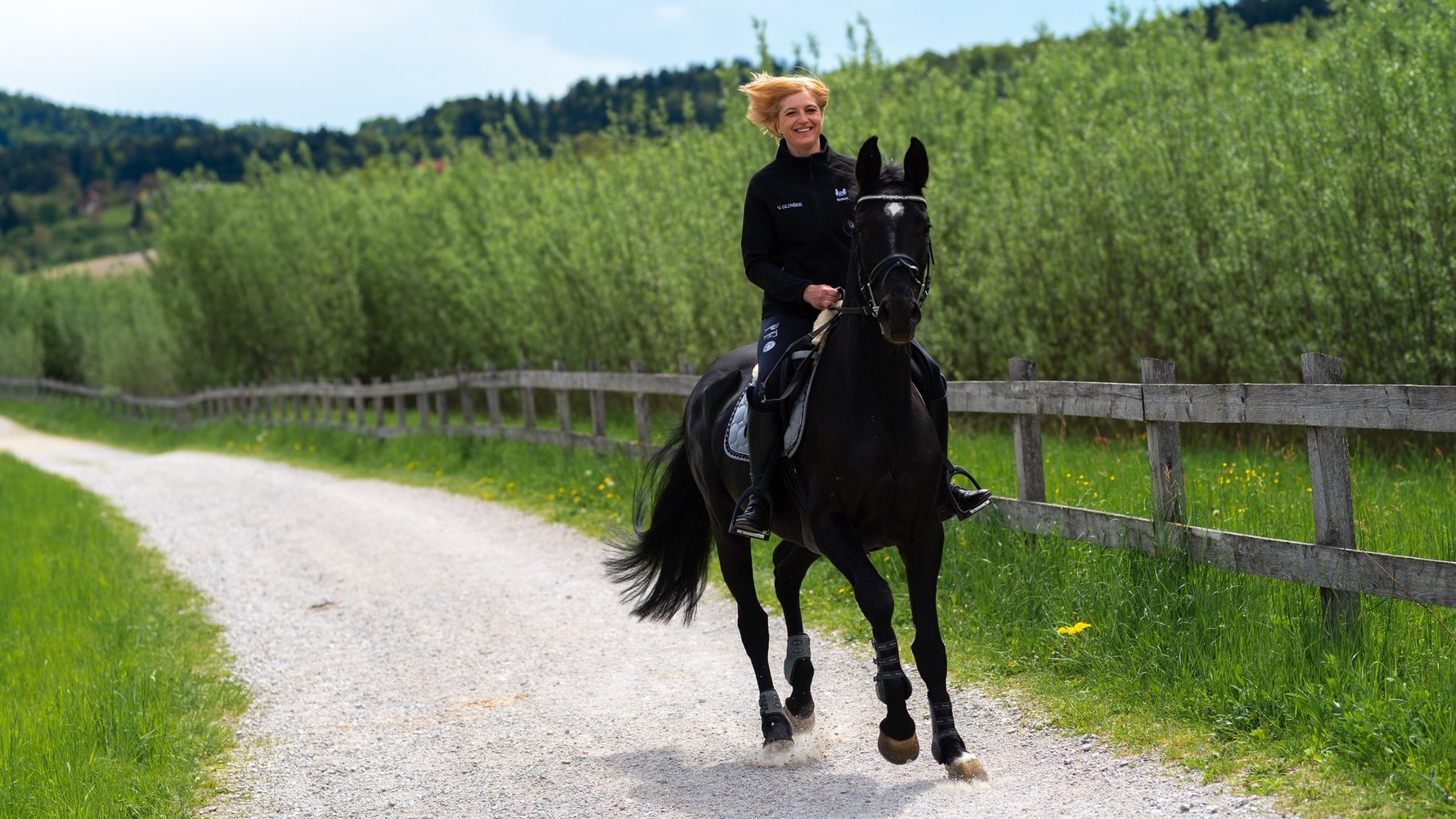 With a total surface of 480 square metres the pump track has been providing visitors with an awesome new asphalted polygon track since its opening in the summer of 2018. You'll find it in the green-space between the two elementary schools, Gustavo Šilih and Anton Aškerc. It consists of two tracks of different levels making it suitable for beginners and more experienced riders, each track is two metres wide. Pump track is free and is well lit for evening use.