Pork, potatoes, dairy stuff, black bread, cabbage. Hardly cuisine supérieure, you might think. But the age-old ingredients that make up traditional Lithuanian food are still being rustled up in incredibly delicious ways. Let's tuck in.

Black bread, hard and crusty on the outside and firm and slightly sour on the inside, should be top of your list of local foods to sample. Made from dark rye flour, slices of it were once on the table for practically every meal.

Back in the day, when all Lithuanians simply ate whatever they could grow, every farmer's wife would make her own - vigorously kneading dough made from flour, water and yeast, letting it rise, covering it with cabbage or maple leaves for flavour, and baking, reverently making the sign of the cross above it. A loaf was always kept, covered by a towel, in the most honourable place in the house - in the best room under the images of saints.

Bread is so sacred it was once said that if a piece was dropped it should be picked up immediately, kissed and then eaten. Failure to do so and your home may go without any bread at all.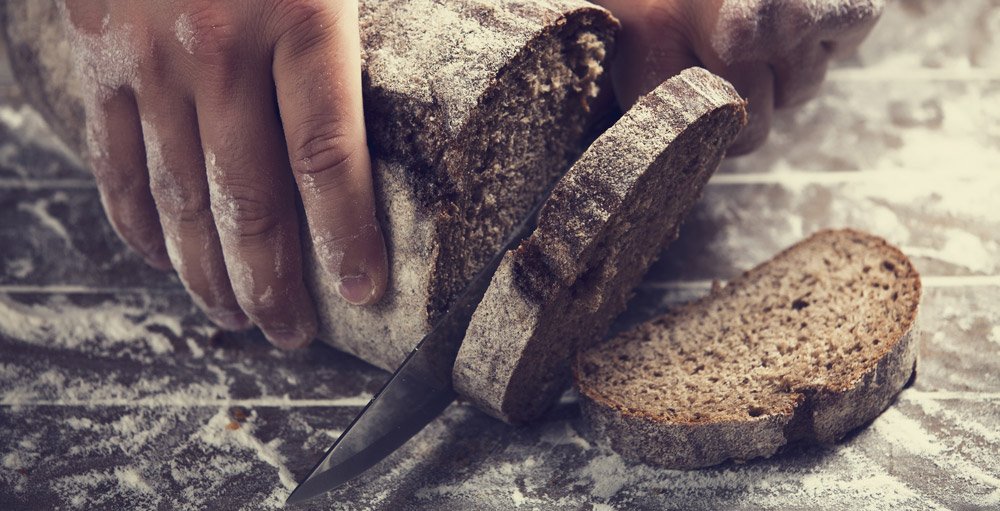 Pigs are not sacred, of course, and are slaughtered for any feast or celebration, especially Christmas and Easter. The most tender cuts are eaten immediately, the rest preserved by salting or smoking, sometimes allowing it to smoke using alder or juniper wood for up to a month.

Not much of the animal is wasted. The stomach is filled with lean mince and seasoned to make a rich, dark ball of meat called skilandis. The large intestine is stuffed with grated potato to make slimily delicious vėdarai. The trotters are braised for hours and served with bacon and sauerkraut, while the crunchy ears and fatty snout are served up as beer snacks.

Our favourite way of eating pork in Lithuania is to devour a huge, boiled, heavily-smoked knuckle (virtas rūkytas kumpis), all crunchy crackling and tender meat, served with lashings of horseradish sauce, sauerkraut, potatoes and dill.

The mighty potato takes precedence over all other vegetables, even though it didn't actually arrive in Lithuania until well into the 18th century. But the locals prefer to prepare it in an unusual way - grating it raw before cooking. Potato pancakes (bulviniai blynai) with sour cream are a must-try treat, though quality varies from restaurant to restaurant. Another dish to look out for is žemaičių blynai, soft, stout potato pancakes with a crispy exterior and stuffed with meat or mushrooms.

But the most famous potato dish is the legendary cepelinai, or didžkukuliai, huge zeppelin-shaped dumplings stuffed with minced meat, mushrooms or cottage cheese and usually topped with fried cubes of pork fat. Making them is a fine art. And if they're not eaten on the day, they can be fried and served on the next.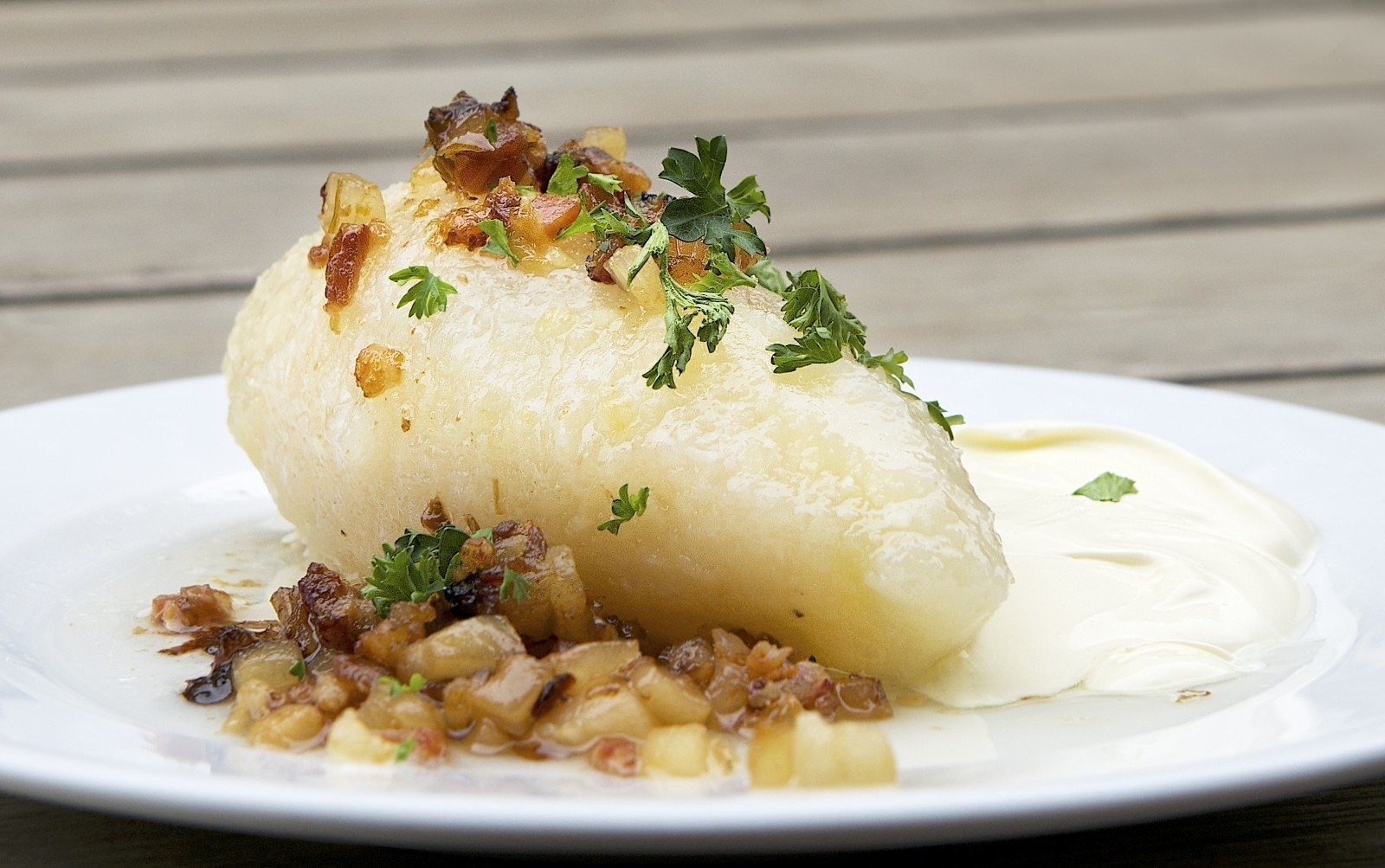 Lithuania is also a country rich in mushrooms (grybai). Around 20 edible species can be found in the country's forests just as the autumn can be sensed in the air, but prized above all is the fat and juicy boletus. Mushrooming is a local passion, and should be done with someone who absolutely knows the edible from the poisonous.

Soups are a staple of the Lithuanian diet. In summer, you have to try the legendary bright pink šaltibarščiai, cold beetroot soup made with kefir sour milk, boiled eggs and, preferably, lots of dill. It usually comes with a small side dish of potatoes. Hot soupy favourites include the local version of borsch - usually with meat in it - mushroom soup, cabbage soup and poppy-seed milk soup, all of them tasty.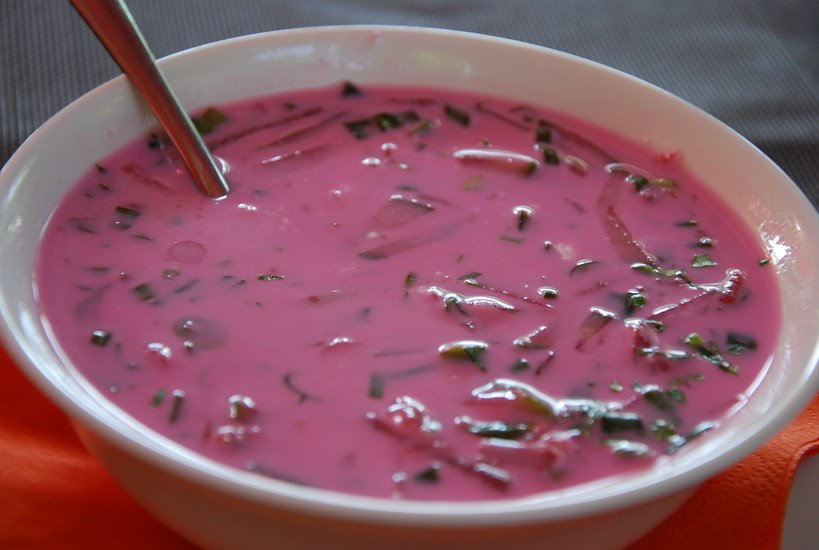 Beef is not traditionally a Lithuanian strong point, and some restaurants do better than others at serving tender cuts. But veal is excellent just about everywhere, whether roasted, sautéed with apples or stuffed with liver. Chicken dishes are, of course, widespread and turkey is popular too, but duck, like beef, is hit or miss.

Particularly popular in Trakai but available throughout the country are kibinai - pastries filled with meat, mushrooms, even chocolate - and čenachai, ceramic bowls piled high with succulent chunks of meat, potatoes and veg. You might see delicious balandėliai too, minced meat wrapped in cabbage leaves.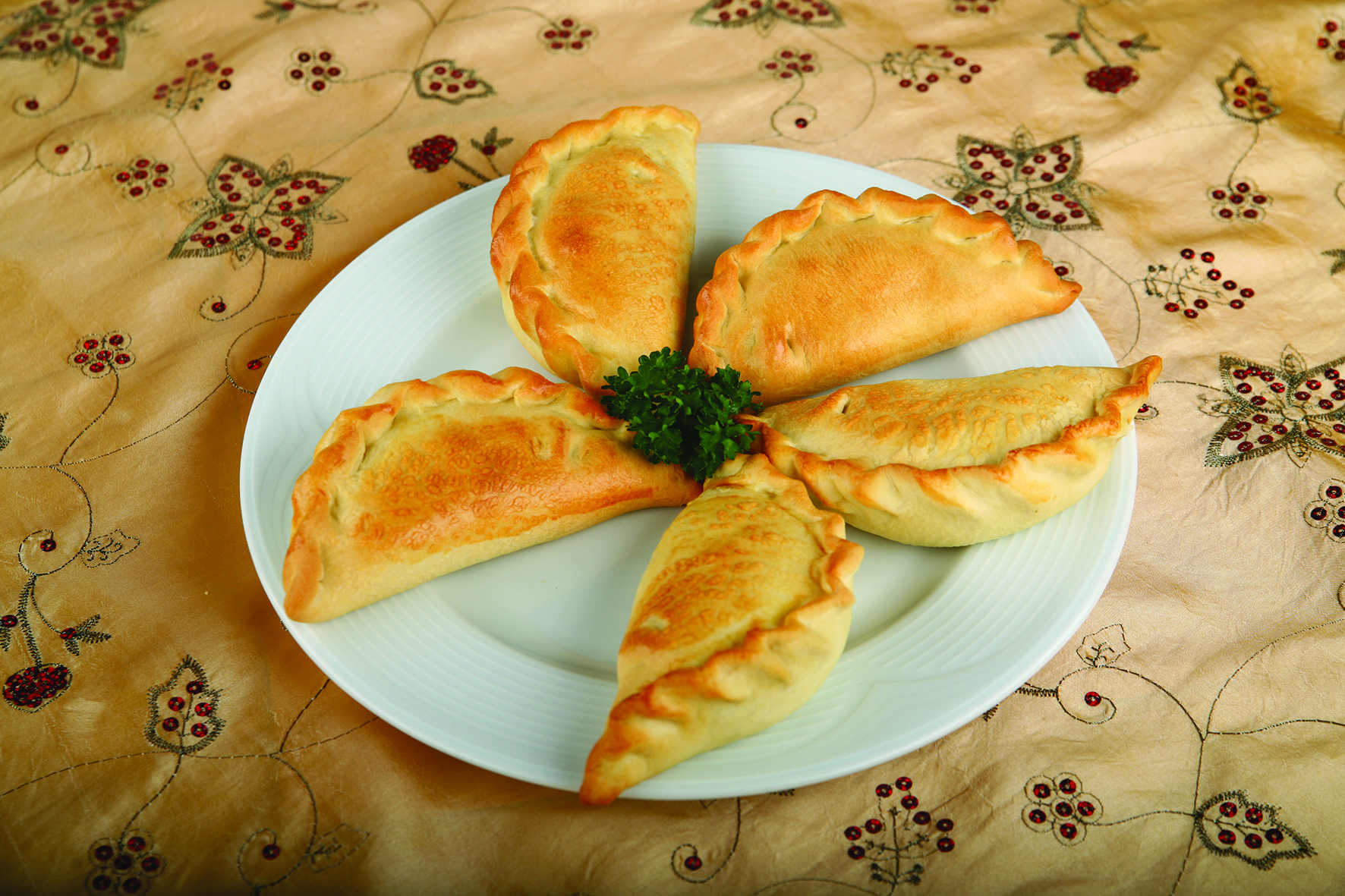 On the fish front, herring (silkė) is the most widespread, fished straight out of the Baltic Sea. Pickled, baked or fried, you will often see herring as an appetiser. If you are ever by the sea in Lithuania the most sought-after delicacy is eel, and you may also see the freshwater versions on sale inland. When it comes to bigger fish, pike-perch (sterkai), pike (lydeka) and carp (karpis) are all delicious and local.

There are many dairy treats not to be missed if you're in the supermarket. Sūreliai are amazing little sweet sausages of curd cheese often coated in chocolate, loved by children and adults alike. Curd itself comes in dry, grainy chunks, wetter flat slabs or - the most transportable - flat, hard, oval-shaped pieces often flavoured with caraway seeds, herbs or spices. In fact, the dairy section of a supermarket can be bafflingly broad, with seemingly infinite varieties of cheese, cream, kefir, yoghurt, butter and much more.

Finally, desserts. Šakotis is probably the national cake, baked slowly on a spit, with deliciously sweet branches spiking away from the stem. But just as tasty is tinginys, made in various forms with chopped-up biscuits, cocoa and butter. There's also stick-in-the-teeth poppy-seed cake, the many varieties of honey cake, fabulous varies of cookies and wafers, and countless cream cakes.

Salivating yet? Enjoy your culinary tour of Lithuania!