Zakynthos is a beautiful Greek island located in the Ionian Sea. It has something for everyone, from stunning beaches to picturesque villages, and plenty of activities and attractions for tourists of all ages. 
The most famous beach in Zakynthos is Navagio Beach, a crescent-shaped white sand beach with crystal clear waters and towering cliffs overlooking the shore - a sight that shouldn't be missed. There are numerous other beaches around the island where visitors can relax, swim or take part in watersports like diving and snorkelling. For those seeking more adventure, Zakynthos also offers incredible opportunities for hiking, rock climbing and mountain biking. During the summer months, there are boat trips available to explore some of the small nearby islands.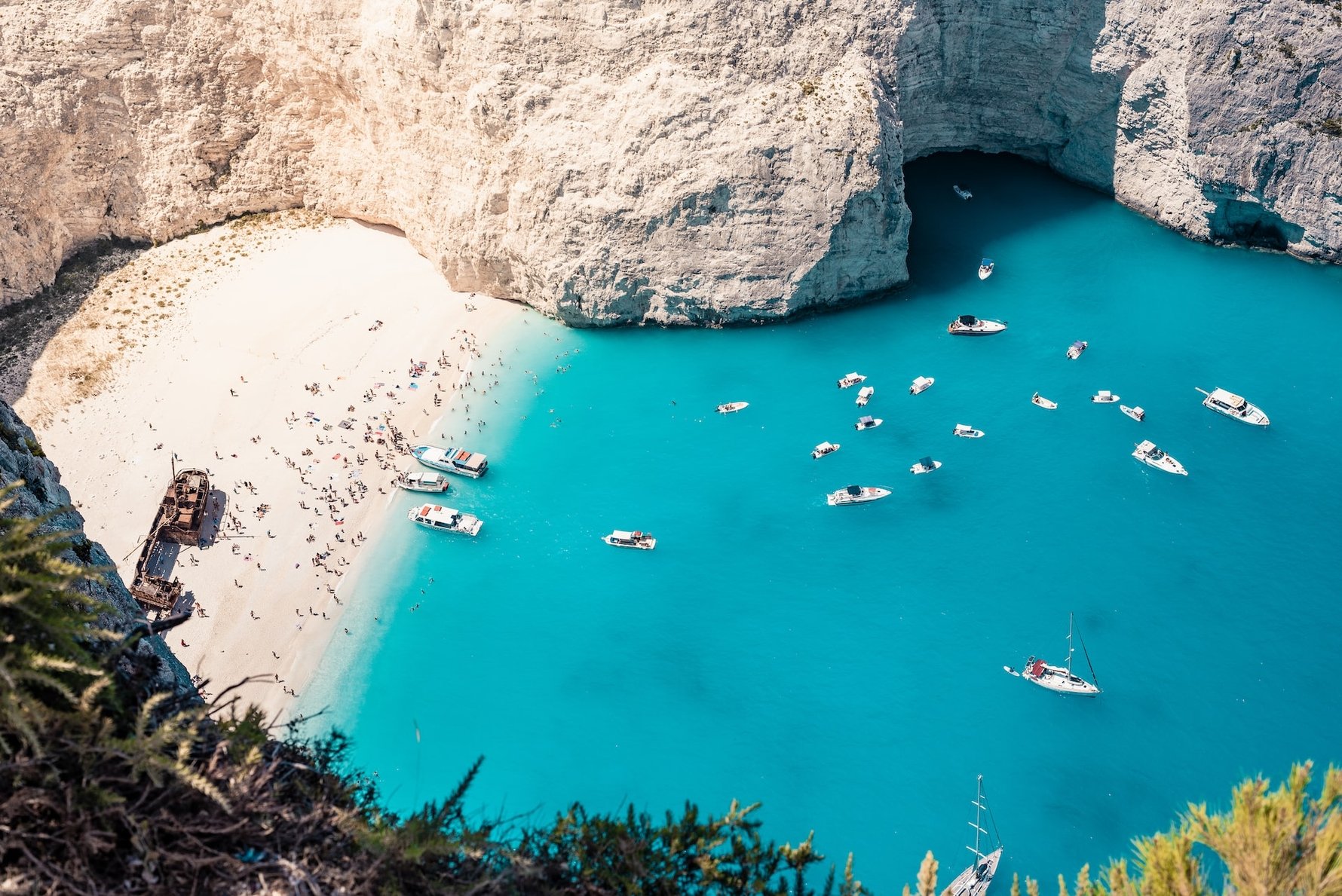 While on the island, visitors can check out sights such as Zante Castle situated near Vasilikos village or take a walk around Solomons Castle in Agios Sostis village. History buffs can visit many sites including ancient ruins of Paleokastro and Rakli Monastery located near Argassi village. Visitors should also make sure to sample some of Zakynthos' delicious local cuisine - from fresh seafood dishes to traditional Greek pastries.
 
For a more cultural experience, visitors can explore one of Zakynthos' many museums such as the Byzantine Museum of Zakynthos which houses an extensive collection of artifacts dating back hundreds of years or visit Dionysios Solomons Square filled with Venetian architecture reflecting the city's rich history. There are also several churches throughout Zakynthos offering services on Sundays as well as other religious holidays throughout the year where locals come together to celebrate their faith and traditions. 

In addition to its many popular attractions, Zakynthos has plenty of hidden gems waiting to be discovered including some remote villages tucked away deep within lush forests or small secluded coves away from the hustle and bustle of everyday life - perfect for those looking for a more tranquil side to this idyllic paradise island. No matter what kind of holiday you want, be it active or relaxed exploring culture or nature, there's something special waiting for you in Zakynthos!
Looking for a Greek island destination more off the beaten path? Check out our selection of the Best Unknown Islands in Greece here!