Ivo Papazov - Ibryama, winner of the BBC World Music Award, celebrating his 70th birthday and the Ensemble "Filip Kutev" with their 70th anniversary jubilee concert are the main highlights of this year's Apollonia Arts Festival, which will place for the 38th year in Sozopol, between 28th August and 5th September.


The full program (in Bulgarian) of Apollonia 2022 can be found on the official website  www.apollonia.bg
28th August
20:30 in the Amphitheatre 
The opening of the Festival will be a concert  by the popular Youth Wind Orchestra Junior Band -Veliko Tarnovo conducted by Yordan Tsvetanov.
Program Highlights (for non Bulgarian speakers)
Throughout the festival you can see three art exhibitions at the Art Gallery, Sozopol - they all open on 28th August at 18:00
1) 10th Edition Stage Poster Design
2) Christo beyond Christo
3) Sunny Perspectives - sculptures by Martian Tabakov and Martin Trifonov

29th August
19:00 Archaeological Museum
Concert: Integral The paintings of Rachmaninoff
The double integral album with Rachmaninov's etude paintings (released in 2022). Nine of the most technically difficult etudes are performed by students at the Lubomir Pipkov National Music School, in Antonina Boneva's piano class.

30th August

19:00 Archaeological Museum
Piano Concert Julian Trevelyan
Julian is an award winning British musician - pianist and composer. Sponsored by Patrick Mazur, he continues his studies with Rena Shereshevskaya at the Ecole Normale, Paris. He is a graduate of the Lieven Music Foundation, where he studied with Elizabeth Altman and Christopher Elton. He graduated in musicology as well as geology from Oxford.

21:00 Amphitheatre
IVO PAPAZOV - IBRYAMA at 70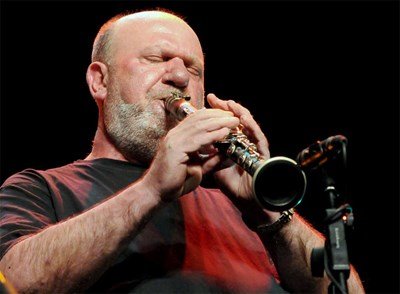 A Birthday celebration with the participation of Trakia Orchestra and Petya Paneva
Ivo Papazov, nicknamed Ibryama, is a Bulgarian clarinetist. He leads the "Ivo Papazov Wedding Band" in performances of jazz-infused Stambolovo music, and is one of the premier creators of the genre known as "wedding band" music in Bulgaria. In 2005 he won the BBC World Music Audience Award.

31st August
19:00 Archaeological Museum
Piano Concert:  Ivo Varbanov & Fiammetma Tarli

21:00 Amphitheatre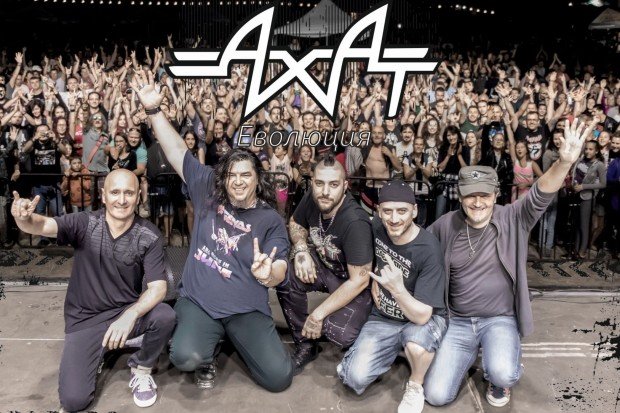 Concert: Bulgarian Rock Group AXAT
​​​​​​​
​​​​​​​1st September
19:00 Archaeological Museum
Concert:  Yoanna Kamenarska (violin) & Nadejda Tabakova- Dimitrova (piano)

21:00 Amphitheatre
​​​​​​​CMF (Stinga Manga Funk) in Concert - Ouroboros They say that gypsy music is ancient, deep, captivating and beautiful. When it comes to CMF, it is elegantly mixed with funk, jazz and progressive rock.

23:00 Archaeological Museum
​​​​​​​
Jazz Concert: Preludes for the Piano - Jivko Petrov

2nd September
19:00 Archaeological Museum
Classical Concert: Piano Quartet - Austrian Music
21:00 Amphitheatre
Beloslava 22 - Bulgaria's popular jazz singer in concert

3rd September
19:00 Archaeological Museum
​​​​​​​The song of memories: Ina Kancheva (soprano) & Emmanuel Ivanov (piano)
21:00 Amphitheatre
​​​​​​​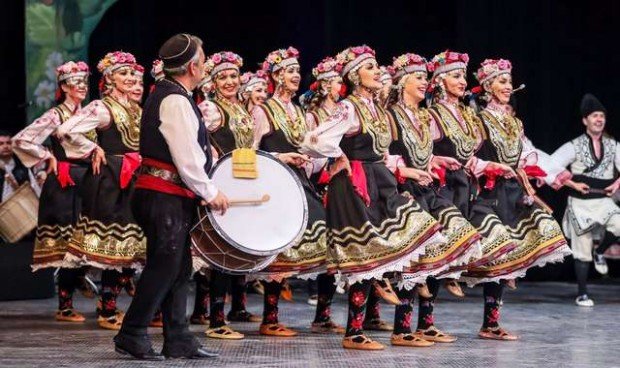 'Filip Kutev' Ensemble celebrates its 70th Anniversary - folklore music and dance

4th September
​​​​​​​19:00 Archaeological Museum
Classical Concert: Masterpieces of youth - Elena Dikova, Jordan Dimitrov, Hristo Tanev
​​​​​​​20:00 Summer Cinema
​​​​​​​Bulgarian Cinema - Dreamer  by Vladimir Todorov
21:00 Amphitheatre
​​​​​​​Rock Concert: The Foundation celebrates 'Shtursite' at 55. Bulgaria's rock idols honour each others achievements. Obviously it helps if you have grown up with these songs, but on stage you will see and here some of Bulgaria's best musicians.

5th September
19:00 Archaeological Museum
Konstantin Kostov Jazz Trio
21:00 Amphitheatre
The Songs of Stefan Diomov  - the composer and music teacher is the founder of the Bulgarian cult music group Tonika. Participating are members of Tonika, The Five Seasons, Toni Dimitrova, Boyan Mihailov, and orchestra  conducted by Levon Manukyan. Dedicated to the memory Vanya Kostova.
Tonika is among the most popular and beloved bands in Bulgaria. Founded in 1971, since then the members and the name of the group have changed several times. Nevertheless, Tonika manages to captivate audiences of all generations. For more than 50 years, the ensemble has performed thousands of concerts in Bulgaria and around the world.

Ticket prices range from 20 - 40 leva for most events and are available from the ticket office at the beginning of the Old Town by the Amphitheatre or online from eventim.