Travelling with children is equally fun as it is challenging. Whether it's keeping your child happy with food and activities, minimising the boredom of mature sightseeing or encouraging them to keep moving to the next stop, it can often seem like a constant battle to enjoy your holiday. Fortunately, for families visiting Gniezno, the city of kings, there are a variety of options for a variety of young minds, whether it's sunny or a rainy day!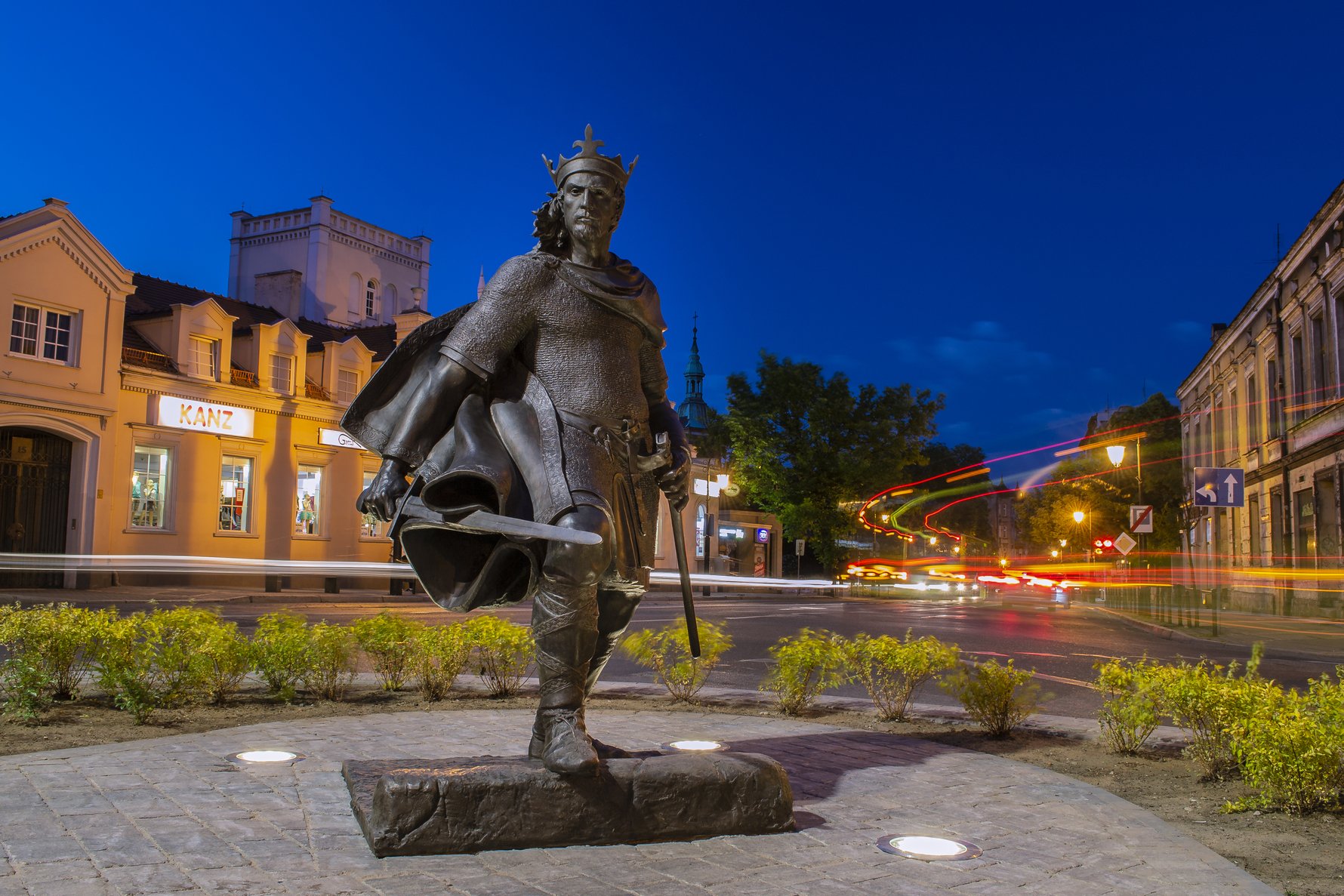 Gniezno is a historic city, so it's not hard to stimulate the imagination of a child when walking through the cobblestone streets and arches of the old centre, passing the many action-poses of various Polish kings on the footpaths. This may very well be the spark of motivation that can convince an otherwise-difficult child to visit a museum with you!  Even better, is the fact that Gniezno has its own regiment of tiny mascots to guide young visitors through the city's long and fascinating history.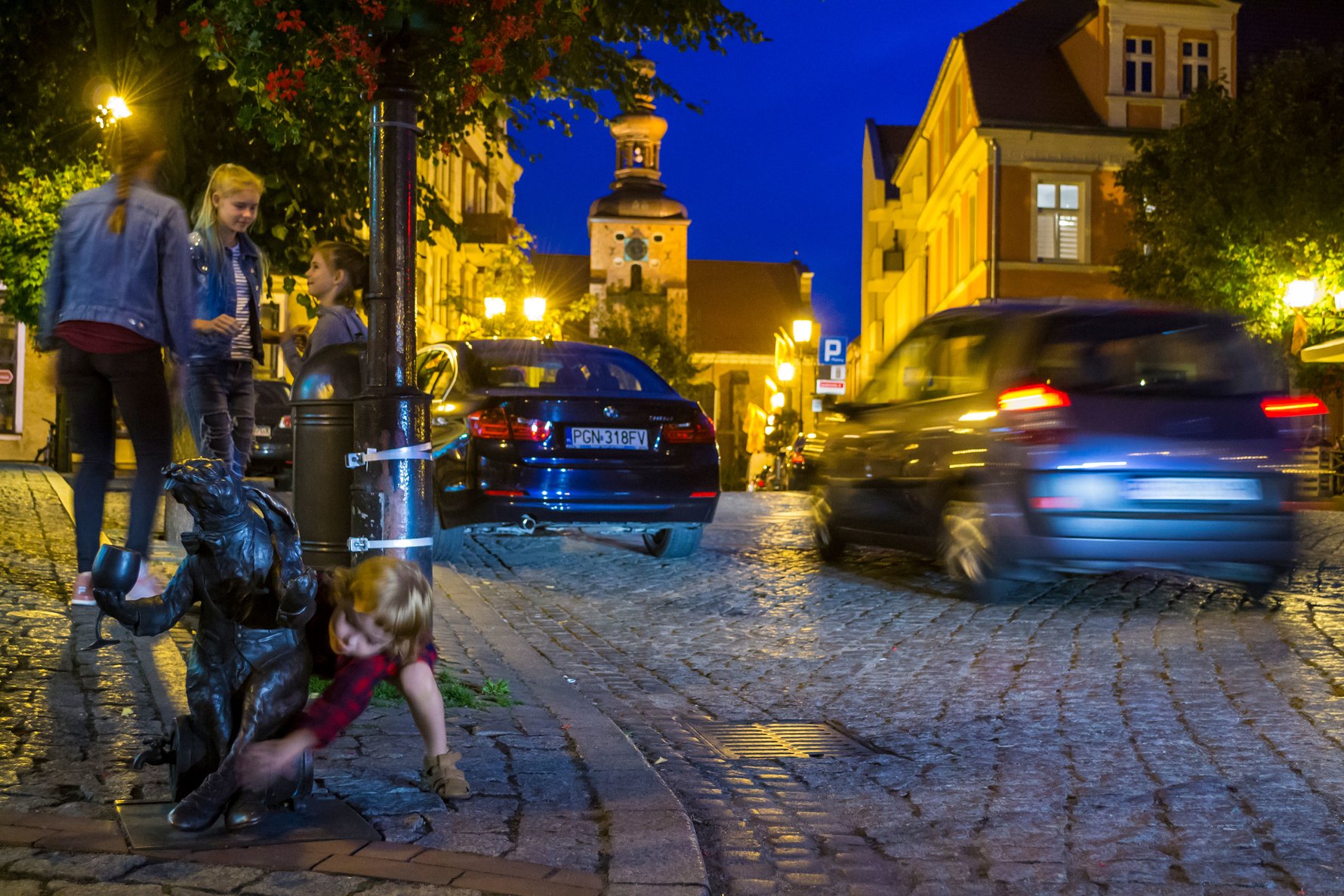 The rabbits you see around the place were not randomly decision. In Polish, Królik (ENG: Rabbit) is an easy play on the word Król (ENG: King) and, as you can expect, the results are hilarious. This clever combination is also put into effect with a fun mobile phone app Krolik Goń (AKA Trakt Królewski), that helps track rabbits and other landmarks via GPS while you score points with every discovery! In times of pandemic, with museums closed and restrictions changing daily, this is the perfect way to discover Gniezno! In addition, you will not find any shortage of playgrounds, not mention some beautiful parks, that have all been incorporated into the city's old centre. We see plenty of ice cream shops around the place, as well as family-friendly cafés and bistros as well. At some point, you may be caught out in public in need of a toilet. You will find a 1zł toilet on ul. Tumska, close to the bottom of the Cathedral. There is also a 2zł toilet at the train station. There is also a free public toilet in the Galeria Piastova Shopping Centre.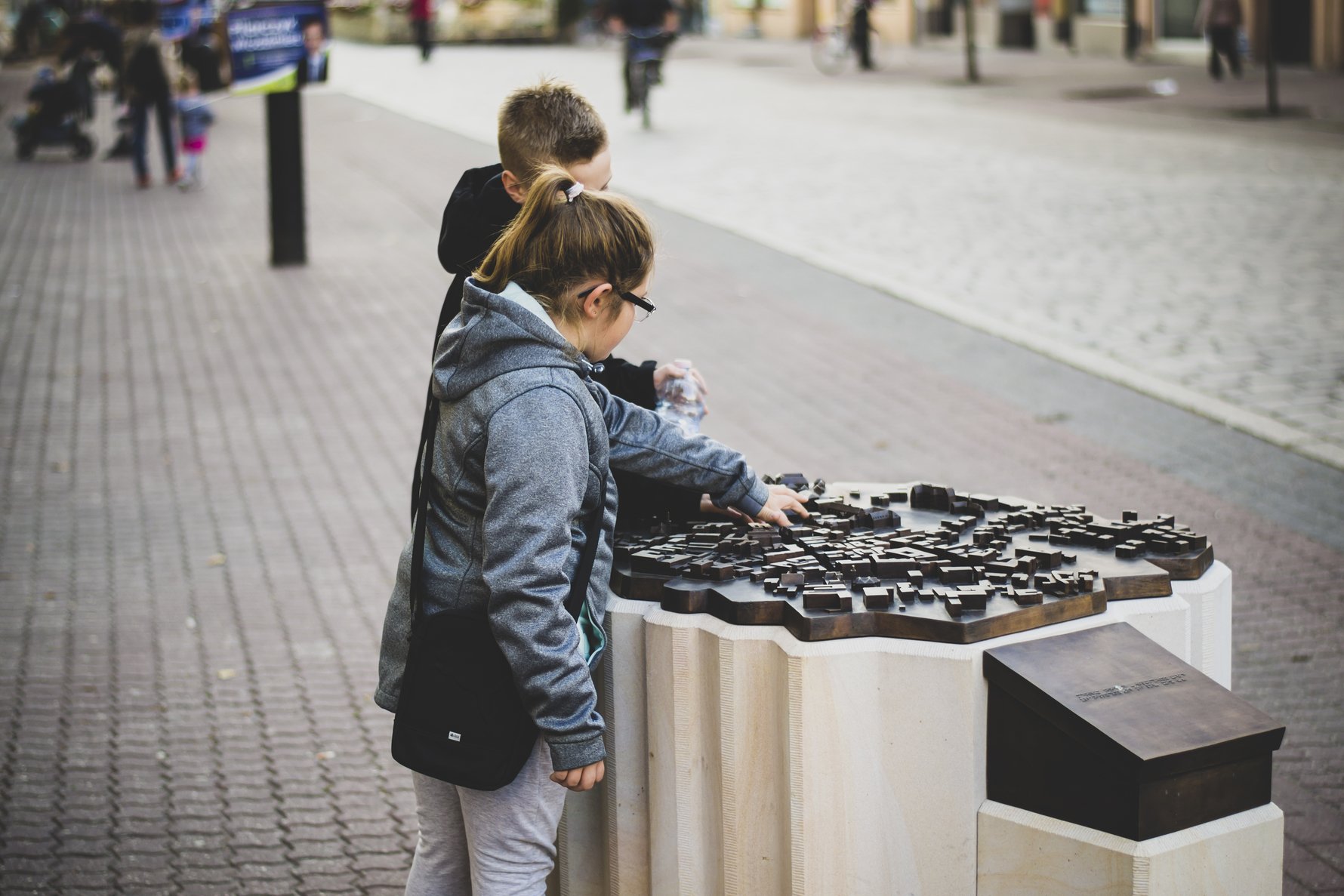 Search for Kings and Chase Rabbits!
Trakt Królewski (ENG: The Royal Trail) refers to the various monuments of Polish kings around Gniezno's old town, specifically the first 5 of the Piast monarchs who were coronated here. Accompanying these fantastic statues you will also find  the afore-mentioned band of rabbits scattered around the place, taking on other historical characters, and a bunch of 'development models' of Gniezno, showing the layout of the city as it was in times past. All these landmarks have been incorporated into a fun mobile app called Królika Goń (ENG: Rabbit Chase) which you can download from the iOS App Store or Google Play.
The Scribe
Photo by S. Uciński, © Urząd Miejski w Gnieźnie

The Railwayman
Photo by S. Uciński, © Urząd Miejski w Gnieźnie

The Liqueur Taster
Photo by S. Uciński, © Urząd Miejski w Gnieźnie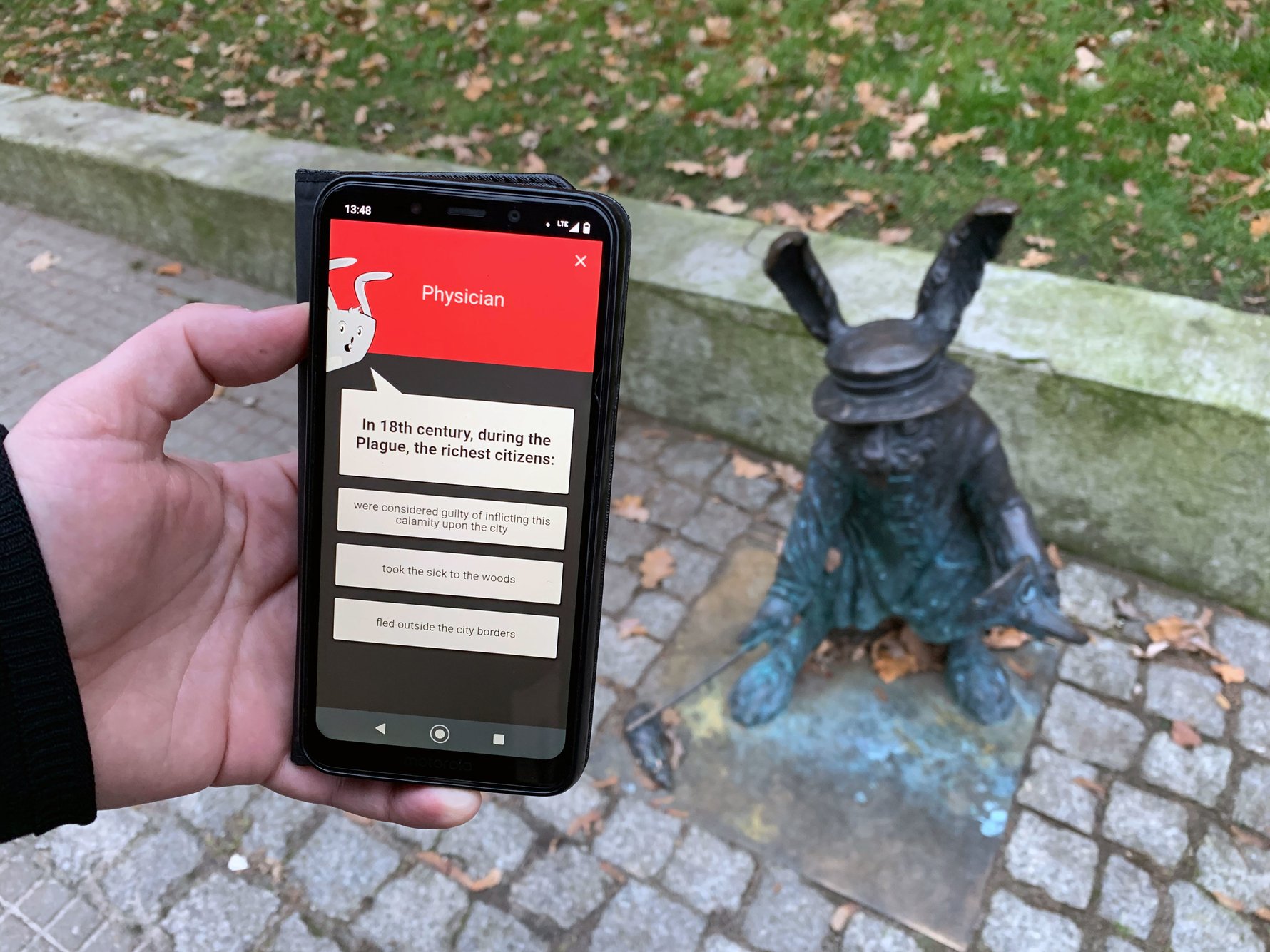 Visit a Park!
We mentioned parks and playgrounds before, however, there are two that you can aim towards specifically. The first is Dolina Pojednania (ENG: Reconciliation Valley) which was created around 2000, coinciding with millennial celebrations of the Congress of Gniezno, which coincided with Poland's ties with the new and emerging European Union. One side of this so-called 'valley' is actually part of the old wall defences of the city from the early medieval period. For kids, this is a great spot to tumble down and play in and around the waterworks, while parents take it easy on the grass!  The second spot is closer to the train station and might be an idea at the end of the day when it starts to get dark. Park Kościuszki has an amazing multi-coloured fountain that is sure to wow! any young mind.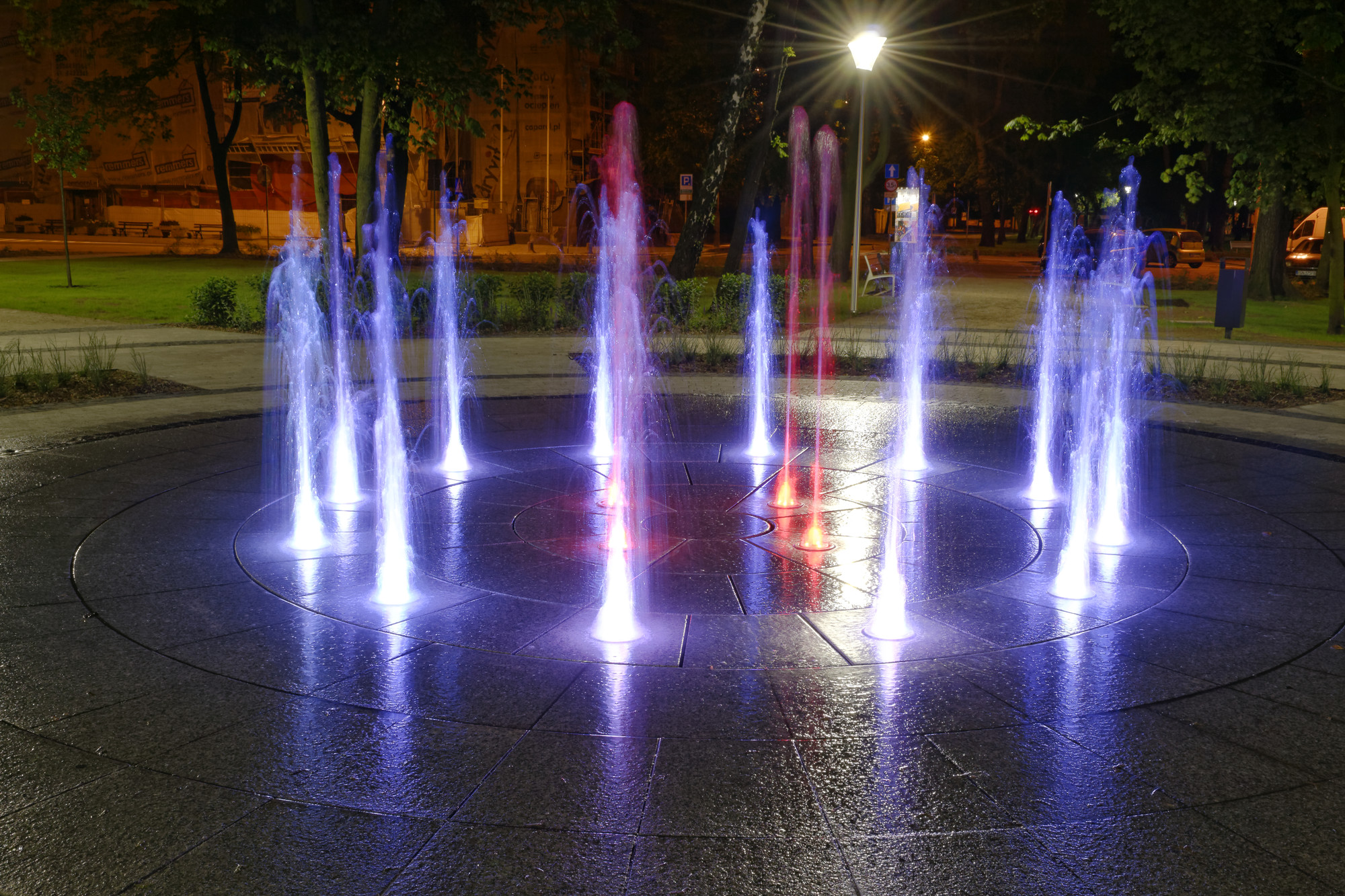 Trakt Królewski will probably get you down here eventually, if your using it. Otherwise, you should make an excuse to visit, especially while the weather is good. Lake Jelonek has been lightly-developed with some bike/walking trails and a couple of bridges to make your stroll all the more pleasant. If the kids need a goal to keep them going, it will be statue of the founding father, Lech pointing towards the 'nest' of Gniezno (read our article on Gniezno: Poland's First Capital).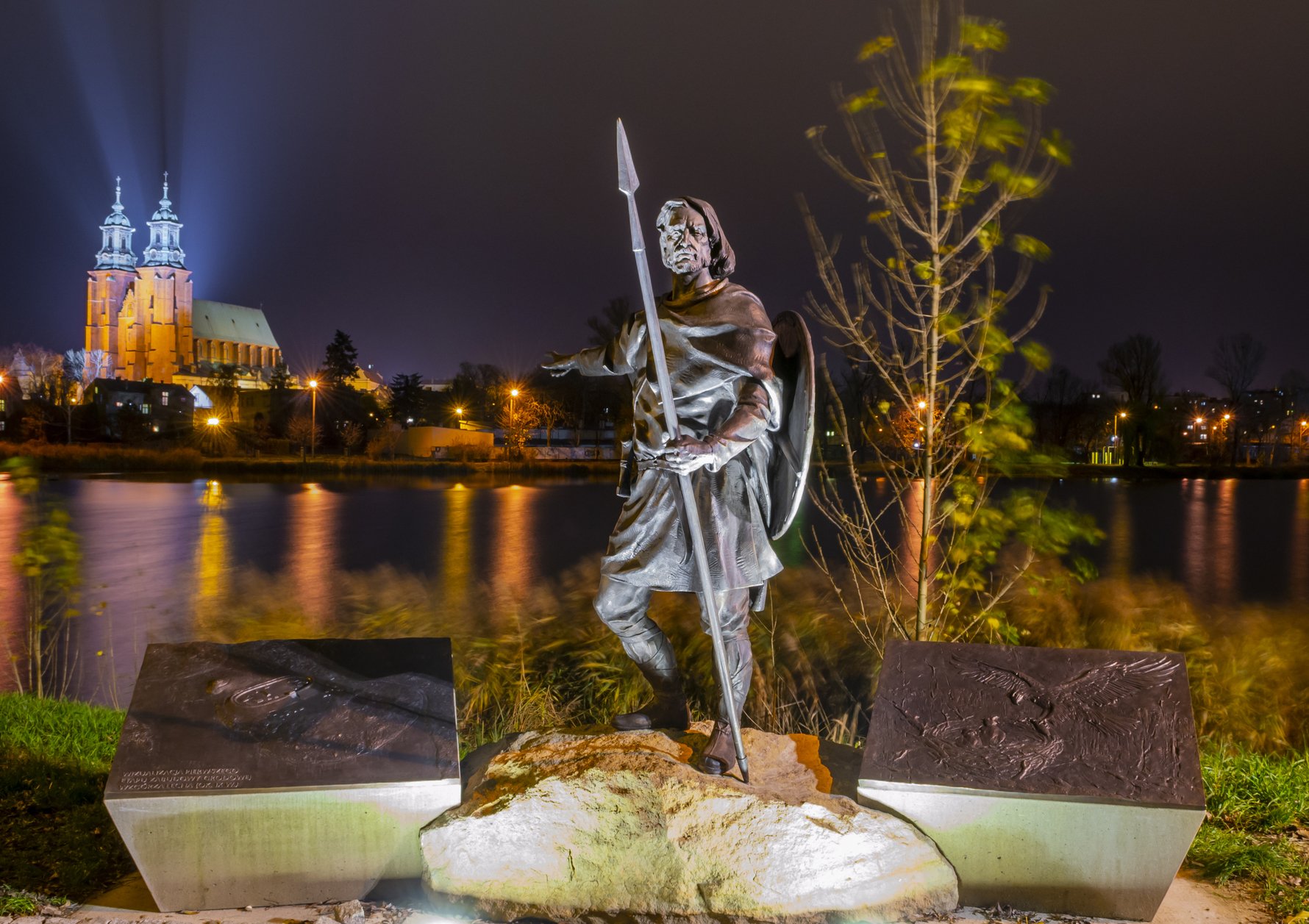 Visit a Museum filled with Treasure!
There are two museums in Gniezno that are essential visits for understanding the city's importance in Polish history. The first is the Museum of the Gniezno Archdiocese, which shows off a lavish collection of ecclesiastical riches: gold goblets, embroidered vestments, state gifts received by cardinals, oil paintings, coffin portraits and even a chalice purporting to have once belonged to St. Adalbert are all presented here. While all the shiny stuff would certainly impress a small visitor, it is the The Museum of the Origins of the Polish State that is really geared towards kids of a school age. Aside all the archaeological collections of pots, bowls and daggers on display, it's the audio-visual presentations that will really have an effect on the kids!
OK, yes - they are in Polish! But kids have this uncanny ability to interpret cartoons correctly, so you have nothing to worry about. Naturally, there are alot of school groups visiting this place, so the staff are super-enthusiastic and are great with youngsters. We cannot confirm at this stage, but there should be a few of them that speak English!