Known domestically as the cradle of the Polish state, it should come as no surprise that the region of Wielkopolska (ENG: Greater Poland) is packed with historical attractions worthy of a day trip for anyone crashing the party in Poznań. For starters, just 50km to the east is Gniezno, Poland's first capital with a monumental cathedral that played host to five royal coronations and a bell tower with 231 steps to test your physical mettle. Further to the north, the archaeological discovery at Biskupin takes the history lesson back to the Iron Age of 800 BC. In 1933, a Lusatian fortified settlement was discovered here and excavations have since turned the site into an open-air museum and life-sized reconstruction of the original settlement. If the more modern tale of the Great Escape peaks your interest then a trip to Żagań is a must - it's not easy to get to, but plenty of soldiers will tell you it was equally hard to get out of!
GNIEZNO - POLAND'S FIRST CAPITAL!
If you've ever wondered where the whole Poland thing began, you need not look any further than Gniezno - the country's first-ever capital! A picturesque town lying 50km east of Poznań, the 'City Of Kings' was eventually shifted to Kraków and then Warsaw, but Gniezno remained an important centre of worship and to this day is still regarded as Poland's ecclesiastical capital. For the visitor, it is an intriguing town full of spires and cobbles, a superb medicine to the frantic flap of urban Poland. It's an easy day trip from Poznań and you can get there with relative ease from most places in Poland. Sightseeing in Gniezno is, of course, centred around the historic foundations of the Polish state and the importance of educating the youth of these sights means that there's plenty of options for kids and young families!
Found between Poznań and Gniezno, a trip to Lake Lednicki allows the opportunity to visit the Museum of the First Piasts – Poland's largest open-air museum. Situated on an island, tourists get to wander around the 10th-century ruins of a castle and church once used by both Mieszko I and his son. Once connected to the mainland by a pair of bridges the fortress is thought to have played its part during in repelling the Czech invasion of 1038 and archaeological relics that have been recovered since include weaponry, cutlery and the skeleton of a fallen Czech warrior.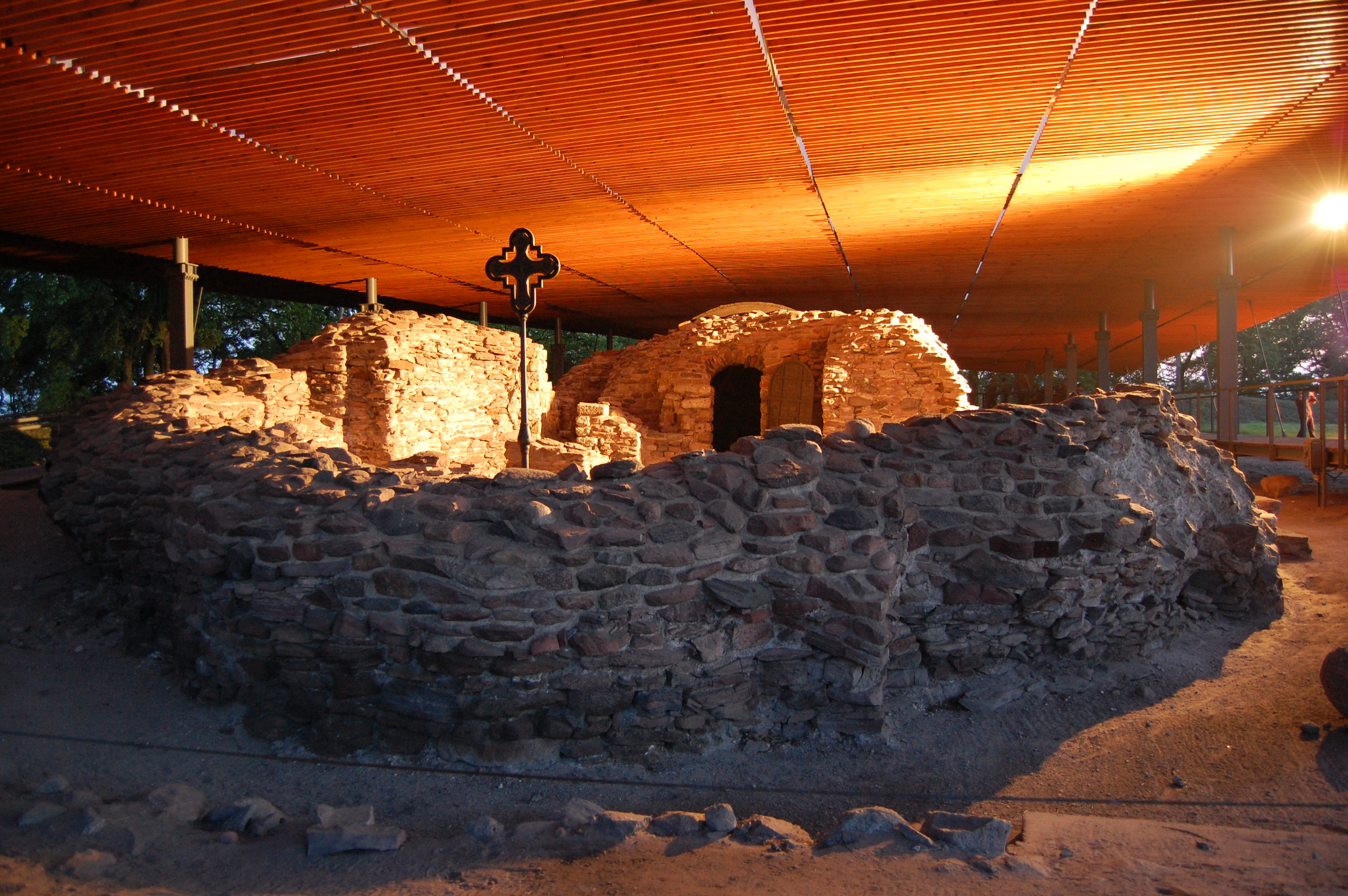 Known as the Polish Pompeii, Biskupin is a Lusatian fortified settlement dating from the early Iron Age. Discovered by an eagle-eyed school master on a field trip in 1933, excavation work was launched the following year, and even continued under Nazi occupation. Situated 90km north east of Poznań, Biskupin has since become a popular symbol of patriotism, proof to many that Poland has always proudly defended its borders against the Germans! Today, the wooden fortress has been fully reconstructed and is open throughout the year as an open-air museum. Although not connected with the Piast dynasty it is seen as a vital part of the route that traces Poland's early origins. Fans of The Witcher (PL: Wiedźmin) series who have played the 'The Wild Hunt' will notice huge similarities in fortified village of Crow's Perch, as Polish developers CD Projekt Red drew upon many landmarks in the homeland for inspiration.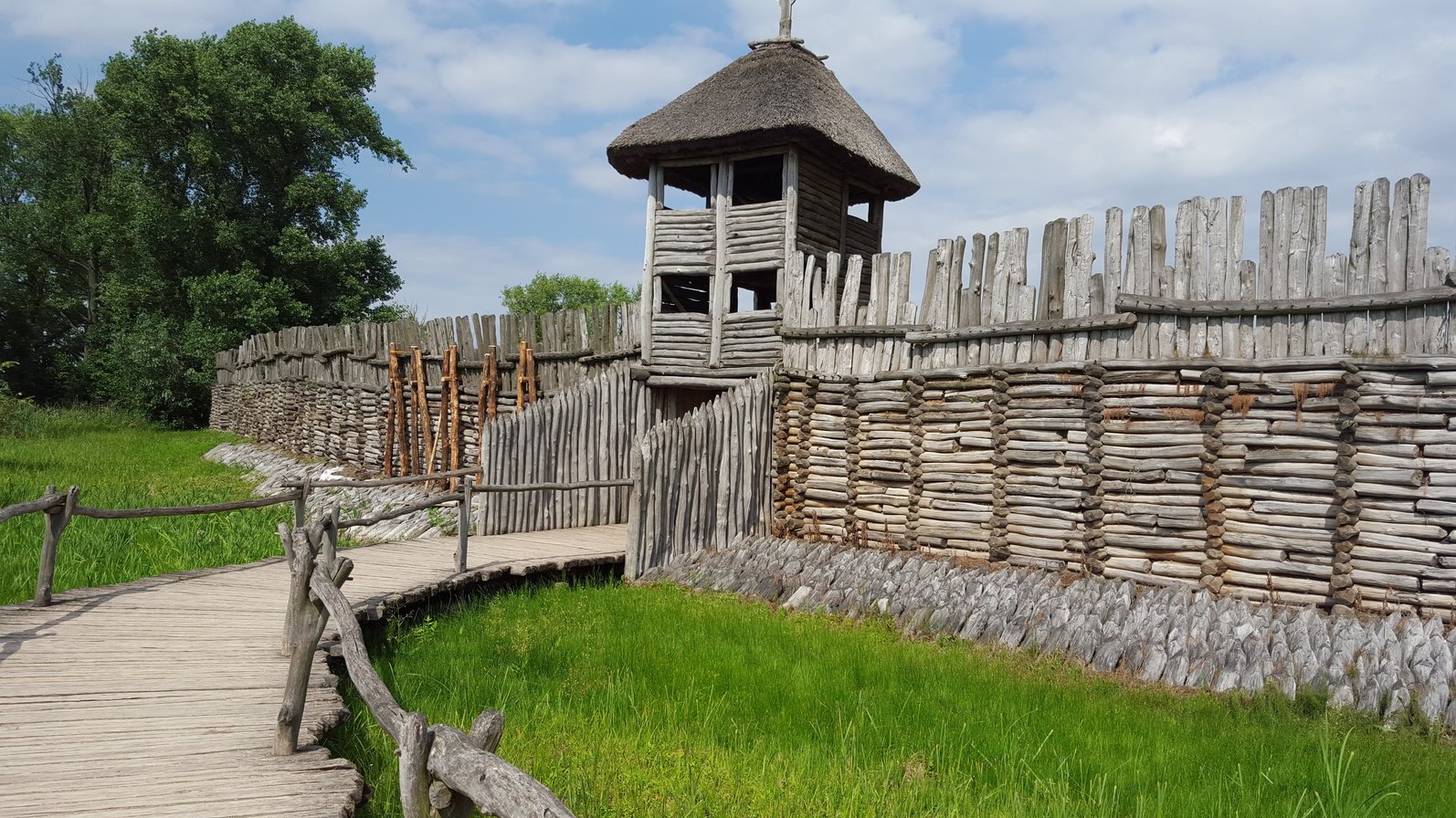 Without a doubt, Biskupin rates as one of the great wonders of Poland, but that doesn't mean tourists will find it easy to get there. Your best bet is to either hire a car or hijack a helicopter. If you're travelling from Poznań using public transport you'll be in for a three-leg bonanza (Poznań-Gniezno-Rogowo-Biskupin or Poznań-Gniezno-Żnin-Biskupin) and might be stuck spending a night en route, most likely in Żnin. For more info check the comprehensive English language website at www.biskupin.pl.
 

Found roughly half-way between Poznań and Wrocław, the town of Żagań was the site of one of the most celebrated prison breakouts of all time. Immortalised in the 1963 Hollywood blockbuster The Great Escape, the daring break from the Nazi prisoner-of-war camp Stalag Luft III has since been ingrained into English and Commonwealth culture. Opened in 1942 outside the German town of Sagan (now Polish 'Żagań'), the camp was designed to hold thousands of captured allied airmen, including the most persistent escapees inside the Reich's network of prisons. Undeterred by tight security a hardcore band of 250 POWs made a brilliant attempt to tunnel out of the complex before setting off independently for neutral territory.
Read our article on The Great Escape: Stalag Luft III in Żagań
While Stalag Luft III doesn't exactly exist anymore, you can still visit the sight of Tunnel 'Harry' as well as a troll around Żagań itself, which is a nice little historic town as you would expect in Greater Poland. Great Escape fanatics can also visit the graves of unsuccessful escapees in Poznań. SPOILER ALERT: You will not find 'Bartlett' here, as this film character was renamed from the actual committee leader, Roger Bushell!
GREATER POLAND NATIONAL PARK
If it's nature you're after, you don't have to go far from the major centre. Greater Poland National Park (PL: Wielkopolski Park Narodowy) is only 15km south of the centre of Poznań and is easily reached by public transport. The park consists of 14,840 hectares of protected land, although a big splash of that is taken up by lakes!  There are 5 marked hiking trails with a combined length of 85 km, with 7 specifically-curated excursion routes that allow you to discover not only the natural but also cultural values ​​of this area as well! Cyclists will be pleased to know that there are about 100 km of roads at your disposal and horse-lovers have 30 km of track (keep it at a trot and it'll last longer!).
​ There's a tale in Polish folklore that tells of an evil Prince Popiel, a 9th century Polish ruler who poisoned his uncles during a power struggle and was eventually besieged in a tower and eaten alive by mice (they were feeding off the corpses of Popiel's dead uncles!) This tower is alleged to be Mysia Wieża (ENG: Mouse Tower) located in the town of Kruszwica. Located on the banks of Lake Gopło, Kruszwica is a historic market town, developed by Kazimierz the Great, that became one of the first fortified settlements in the Greater Poland region. While your camera lens will be primarily obsessed with the afore-mentioned tower, which also inspired a quest in 'The Wild Hunt', there are a handful of other landmarks to see, including a beautiful 12th-century granite and sandstone Romanesque church, the St. Peter and Paul-Collegiate. Boating activities on Lake Gopło are also popular in the summertime.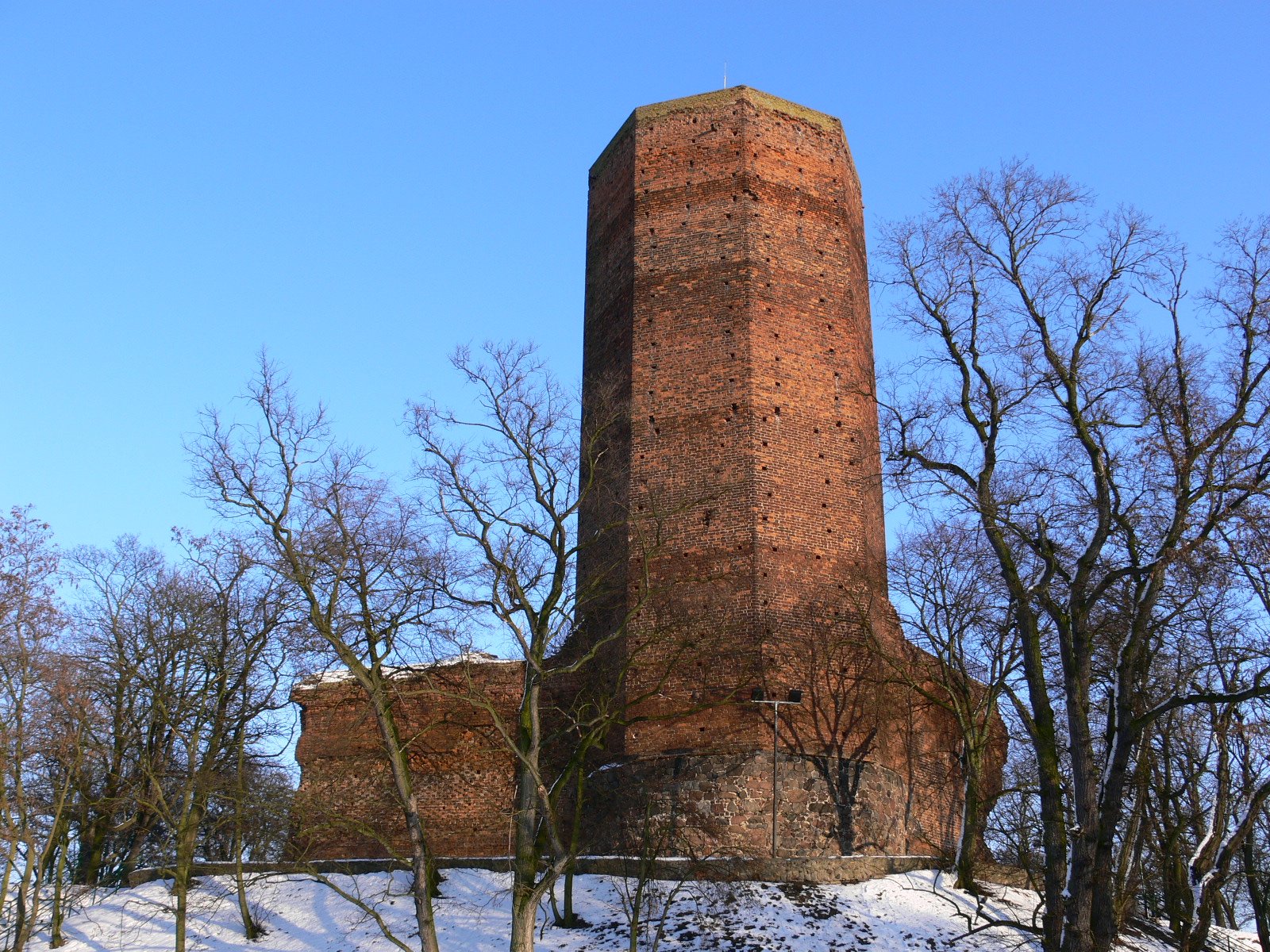 Wolsztyn is a magical place, and not just because of its pretty little historic centre. The Wolsztyn Steam Depot (PL: Parowozownia Wolsztyn) is, without a doubt, one of the most unique places for rail buffs in Europe, if not the world. Incredibly preserved and restored over recent decades, the depot was built between 1896 and 1905 and includes an impressive station hall, roundhouse and water tower, plus an amazing amount of technical and rescue equipment in its original condition from over 100 years ago, which still works faultlessly today. The pride of the extensive collection of historic rolling stock is 'Piękna Helena' (Beautiful Helena) - a 1937 Pm36-2 locomotive, and the fastest Polish steam train ever put on the rails (winning a gold medal at the International Fair in Paris). The depot also includes dozens of museum exhibits on regional and European railway history inside the roundhouse, workshops, former employee locker rooms, special exhibition halls and various train carriages. As the depot is to some extent an open-air museum, a visit is possible at any time, but we list opening hours below during which you can be sure to see all interior exhibits. If you're looking to spend the night in Wolsztyn, you can do it right here in the original roundhouse dormitory, where come morning you'll be awoken by the unmistakable sound of the steam whistle.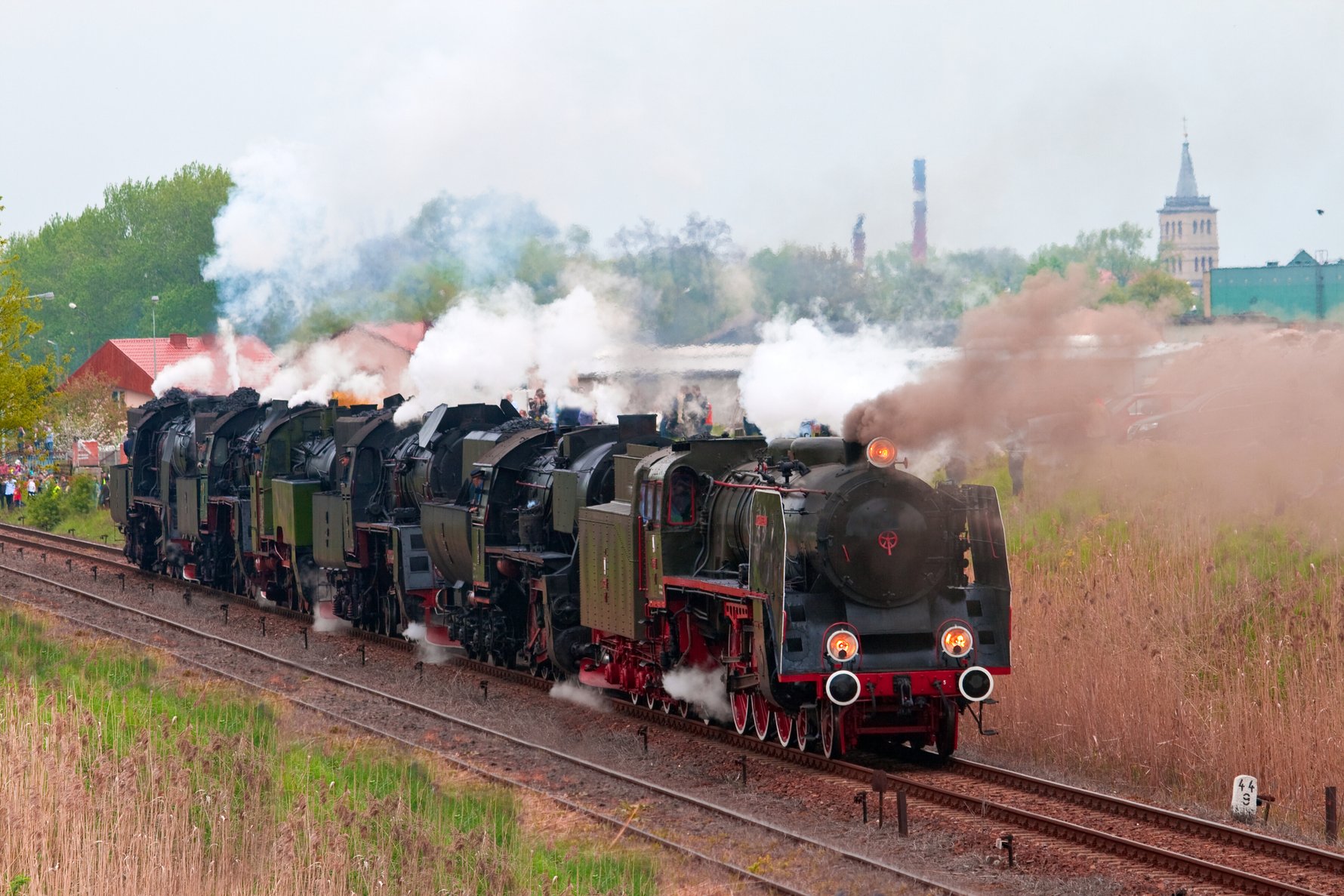 On the first Saturday of May each year, steam buffs travel from near and far for the Wolsztyn Steam Parade - a pageant of functioning steam locomotives from across Europe. Organised since 1993, the 2007 event celebrated the Wolsztyn Roundhouse's 100th anniversary and attracted 20,000 people!
 
Penned in by lakes and forests, Kórnik is your signature Greater Polish provincial town with a number of pretty old buildings, all of them overshadowed by an impressive neogothic castle. Originally built at the tail end of the 14th century by the Górka family, Kórnik Castle has been extensively remodelled through the centuries, and is one of the few cultural treasures that was spared the hurricane of destruction of WWII. The ideal backdrop for a supernatural horror film, the corridors of Kórnik represent a marvellous trip through time, with furnishings from various centuries and treasures gleaned from all corners of Poland and further abroad. One of our favourite pieces of decor are the 71 coats of arms of the Polish aristocracy that are featured on the wooden ceiling of the dining hall!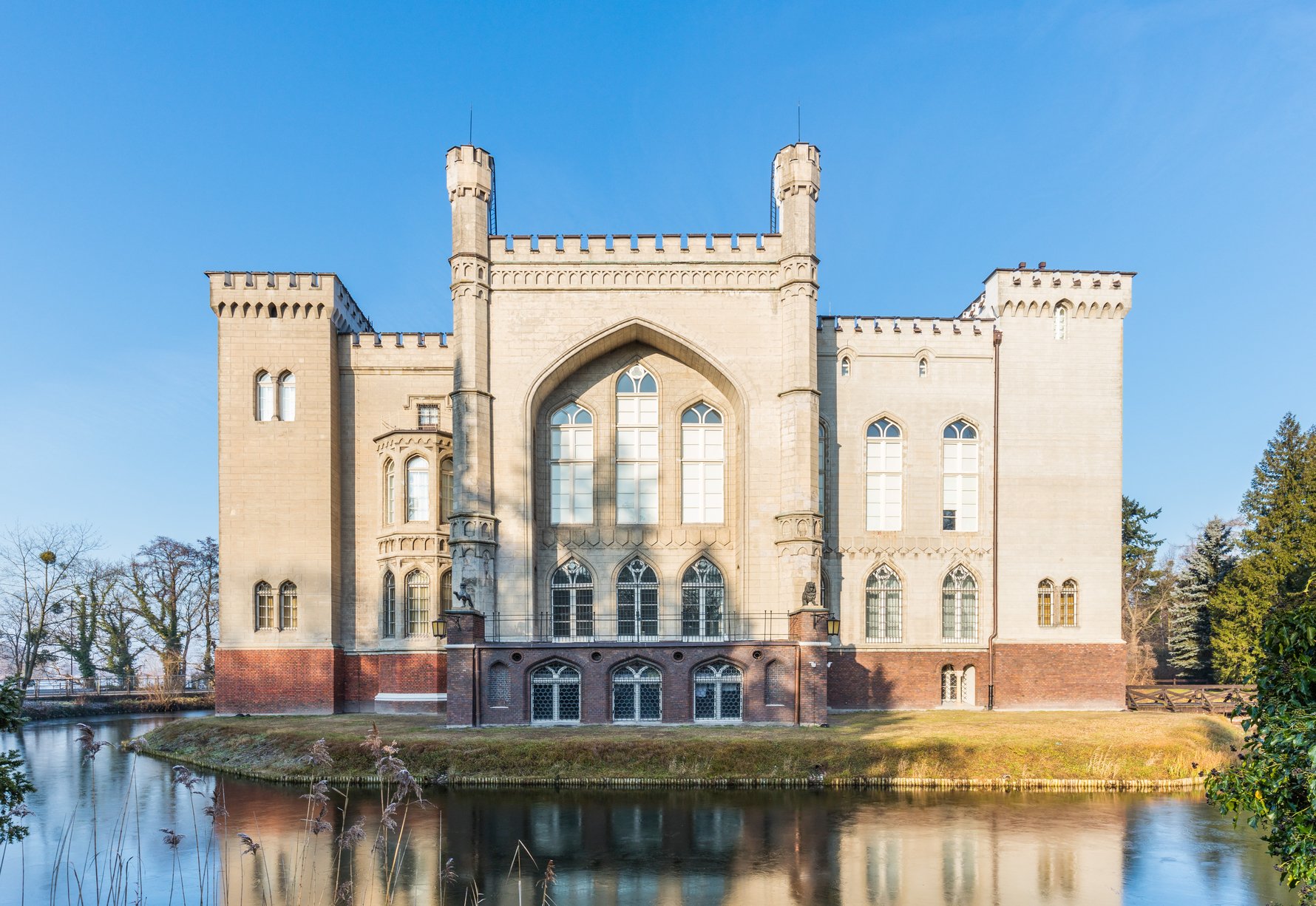 The castle is a ten minute walk from the bus stop, and the closer it looms the more impressive it appears. Founded by the Górka's this noble family fell into extinction and, after bitter ownership wrangles, the castle passed into the hands of the Działyński family at the end of the 17th century. It would remain the family domain until 1880 when it was inherited by their closest (legitimate) relative, Władyslaw Zamoyski, who before his death in 1924 bequeathed the castle to the Polish nation.
Kórnik is also an important seat of academia, and the library found inside the castle rates as one of top five in Poland. Founded by Tytus Działyński in 1828 it boasts over 400,000 tomes, including approximately 30,000 books over 150 years old. The prize possession is the Order of Benedict, a 9th century manuscript which is the oldest in Poland. Since 1953 it has operated as part of the National Library of Poland, with an onus on science, and you'll find many of the more interesting books frequently put out on public display; available for view on our visit were a map from 1482, a first edition of Copernicus' defining work, De Revolutionobis, and a 16th-century bible penned in twelve tongues. Although the library suffered looting courtesy of the Nazi forces the castle itself was saved from an ignoble end by the sharp wits of a curator; keep your eyes to the ground by the entrance, close to the Zamoyski's study; it's here you'll spot a tile arrangement vaguely resembling a swastika; this was pointed out to a group of visiting German officers as a sure sign of Nazi supremacy, and they left peacefully satisfied in the knowledge that Kórnik was German enough to be saved from destruction.