As of 1 May 2020, there are still exactly 15 countries in the world without the Coronavirus - or more technically, there are 15 countries in the world whose governments haven't officially reported any confirmed cases of the COVID-19 infectious disease caused by severe acute respiratory syndrome coronavirus 2 (SARS-CoV-2), which is not quite the same thing, but also doesn't make a very clickable headline. These Covid-free safe havens consist almost entirely of naturally isolated island nations, some of whose nearest 'neighbour' is more than 500km away, while the remainder represent a motley quadrumvirate of authoritarian regimes. But with positive news in short supply these days, we're going to make the most of it and give a brief breakdown of each of them (in alphabetical order).

[Editor's note: This article features excerpts from a post on the In Your Pocket blog here, which is much longer and contains approximately twice as many jokes, a few curse words and a handful of comments that were deemed too inappropriate to include on this site.]
#1 Comoros
Situated off the coast of mainland Africa, between Mozambique and Madagascar, Comoros, or the Comoro Islands, are home to nearly 900,000 Coronavirus-free inhabitants. They gained independence from France in 1975 and nowadays their economy is based on an incredibly interesting mix of 'spices other than pepper' (40%), breaking up ships (25%) and essential oils (17%). Fun fact: the country's name is derived from the Arabic word 'qamar', which means moon!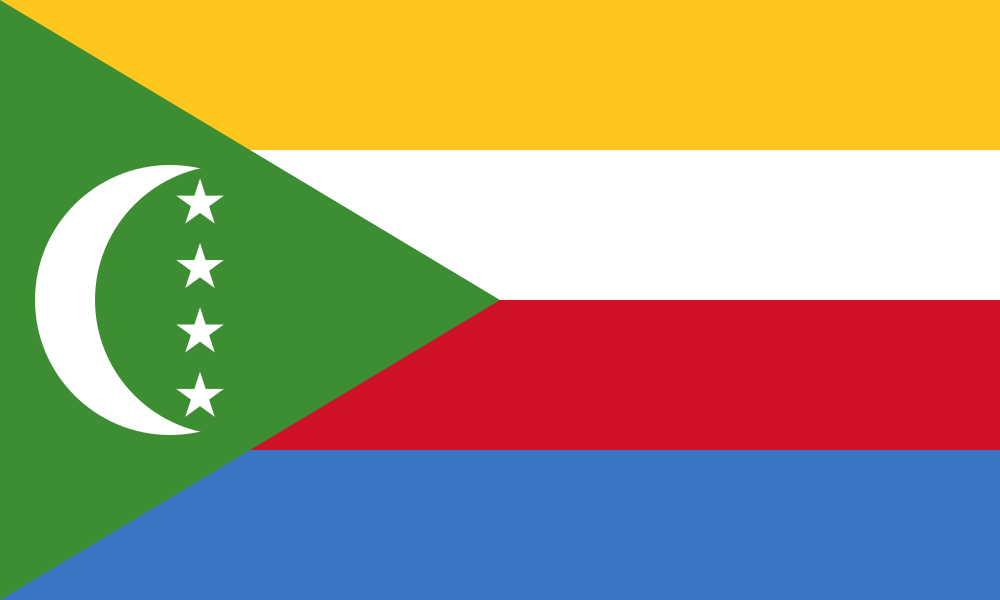 #2 Kiribati
The Polynesian nation of Kiribati might consist of only 32 small atolls with a total area of 800 square kilometres, but it covers an impressive 3.5 million square kilometres of area in the Pacific Ocean and holds the distinction of being the only country in the world to be located in all four hemispheres.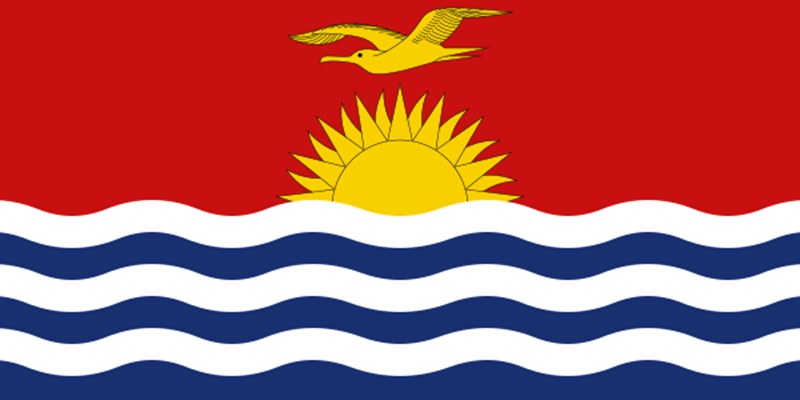 #3 Lesotho
The only thing out of the ordinary about this small landlocked southern African nation is that its Prime Minister, Thomas Thabane, decided to deal with his messy divorce a few years ago by (allegedly) having his wife gunned down in the street. But don't be too quick to judge. He had a lot going on at the time, as it was only two days before he was sworn in as prime minister and two months before he married his third wife, who for the record is also implicated in the murder.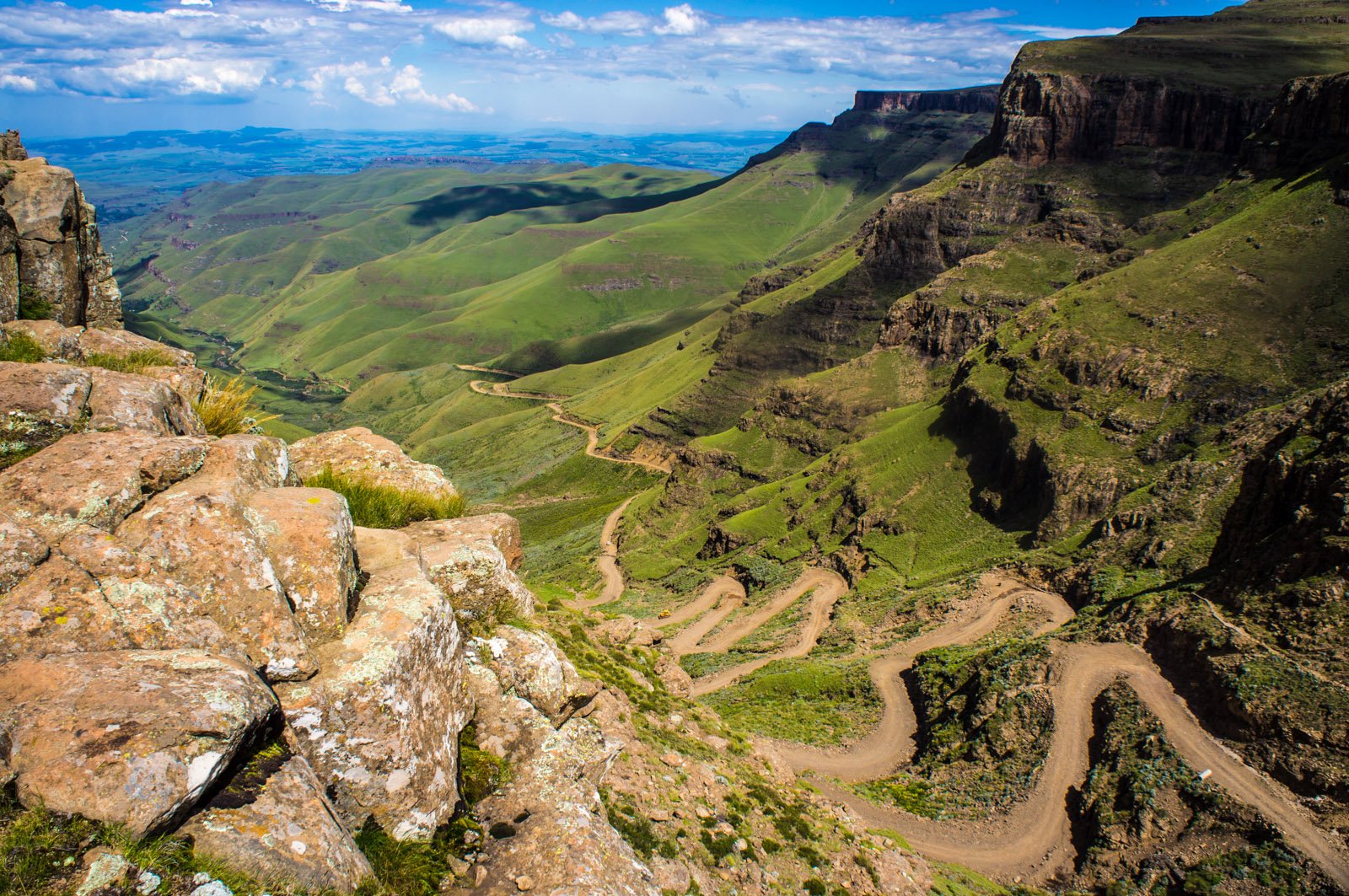 #4 Marshall Islands
The Marshall Islands are yet another protectorate or territory of the United States in all but name, and is where the US famously tested atomic bombs on Bikini Atoll starting in 1946. Fun fact: the bikini style swimsuit was named after the atoll because of its 'explosive' effect on those who saw women wearing it at the beach for the first time. Kaboom!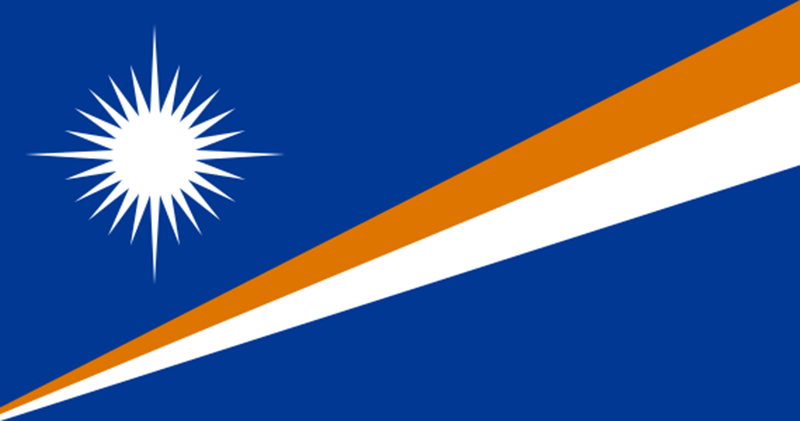 #5 Micronesia
Micronesia only formally gained independence from the United States in 1990, but is still an American territory in all but name, as the official currency in the US dollar and the most popular sport is baseball. QED. One area where the two states differ greatly though is with respect to the Coronavirus, namely having it or not. Micronesia currently has no reported cases, while the US has quite a bit more than zero (although we've been assured by very reputable sources that it will soon be back "close to zero").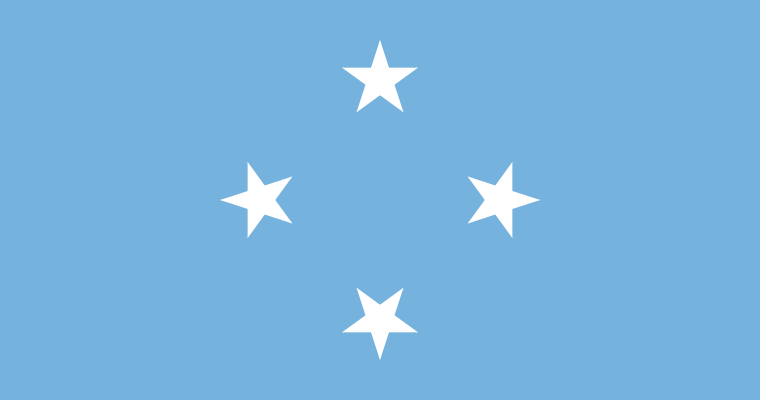 #6 Nauru
This plucky little 21km2 island almost ceased to exist in the 1960s, after companies from Australia, New Zealand and the UK had strip mined it into inhabitability in order to extract all of its sweet, sweet phosphate.
Knowing a bum deal when they saw one, the Nauruans declared independence, nationalised the mining company, and become one of the richest countries in the world. Find out how the story ends here [spoiler alert: doesn't end well].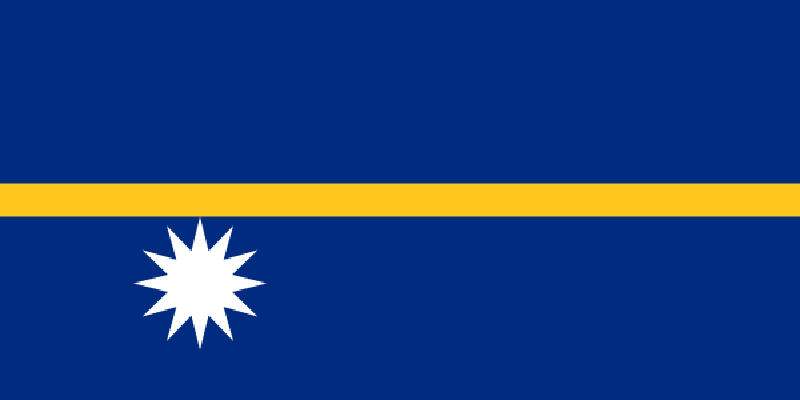 #7 North Korea
It shouldn't come as a surprise that as the rest of the world struggles to deal with an unprecedented crisis, the most glorious state of the Democratic People's Republic of Korea goes from strength to strength under the benevolent, infallible leadership of his excellency, the Marshall of the Republic and Supreme Leader Kim Jong-un (or his body double, since he apparently died). Anyway, the point here is that North Korea currently has zero confirmed cases of the Coronavirus, so go ahead and start planning your holidays now. It doesn't get any more romantic than Pyongyang in the autumn or a winter ski holiday in Kangwon Province!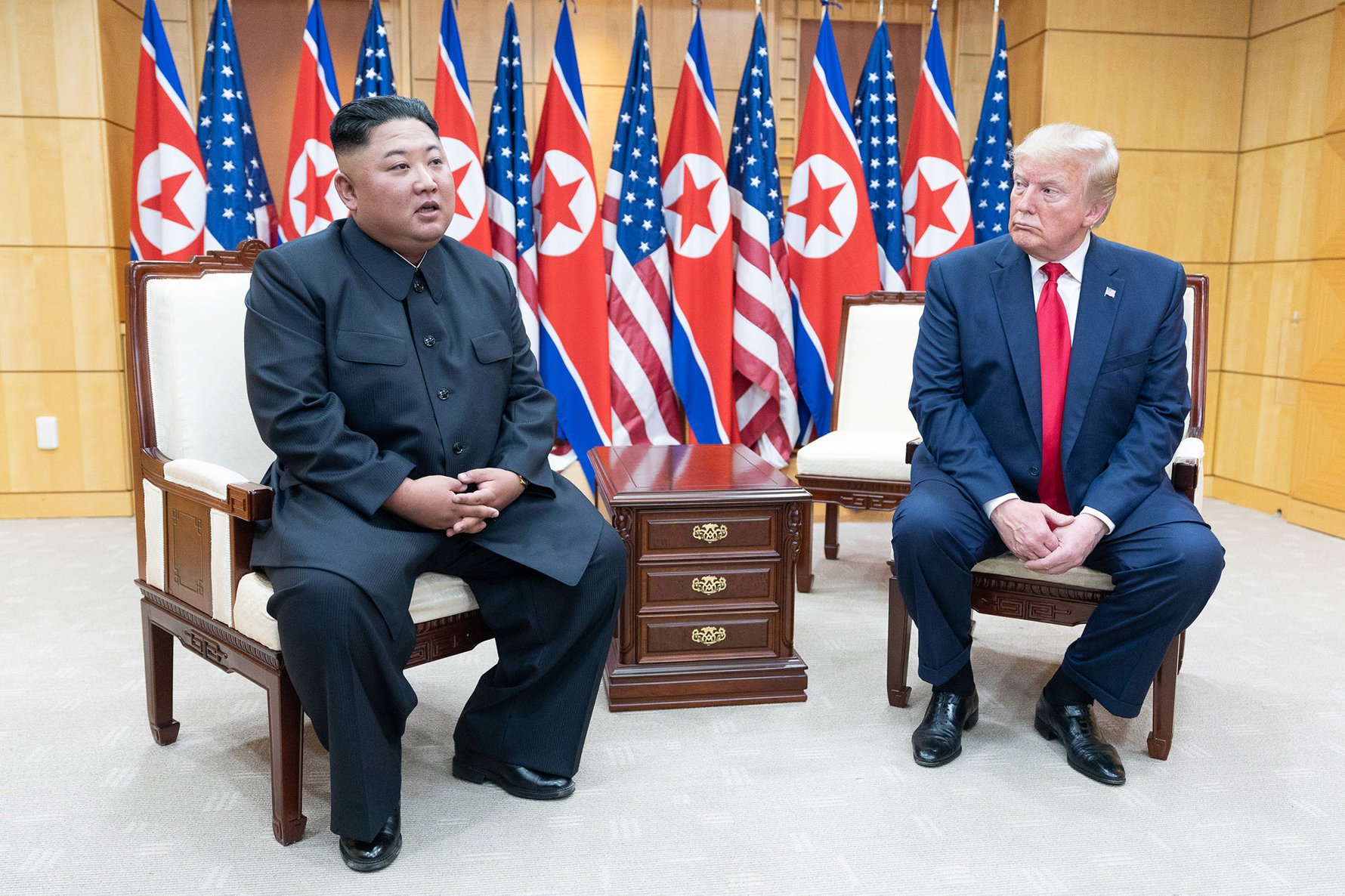 #8 Palau
US dollar as official currency? Check. Inexplicable love for baseball? Yup. Compact of Free Association granting formal independence from the United States in 1994? You betcha! Zero reported cases of Coronavirus? It's the title of the article, so you know it's true! More good news: Palau has a burgeoning tourism industry (or at least did before the whole world shut down) and one of the highest GDPs in the region at around $17,000 per capita. It's also got the same flag as Japan, only with cooler colours. #winning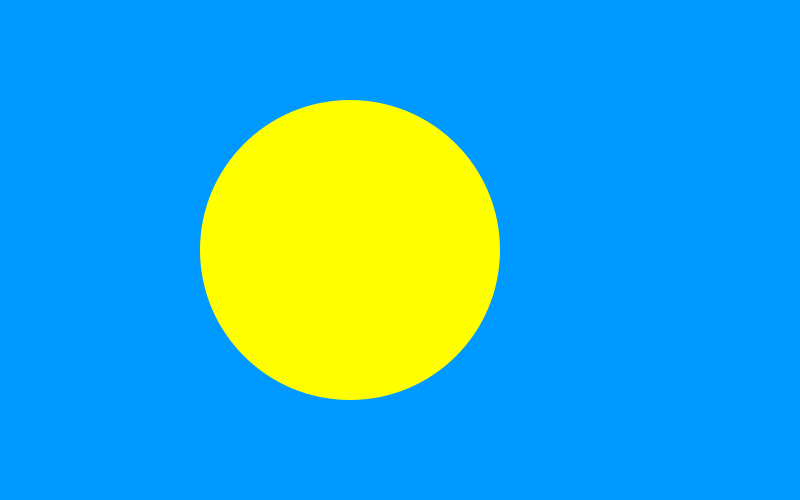 #9 Samoa
We know one person from Samoa. His name is Carlos, and he's a SUPER cool, chill guy who loves rugby. We were planning to go on a road trip around Wales and northern England this spring with him and John Bills of Slavic Misery fame, but those plans got laid to waste by the Coronavirus. But on the plus side, still no reported cases in the actual country of Samoa, which is great news!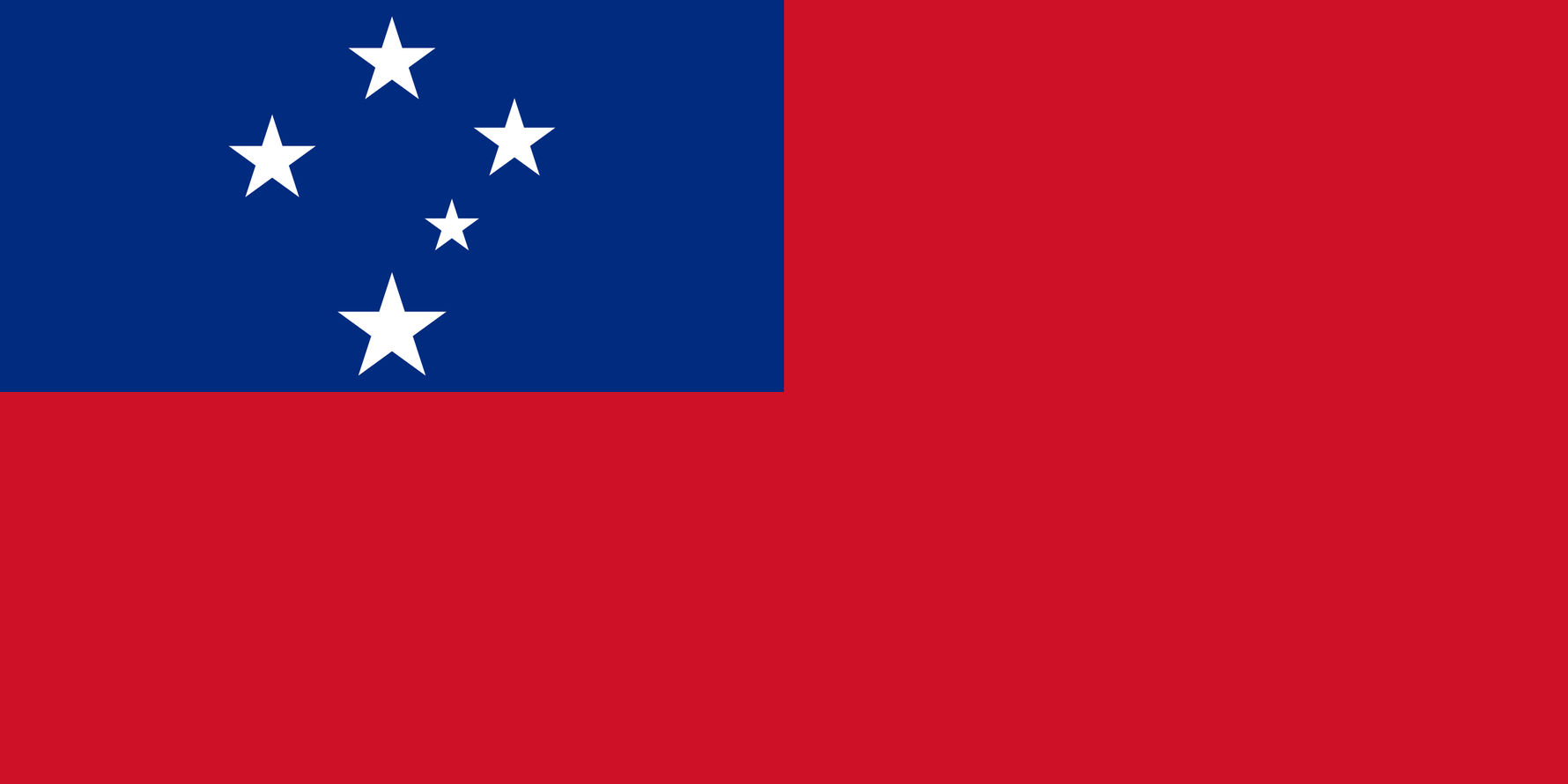 #10 Solomon Islands
Aside from boasting more than 30,000 years of fascinating history, the coolest thing about the Solomon Islands is undoubtedly its coat of arms, which prominently features a crocodile and shark, as well as an eagle, a couple frigate birds, two turtles and a war canoe. Based on that alone, it would make much more sense if the Solomon Islands had their own monarch, and (formerly) Great Britain put him on their money, rather than the other way around.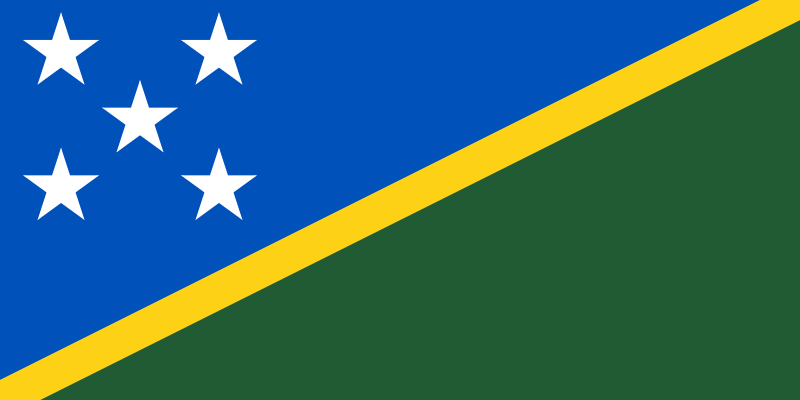 #11 Tajikistan
We spent the past decade disparaging Tajikistan (not without good reasons, which you can find here), but no country in the world that doesn't rhyme with 'fourth gonorrhea' has been able to handle the Covid crisis with such decisiveness, wisdom and aplomb, with the results and hard data really speaking for themselves. We salute you Tajikistan, please accept our apologies. And keep an eye out for Dushanbe In Your Pocket, which should be launching in Spring 2021.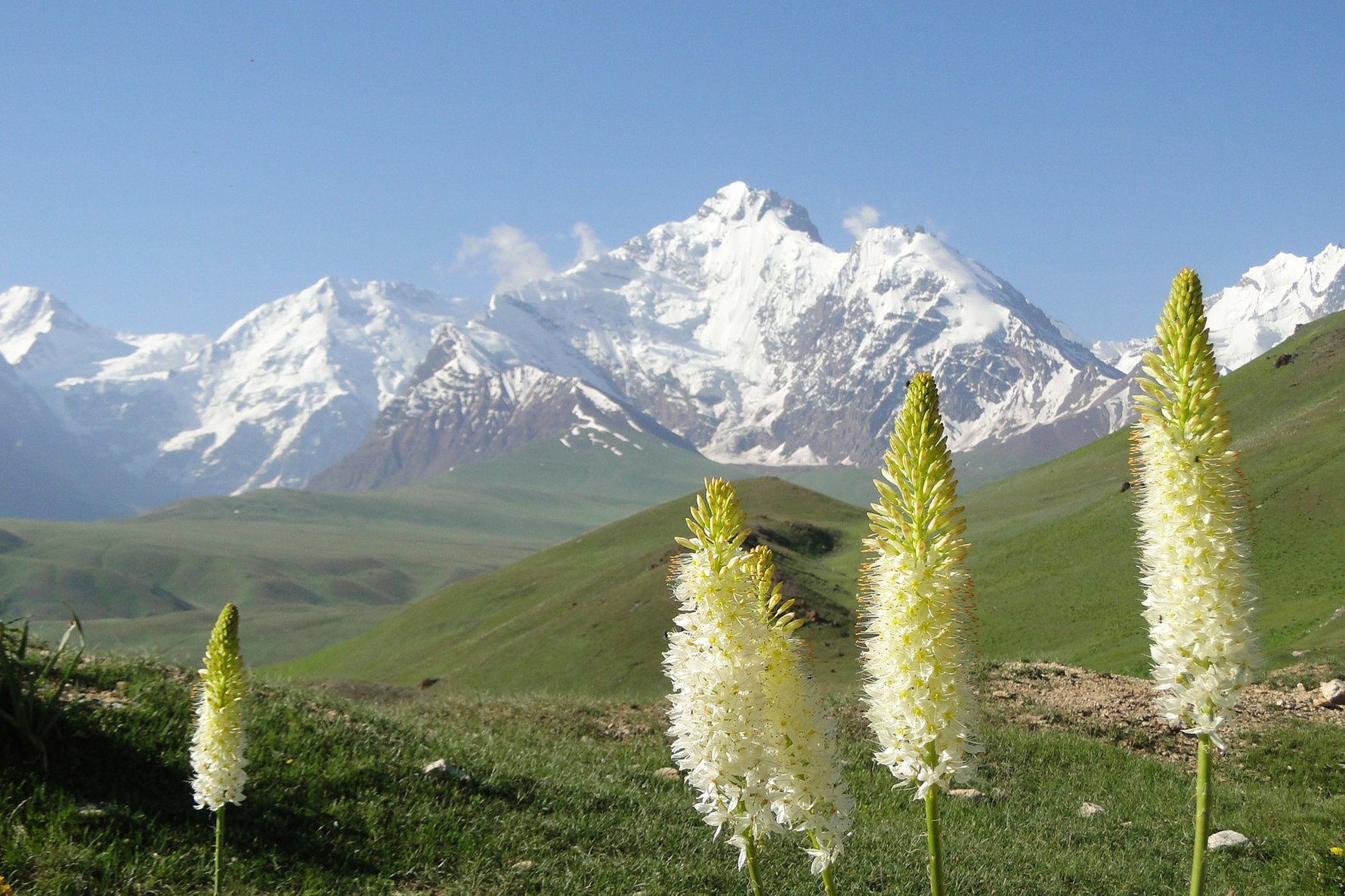 #12 Tonga
At first glance there appears to be much of a muchness about all the island nations of Oceania and the South Pacific: all look like idyllic tropical paradises, most are Polynesian or Melanesian, many are still Coronavirus free. But Tonga stands out in many regards. Going back to the 12th century it had something of a maritime empire across the Central Pacific, which lasted several centuries until a couple of civil wars and the arrival of Europeans put an end to that.

#13 Turkmenistan
The Republic of Turkmenistan was all over the international news in the early days of the Coronavirus pandemic thanks to its unorthodox approach to fighting the viral scourge. According to sources, "the government has forbidden state-controlled media from writing or uttering the word [Coronavirus] and has ordered its removal from health brochures distributed at hospitals, schools and workplaces." Who's the crazy genius behind this Trumpian plan? One Gurbanguly Berdimuhamedow, who was once described by NPR as "a flamboyant dentist-rapper strongman". Ouch. Read more here.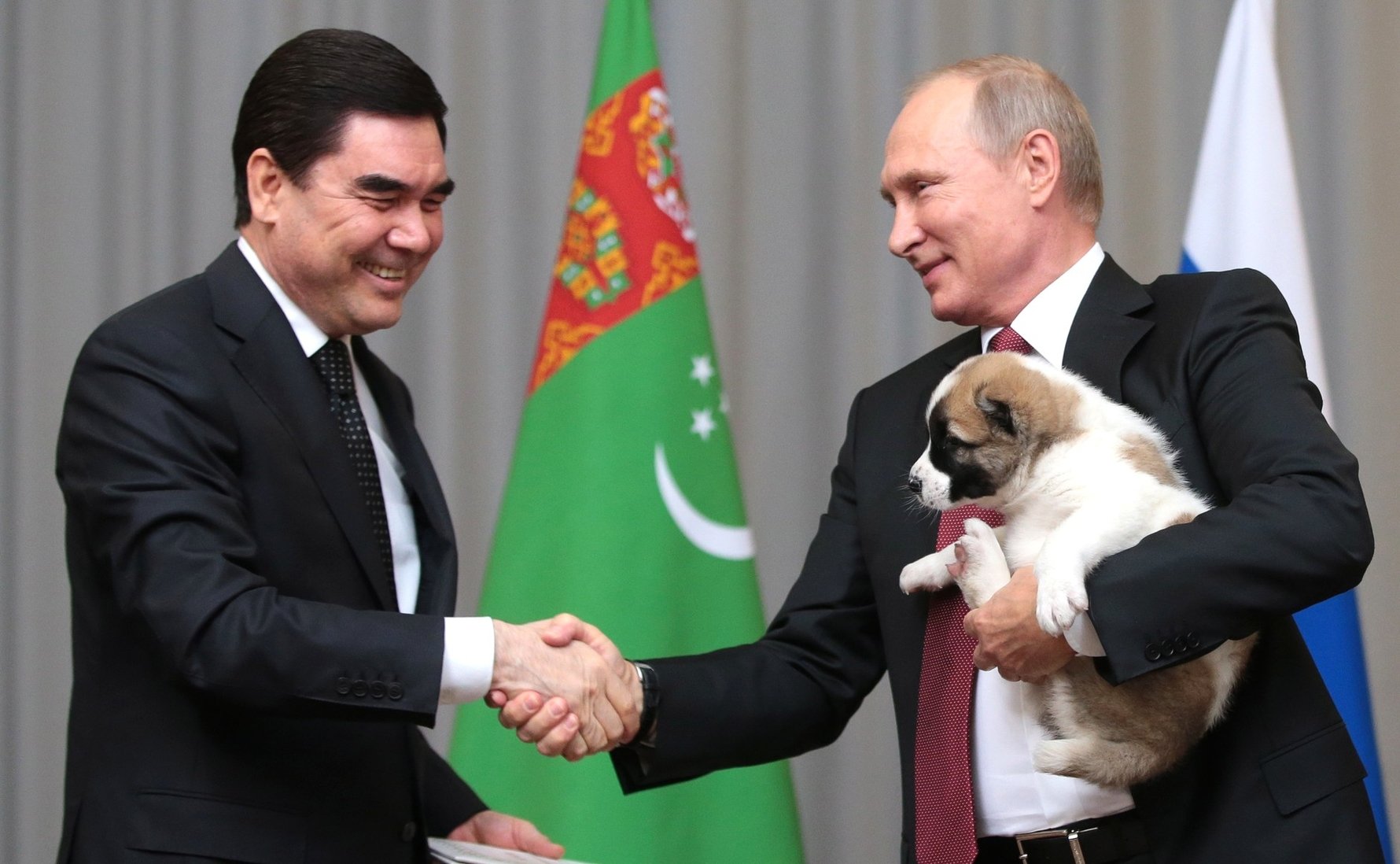 #14 Tuvalu
And the winner for best capital city name amongst all the countries in the world that don't have any reported cases of the Coronavirus is Tuvalu's bustling capital of Funafuti! Just an objectively excellent name for that city that accounts for some 60% of the country's total population of 11,000 inhabitants. As you can probably tell, we're big fans of Tuvalu, although at some point someone should really tell them that it's okay if they drop the Union Jack from their flag.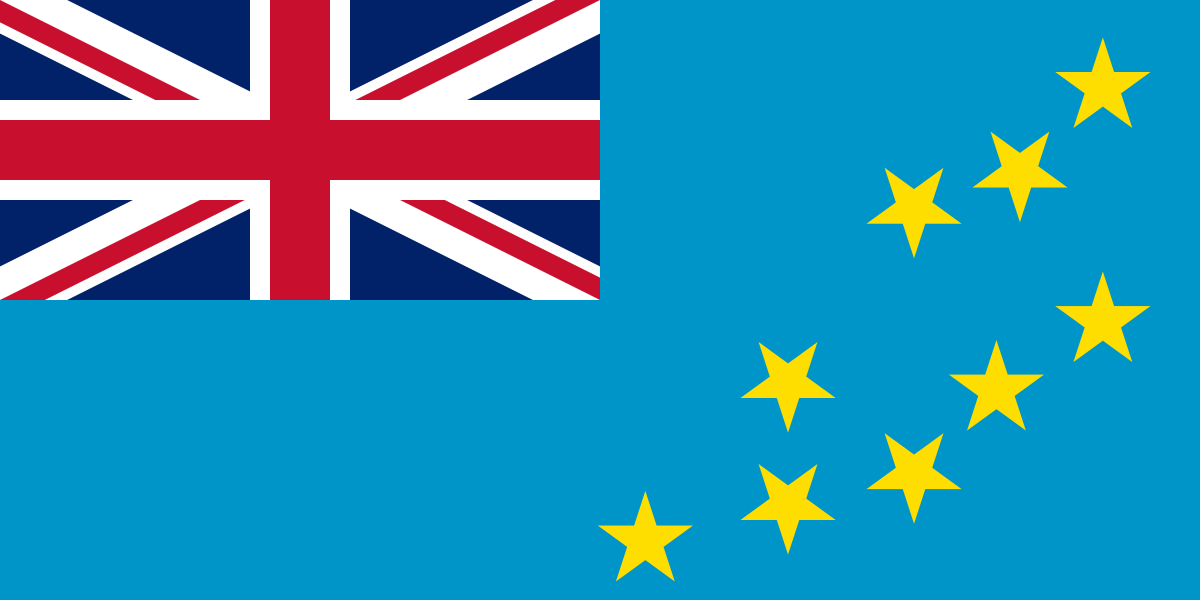 #15 Vanuatu
Aside from being an incredibly fun name to say, Vanuatu is probably most known to the English-speaking world as the setting for a couple seasons of Survivor and Celebrity Survivor, as well as being a 'flag of convenience country', whereby ship owners register their vessels in order to avoid regulations, taxes, etc. In recent years, they've also begun a similar scheme for individuals, so if you're unhappy with your current passport, you might want to look into acquiring Vanuatu citizenship, which can be yours for only $130,000 and allows for visa free travel to the EU's Schengen zone, among many other perks. If it sounds too good to be true, it's not! And it's now estimated to account for up to 30% of Vanuatu's economy.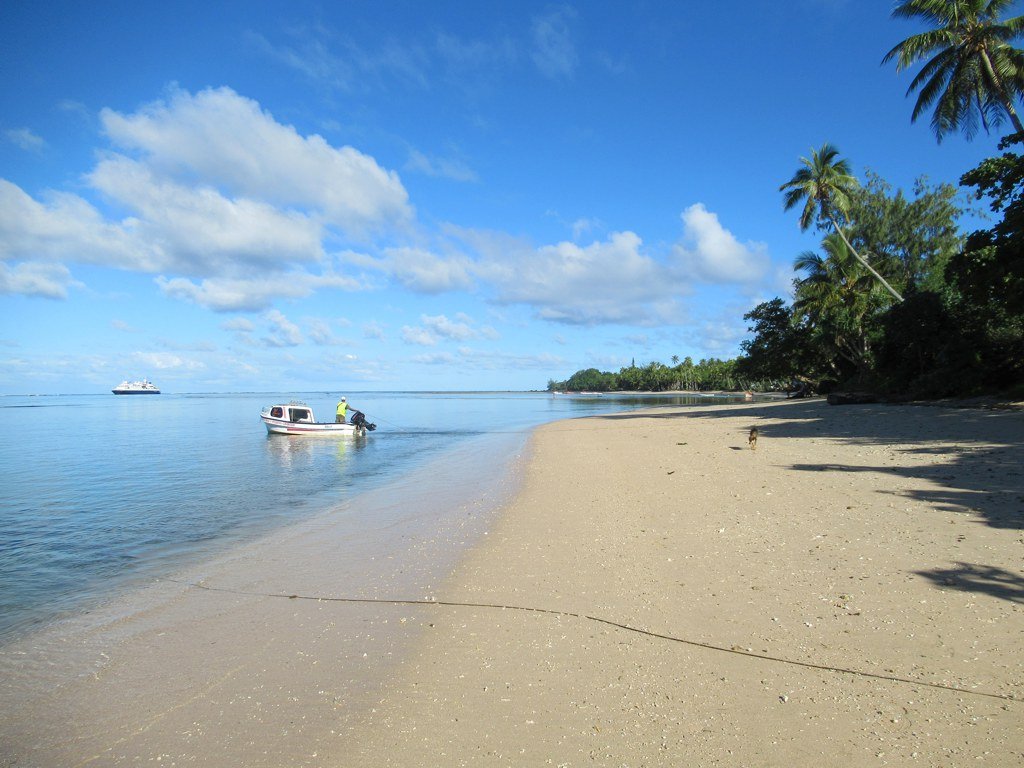 [Editor's note: This article features excerpts from a post on the In Your Pocket blog here, which is much longer and contains approximately twice as many jokes, a few curse words and a handful of comments that were deemed too inappropriate to include on this site.]

In Your Pocket in no way endorses or is responsible for the views and opinions expressed herein, which are solely those of In Your Pocket's former editor-in-chief and current editor-at-large Yuri Barron. These days he can be found on the 30th floor of a condominium in Kuala Lumpur, where he was planning to ride out the global quarantine by finishing his memoirs, Thirty-Cent Life: A Decade of Moderately Irresponsible Travel in Dodgy Countries, but hasn't managed to get round to starting yet. More of his somewhat travel-related work can be found here.