Athletic Club
Athletic Club is considered to be more than a football club. It is a feeling of loyalty towards an institution that all the people from Biscay feel is part of them. Normally, your football team is related to where you are born. Then, as you grow up, you become a fan of the big clubs, but it is different in Biscay.

Our special philosophy in which only players that come from its own ranks and those trained in Basque clubs can play makes this union even stronger, if possible, than in other towns in Spain. Red and white are our colours. We are considered to be one of the historic football clubs in Spain with more than 100 years of history, never been relegated from the top division. This great history could not have been possible without the loyal fans who accompany the team in all of their matches.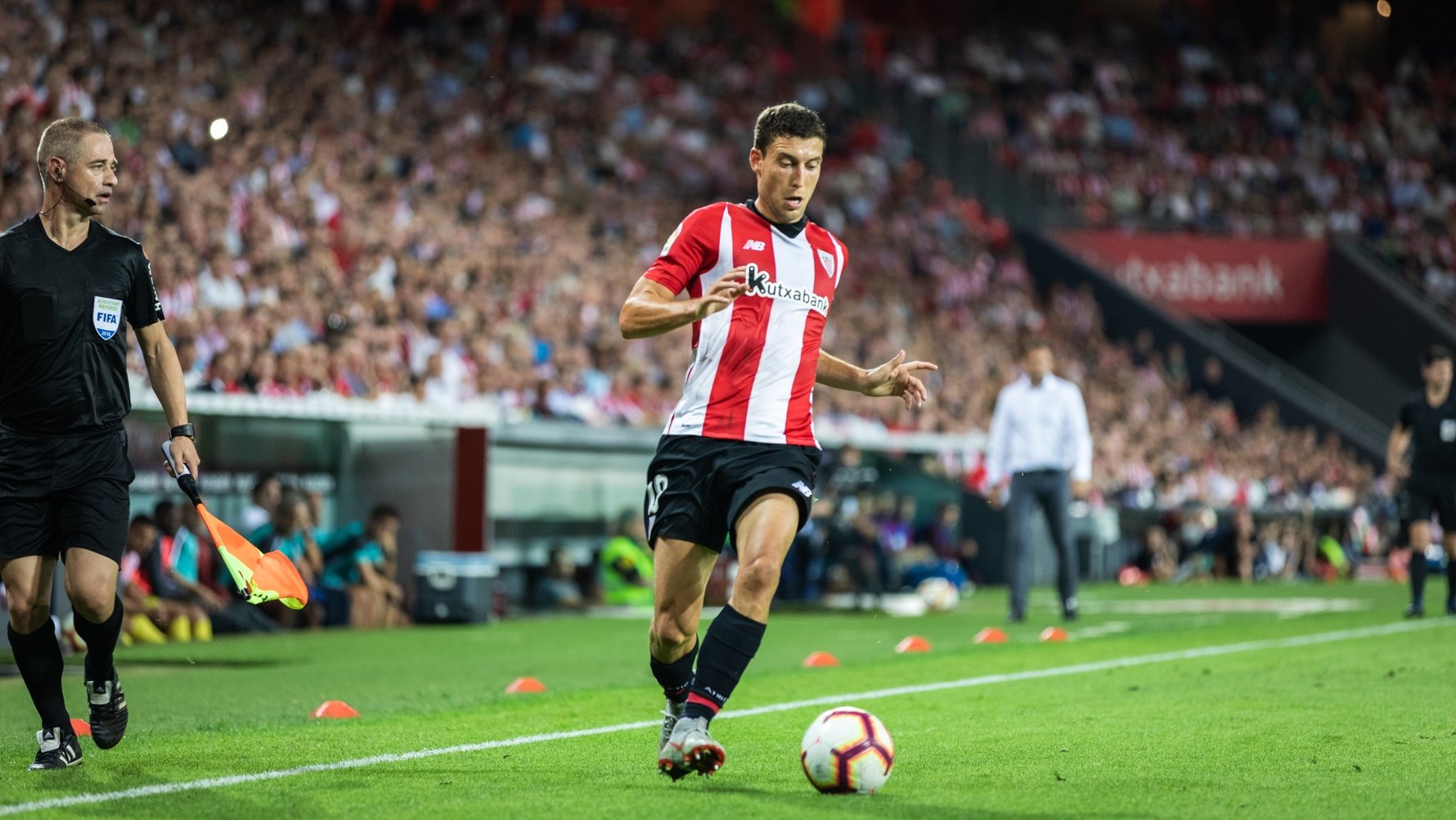 Whenever a match is played, most of the businesses in Bilbao are adorned with red and white flags and the fans flood into the streets around San Mamés stadium to suffer with the "lions", as the red and white players are known.
By the way, the stadium is known as "The Cathedral" of football. It is a newly built five-star stadium with a 53,000 people capacity.
Euskara
Euskara (Basque Language): The Basque Country is one such region that's home to its own completely unique heritage, culture and language. Basque (known as Euskara) is one of the oldest European languages still in use— so old that even the most language historians have found it difficult to locale where, exactly, it came from, as it shares no connection with any other known language. Euskara indeed looks and sounds nothing like what you would expect.

Euskara is spoken by around 30 percent of people in the Spanish Basque Country and around 22 percent of people who live in the French Basque Country. It is the co-official language of the autonomous community of the Basque Country, along with Spanish.

These are some Basque phrases hopefully will help you when you go visit us: (Kaixo > Hello) | (Egun on > Good morning) | (Arratsalde on > Good afternoon) | (Gabon > Good night) | (Agur > Goodbye) | (Bai > Yes) | (Ez > No) | (Eskerrik asko > Thank you)
Txikiteo
Txikiteo: While searching for the best pintxos, you should adopt the local method of 'txikiteo' which is hopping from bar to bar tasting pintxos and drinking local specialities such as Zurito (a tiny beer, even smaller than the Spanish caña), the famous local wine-txakoli (a local white wine, very dry & acidic & served cold, sometimes poured from a height, to add bubbles to the wine), Kalimotxo (a local mix of red wine and Coca Cola), Sidra (cider made by spontaneous fermentation and no added commercial yeast) or Crianza (a common young & aged red Tempranillo​ Rioja wine)
Pintxo-Pote
Pintxo-Pote: It is one of the most deeply rooted activities in today's Basque society. This social custom consists of "going out to bars" to have a pintxo and a drink at a cheaper price than usual. It is generally on Thursday evenings and each pintxo with its corresponding drink (either a zurito or a glass of wine) costs around €2.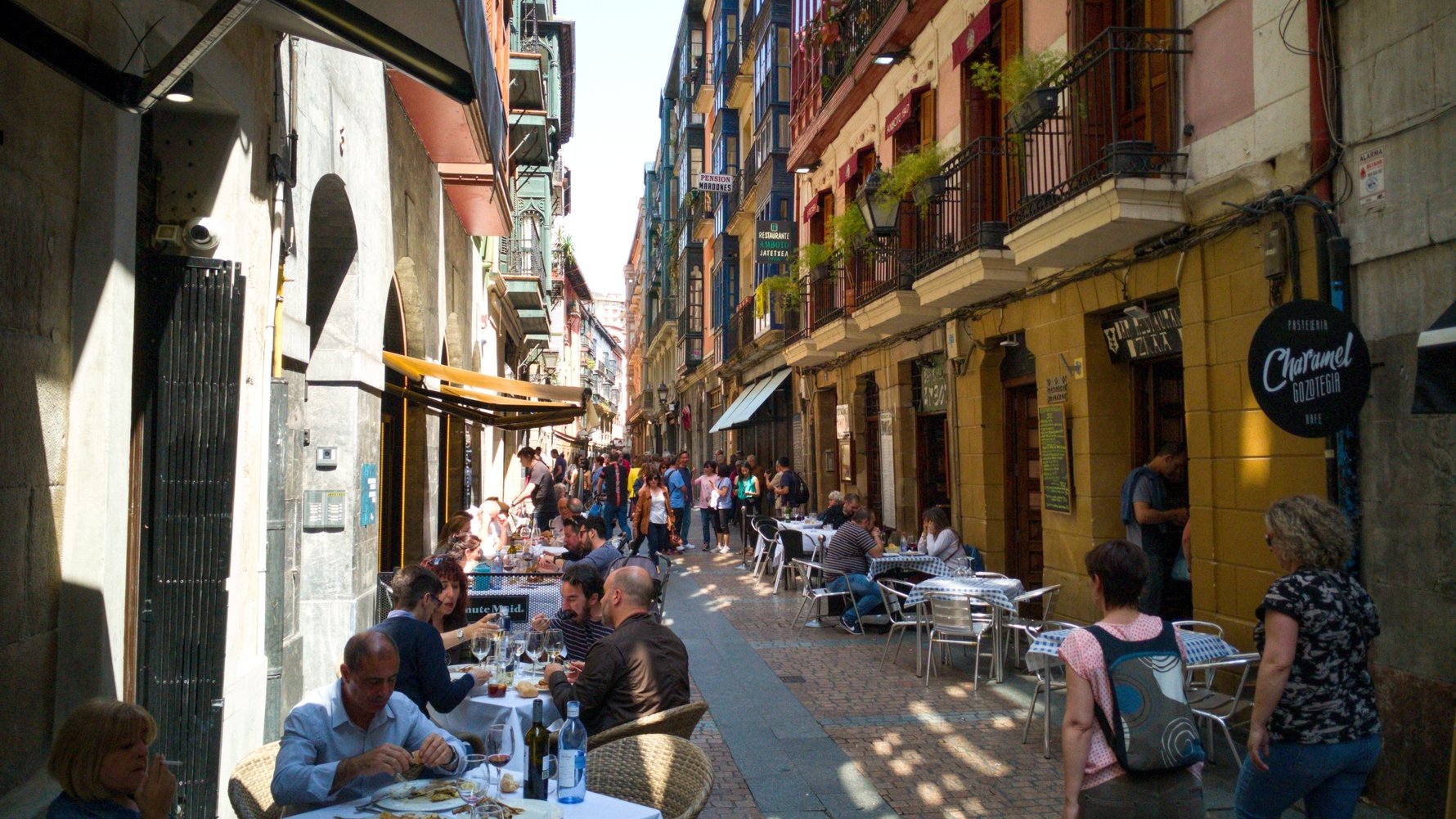 Olentzero
Olentzero: This pipe-smoking farmer-like figure who became the alternative to Santa Claus and the Three Wise Men for more militant Basque parents in the 1970s. Nowadays he tends to work in partnership with his 'foreign' present givers in most Basque households. You can see him represented by men wearing big beards and dressed up in traditional mountain costume with wooden clogs on their feet, topped off with a typical Basque beret. He often carrys his toys in a charcoal sack or in the baskets of his mule and appears in town squares in the run up to Christmas.