Thinking about camping in Scotland - how about wild camping?

Not to get all technical, but thanks to The Land Reform (Scotland) Act 2003, it is perfectly legal to 'wild camp' in Scotland, providing that you do not camp in the same spot for more than three nights, and leave no trace behind.

However, there are restrictions in one area in Scotland, you cannot wild camp inside the Loch Lomond & Trossachs National Park from 1st March through until 30th September. Camping itself is permitted, but it must be at one of their official campsites. It should also be noted that you cannot camp inside enclosed fields or near farmland crops and farm animals.
 

Here are our Top 5 recommendations for Best Wild Camping Areas in Scotland.
1.Quiraing, Isle of Skye
Situated in the North of Skye, this area is a full circuit hill walk which is 4 miles in length and features stunning views over "The Needle "– a 120-foot tall rock pinnacle. This area in Skye is one of the most well known views in all of Scotland and for good reason! High up near the summit there is a car park at the Quiraing onto the Trotternish Ridge where you can leave the car overnight. This is a popular destination in the summertime, but if you take the time to walk ten minutes extra away from the path you will be rewarded by a sunrise view across Skye.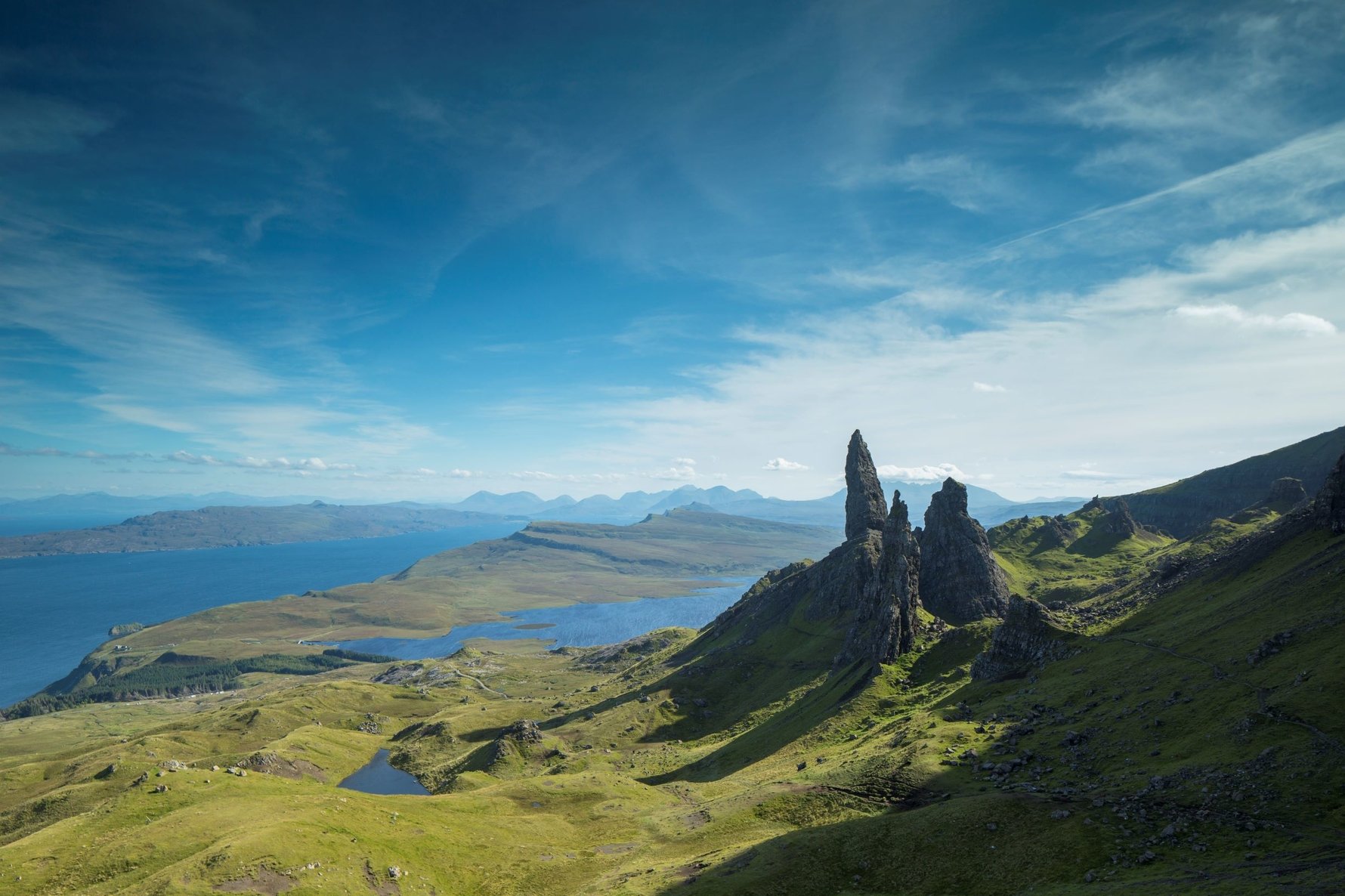 2.Findhorn Beach, Moray
Anywhere along the Moray Coast is beautiful, however Findhorn Beach has a long stretch of sandy coastline and a pebbled area further inland from the sea. You will spot cute pastel shaded beach huts along the coast line - if you choose to head out for a long walk, head along the Moray Coastal trail to the next seaside village of Burghead (6 miles/ 10 km away) An overnight car park area and public toilets make for the perfect stop over. If you are lucky you may spot some dolphins or seals nearby. Your best chance of seeing seals is when the tide is low. Remember to take your binoculars!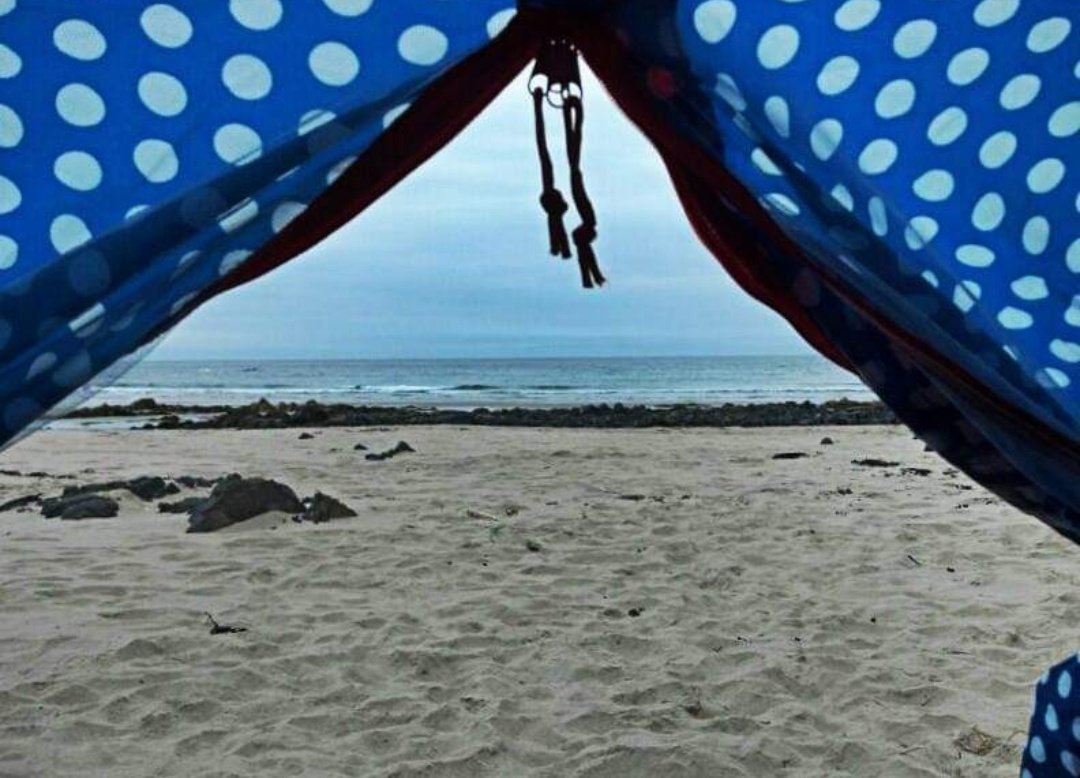 3. West Beach Berneray, North Uist
Situated on the Outer Hebridean island of North Uist, the 3 mile stretch of beach is outstanding. The best part is that it is often free from crowds of people. The clean white sand beach was once mistaken for a Thai Beach in photographs. The nearest car park is near the Berneray community hall. If you are island hopping in the Outer Hebrides, the coastal areas of South Harris are also a good option.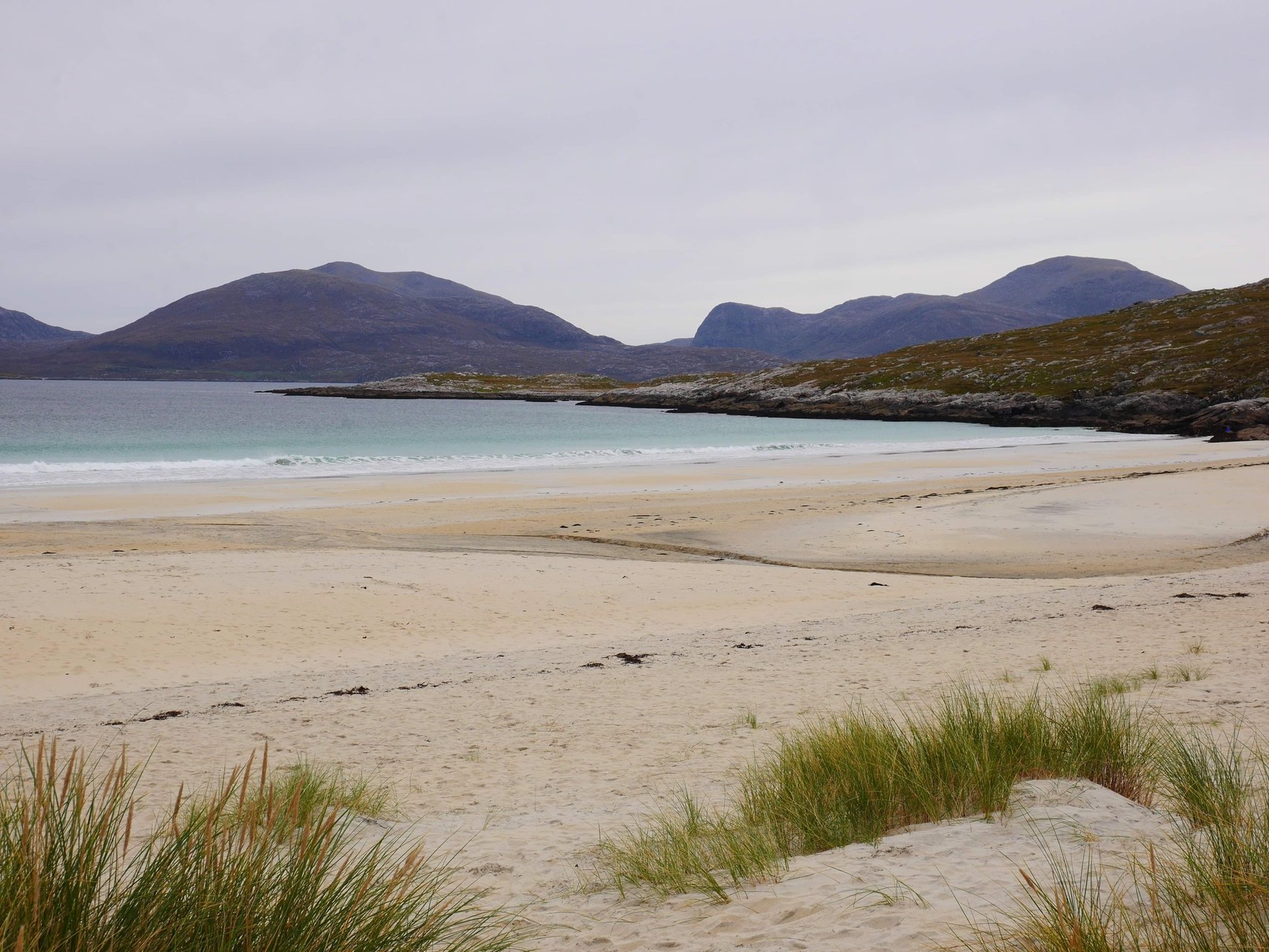 4. West Highland Way Route
The West Highland Way (WHW) is a 94-mile (151 km) trek starting from Glasgow. Travelling north it passes along the shores of Loch Lomond and the Trossachs National park. Continuing north through increasingly rugged scenery, it crosses the vast wilderness of Rannoch Moor, where it passes Glen Coe and reaches the large town of Fort William at the foot of the UK's highest mountain, Ben Nevis. This zig-zag climb will take you up to the highest point of the West Highland Way at 550m above sea level, but you will be rewarded with breathtaking views back to 'The Buachaille' and northwards towards the Mamores mountain range. It is recommended that you take at least 7 days to complete this route and most people start from South to North in order to get accustomed to the harder terrain and weather.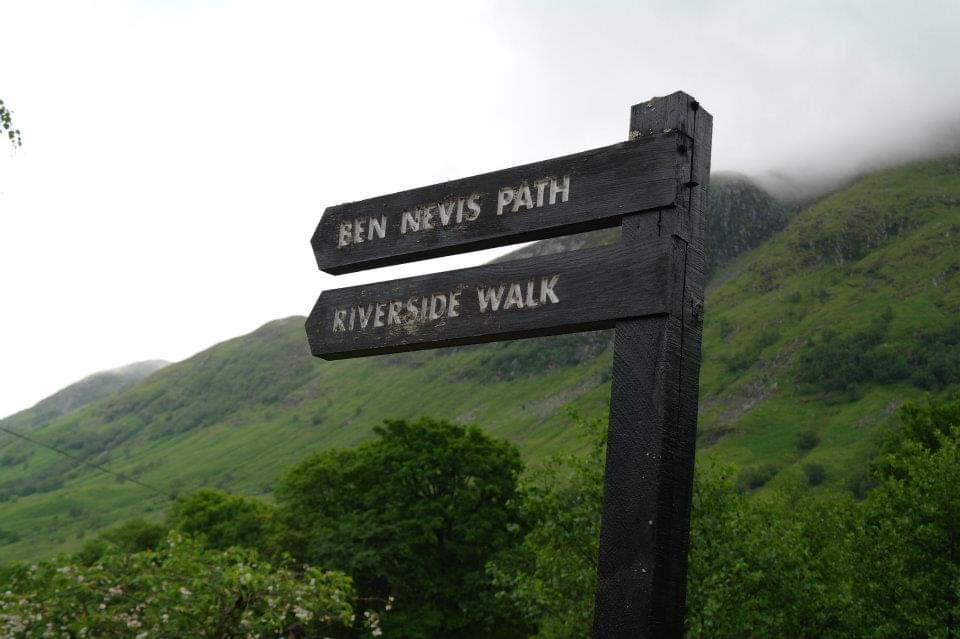 5.Pentland Hills, near Edinburgh
If you don't have the time to travel too far from Edinburgh, then head out to the Pentlands regional park. The medium sized hills offer clear views over the city of Edinburgh, yet you are still surrounded by rolling countryside and woodland. A good base for wild camping is near Bonaly Reservoir which has the advantage of being relatively close to town, but more than a mile away from the closest public road. In the summertime this a popular choice for wild campers, if you want to head further into the Pentlands, walk towards Scald Law, the highest hill in the Pentlands, flanked by East & West Kip in an undulating ridge. There are numerous spots for a tent with short grassy surfaces making ideal pitches. Car parking is available near the Harlaw and Esk Reservoirs, and the Harlaw House visitor centre has a toilet block. You should note that Edinburgh's Parks and Greenspace Management Rules prohibit camping and the lighting of fires within one mile of a public road.
5 rules worth noting
Here are few things you should know before heading out into the great wilderness

1.Do not litter (obviously) and respect our beautiful landscape. One of the reasons we can legally wild camp in Scotland is because these rules have been abided by and we want to keep it that way.

2.You must not destroy or cut down trees to make fire or firewood.

3.Do not use camping stoves or light a fire on grass or peaty landscapes. The west coast Highlands in particular are covered in peat bogs, although they may seem damp and wet they are high risk areas for starting fires. So be mindful of where you set up your camping stove, best set your disposable BBQ's on rocks to be safe.

4.Do not drain your chemical toilet tank in nature

5. On the delightful topic of human waste: If public toilets are not available, carry a trowel and bury your own waste and urinate well away from open water & rivers.

Acquaint yourself with the Scottish Outdoor Access Code, it will detail the ins and outs of good camping practice here in Scotland.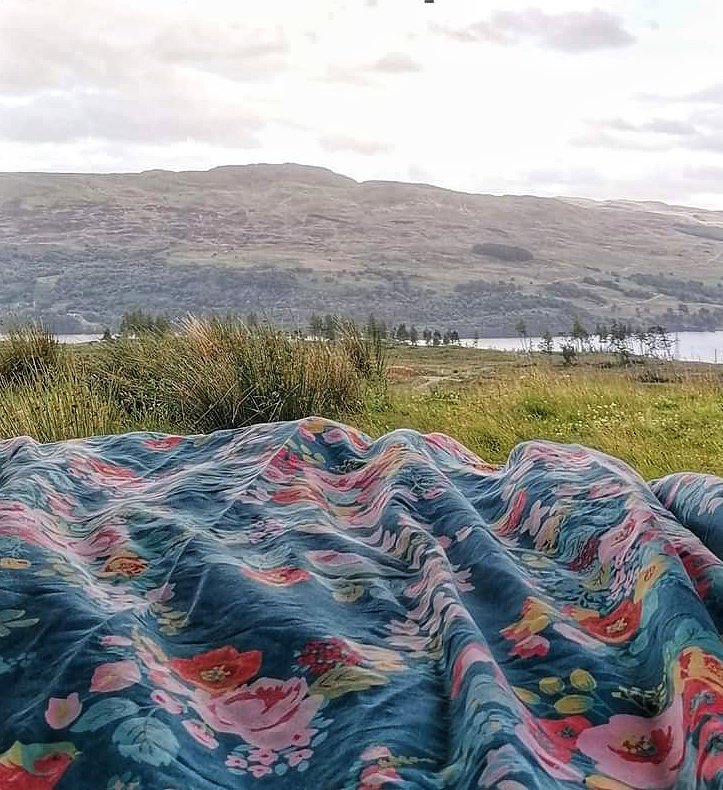 Things you will need when camping in Scotland
1. "Midgie" insect repellent! During the summer months (May - September) these small irritating flies are rife and most active in the early mornings and early evenings. Stock up on repellent, a product containing DEET will help. Two brands that us Scots highly recommend are the "Smidge That Midge" and Avon's "Skin so soft spray". Another tip if you are camping in a tent or a van, remember to close the door! There is nothing worse than a tent full of midges when you are trying to sleep.

2. You will need to bring a small trowel and toilet paper, to stop littering you should also take a zip lock bag or pouch so you can store your used tissue until you get home or can dispose in an appropriate manner.

3. Trail maps! If you are planning to hike a specific route it is a good idea to have physical copies of area maps. You can purchase physical maps from Harvey Maps. Another great resource for Scotland's Great trails.

4. Waterproofs and lots of layers (it can rain on average 175 days a year in Scotland)

5. Sun lotion, despite the changing weather the sun can beat down in Scotland.

6. A good cold weather sleeping bag, synthetic materials nowadays often outweigh down feather sleeping bags in terms of performance. If your budget allows and you are an avid camper then a three season sleeping bag would be a great purchase.

7. A sleeping mat, to help insulate you! A roll up sleeping mat will protect you from the cold bedrock underneath.

8. A solar/battery pack for your mobile phone. It should be noted that if you are camping in the middle of the Scottish highlands, don't expect to have a phone signal. Just embrace the silence!
One last tip:
If you do not want to purchase tent equipment, you can rent items from Rent-A-Tent Scotland.They have reasonably priced packages which include a tent, sleeping bag & mat.

The same applies for hiking boots, kayaks, crampons, walking sticks and bike hire - you can rent these from Tiso Outdoors. They have pick up locations in Edinburgh, Glasgow and Perth.