Konin is the 3rd biggest city in Greater Poland, located on the Warta River. In the middle ages, a permanent settlement arose nearby along the Amber Road, which led from the Roman Empire to the Baltic Sea. The Stone Signpost of Konin is the oldest European signpost beyond the boundaries of the former Roman Empire. Toward the end of the early Middle Ages, Gród Kaszuba (ENG: Kaszuba Fort) was the most significant of the fortified settlements near present-day Konin. Inhabited from the 10th through 12th centuries, the fort was situated on the meadows near the Warta. Its abandonment was likely a consequence of floods that damaged its fortifications. The remains of Gród Kaszuba are visible on the south bank of the river. During the 12th and 13th centuries, in the high to late Middle Ages, a complex of settlements was centred on the location of today's historic centre, with Peter and Paul's Parish Church being the only surviving structure from that period. A magnificent carved portal and a solar clock on the south wall, perhaps the oldest solar clock in Greater Poland. In 1331, the settlement was plundered and burnt by the Teutonic Knights. What remained was soon abandoned and the town of Konin was reestablished, six kilometres to the northeast, in the more defensible spot where the Old Town of Konin is situated today. Konin is an important part of the region's Piast Trail.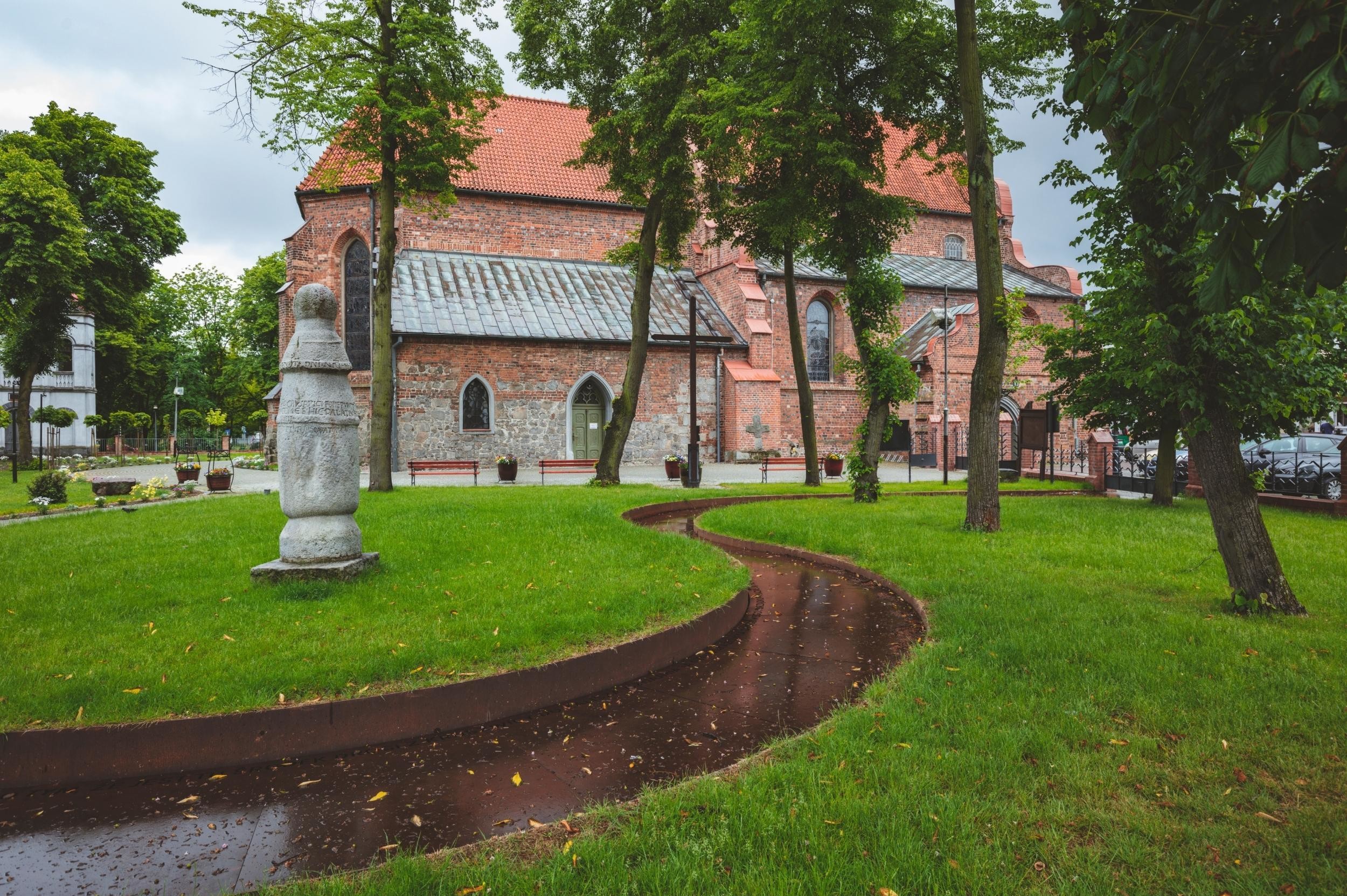 St. Bartholomew's Church
Kościelna 1, 62-500 Konin
Phone: 518 014 822

Opening hours:
From Mon to Fri 6:30 - 18:30
On Sat 6:30-8:00 and 17:30-19:00
On Sun 6:30 - 13:45 and from 17:30 - 19:00 
Visiting the church and taking photos during masses is prohibited.