Other regions may have more lakes and beachfront, but nowhere in Poland is more synonymous with hopping on a boat than Greater Poland! In fact, there are so many interconnected lakes and rivers that it even has its own trail - the Great Waterway Loop of Wielkopolska (PL: Wielka Pętla Wielkopolski). With 688km of boatable waters, the Great Waterway Loop includes the serene drifts of the Warta and Noteć rivers, a series of picturesque lakes from Gopło to Ślesińskie and Mikorzyńskie, and other navigable canals. While it's primarily associated with the region of Greater Poland (PL: Wielkopolska), this water route also traverses the Lubusz and Kujawsko-Pomorskie voivodeships, including the historic Bydgoszcz Canal, which joins onto the mighty Vistula. Part of the Great Waterway Loop is connected with International Waterway E70, which runs from Antwerp (Belgium) to Klaipeda (Lithuania). Whether you're armed with a motor, navigating by the winds, or favour the empowering experience of wielding an oar in a kayak, there's a seemingly endless amount of serene waterways at the adventurer's disposal and it could easily provide a month's worth of distractions (if you had the time, of course!)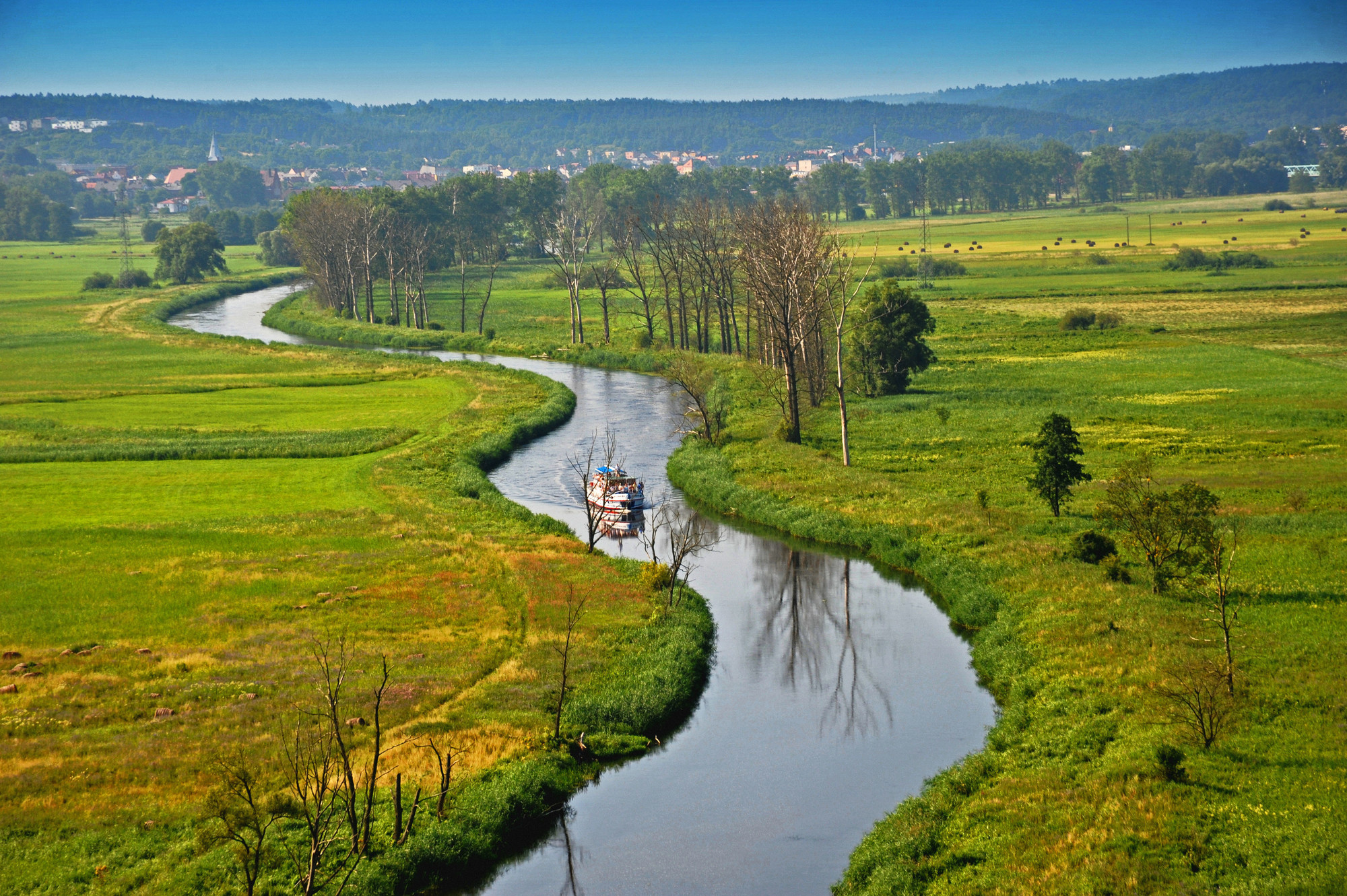 It's fair to say that it's a good balance of wilderness and civilisation as well, meaning you can get close to nature or go in search of gastro and culture as little or as much as you so desire. The trail leads through protected areas such as the Greater Poland National Park and 6 Landscape Reserves, all of which are nothing short of stunning. There's plenty of friendly provincial infrastructure along the banks that help keep the good times afloat, not to mention a tonne of picturesque historic towns like Konin, Śrem and Ślesin - all available for a stopgap! Many locations are also connected with the Piast Route, which traces the earliest days of the Polish state and the remaining sites of that era. Along the Loop, there are 28 locks – some of them are historical sights of technology. Actively-minded folks should keep in mind that there are plenty of other outdoor activities in Greater Poland that can be enjoyed interchangeably with your water-bound adventure! Most importantly, you'll find no shortages of marinas, harbours, boat and kayak rentals to stop and start as you please. Consider docking for a day or two in one of Greater Poland's many regional centres and embrace the wonders of dry land for a bit!


DOCKIN' ON THE LOOP
Along the Great Waterway Loop of Wielkopolska, you'll find around 60 inland harbours and marinas, in addition to bridges, where you can dock any kind of medium-sized vessel and plenty of options for accommodation, catering, restrooms, and fuel, as well as access to electricity and other media. Camping, picnicking and the like are almost always guaranteed at these sites. Keep an eye out for the signage along the way! For more information, click on various pins on the map above to see what's available! Alternatively, you can visit wielka-petla.pl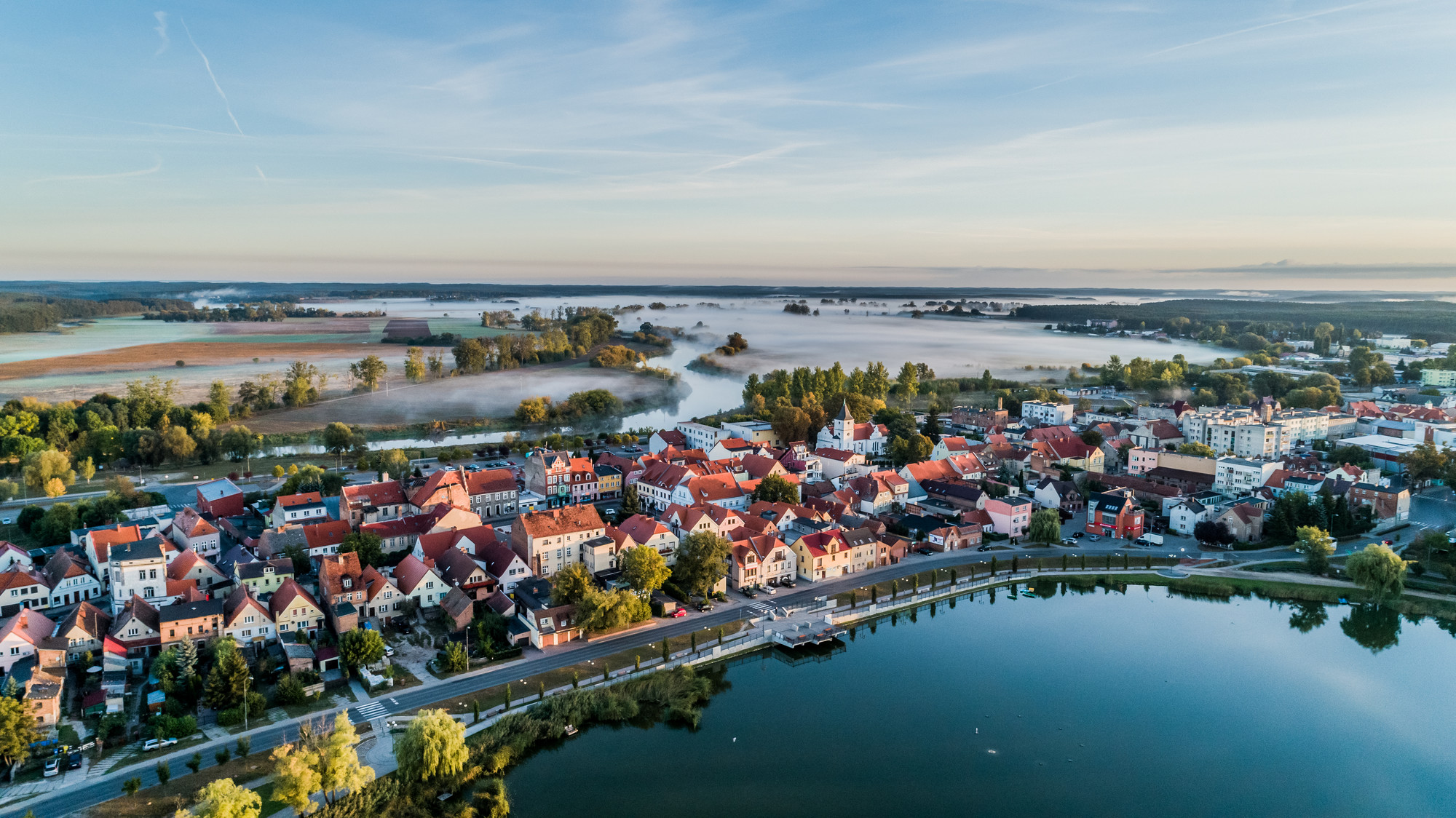 BOAT CHARTERS AND RENTALS
If you've just rolled into Greater Poland and you don't have your own equipment, no worries! In addition to kayaks and canoes, you can easily charter a motorboat, both classic and flat-bottomed. A popular form of spending time on the WPW are also houseboats, which give their users maximum independence, allowing them to spend the night at any marina. If you're privy to all things wind-powered, keep in mind that the Great Loop of Wielkopolska is less suitable for sailing in most sections due to low bridges. If you want to go sailing, you can do it near Konin, where vast lakes provide good conditions for sailing.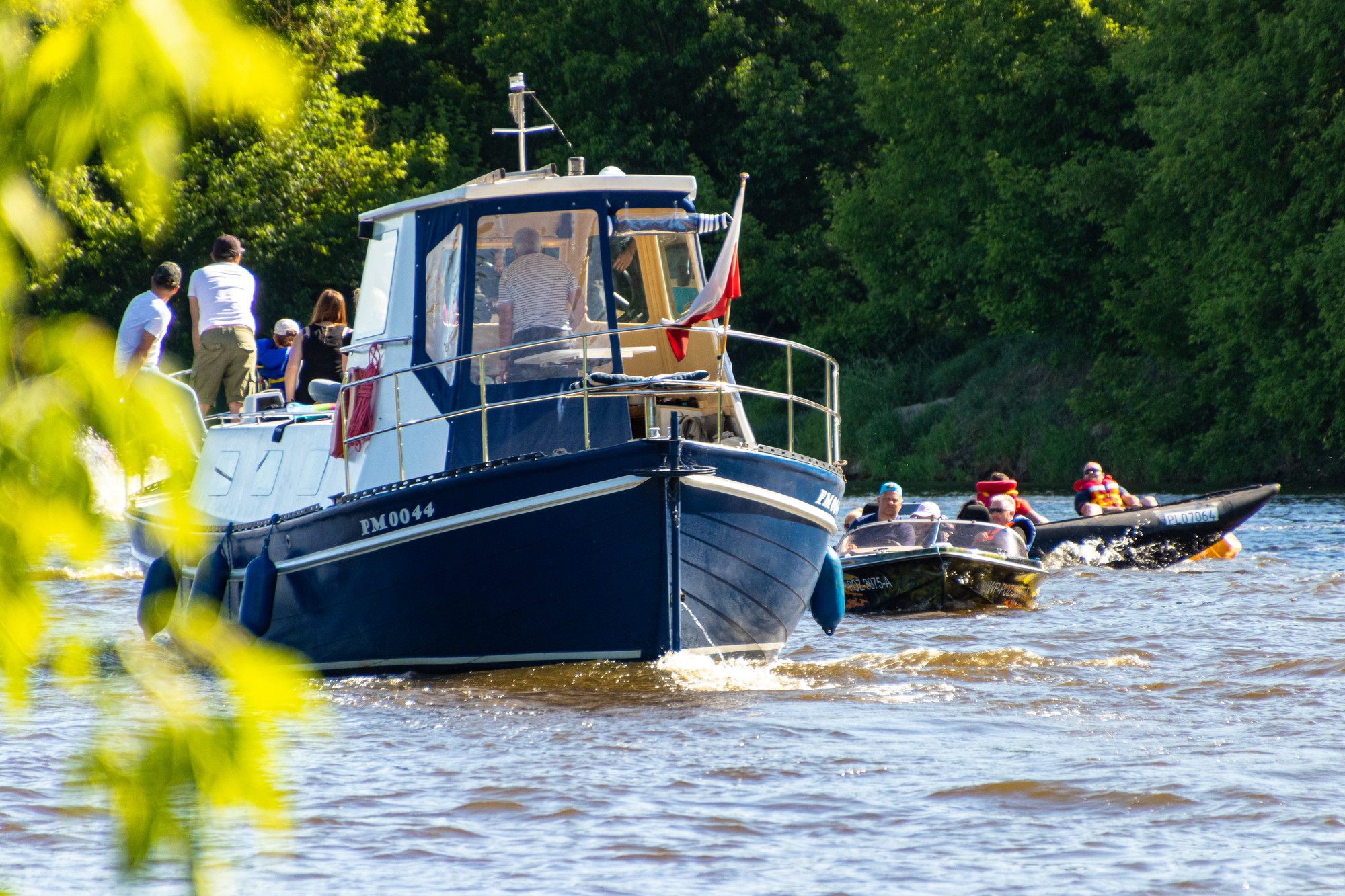 WATERSPORTS & BEACHES ON THE LOOP
If you consider yourself particularly loopy and want to raise the bar a little, there are various watersports available along the way! There are numerous companies that do wakeboarding in Greater Poland, with popular options in Sieraków, Śrem and Owińska. Sailing can be enjoyed on larger bodies of water, such as Lake Ślesińskie, Lake Mikorzyńskie Lake Gopło. Just off the loop in Sieraków, the Land of 100 Lakes is perfect for easy-going boat sports. Speaking of 'easy going', if you prefer to just laze on the sand, there are tonnes of inland beaches in Greater Poland. Notable mentions include Kruszwica, around Ślesin, Międzychód and Śrem. River cruises in Greater Poland depart from major marinas in Czarnków, Drawsko, Nakło, Ślesin and Poznań.
KAYAKING IN GREATER POLAND 
Kayaking and Canoeing in Greater Poland are arguably the region's most popular watersports, and enthusiasts can flex their biceps just about anywhere on the Great Waterway Loop of Wielkopolska. In addition to the stunning natural surrounds of the region (see more below), there are 28 locks and weirs that allow boaters to overcome differences in water levels without having to dock, carry a canoe, or even transport a boat overland! Most of these water rapids are in the eastern part of the Loop, particularly on the Noteć, so keep an eye on the lock schedule so that you don't get stuck! Kayaking (or Canoeing) on the Great Loop of Wielkopolska can be organized in any place, but several fragments are particularly popular among canoeists. If planning isn't your strong point, there are a tonne of companies across the region that kayak/canoeing trips, complete with delivery to the spot, collection of the kayaks and a bonfire at the end!
For more options on kayaking in Greater Poland, read our article: Outdoor Activities in Greater Poland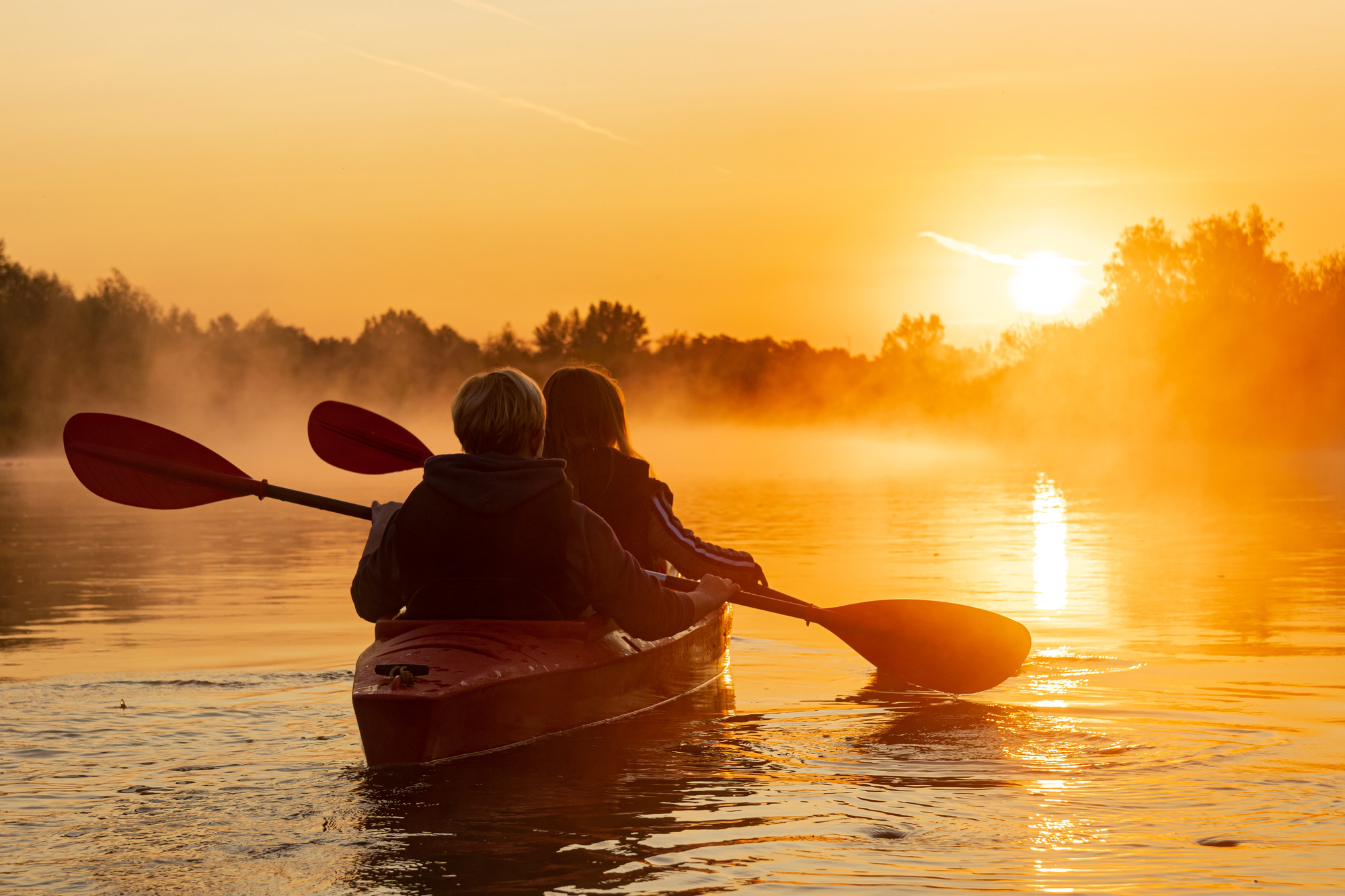 Recommended kayak routes on the Warta river:
Konin → Ląd → Pyzdry (2 days)
Ląd → Pyzdry (1 day)
Jaszkowo → Rogalinek (1 day)
Oborniki → Wronki → Sieraków → Międzychód (3-4 days)

Recommended kayak routes on the Noteć River:
Piła → Ujście (1 day)
Czarnków → Wieleń → Drawsko (2 - 3 days)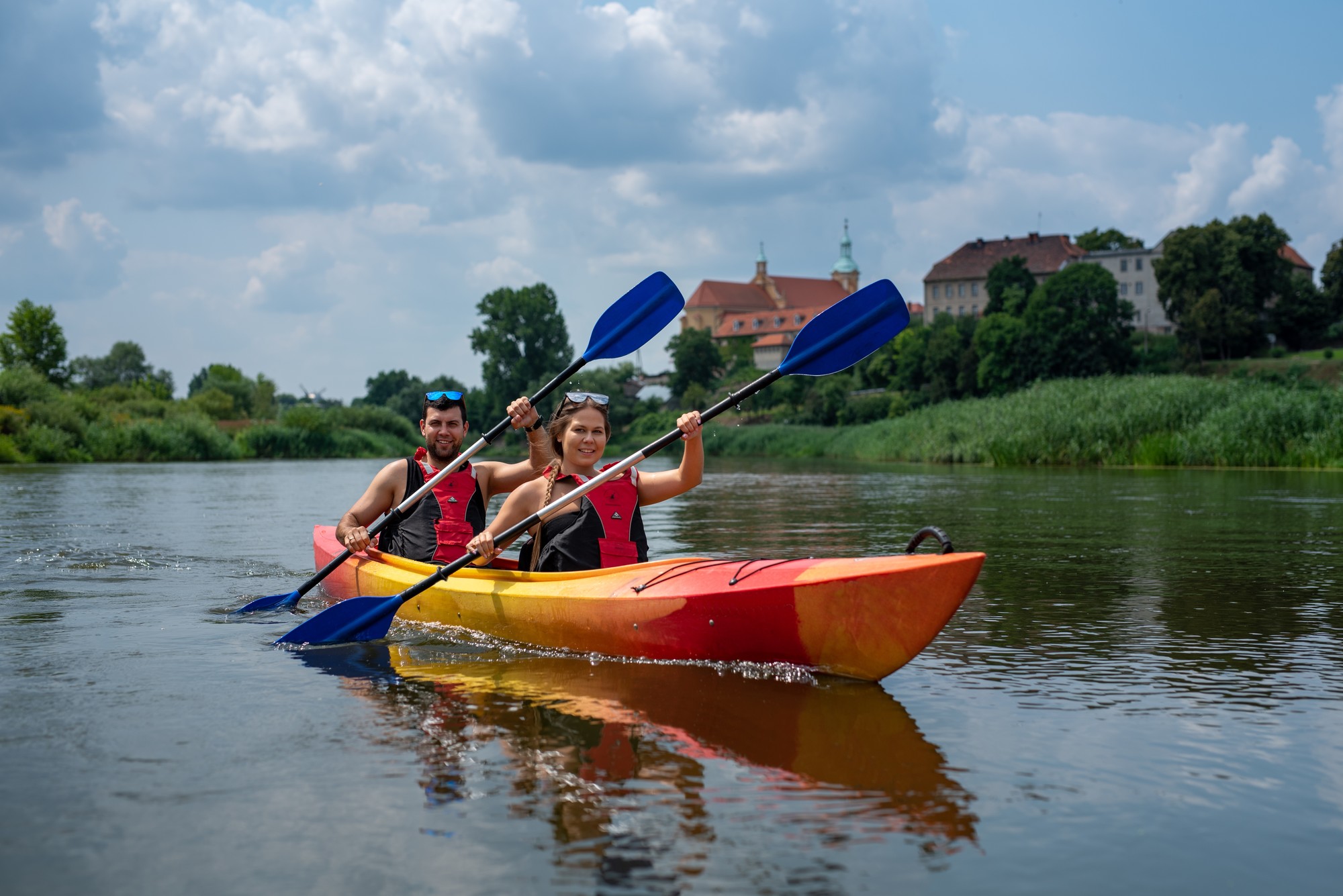 WATERSIDE HISTORY
Starting from the regional capital, Poznań's 'cathedral island' of Ostrów Tumski is ideally positioned on the Warta River and a key site in the early history of Poland. Heading north and bending to the west, you will pass under the historic railway bridge in Obrzycko, a quaint little town whose local palace is also a riverside hotel! The Land of 100 Lakes is largely anchored around the picturesque town of Sieraków, and many treasures associated with the local ruling family to be found in the castle and cathedral. Continuing along the Warta and into Lubuskie region will bring you to Gorzów Wielkopolski, a riverside city with pleasant historic sightseeing, surrounding parklands and a decent cultural calendar throughout the year. Turning off the Warta onto the Noteć will eventually take you to the beautiful regional capital of Kuyavian-Pomeranian region, Bydgoszcz. With a wealth of Prussian architecture and known as the 'Polish Venice', the city is very much river-bound, with the Noteć joining onto the Brda River in its centre.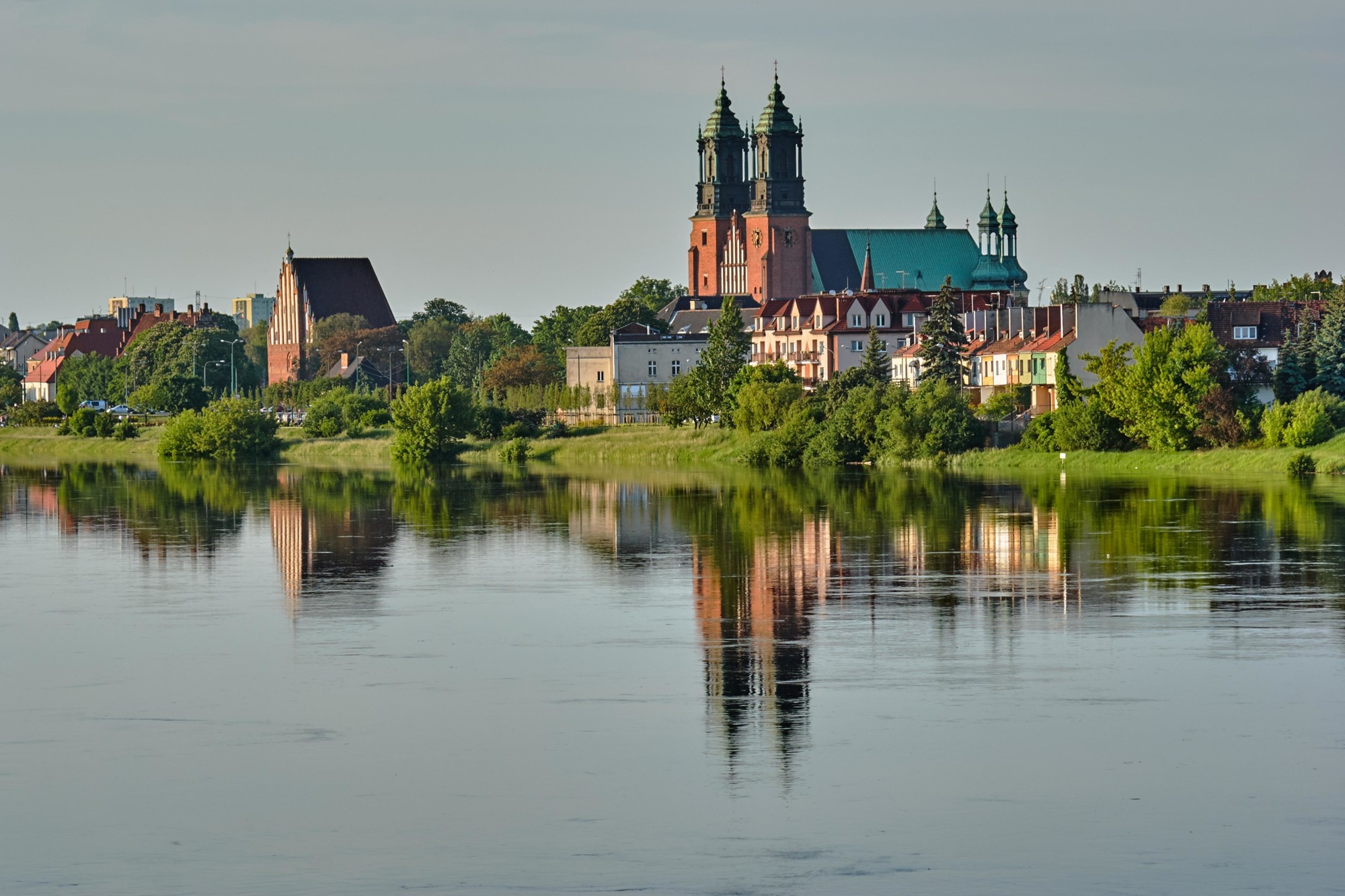 Heading south back into Greater Poland, Kruszwica exudes the earliest history of the Piasts, Poland's first ruling dynasty, and the legendary 'Mouse Tower' on a rather lovely Lake Gopło. Following the lovely wide stretches of water further south will bring you to Ślesin, home to its very own 'Arc de Triomphe' or 'Napoleon's gate' and the nearby Licheń Stary, home to Poland's largest church and largest church organ! As the loop turns west and back onto the Warta, the historic city of Konin has many treasures to seek out - a 15th-century castle and open-air architecture museum in the Gosławice district, the rare sight of a 19th-century synagogue, a bunch of stunning old churches, a pretty-looking old centre and the Konin Pillar, the oldest signpost in Central Europe!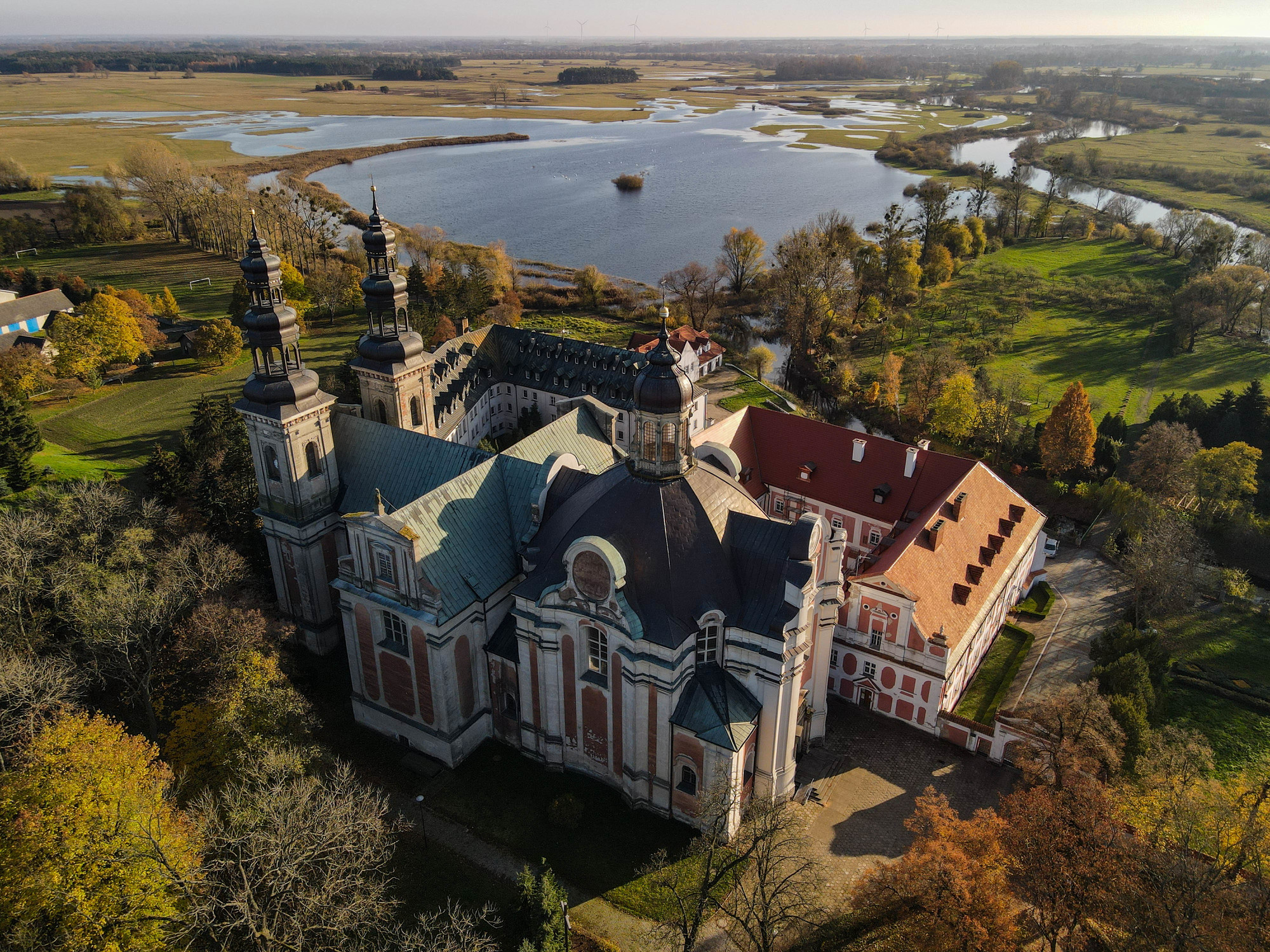 Further west of Konin, the 12th-century Cistercian Abbey of Ląd is an important site in the early history of Poland, not to mention having an ambient interior of stunning furnishing and frescoes. There's yet more early Polish sites in Pyzdry, whilst Śrem has more recent architecture to show off, including a 19th-century market square and a fantastically-gothic-looking water tower. One of the most enviable pieces of real estate in Poland can be found at the Raczyński Palace in Rogalin, a huge Baroque complex and the Rogalin Landscape Park, famous for having the largest collection of oak trees in Europe.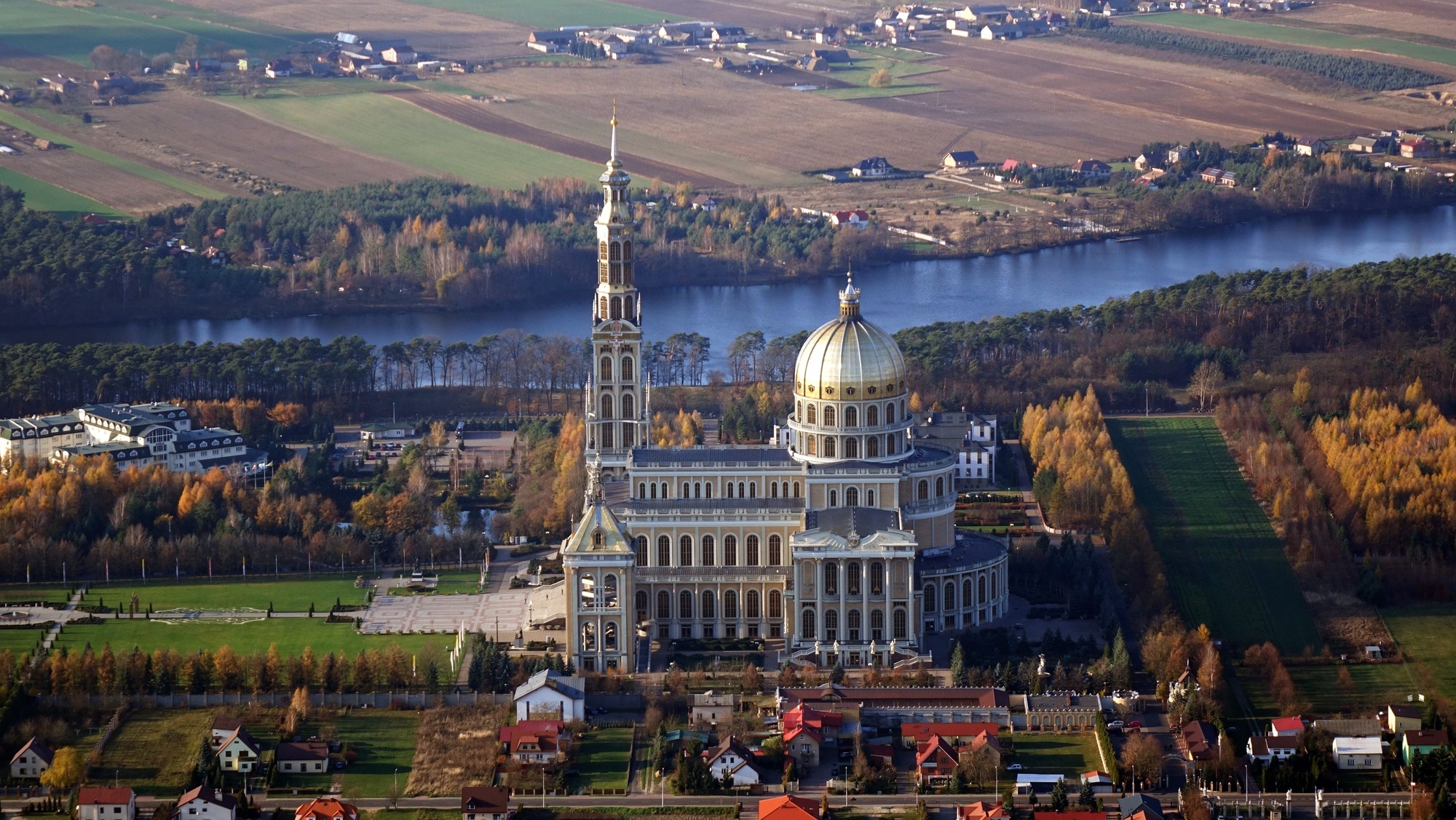 NATURE IN & AROUND THE LOOP
In total, the Great Waterway Loop of Wielkopolska passes through six landscape parks and along the edge of Greater Poland National Park. The Warta River Landscape Park and the wide valley of the Noteć River are ideal places for bird watching, and you may also spot an otter or a beaver. For those looking for quiet and relaxation away from the hustle and bustle of the city, consider taking a cruise along the Warta River, specifically the area that traverses the Noteć Forest - the largest pine forest in Poland, which stretches along the river for about 100 km.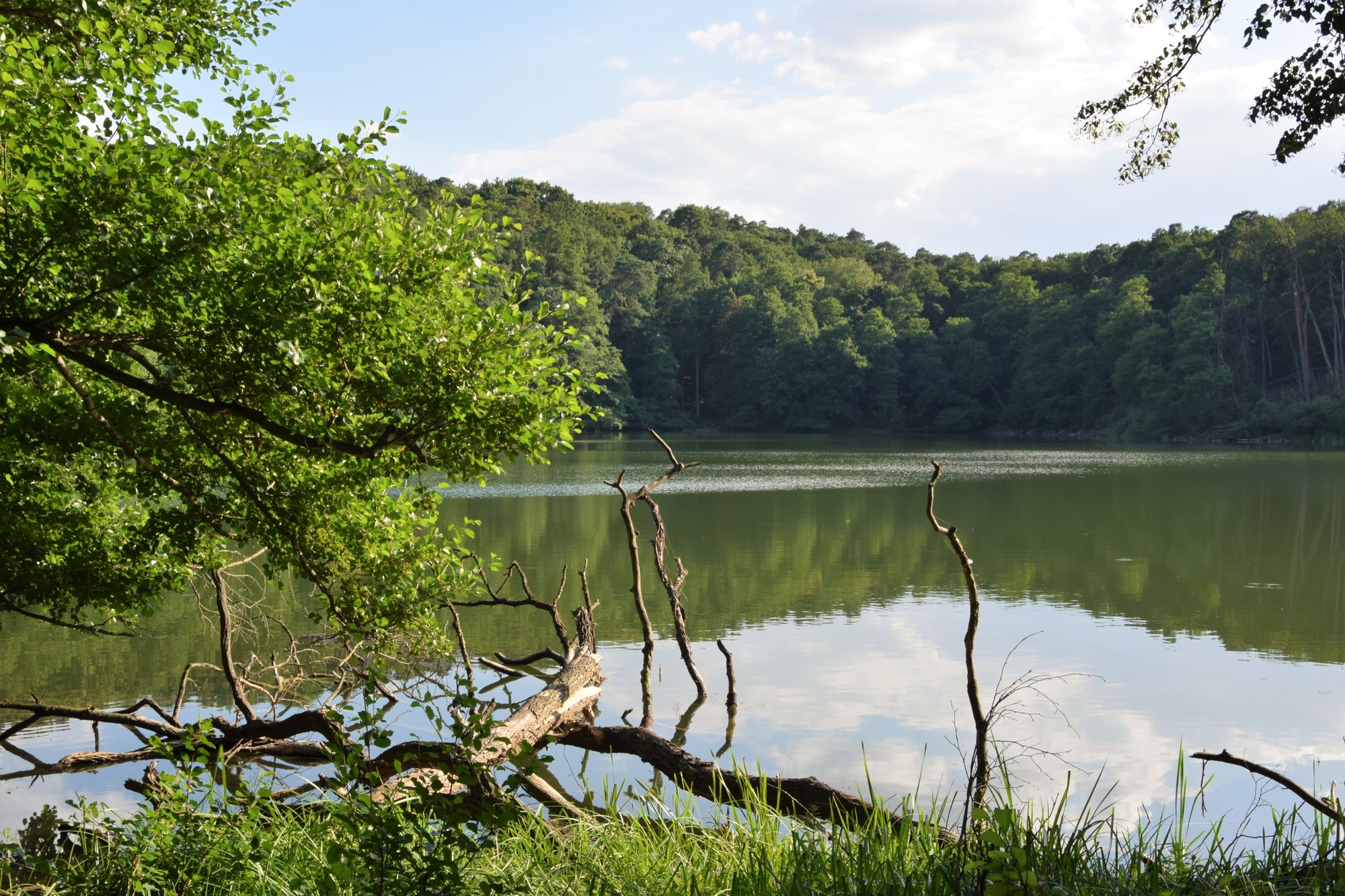 Close to Poznań, one can easily reach Greater Poland National Park by boat. Created to protect areas carved out by glaciers thousands of years ago, there are many trails for hikers and cyclists, which can add a bit of extra flair to your waterbound adventure. The same tracks are popular with nordic walking and cross-country skiing in the colder months. Rogalin Landscape Park lies around 12km south of Poznań. Amongst the park's greatest treasures are ancient oak trees, riparian forests and numerous riverbeds of the Warta River. It is safe to say that the local population of pedunculate oaks is one of the largest and most valuable in Europe.
For more about nature in Greater Poland, read our article: Outdoor Activities in Greater Poland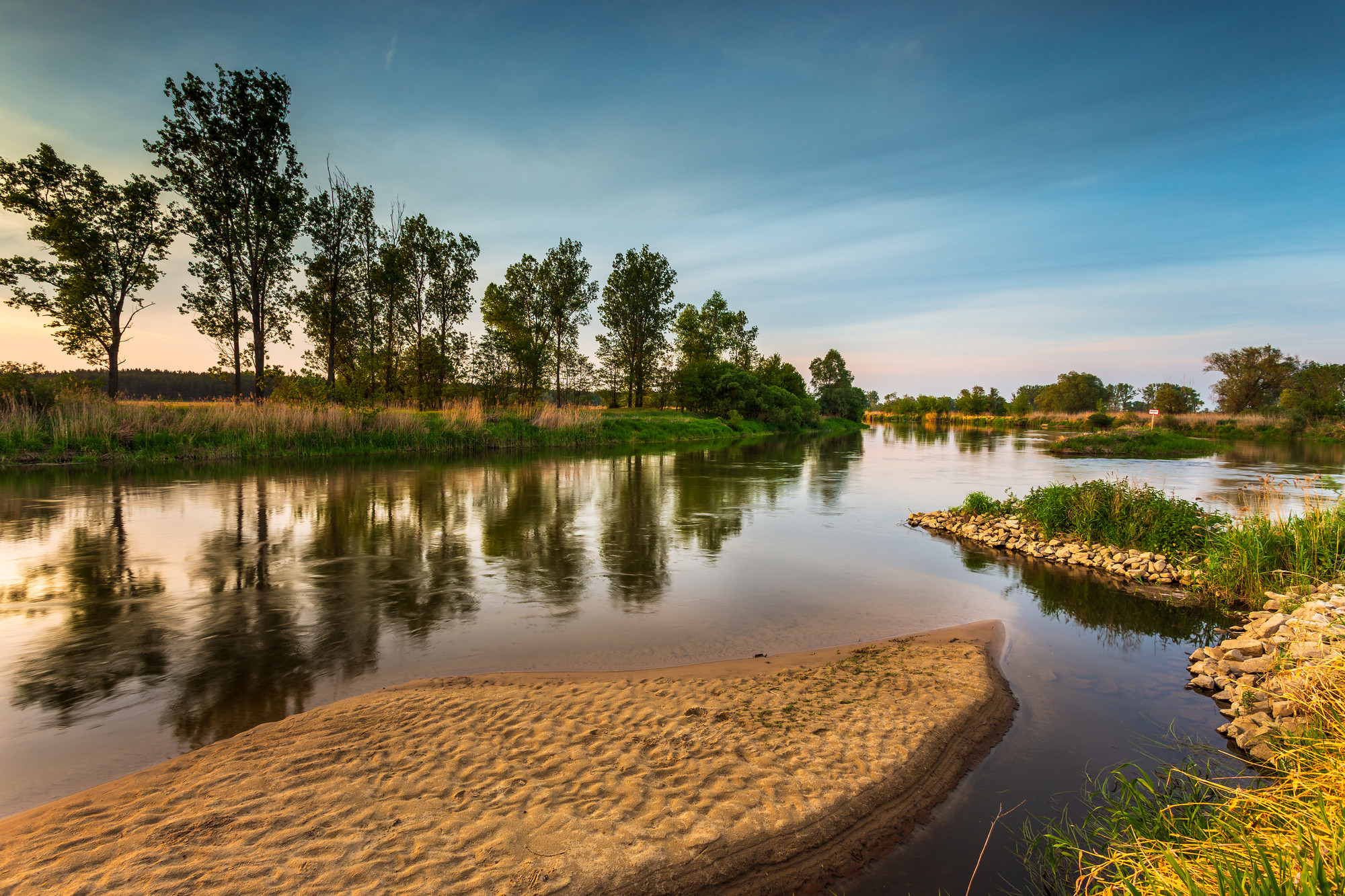 ADDITIONAL INFO ON THE GREAT WATERWAY LOOP
For more general information, visit wielka-petla.pl. When setting out on the Great Waterway Loop of Wielkopolska, it's highly recommended that you check the transit depths at each section of the trail and compare them with your vessel's nominal draught (ie. the vertical distance between the waterline and the bottom of your vessel). The website poznan.wody.gov.pl provides current sailing conditions, important announcements, hydrological conditions, a list of locks and their parameters and working hours, as well as addresses and telephone numbers of water surveillance units in individual sections of the route. Remember, folks - Don't get too loopy! Good preparation for a cruise is a guarantee of good fun and full relaxation without surprises!