Greater Poland's landscape of undulating plains and lusciously green open spaces are complemented by numerous rivers, post-glacial lakes, forests and gently-sloping hills. Half of the region is made up of farmland and a quarter is forest area. Put simply, Greater Poland is ideal for outdoor activities! Kayaking, horseriding, hiking, cycling - you name it, they have it! We understand that most of you reading this are scoping out Poznań or may already be there, so we have included distances from the regional capital wherever possible. However, we encourage you to consider staying in other historic towns in Greater Poland, simply because they are as beautiful as they are convenient for visiting the landmarks we mention in this article!  Young families visiting Greater Poland will certainly find a number of these places appealing to their circumstances, however, we encourage you to read our article: Greater Poland with Kids! for more specific recommendations!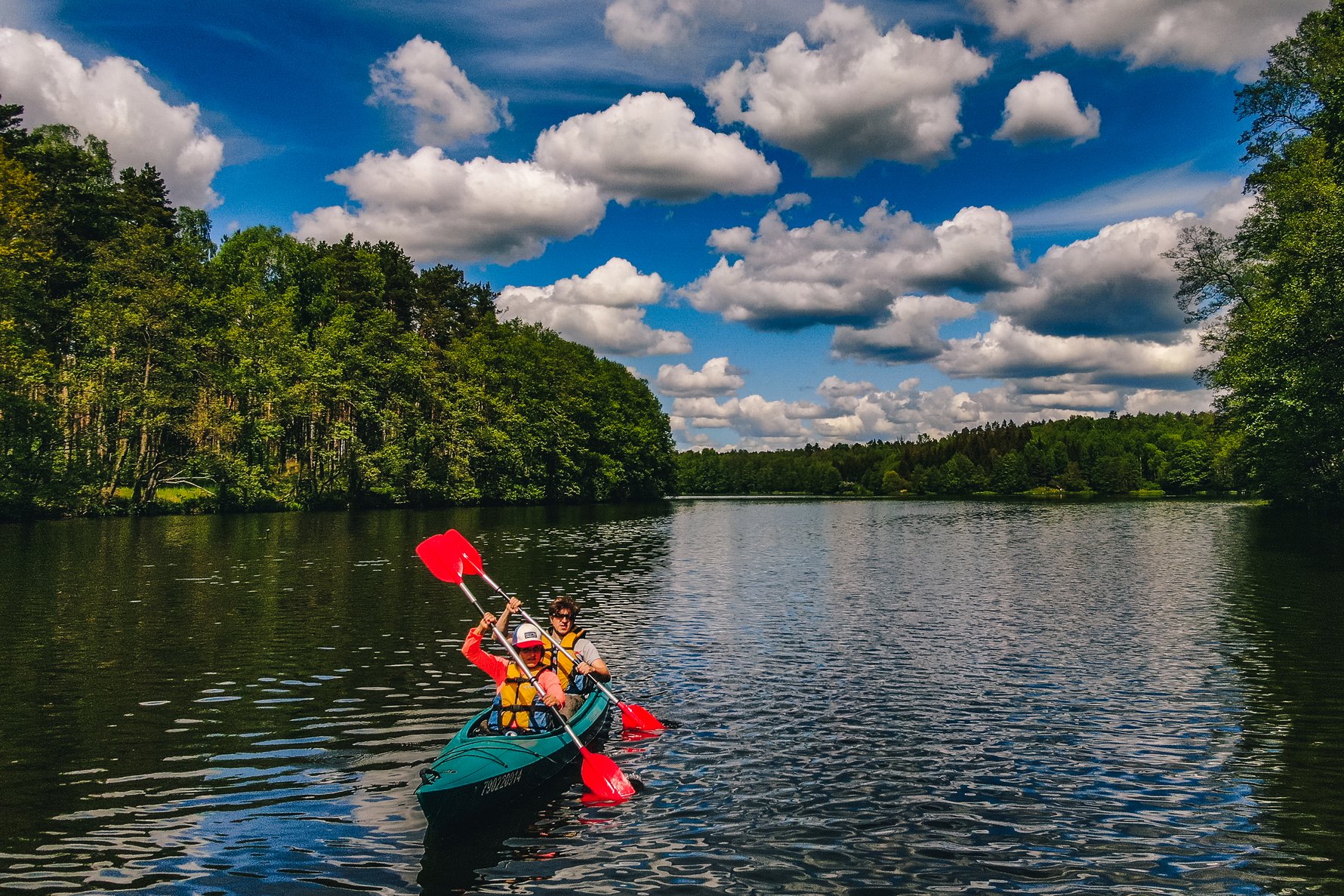 While technically within Poznań's city limits, Lake Malta is arguably the best-known in the area and offers the most in terms of outdoor activities in Greater Poland. Formed in 1952 as a result of damming the Cybina, this 2.2km long lake is the largest man-made lake in the city, with an average depth of 3.1 metres. Surrounded by parks and woodland, it is today one of the principal recreation areas in the region - in both summer and winter - with an ice-rink, all-season ski slope (the first in former communist Europe), a world-class regatta course, zoo, water park, and dozens of other attractions, including several historical sights. Just east of the centre, but miles from the madness of the market square, if you're in town to decompress, head to Malta.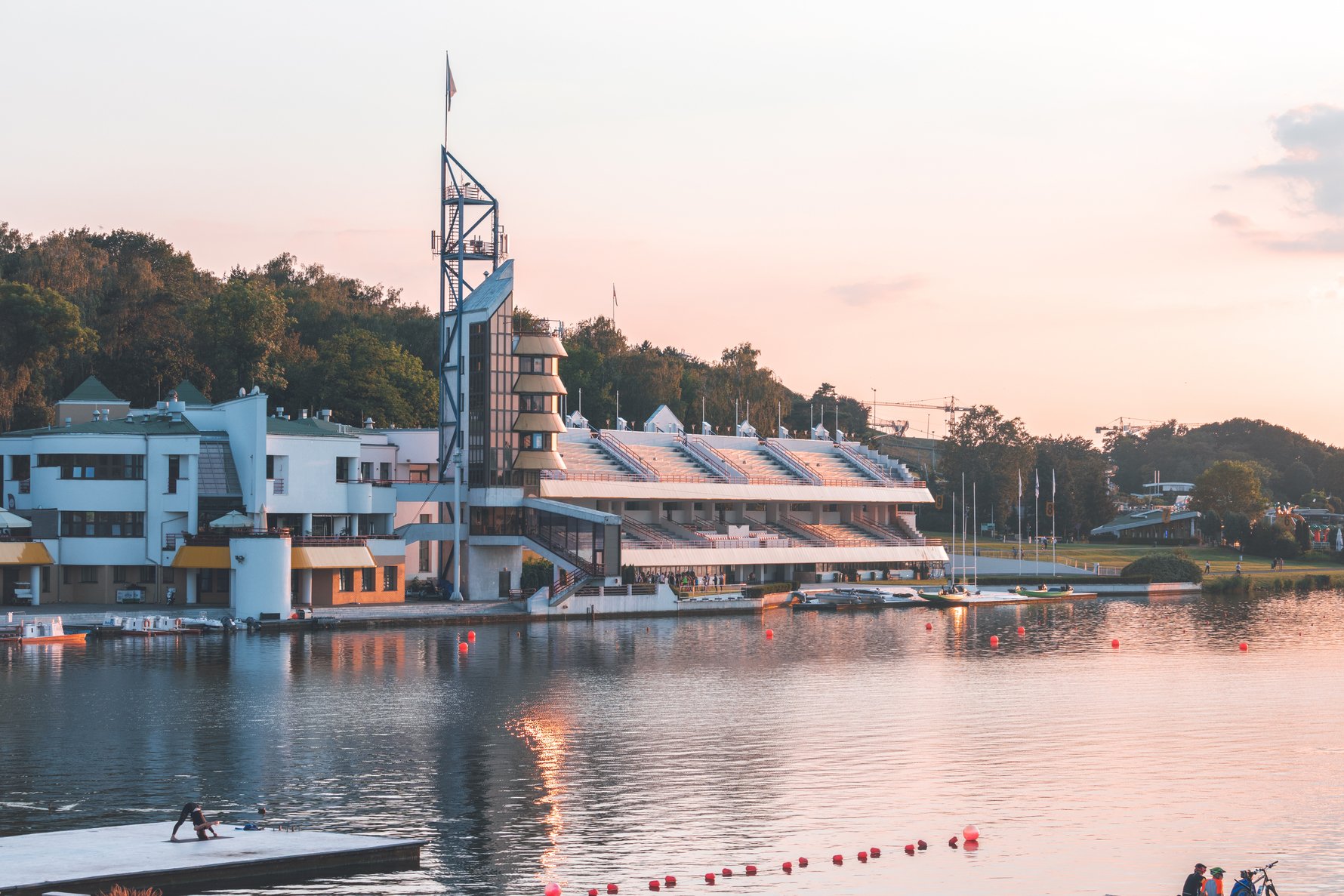 CYCLING AROUND GREATER POLAND
We always promote cycling in all of our cities and areas across Poland, simply because the relatively-flat geography of this part of Europe is quite favourable for those who must peddle. Greater Poland is no exception! There are around 71 cycling routes that can be found across the region, 30 of which are classified as 'mountain biking' trails (Keep in mind, however, that the highest elevation in Greater Poland is Kobyla Góra at a mere 284 metres). Those of you who are particularly pedal savvy should consider one of the 8 long-distance routes in the Wielkopolski System Szlaków Rowerowych (ENG: Greater Poland System of Bicycle Routes) which offer a truly visceral experience of the region. The longest of these is the Trans-Wielkopolska Cycling Route (PL: Transwielkopolska Trasa Rowerowa, TTR) a 480 km trail that links the northernmost and southernmost areas of the region. The route has been divided into two sections: northern (200 km) and southern (280 km). Both start in the Poznań Bicycle Hub at Malta Lake, from which you can either head north or south:
The northern section follows the signs to Szamotuły, and then on through Obrzycko, Czarnków and Trzcianka to Piła. It ends in the town of Okonek – the northernmost town in Wielkopolska. Aside the picturesque provincial countryside, the castle in Szamotuły and the old brewery in Czarnków are highly recommended. There are also kayaking options around Piła.
The southern section heads towards Koszuty, with a very interesting wooden manor and then to Środa Wielkopolska, where you have the opportunity to ride on the Środa Narrow Gauge Railway. The route passes the pristine areas of the Żerkowsko-Czeszewski Landscape Park. Further along, you will pass the castle at Gołuchów and a unique wooden Palace in Antonin. and through the historic city of Kalisz! Finally, the route leads to the afore-mentioned Kobyla Góra.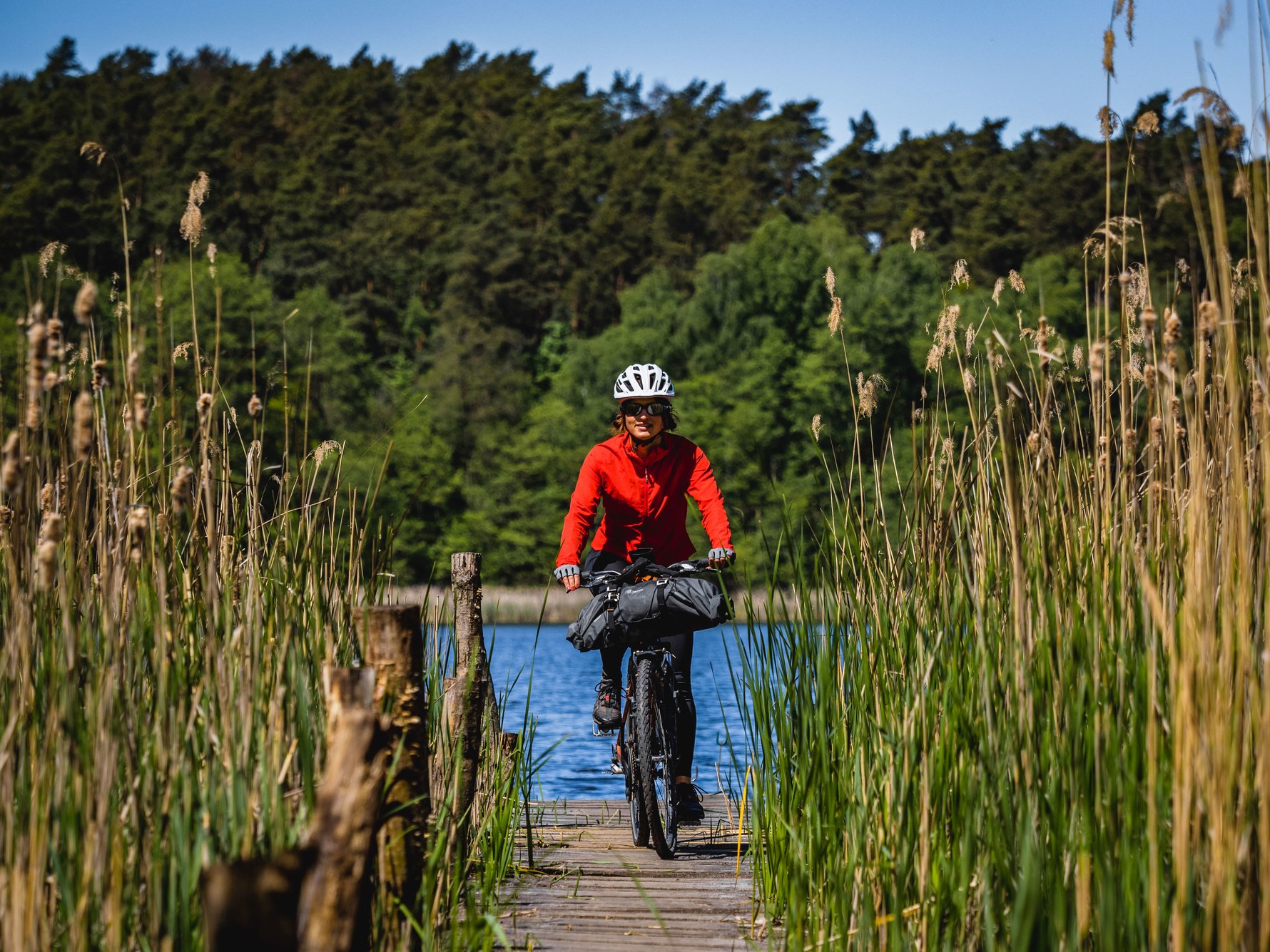 For the less-committed cyclist, here are a selection of our favourites:
The Wolsztyn Loop - this is a very moderate route of 32km that will take you out west into the from Wolsztyn, around 9 villages in the nearby provincial county and back within 2.5 hrs. 
Kórnik to Lake Goreckie - Stepping it up a little, this is a more challenging 70km bike route that will take you from Kórnik, through Greater Poland National Park to the halfway point at Lake Goreckie, where you can cool off! Fortunately, for you the rider, the second half of the total 6-hour trip is less demanding than the first! There is a Poznań-based route that covers many similar points, but is 30km longer and an additional 2 hours of cycling.
Notecka/Sierakowski Forest - This one is quite demanding. 125km and varying elevations and surfaces over an 8-hour period. The trade-off is, however, that you will be travelling through two of the most beautiful forest areas in Greater Poland - the Notecka and Sierakowski Forests. So why not consider breaking it up over a couple of days?
Click here for a comprehensive list in English of cycling routes in Greater Poland.
​​​​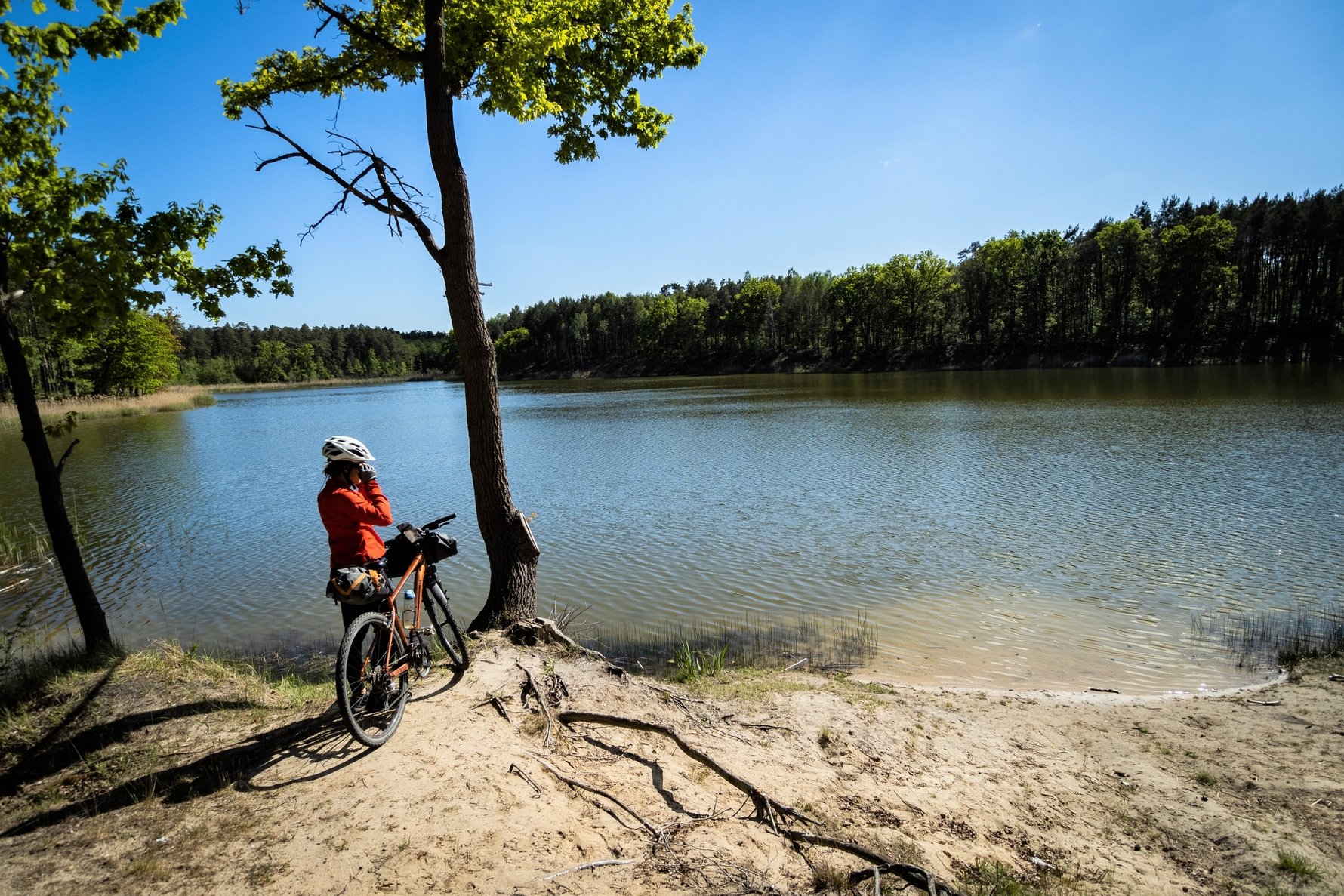 HORSERIDING IN GREATER POLAND
Greater Poland loves horseriding. In fact, horseriding has such an associated history with this region, that there's even a 'Wielkopolski' horse-breed! You'll find appropriate trails for you and your steed all over the region, including 30 km of designated track through Greater Poland National Park, and notable horseriding centers in Szamotuły (Baborówko), Nowe Miasto nad Wartą (Hermanów), Racot, Sieraków and, of course, Poznań. There are 3 horseriding trails around Leszno that appeal to a range of different riders:
The Barycz River Valley Route - this is a 300km trail close to the Greater Poland / Silesian border and has a focus on touring the natural surrounds
The King Stanislaus' Horse Route - For history buffs, this is the trail for you! This 155km trail focuses on the small historic localities of southern Greater Poland, characterised by their stunning architecture, not to mention those fantastic windmills!
The Wielkopolska Horseshoe - This could be described as a mix between the previous two, except shorter. 125km in length, this is a great way to sample the regional landscape of Greater Poland, without needing too much dexterity on a horse.
In the far west of Greater Poland, closer to the Land of 100 Lakes, there is an adventurously-sounding Wolf Horse Trail, that winds through the fantastical woodland areas of the Notec Primeval Forest!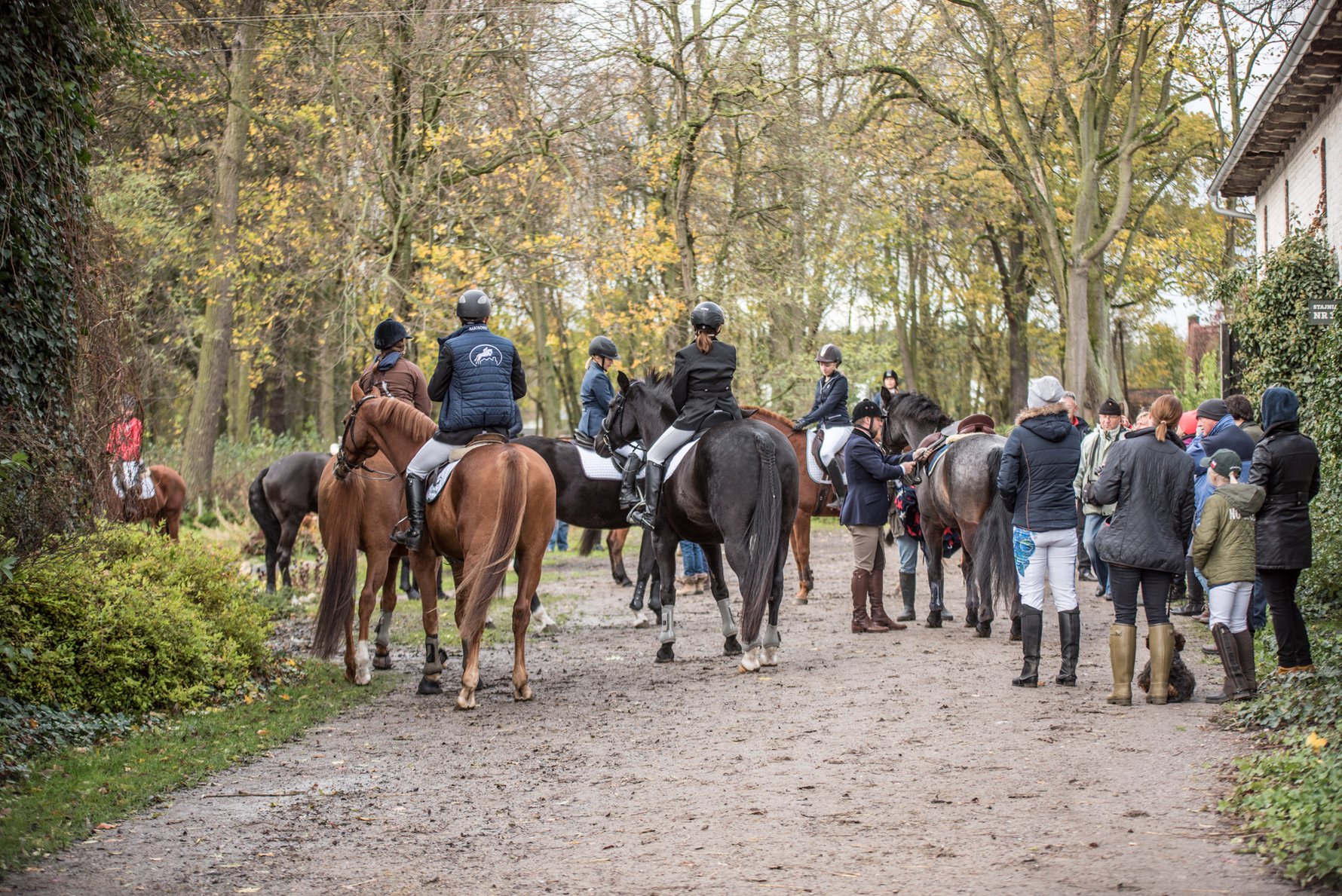 If there's one activity that is synonymous with Greater Poland, it's hopping in a boat! Whether you're armed with a motor, navigating by the winds, or favour the empowering experience of wielding an oar in a kayak, there's a seemingly endless amount of serene waterways at the adventurer's disposal and it could easily provide a month's worth of distractions (if you had the time, of course!) The trail known as the Great Waterway Loop of Wielkopolska refers to the 688km of rivers and lakes that dominates the region - Leading west along the serene drifts of the Warta River, then north along Noteć and even east through the Bydgoszcz Canal before looping back south. In actual fact, this water route goes beyond Greater Poland (PL: Wielkopolska) and traverses the Lubusz and Kujawsko-Pomorskie voivodeships as well. This trail has plenty of options for those pursuing motor boating and yachting, but most importantly - kayaking! However, regardless of your vessel of choice, there plenty of friendly provincial infrastructure along the banks that help keep the good times afloat. On average it takes 30 days by kayak (half that amount for anything motorised) and, along the trail, there is a bounty of picturesque historic towns like Konin, Śrem and Slesin - all available for a stopgap! Speaking of which, you'll find no shortages of marinas, harbours, boat and kayak rentals to stop and start as you please. The trail leads through protected areas such as the Greater Poland National Park and 6 Landscape Reserves. Along the Loop, there are 28 locks – some of them are historical sights of technology.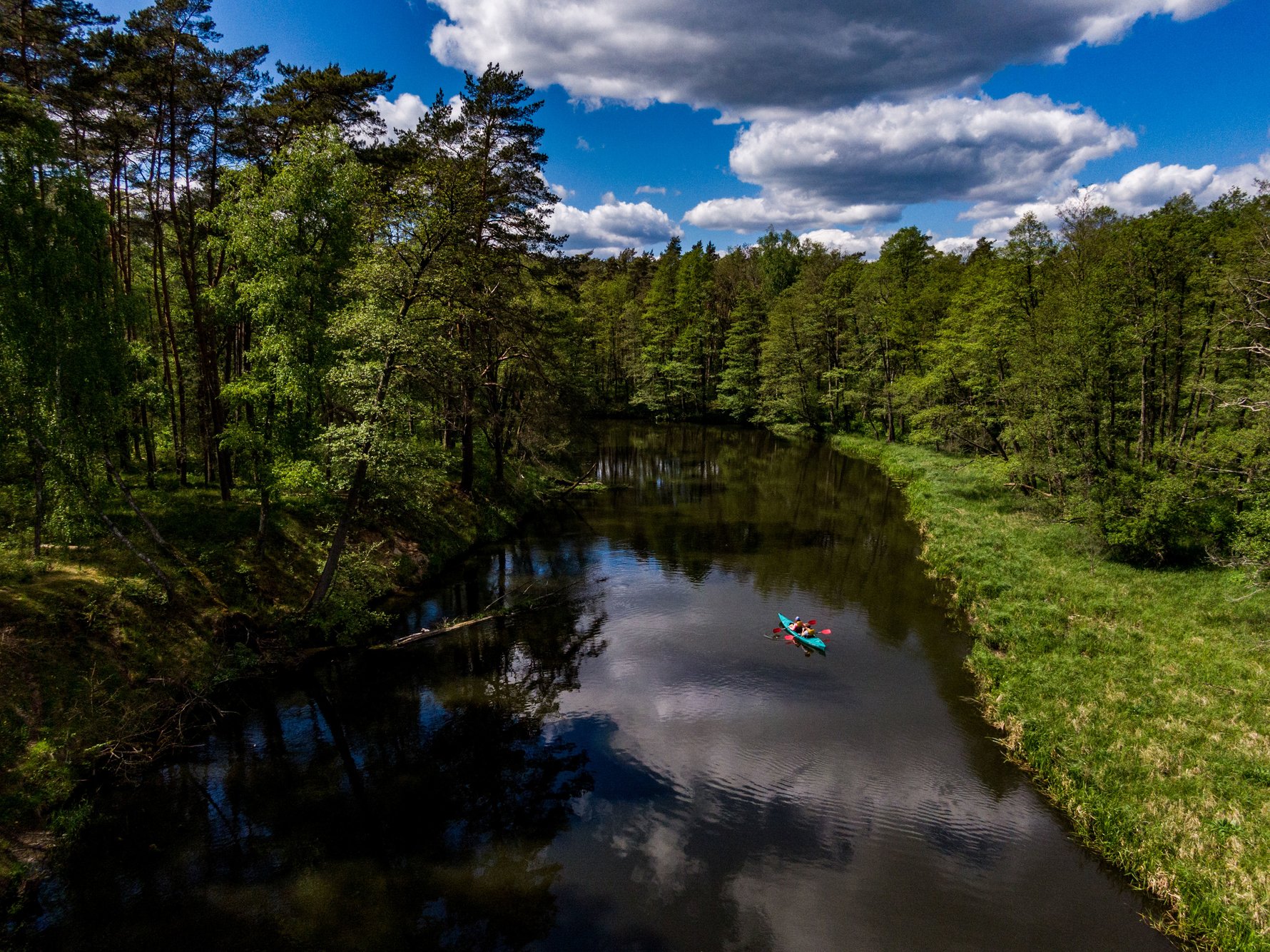 KAYAKING IN GREATER POLAND
Fans of kayaking can flex their biceps in joy as we inform you that the fun doesn't end on The Great Waterway Loop of Wielkopolska. Pro-paddlers should take note of the very pretty-sounding The Lily of the Valley Trail (PL: Szlak Konwaliowy) which traverses the 19 lakes of Przemęt National Park , all interconnected by small canals and waterways. Its name is attributed to the island reserve in the middle of Lake Radomierskie that is gorgeously carpeted in pink lilies during the springtime. However, this fragile ecosystem is off bounds to visitors, which is why admiring it from the seat of a kayak is your best bet! It doesn't end there either. This divinely-graced part of the country was inhabited by the Monks of the Cistercian Order for many centuries, which is why there are so many canals interconnecting everything. Fortunately, the old monastery still stands in Przemęt and it can be visited as well! Elsewhere in Greater Poland, there are options for those who enjoy the rush of rafting. The mighty Gwda River is particularly choppy in areas, thanks to the mills and hydroelectric plants that crashed the party upstream. This rafting trail is well-developed and marked, great for experienced canoeists, but perhaps a little demanding for beginners. The Rurzyca River trail, a little further to the north, is a friendlier waterway, with a good mix calm and more-accelerated waters - a rafting option recommended for families, shall we say! Once again, springtime eminates in the natural surrounds, most notably the Diabli Skok reserve, which protects the beautiful old beech trees on the slopes of the ravine. This is also where Pope John Paul II (then Bishop Karol Wojtyła) used to take youth groups on kayaking expeditions in the late 1970s. Subsequently, his visits to the area have been commemorated on Lake Krępsko Średnie with a monument, featuring two oak oars making a sign of the cross.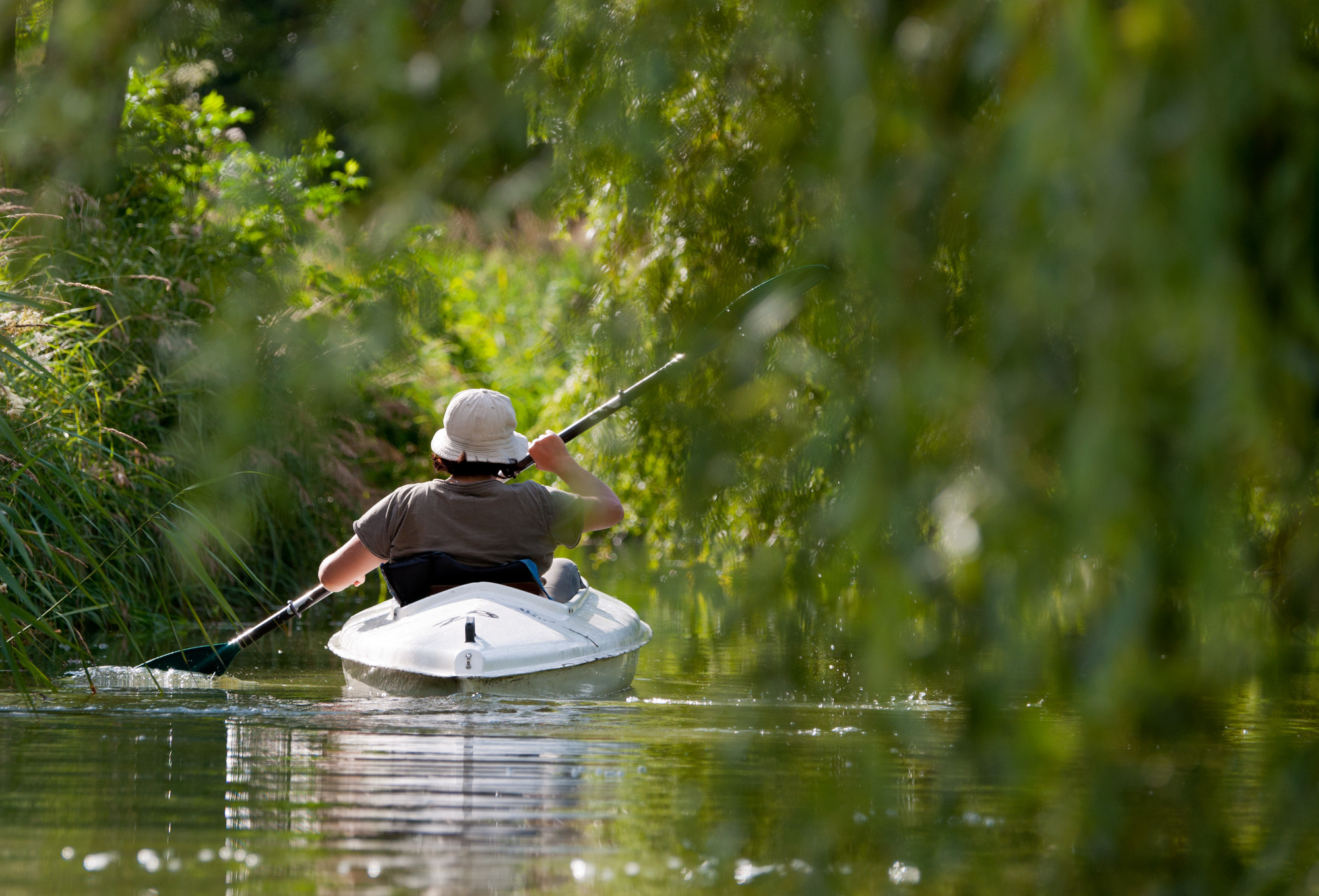 Truth be told: If it's nature you're after, you really don't have to go far from the major centre. Greater Poland National Park (PL: Wielkopolski Park Narodowy) is only 15km south of the centre of Poznań and is easily reached by public transport. Like elsewhere in the region, a big splash of this huge parkland is taken up by a dozen or so post-glacial lakes, each of them with their own distinct characteristics. After a lengthy hike on one of the 5 trails, through the cool ambience of forestry dominated by pines and oaks and along the fracture of waterways that characteristic of the region, you can easily fit in a swim at the middle and/or end of your adventure or have a picnic with friends and family. Bird-watching and beaver-spotting are also popular activities to get to know some of the locals! Keep your eyes and ears peeled for when a black woodpecker comes knockin' or a squeak from one of the local bat population. Those less keen on walking should head to Mosina, where you can ride a railroad handcar through the green surrounds to an observation tower at the very heart of the national park!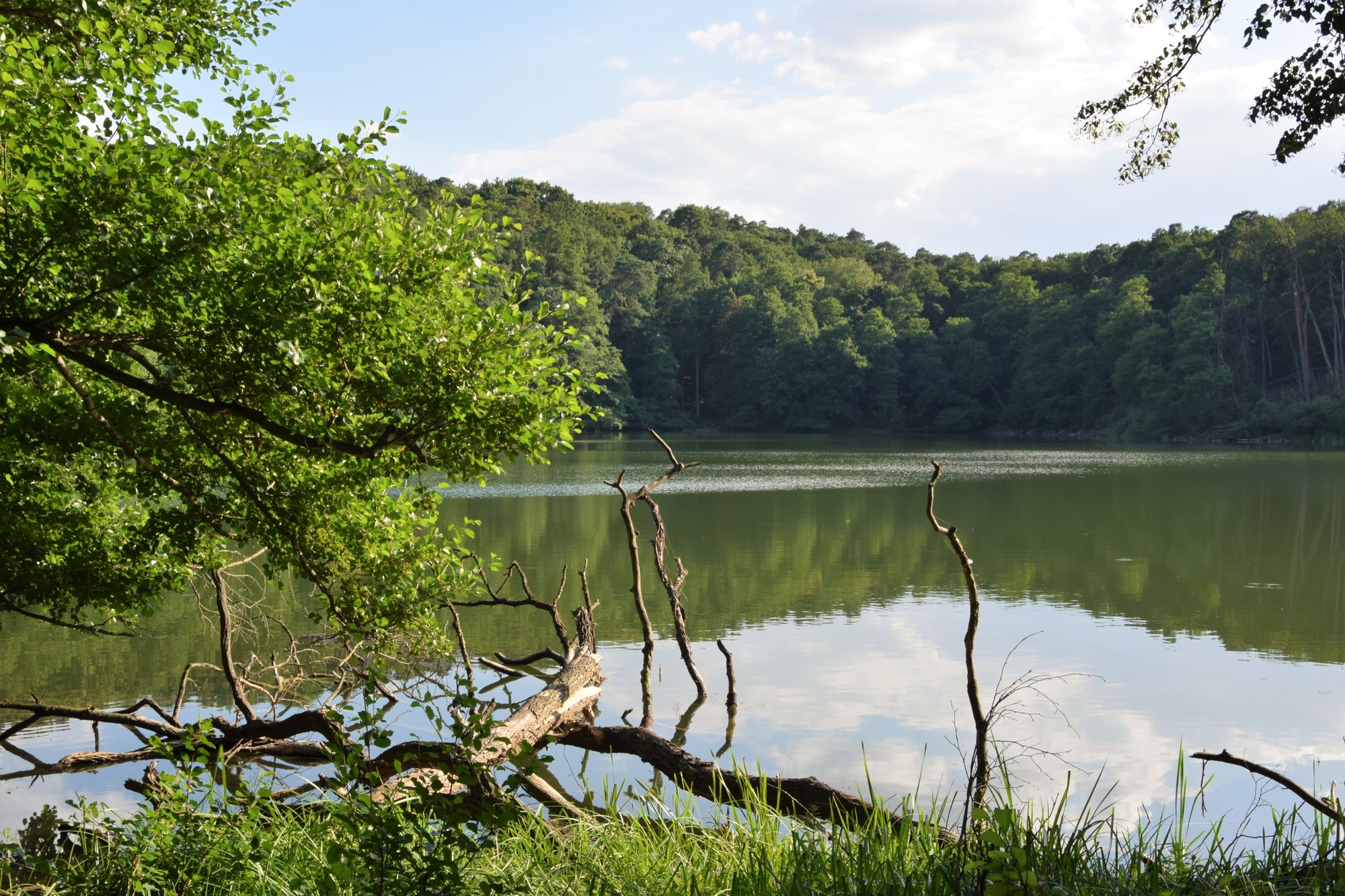 THE LAND OF A HUNDRED LAKES
Whilst Warmia-Masuria in the north-west of Poland often hogs the title of being the country's 'lake region', people often forget that Greater Poland also has its own decent splash of lakes too, and they're just as stunning, if not more graceful and easier to get to! The Land of 100 Lakes (PL: Kraina 100 Jezior) refers to the area between the localities of Sieraków, Międzychód and Kwilcz, around 75km to the north-west of Poznań, where these great bodies of water create a mesmerising illusion with the sky's reflection - Speaking of which, visit at sunset (see below) and you'll not be disappointed! In the summertime, several hundred Poznanians will relocate here to reset their brains and enjoy this magical little paradise, and who can really blame them? You'll mainly find them around Lake Jaroszewskie, one of the two major lakes to the south of Sieraków, which is ideal for a dip or working on your tan whilst lazing on the beach! The second body of water is Lake Lutomskie, with gorgeous natural surroundings that offer an escape from the more-touristy beach-goer crowd and can be enjoyed on a short walk or extensive hike! Lake Jaroszewskie and nearby Lake Chrzypskie are highly recommended options for sailing and other water sports. 
Shared between Greater Poland and Lower Silesian Voivodeship, the Barycz River Valley Landscape Park is a geographical fracture of wetlands, pastures and lilypad-shaped islands, thriving with plant and wildlife. Despite its status as a 'Special Protection Area', being the home of many rare species of birds and fish, nature-friendly tourism is ample and very much encouraged by the authorities.  We mentioned horse-riding before, but hiking, cycling and, of course, kayaking are all possible in the reserve. Those who are more mindful about the natural world may prefer to engage in birdwatching!