The attractive and unique character of the Finnish capital is attributed to its proximity to the sea and its location between the East and the West. With an archipelago of about 330 islands running along its coastline, the city is an island-hopping paradise in the summertime when the sun stays up all day. Fascinating medieval architecture, abundant wildlife and intriguing military history - the islands, scattered like pearls across the sea, couldn't be more different, yet unified by one thing: the idyllic nature in its purest form characterised by captivating forests, rocky crags and sandy beaches.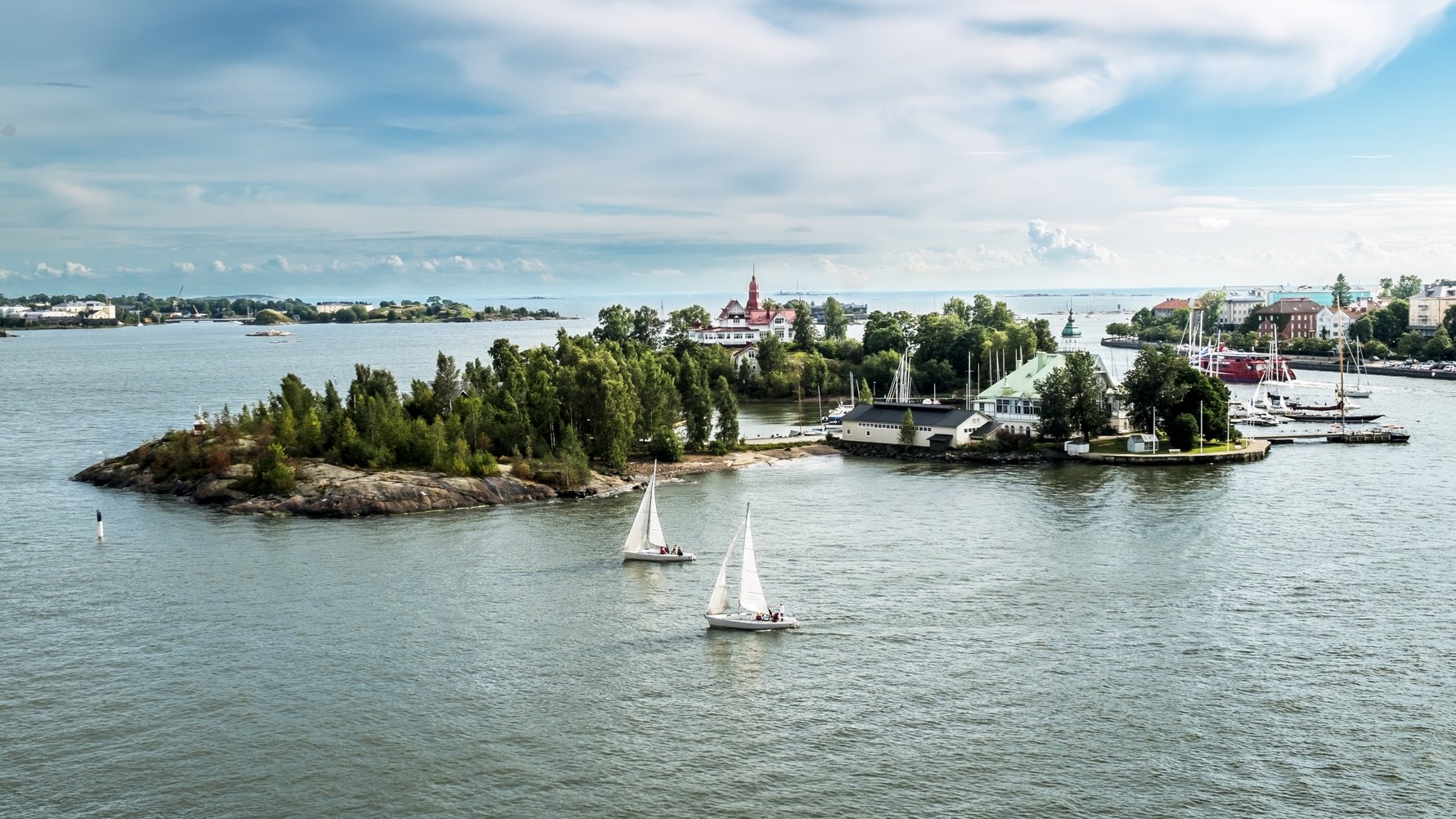 No words can describe how beautiful these islands are. So, when visiting the capital, why not go on a sightseeing cruise in Helsinki archipelago on a bright, summer day, admire the landscape and learn about the incredible Finnish history and culture? It may end up being the highlight of your trip. Just jump on a JT-Line ferry and start your adventure! Most ferries leave from the famous Market Square in central Helsinki. Or you can rent a boat (it provides a greater degree of flexibility and freedom, but it is pricey and requires a high level of sailing knowledge.)

Either way, you will have a memorable, eventful island-hopping experience! Lonna, Vallisaari and Suomenlinna are some of the islands that are surprisingly easy to reach from Helsinki. Offering a unique mix of history, culture and nature, Suomenlinna is a fortress island that you must visit in the archipelago. Vallisaari is an old military defense island that boasts the most diverse flora anywhere in the capital of Finland. Lonna is another small, inviting, former military island, situated near the famous island of Suomenlinna. Just do not fail to sip your favourite cup of coffee at the cute café beside the former mine storage building on the island!