For those of you who are accustomed to Polish cuisine, you may know that it's truly hearty food full of meat and veg, but little do most people know about the diversity of Silesian cuisine, so much so, in fact, that the Silesian Tourism Organisation has created the 'Silesian Tastes' Culinary Trail with the aim of teaching and promoting the rich culinary traditions of the Silesian region. We're all for it! There's no better way to understand a region than to travel, meet its people, and taste their local delicacies! Travelling along the culinary trail, not only will you see tourist hotspots along the way, like Katowice, or the Kraków-Częstochowa Upland, to the Beskid Mountain Range, but you will get to try local cuisine in local restaurants that participate in 'Silesian Tastes' (Śląskie Smaki).
WHAT TO EAT?
Just when you thought you got the hang of Polish cuisine and the long names, Silesian cuisine takes you on an altogether different linguistic and culinary experience. So what's best to try? Well, there are over 100 regional dishes you can test, but the most quintessential dishes are meat based, such as 'rolada śląska', a rolled beef patty filled with onions, bacon and pickles. This surprisingly tasty dish comes with some Silesian dumplings ('kluskie śląskie') and red cabbage or fried sauerkraut on the side. 'Żur śląski', a sourdough soup but mixed with potatoes is equally popular, as are 'krupnioki śląskie', a blood sausage consisting of pig's blood, pork offal and buckwheat. The taste sensations differ slightly across Silesia, and in the Częstochowa region, food is rich in vegetables and mushrooms, whereas in the mountainous Beskid region, pastoral foods are more prominent, from home reared meats to dairy products.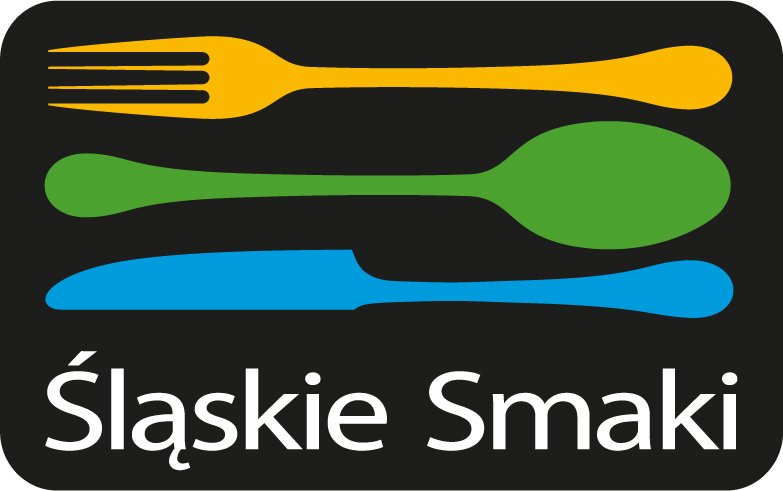 WHERE TO EAT?
A full list of participating venues can be found on the www.slaskiesmaki.pl website, however, if you're out and about travelling through the Silesia region, you can also look out for the 'Silesian Tastes' Culinary Trail logo (above). If you're in Katowice and are simply too eager to wait any longer to try some local cuisine, we have the following recommendations for you: In Katowice's city centre, SmaQ Food & Wine Restaurant, found inside Q Hotel Plus Katowice is the first stop for any tasty Silesian delights, and not far away towards the Cultural Zone, two more venues in the form of Sunlight Restaurant in Vienna House Easy Katowice and Moodro Restaurant in the Silesian Museum complex will provide the perfect setting. Finally, but not least, heading in the direction of Silesia Park, definitely visit Kuchnia Otwarta Restaurant  in the Park Inn by Radisson Katowice.