The Kruger National Park is one of the largest wildlife protection areas of its kind. The size of a small country, the park stretches 360km from north to south and 65km east to west and can roughly be divided into the southern Kruger Park (in Mpumalanga) and the central and northern Kruger in Limpopo. In our guide to planning a Kruger safari holiday, we have focused on the central and northern areas of the park. You can find our guide to what to see and where to stay in the southern Kruger Park here.
Why visit the northern Kruger?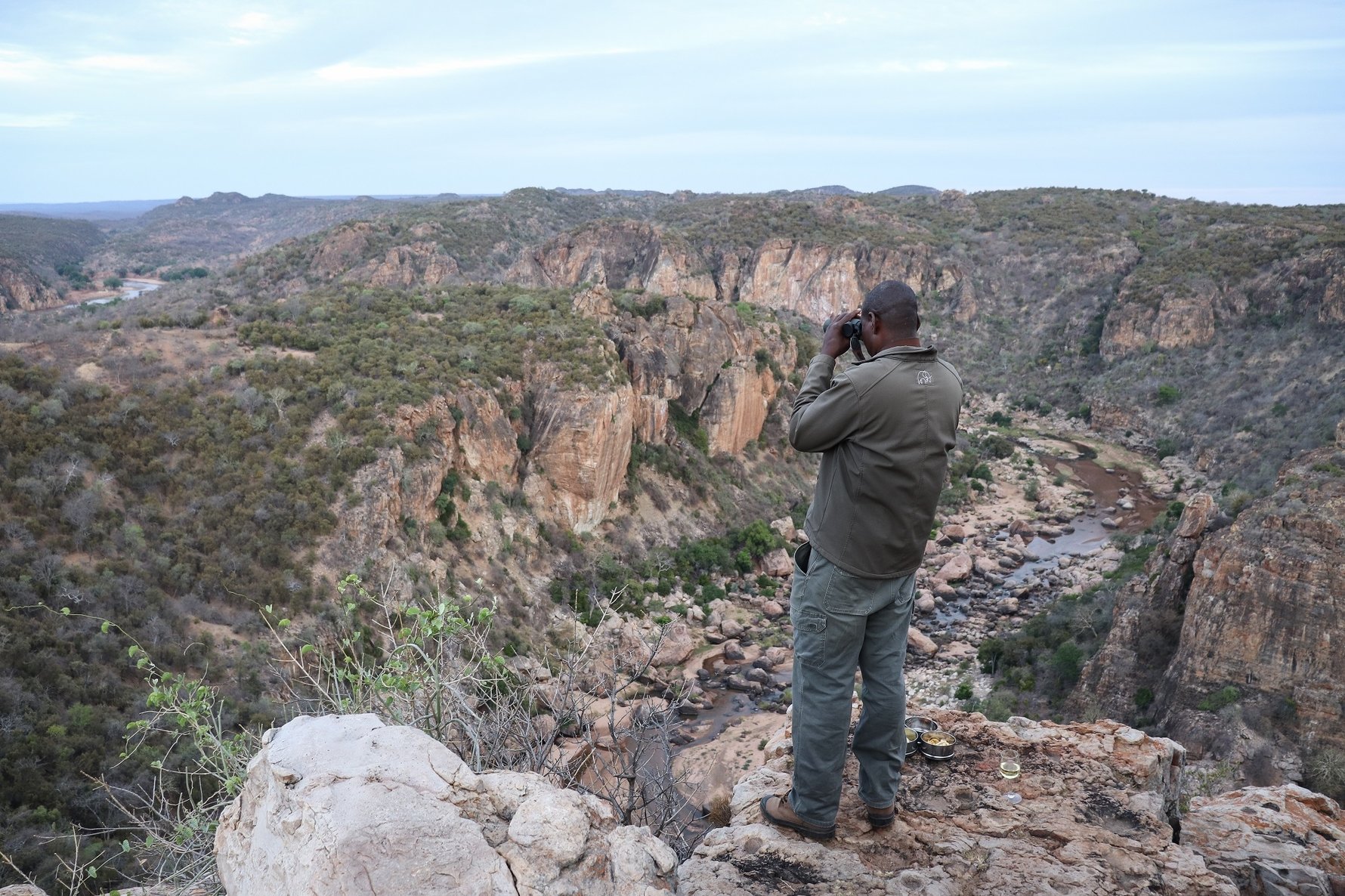 The northern stretches of the Kruger tend to be quieter than the more easily accessible areas of the south. As you travel steadily further north approaching the Tropic of Capricorn the vegetation changes with glorious riverine forests and clusters of impressive baobab trees resting on rocky outcrops. The Baobab tree known as the Tree of Life, is a nutrient-rich succulent that absorbs and stores water, providing both food and shelter for humans and wildlife.  

Although there are generally fewer Big Five sightings in the north, the scenery and incredibly rich and diverse birdlife here more than make up for it.

The area at the very far north of the park is known as the Pafuri Triangle, or the Makuleke Contract Park, bounded by the Limpopo river (which forms the border of Zimbabwe) and the Luvuvhu river. During the apartheid era the Maluleke people were forcibly removed from their land here and only in the 1990s after a successful land claim was it handed back. This community are now in direct partnership with luxury lodges in this section of the park, receiving income from the lodges which employ people from Makuleke communities. 

The drive from Joburg through northern Limpopo is also in itself another compelling region to plan to visit the region. The road takes you through Venda villages, in what is sadly an impoverished and yet outstandingly beautiful part of the country with a distinct culture, a rich tradition of artisan craftsmanship and abundant roadside stalls selling delicious street food. 
Getting to the northern Kruger Park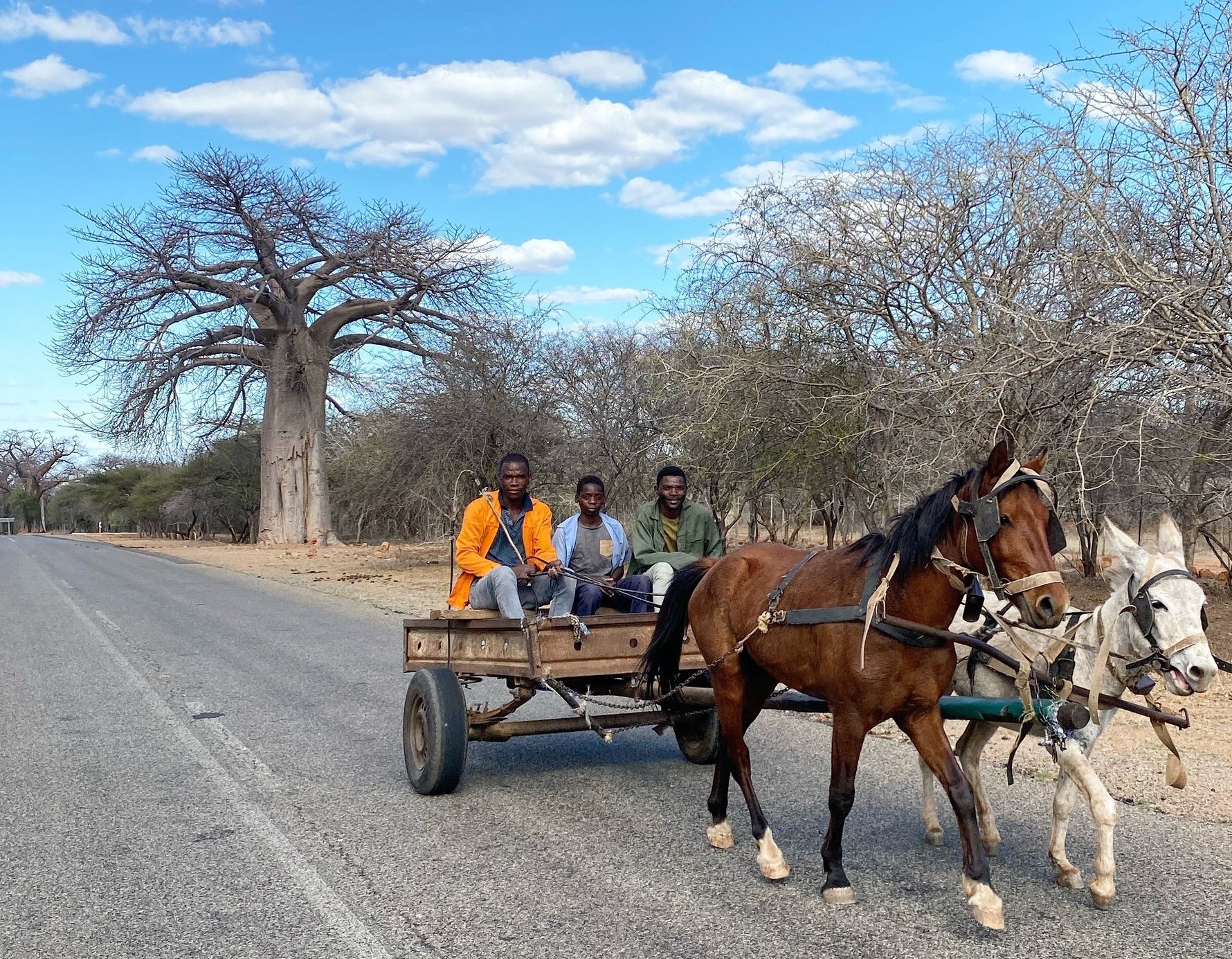 Driving to Northern Kruger
If you are planning to enter the park through the central gates of Phalaborwa or Orpen and drive north through the park itself we recommend planning an overnight stop near Tzaneen on the way (see our guide to what to see and where to stay in this area here). If you are heading straight to the Punda Maria or Pafuri gates in the far north it is around six and half to seven hours drive from Joburg. Again you could break up the journey by overnighting near Tzaneen.

Whichever way you plan to go, make sure to not be travelling on the highways through Limpopo at the start or end of an Easter holiday weekend or just before Christmas. Roads get notoriously packed at this time of year with religious pilgrims travelling to services at Moria near Polokwane and Zimbabweans heading home to visit family.

Flying to Northern Kruger
There are three airports serving Kruger Park and flying into the northernmost airport is recommended as driving through the park is highly time-consuming over long distances because of the low speed limit in place. For northern Kruger fly to Phalaborwa Airport, or if budget allows you can arrange a private charter into any airstrip in Kruger Park. For these flights, you'll need to book in conjunction with a reservation at a private camp. 
Northern Kruger Park gates
Pafuri gate  The northernmost gate of the Kruger Park, approximately 620km from Joburg
Punda Maria gate Also in the area of the Tropic of Capricorn, the gate is about 550km from Joburg
Phalaborwa gate In the central Kruger Park, around 525km from Joburg, reached via Tzaneen
Orpen gate Halfway between Phalaborwa and Paul Kruger gate in the south, approximately 465km from Joburg. The Panorama Route and Tzaneen are both good places to plan on an overnight stay, depending on which roads you take. 
Luxury lodges in the northern Kruger Park

The Outpost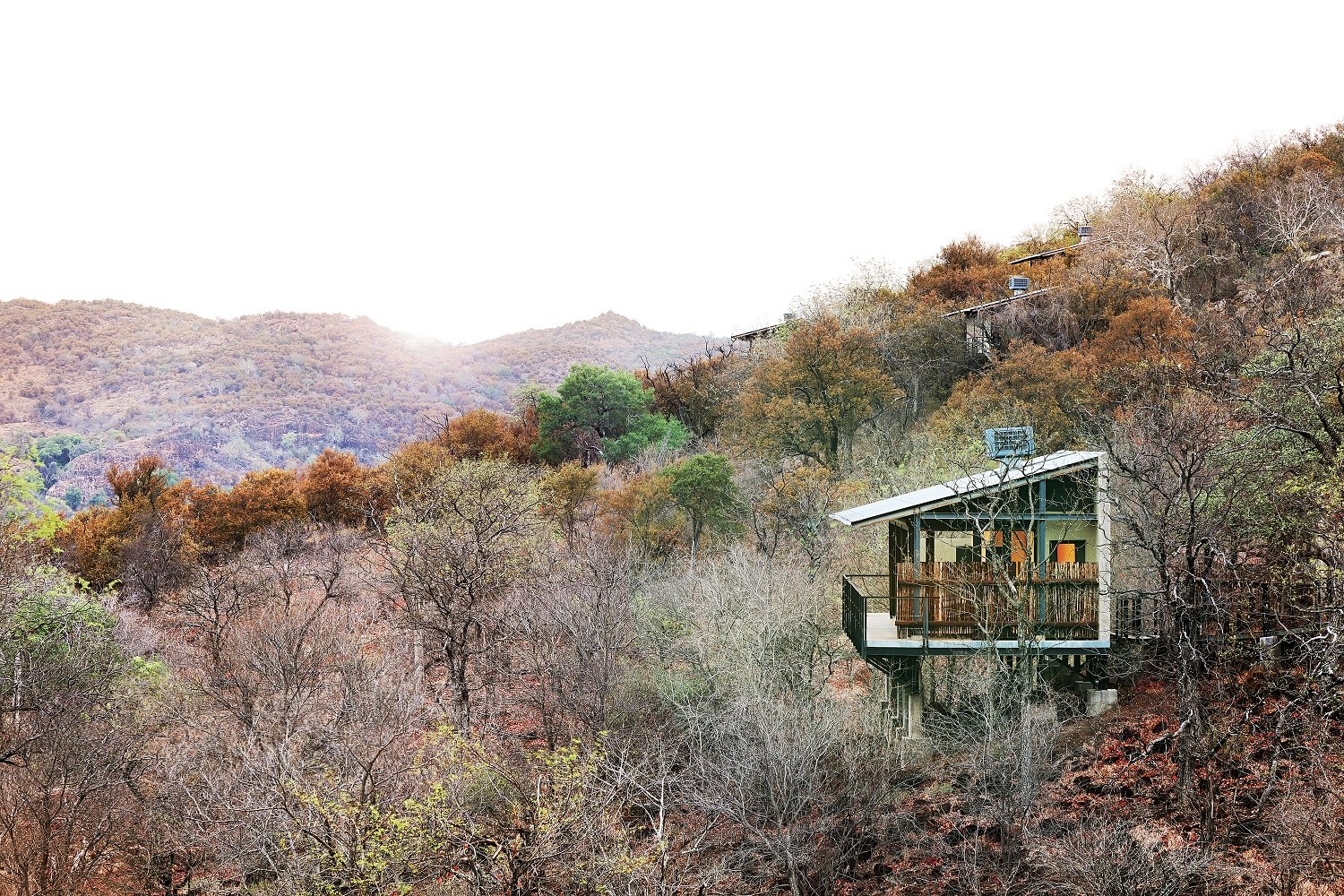 In the heart of the Pafuri Triangle, The Outpost by Rare Earth, rests high on a hill overlooking the flood plains of the Limpopo and Luvuvhu rivers. The lodge accommodates 24 guests in en-suite luxury suites that come with fabulous lounge areas opening out onto incredible views. Rates include meals and twice-daily game drives, although with views like these you might find yourself staying put just to luxuriate in the river panoramas all day.
The Outpost is currently offering more than 50% off stays until September 30, 2021 if you book before the end of July. The winter special starts at R3,410 per person per night (all-inclusive). Find out more and book here.
Pel's Post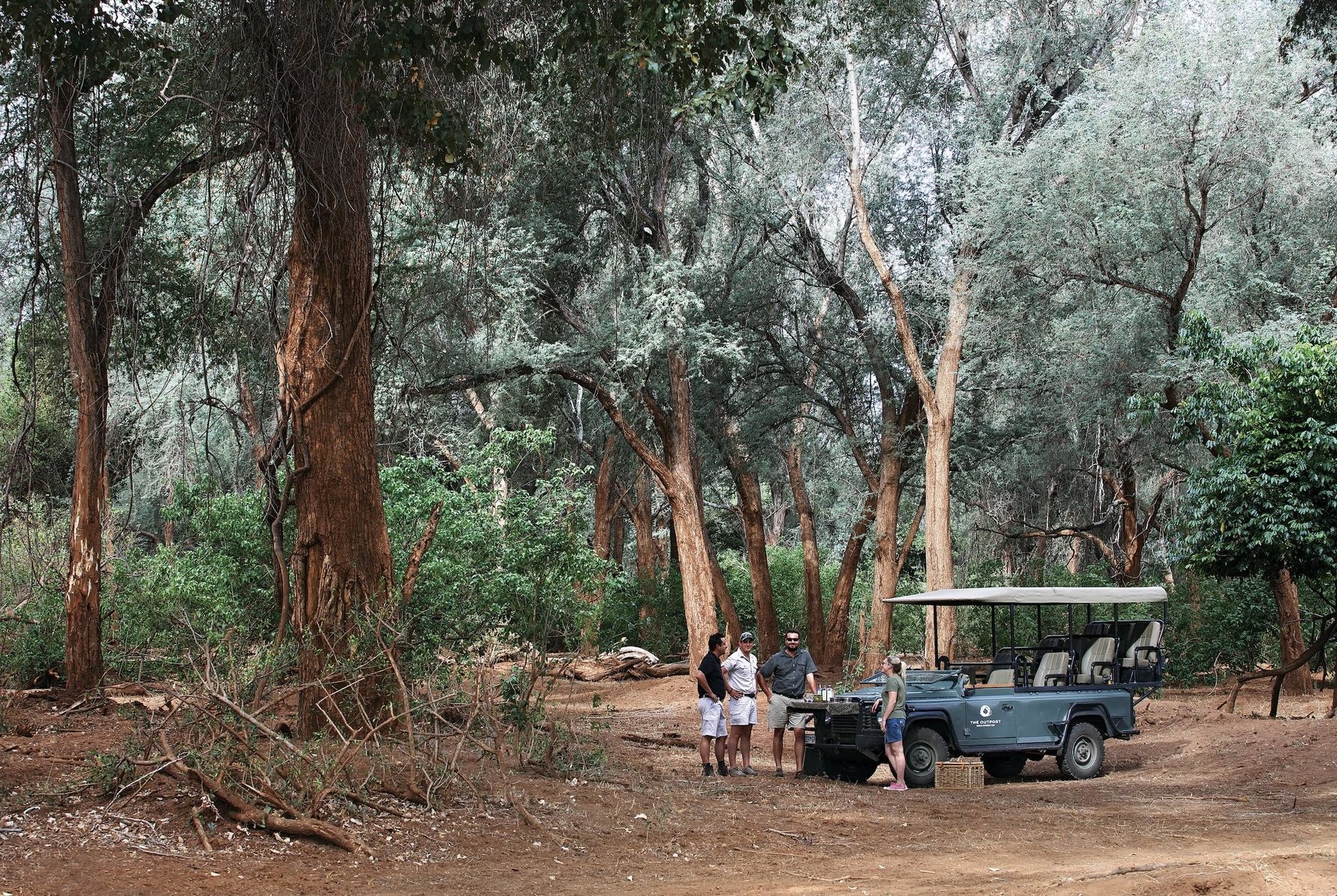 Also operated by Rare Earth Pel's Post is a sister lodge to The Outpost, located nearby. It offers just four suites, accommodating a maximum of eight guests, so encourages family stays as you can book out the entire eco-lodge. Accommodation as a single room on a per night basis is also available. You'll get uninterrupted views of the Luvuvhu River and intimate service and safari experiences here. 
Pafuri camp
Operated by Return Africa, the Pafuri camp stretches along the north bank of the Luvuvhu river with accommodation in 19 luxury tents with en-suite bathrooms, indoor and outdoor showers and private terraces looking over the river. Stays include twice-daily game drives or there's also the option to embark on a guided bush walk for close encounters with small and large animals.
As part of their reopening special, the camp currently has an offer of R2,440 per person per night for South Africans. Find out more and book here. 
Northern and Central SANParks rest camps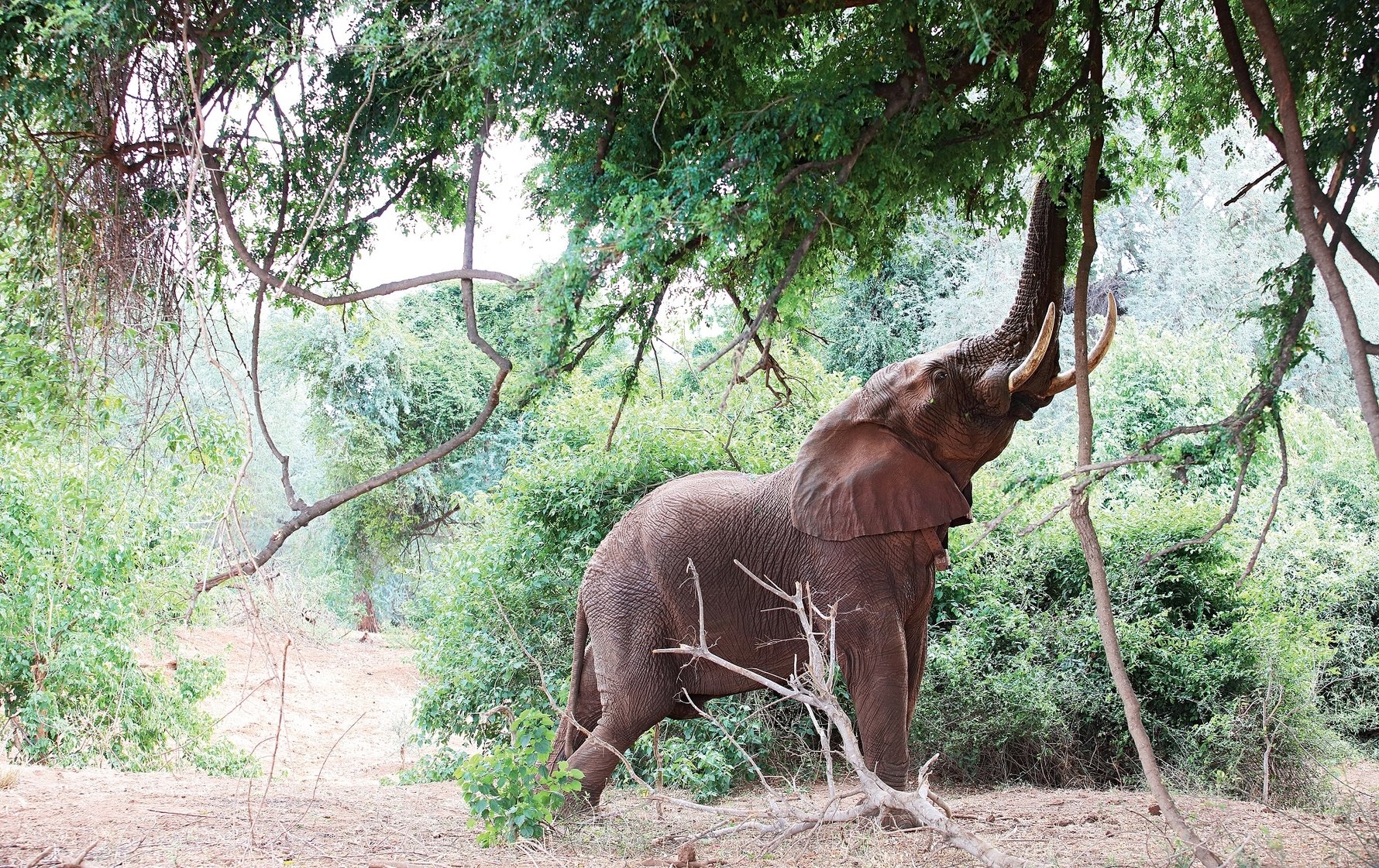 The Kruger National Park is designed with self-driving and self-catering in mind and every SANPark rest camp offers a variety of accommodation options from campsites to chalets, with access to a communal kitchen or braai area, as well as fully equipped bungalows with their own kitchenettes. Rest camps also usually have shops selling basics and sometimes a restaurant or cafe. All official SANParks accommodation can be booked online via the SANParks website sanparks.org. Look out for regular discounts for South African citizens and residents.

Punda Maria 
Closest gate: Punda Maria Gate 
10km from the Punda Maria gate, this rest camp is situated in the Sandveld region which is often described as "the botanical garden of the Kruger National Park". Lush vegetation and a beautiful variety of trees including baobab, apple leaf and shrub mopane attract all kinds of rare bird species making it a birders paradise. There are 20 bungalows with communal kitchen facilities, two fully equipped cottages and fully furnished safari tents. The Russell Guest Cottage is worth booking for, a historical building that was once the Punda Maria police quarters and now sleeps four comfortably.

Shingwedzi 
Closest gate: Punda Maria Gate 
This rest camp is associated with elephants and is named after Shingwedzi, one of the 'Magnificent Seven' elephants who roamed this region during the 1970s and 1980s. Shingwedzi's tusks weighed in at 47 and 58 kilograms and are now on display at the museum at Letaba rest camp. The camp is set next to the Shingwedzi river where you can usually spot elephants, hippos and bushbuck. There are 50 camping sites with power points, 12 huts and over 60 bungalows (sharing kitchens), plus one family cottage with a kitchenette and the Rentmeester Guesthouse which overlooks this river. 

Mopani Rest Camp
Closest gate: Phalaborwa gate
The newest rest camp in the Kruger was completed in 1992 and is named after the mopane trees prevalent on the surrounding plains. The camp is set on the eastern bank of the Pioneer Dam where there's great waterbird viewings particularly from the Shipandani hide which it is possible to book to stay in overnight (it is equipped with six beds). The camp also has 40 four-bed bungalows that come with a bathroom, veranda and kitchenette and larger fully equipped cottages.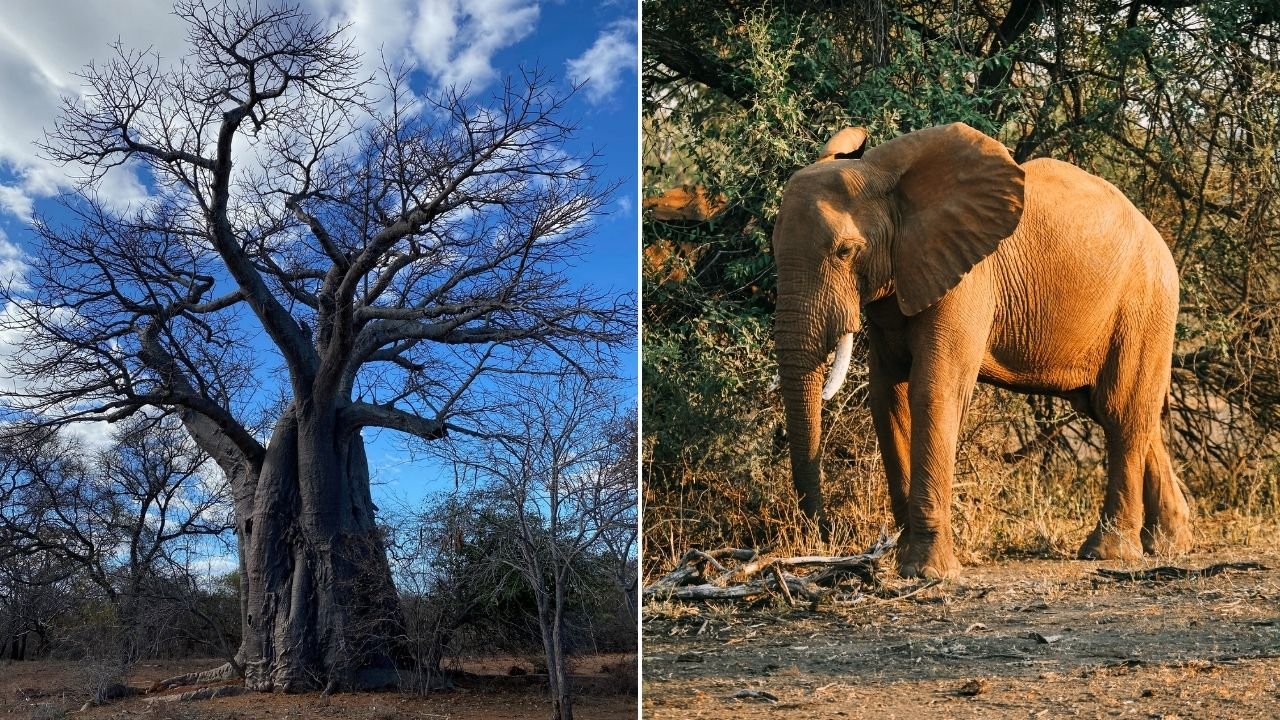 Letaba Rest Camp 
Closest gate: Phalaborwa gate  
Situated on a sweeping bend of the Letaba River where you can watch herds of animals, the Letaba rest camp is filled with lovely shady trees such as Sycamore Fig, Natal Mahogany, Sausage Tree and Apple Leaf and also has expansive lawns and indigenous gardens that attract lots of birdlife. Even if you are not staying here, we recommend planning a stop at this camp during your drives around the area to visit The Letaba Elephant Hall. South Africa's only museum dedicated to elephants there's a complete elephant skeleton on display as well as a replica of an elephant's heart and the ivories of Kruger's greatest tuskers, the 'Magnificent Seven' (Kzombo, Joao, Kambaku, Mafunyane, Nlulamithi, Shawu and Shingwedzi). 

Olifants Rest Camp
Closest gate: Phalaborwa gate
Olifants' is the Afrikaans word for Elephants and you will see plenty of them around the camp which is spectacularly situated on a rocky bluff overlooking the Olifants river. There are plenty of accommodation options including two eight-bed guest houses; Lebombo and Nshawu and over 100 air-conditioned bungalows. In addition to guided game drives the camp also offers guided bush walks, mountain bike trails and is the start point for the Olifants river back-pack trail

Satara Rest Camp
Closest gate: Orpen gate 
The third biggest camp in the Kruger, located right in the centre of the park. Satara is often referred to as the "cat camp" because of the great sightings of lion, leopard and cheetah who come to prey on antelope herds attracted by the fertile grazing land. There are over 100 en-suite bungalows and three spacious guest houses; the 10-bed Frankel, 9-bed Stanley and 6-bed Wells. There are also a further 10 small guest cottages and over 90 campsites. In addition to a restaurant, Satara also has an open-air theatre showing wildlife documentaries.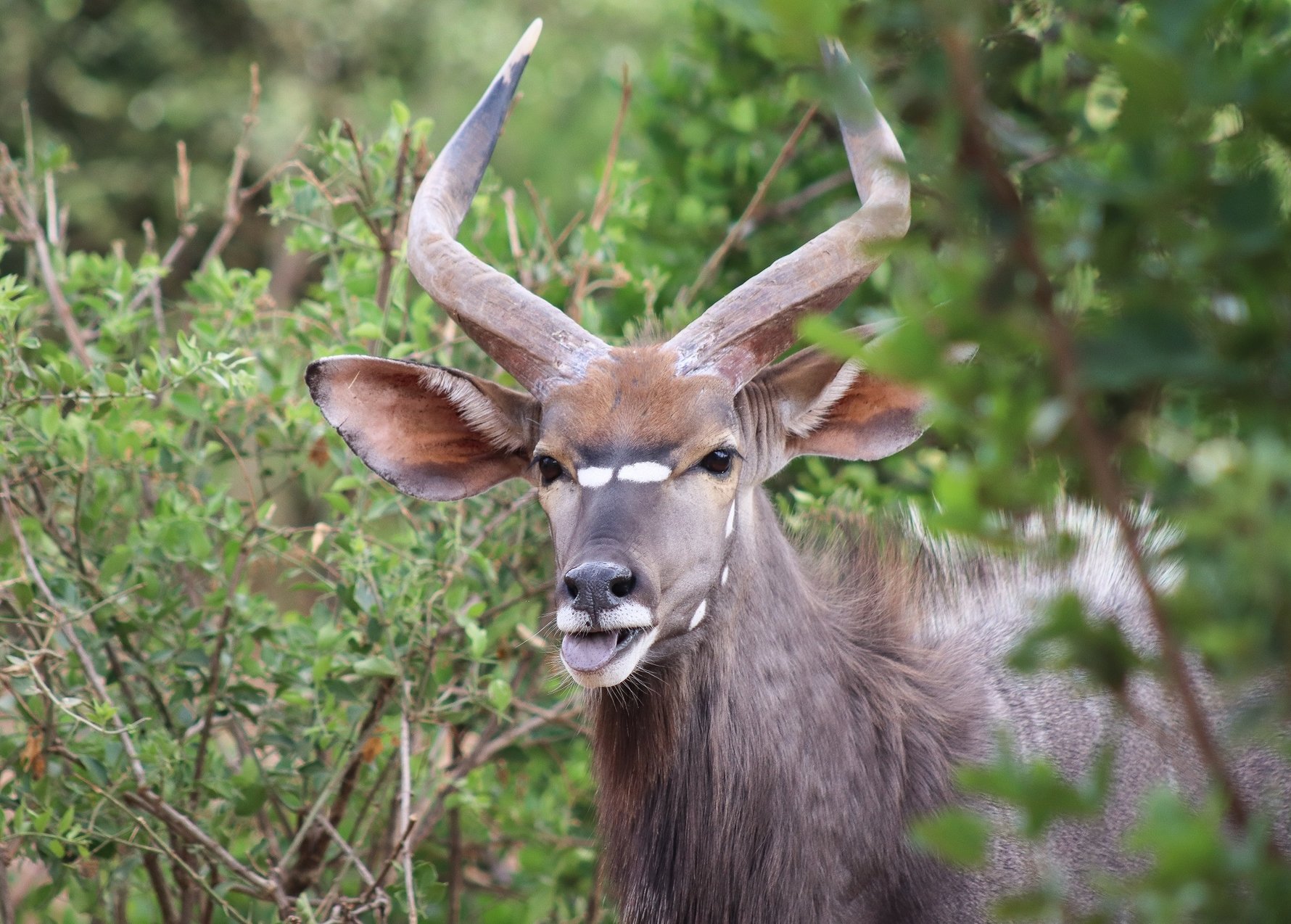 Orpen Rest Camp
Closest gate: Orpen gate
A peaceful and small camp situated 7km from the Rabelais Dam and right next to the Opren gate which is handy for late arrivals. Tall trees like Amarula and Acacia provide shade across the camp and the wide-open plains just beyond the camp gates are covered by sweet grass which tends to attract predators like hyena, cheetah, lion and leopard. This is a small camp with six 2-bed bungalows and three fully-equipped family cottages (each sleeping six).
When to go
Kruger National Park's climate is subtropical and the best times of the year to visit are the dry winter months of June, July, August. Many of the parks indigenous trees and shrubs lose their leaves during this time making it easier to see game through the bush and animals are often more concentrated around larger waterholes and rivers, while the many smaller streams and dams are dry. Albeit very hot, spring and summer have their own beauty - book accommodation with a swimming pool - and while the rains can make some smaller roads impassible, you are more likely to see baby animals during this time. Note that the northern Kruger can be unbearably hot during the summer with temperatures in the high 30s.