The Kruger National Park is one of the world's most famous safari destinations and about half a day's drive from Joburg. We firmly believe that when it comes to road trips the journey is just as important as the destination, and so on our Road to Kruger series we focus on the places en route to the Kruger Park well worth taking time to explore and plan a road trip around. Catch up on all our Road to Kruger guides here.

In this guide we look at where to go in the valleys around Tzaneen, Magoebaskloof and Haenertsburg in Limpopo. This is the ideal halfway stop on your drive north-east through Limpopo to the middle areas of the Kruger National Park such as Orpen and Phalaborwa gates, and the luxurious Klasserie, Timbavati and Manyeleti.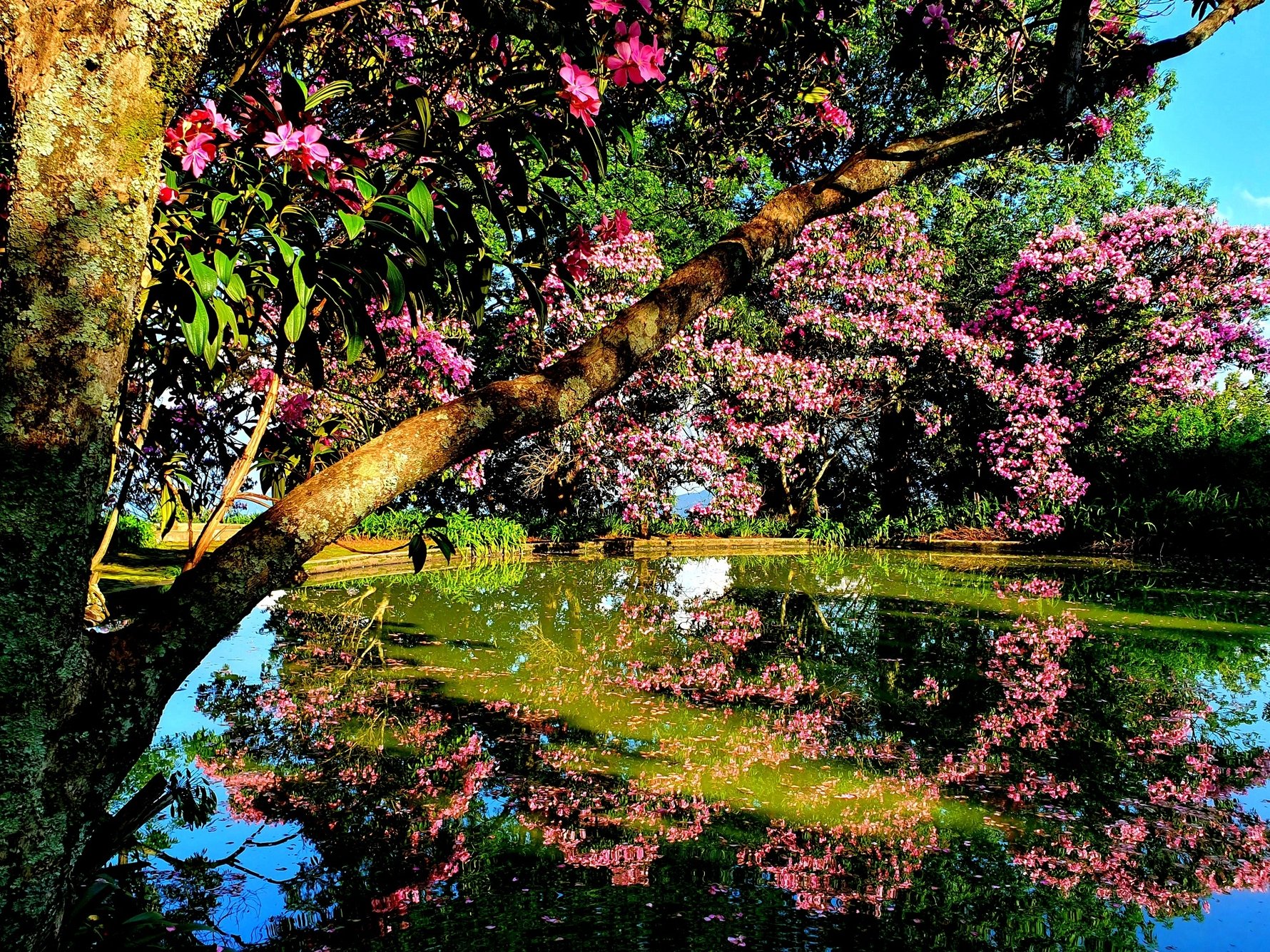 About an hour's drive from the Limpopo provincial capital Polokwane, Tzaneen sits approximately four hours drive from Joburg in an area of the lower foothills of the Drakensberg escarpment known as The Letaba. This is the gateway to one of the most scenic areas of Limpopo. From Tzaneen to the Phalaborwa gate of the Kruger it is roughly another hour and a half, making this lush forested area, often known locally simply as 'The Mountain', an ideal spot to add a day or two to your Kruger itinerary.

From Joburg the road is largely straight and fast up the N1 to Polokwane. At Polokwane, detour onto the winding R71 to Haenertsburg, and then follow the road through Magoebaskloof to Tzaneen to enjoy the forested valley views. From Tzaneen if you are heading to the mid-Kruger continue on east on the R71 to Phalaborwa or the Orpen gate. Alternatively, turn north and follow the R36 to Modjadjiskloof and onwards on the R81 through Venda to the far northern reaches of the Kruger. 

Whichever way you go, make time on your trip to enjoy the myriad roadside stalls selling everything from the finest 'chicken dust' (flame-grilled chicken wings and thighs) to bargain-basement priced hyper-fresh avocados and other fruits. The roadside crafts found here are also often exceptional.

The best time to visit this area of Limpopo is in Spring as the many landscaped gardens on the route will be in bloom, although whatever time you go take into account that these hills have a mist that can roll in at any moment and in all seasons.
TZANEEN
The biggest town and the heart of the region's famous fruit farming industry, Tzaneen sits at the foot of the Magoebaskloof valley pass and is a popular stopping point on the road to the far northern reaches of Kruger. It's great base for exploring the area. 
Where to stay near Tzaneen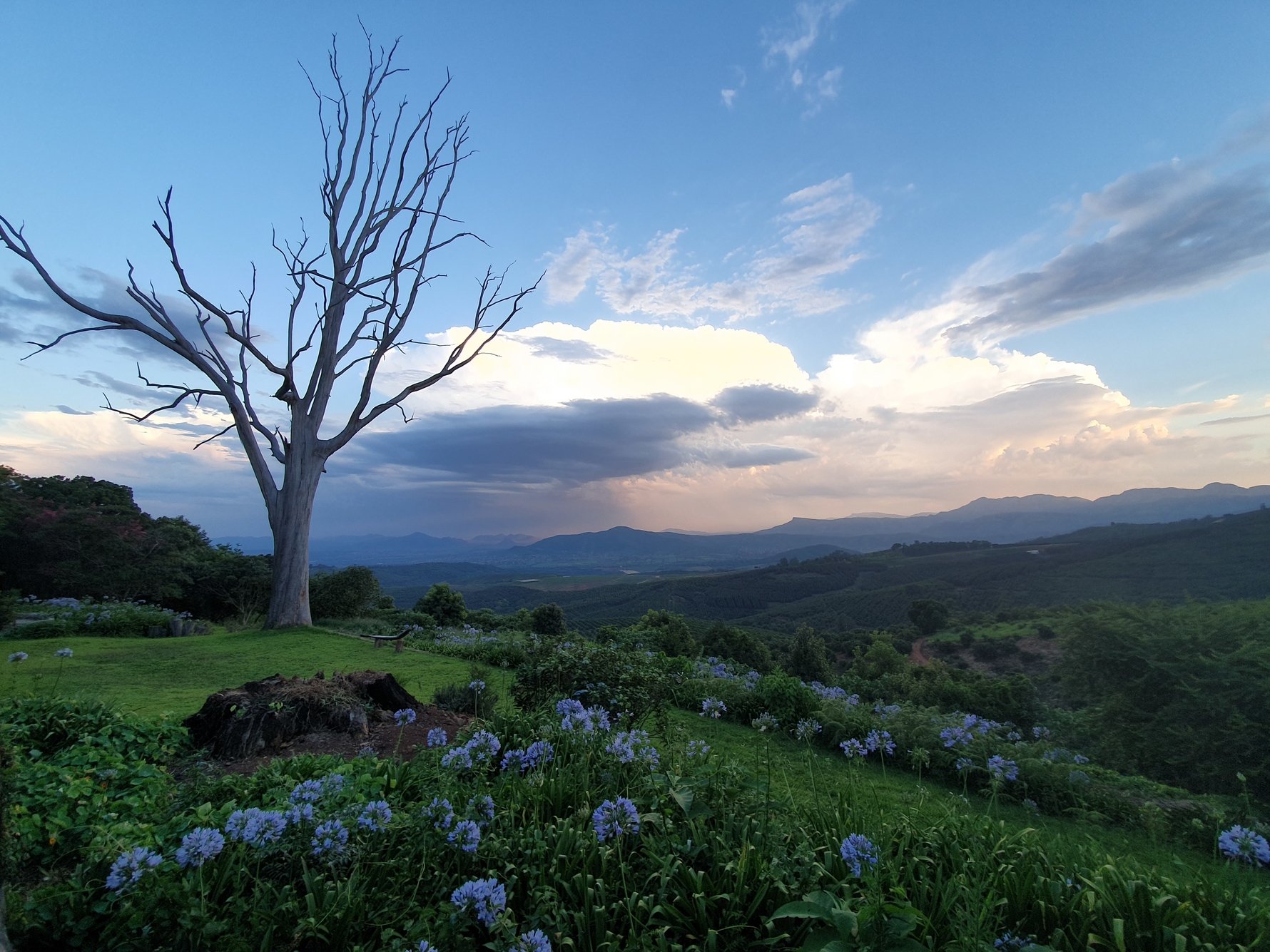 Kings Walden Garden Manor
Atop the mountains south of Tzaneen (a 20km drive up winding country roads through the Agatha forest) is this wonderful boutique hotel. Your host is journalist and writer Bridget Hilton-Barber whose family has a long and fascinating history on this extraordinary property. Owners since 1904, the family's garden manor is perched high on a rise looking over the lush hills of the district's farms. 

The gardens here are exceptional, and at different times of the year offer completely different delights. Perhaps a question to ask when booking, is "what will be blooming then?" Having been designed over many years, and lovingly tended, they reflect layer upon layer of the family's history, their losses and accomplishments, trials and tribulations. Parts of the garden are memorials to different family members as well as people from the surrounding community who have felt a deep connection to this place. Walking the gardens at different times of day is a must-experience activity.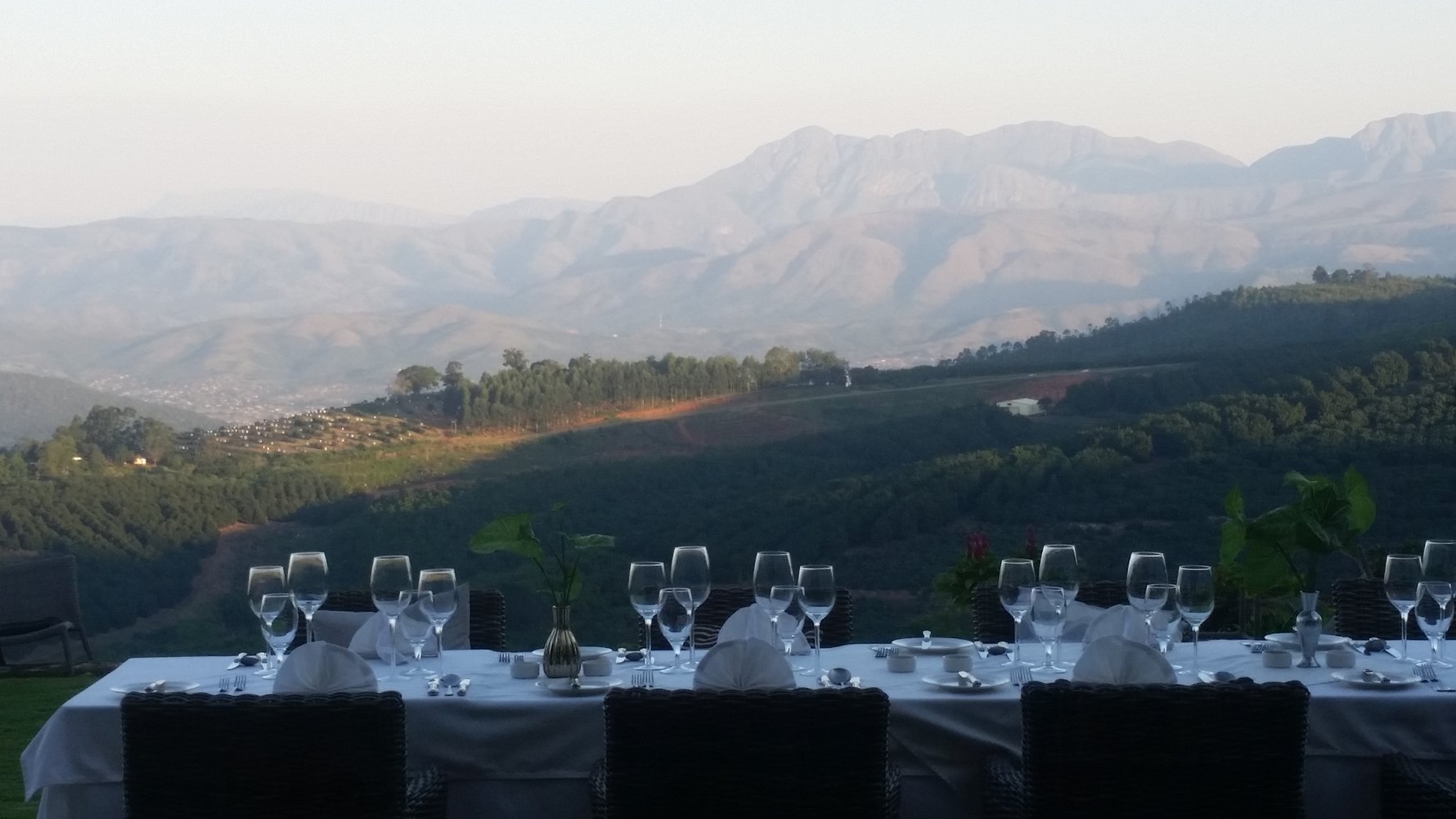 The five luxury en-suite rooms all face onto the gardens and are tastefully furnished with comfort in mind. We loved the immense bathrooms beckoning you to soak away the day, fireplaces for chilly winter evenings, and lots of other thoughtful touches.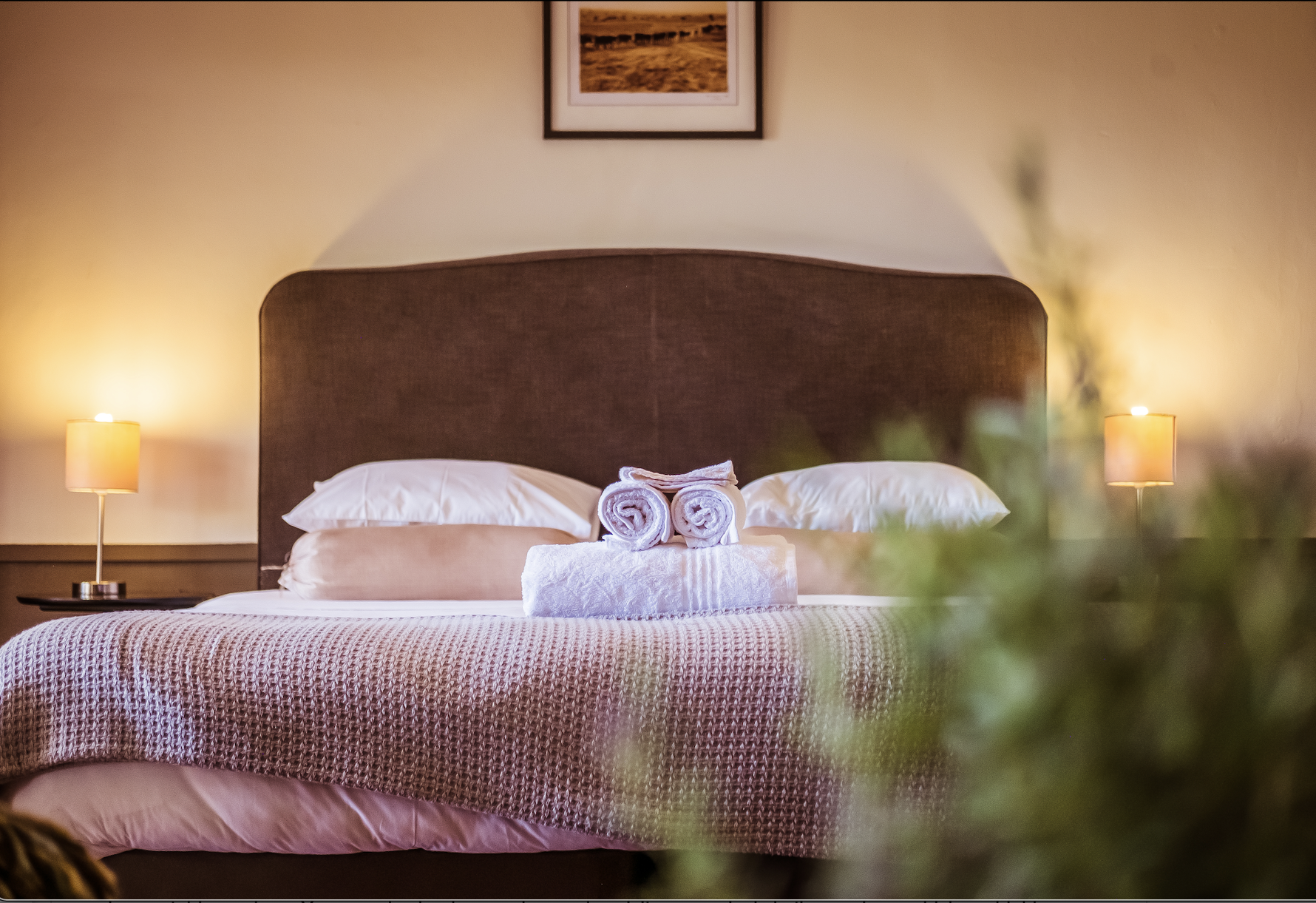 Kings Walden Garden Manor is also a food destination, with an amazing kitchen team and service ethos. Dishes have been designed to showcase the incredible bounty of fresh ingredients from the area – from sub-tropical fruits to herbs from the organic vegetable gardens. Bridget Hilton-Barber is also community-minded and so much of what she shares and promotes supports small businesses in the surrounding areas. Unlike a lot of similar properties Kings Walden is also open to day visitors – we highly recommend you book a garden picnic. 

With its relaxed and welcoming atmosphere, our stay at Kings Walden Manor felt like home, but better. 
Old Coach Road, Agatha, near Tzaneen, +27 15 307 3262, kingswalden.co.za. Garden-facing suites from R1,100 a night.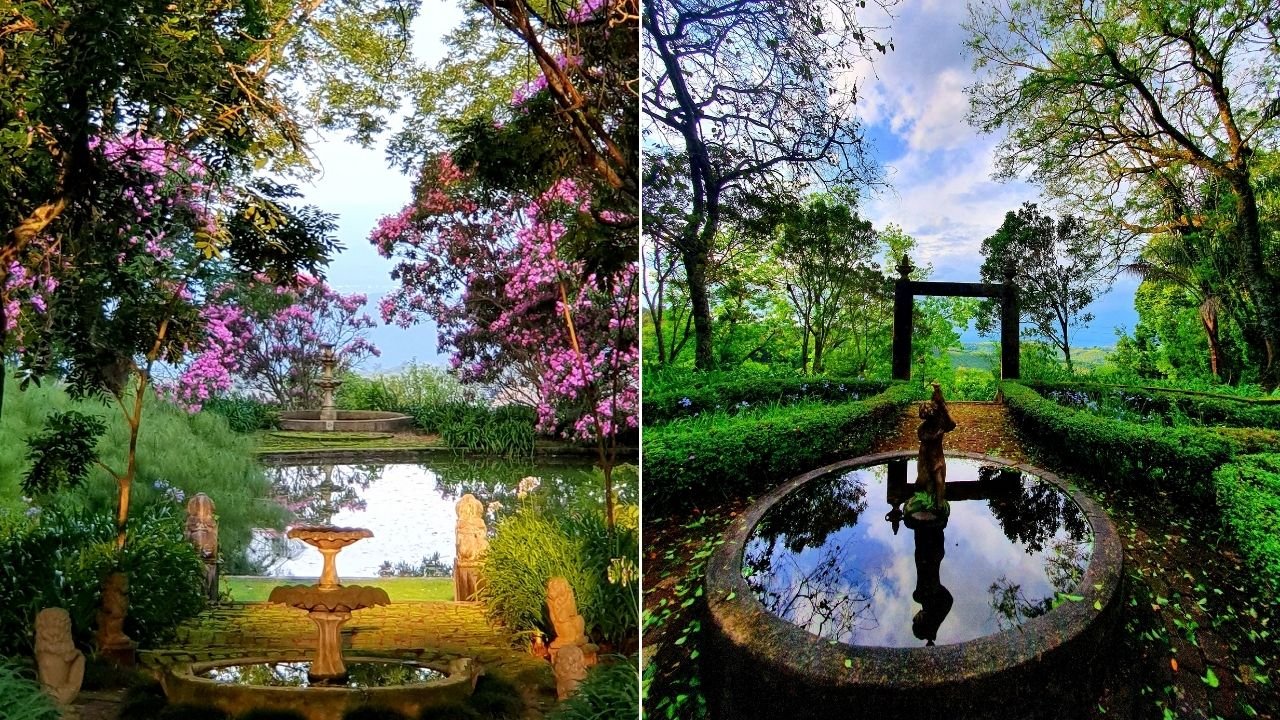 Other attractions in Tzaneen 
Bohemian Café is a bistro in the centre of town that also offers accommodation and Fairview Hotel is a fairly old-fashioned place with pretty gardens, a golf course and spa. 

Stasie 9 is a great pub on the platform of the old Tzaneen train station or for more casual stops add Mhangela Tea Garden and Curios roadside stall to your itinerary and look out for the pop-up Magoebaskloof  Farmer's Market.
MAGOEBASKLOOF
By driving along the R71 between Tzaneen and Haenertsburg (as opposed to taking the R528 between the two towns) you will pass through the famous Magoebaskloof area. Mountains roar up over either side filled with pined forests, fruit farms and tea plantations and just off the road the scenic Debegeni Waterfalls where there are good and easy hiking trails to follow. If you love birding and gardens, this area is heaven.

Don't be surprised to spot South African Finance Minister Tito Mboweni hanging out with the locals at cafes and hotels dotted among farms in the valley. During the 2020 lockdown he relished working from his mountain-top home here and is now a major advocate for the area's tourist attractions, and a passionate tweeter on the subject of his favourite places.
What to see and do in Magoebaskloof 
Note the following attractions are all located along between Haenertsburg and Tzaneen and are accessible from both towns.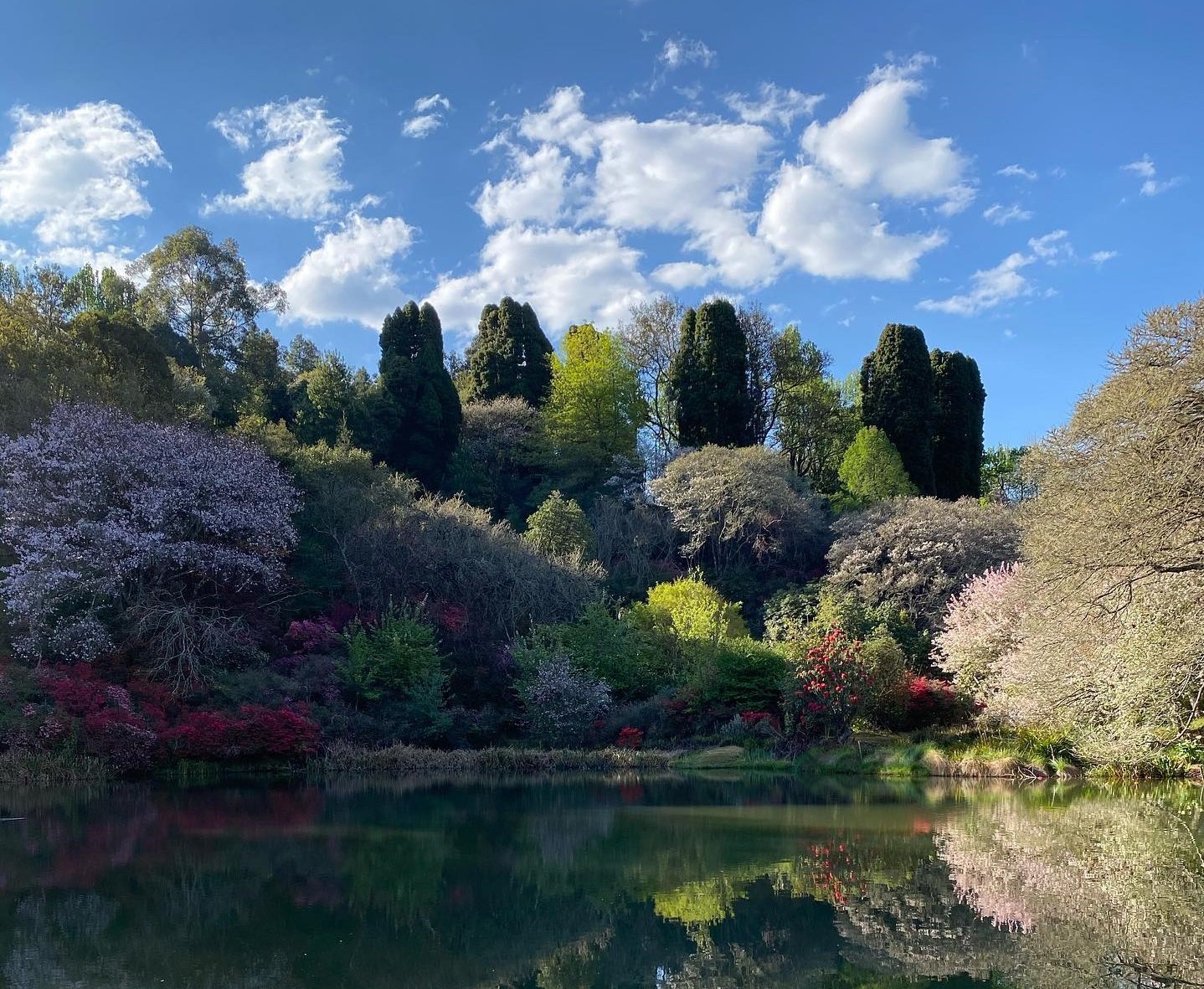 Cheerio Tea Gardens 
The Cheerio tea gardens are spectacular in any season, but especially so in spring when the extraordinary array of trees and flowers come into bloom. For anybody with a passion for gardens and flowers this place is a must, easily one of the most beautiful landscaped private gardens in the country. After you've taken a walk through the serene surroundings, indulge in some tea and cake and take in the views. The tea garden serves light meals and also has an afternoon picnic offering, cheeriogardens.co.za

Magoebaskloof Adventures
Specialising in adventure tourism, Magoebaskloof Adventures is a must for adrenaline junkies who can choose the two-and-a-half-hour canopy tour across the various nearby mountain cliffs and canyons, or ride a zipline, book a tubing adventure on the river or take to the mountain biking trails, magoebaskloofadventures.co.za.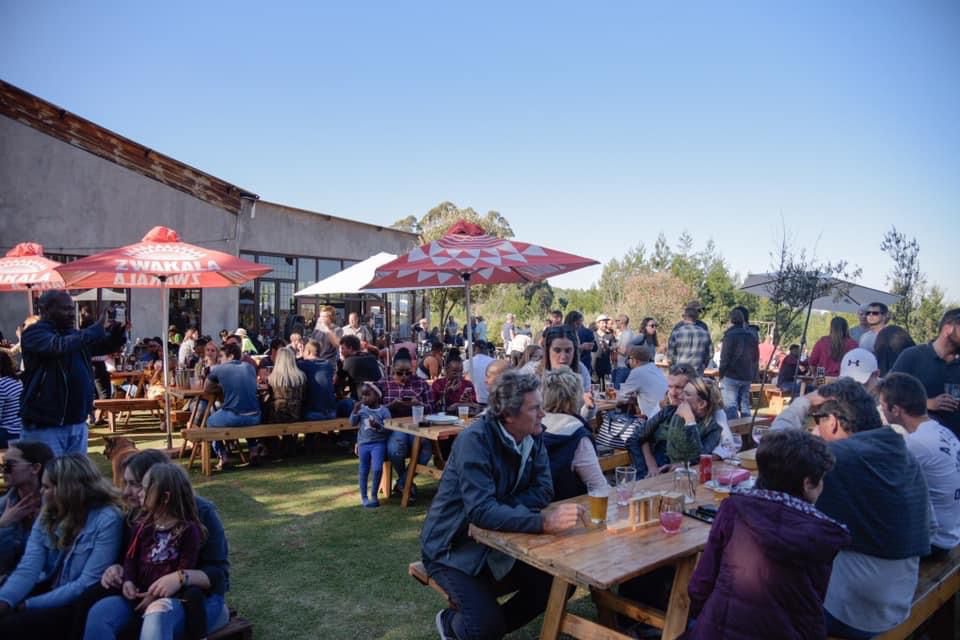 Zwakala Brewery
Zwakala is making a name for itself nationally as Limpopo's top craft brewer. The brewery itself is located right at the top of a mountain pass, with a spectacular view overlooking the valley on the road from Tzaneen to Cheerio Gardens. Take a tour of the brewery to see for yourself how much passion goes into their unique craft beer and enjoy a tasting in the tasting room. There's also a children's garden and play area for the bambinos. 
Tours and tasting by appointment, call +27 73 791 6797, the taproom opens until 17:00 for beers and food, zwakalabrewery.com.
Guided birding tours with Limpopo Birding Route
Limpopo Birding Route is a non-profit organisation promoting birding tourism and conservation, and award-winning David Letsoalo is their most famous birding guide. He knows the birds of this region like nobody else and is frequently touted by twitchers as among the best birding guides in South Africa. An ideal base for enjoying one of David's birding tours is the beautiful Kurisa Moya lodge which has its own forested hiking trails.
Tours can be booked per hour or per day and prices depending on group sizes and the length of the tour. Call +27 71 658 6980 / +27 83 568 4678 or +27 82 200 4596 to enquire about booking or email Kurisa Moya lodge at info@krm.co.za, limpopobirding.com.
 
Where to stay in Magoebaskloof
Kurisa Moya lodge (see above) is a great choice offering lots of activities.

For something special Graceland Eco Retreat is an off-the-grid retreat and lodge looking over the Kudu River Valley with accommodation in stylish and eco-conscious units designed for eco-living. Each has access to a kitchen, although the lodge's Pause restaurant is a treat. Stays are available on a half or full-board basis and being up here on the mountain it's always nice to arrive from your day's activities to a fantastic meal. On weekends the restaurant hosts regular pop-up events and table d'hote' lunches. Sourcing all its ingredients from local organic farmers, it's said to be among the best fine dining destinations in the province, gracelandeco.co.za.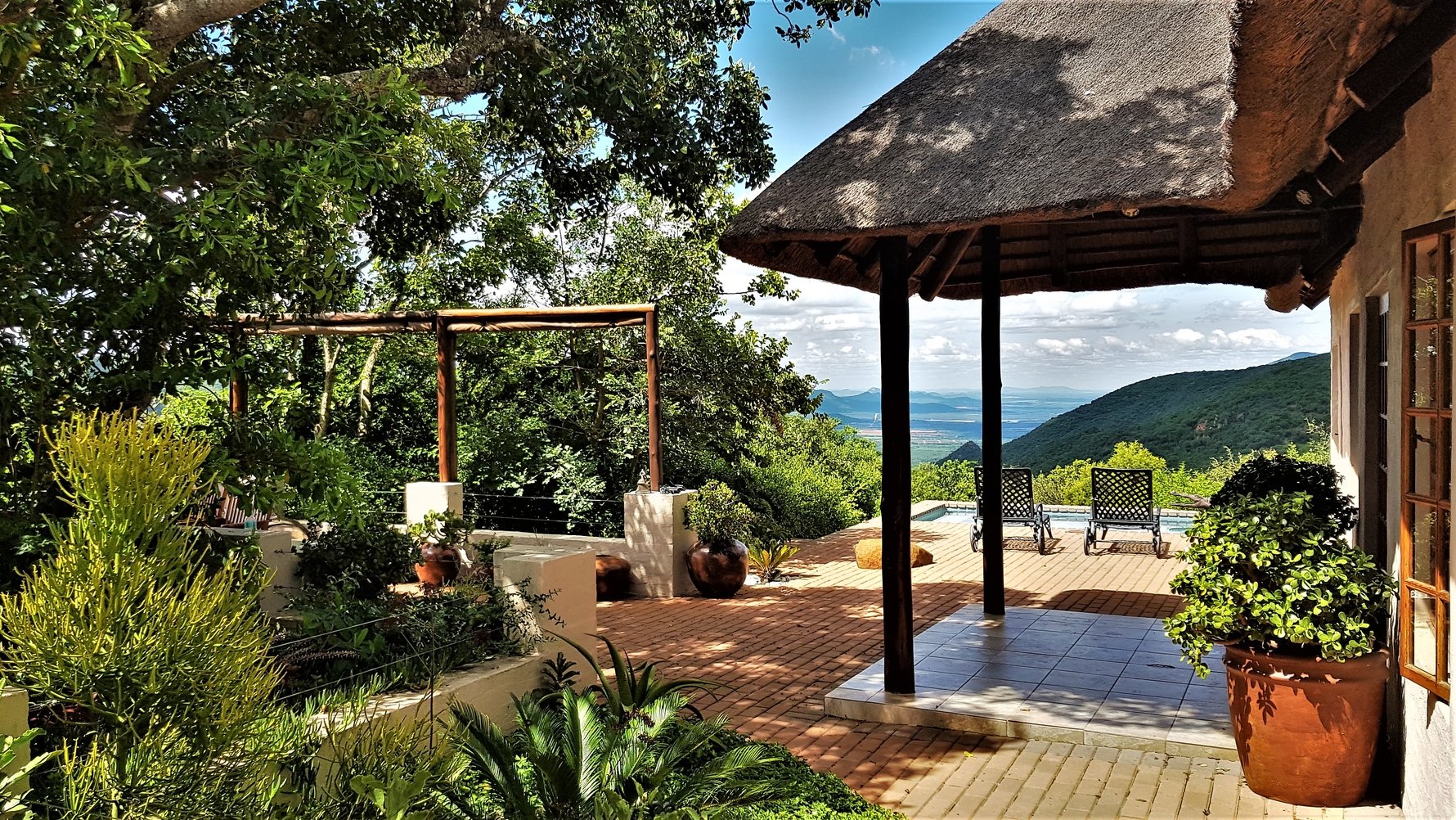 Good self-catering options include Meadow Cottage at Sequoia Gardens, in the Sequoia Retreat. It overlooks a picturesque dam that reflects the lush tall trees on the still water and sleeps two to four people (sequoiastay.com). 

Bramasole Guest House is another self-catering spot overlooking a pretty dam with fun and outlandish décor themed after different famous places in the world. Hiking trails lead from the property and it's also possible to go trout fishing (bramasole.co.za).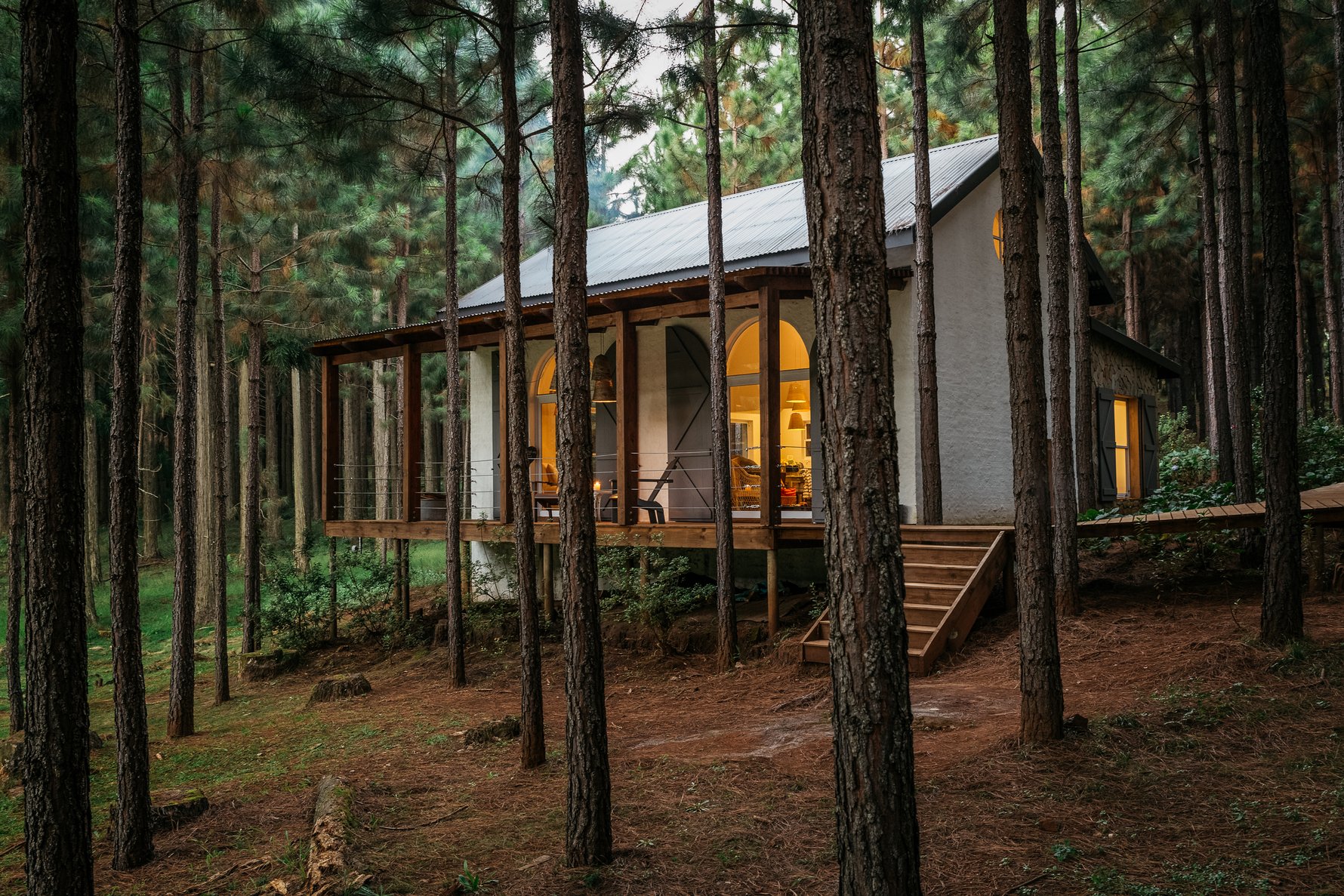 Also in the valley's farmlands is Glenogle Farm that boasts a magnificent dam and two gorgeous self-catering options. The Loft sleeps two with a living room and dam views or there's Storey, a comfortable two-bedroom building with a private courtyard garden on one side and on the other the farm's stables courtyard, glenogle.co.za. 
Where to eat in Magoebaskloof 
Allesbeste is among the most famous farms in the Magoebaskloof Valley, known locally for having the best avocados, bananas, and litchis, among other fruits. Look out for their roadside stall at the bottom of the pass as you leave Haenertsberg.

About 7km from Haenertsburg Blueberry Heights is one of the most popular mountain lunch stops or there's also Mountain Café, an awesome bistro serving breakfast and lunch with a view.  
HAENERTSBURG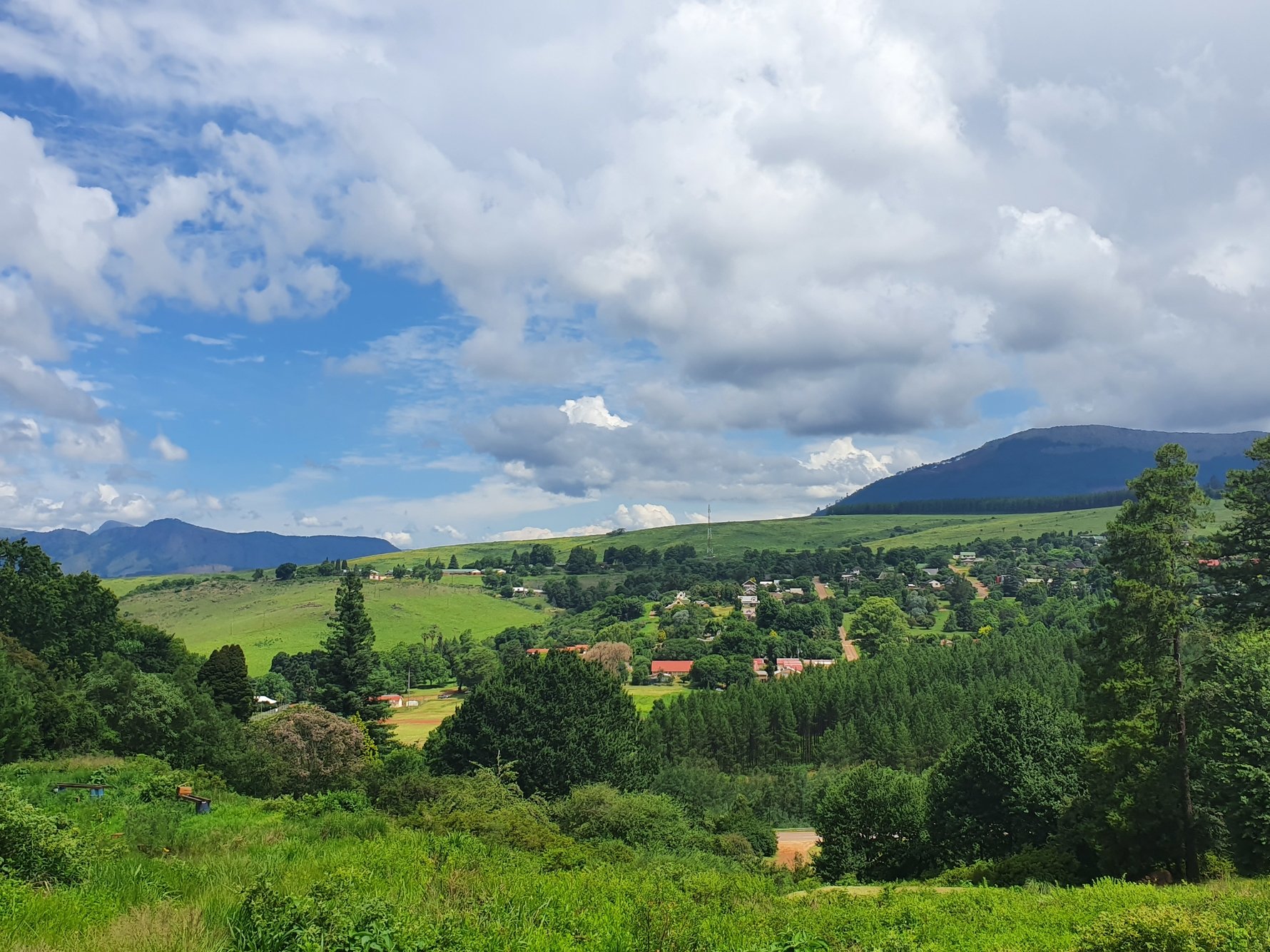 The first town along the R71 from Polokwane is Haenertsburg, a quaint forested outpost that is another one of the many mining towns that sprouted up during a brief gold rush in this area during the late 19th Century. It's a very small town with little else to divert you than the pleasure of staying over in a sleepy mountain village with the tranquillity of the Magoebaskloof forests on your doorstep.
Where to eat in Haenertsburg
The Red Plate is a convivial spot in the village with an outdoor deck under the trees, or for beers and burgers there's the local village pub The Iron Crown. For breakfast and coffee The Eatery is a bakery and deli with great sourdough bread. 
Where to stay in Haenertsburg 
The Viewpoint Cabins (find them on Air BnB) offer self-catering A-frame chalets outside the village with cool décor, or there's The Pennefather complex (thepennefather.co.za) in town with self-catering accommodation in picturesque old miner's cottages that have working fireplaces for the colder months. The Pennefather is also home to Africana, a quaint second-hand bookshop with a small museum that also sells collectibles, Dutch delicacies and sweets.