Wake up at the crack of dawn and drive out of the camp gate as soon as it opens. Following the sound of a lion roaring in the distance, heading towards vultures circling over a kill or simply randomly driving around and spotting whatever walks your way, you get a fantastic taste of the African bush at South Africa's most famous safari destination the Kruger National Park.

Apart from near-guaranteed encounters with the Big Five (lion, leopard, elephant, rhino and buffalo) there's an endless variety of fascinating animal and plant life waiting to be discovered, in a range of stunning landscapes spread over an astonishing 19,500 square kilometres (360km north to south, 65km east to west).

Broadly speaking the Kruger Park can roughly be divided into three areas; the southern Kruger Park in Mpumalanga, the central Kruger Park which straddles Limpopo and Mpumalanga, and the northern Kruger where the mighty Limpopo river forms the northern boundary of the park along the border with Zimbabwe. 
WHAT TO SEE AND WHERE TO STAY IN THE KRUGER NATIONAL PARK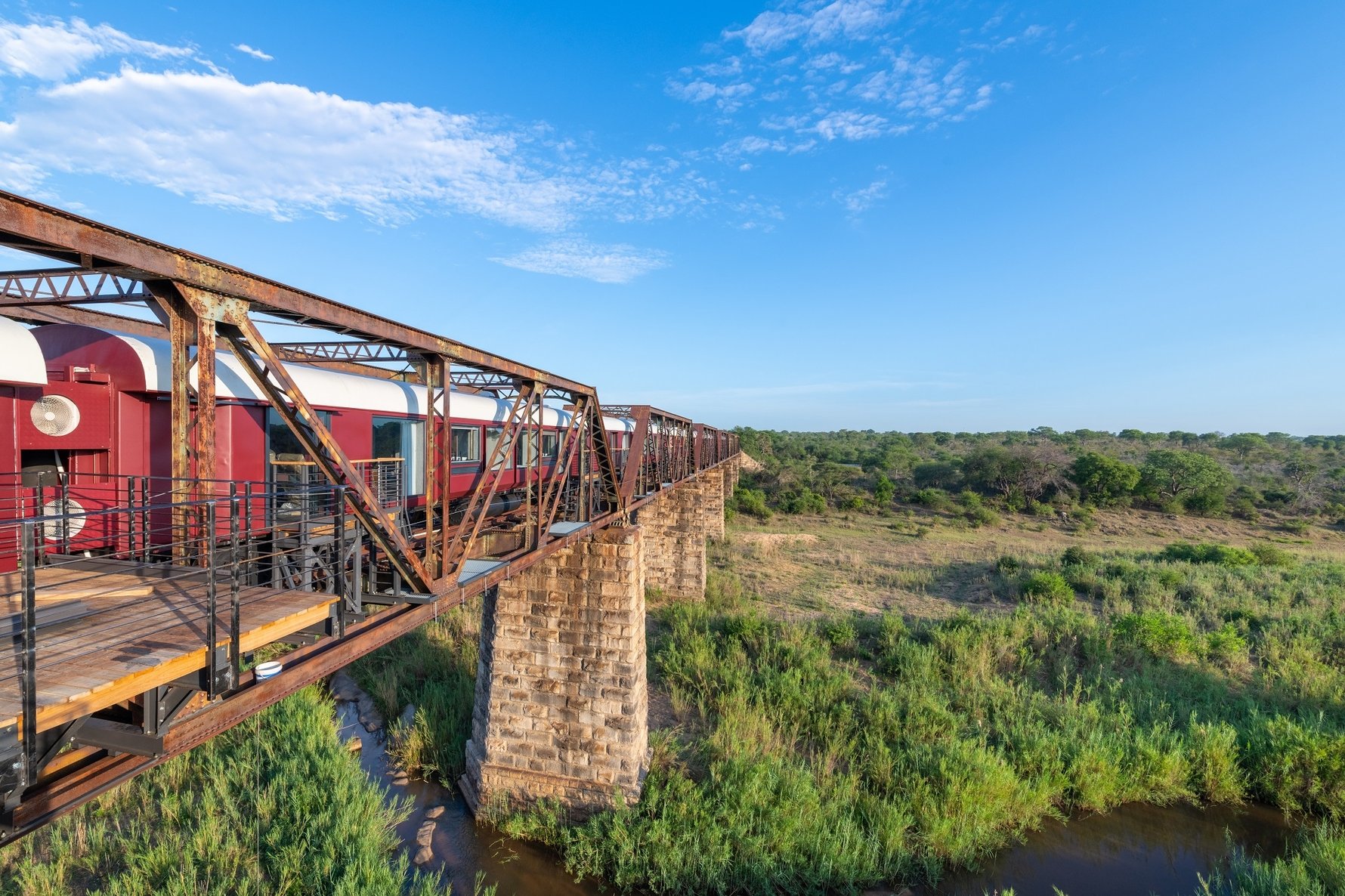 There's a huge variety of places to stay within the park itself ranging from campsites to en-suite safari tents, self-catering cottages and bungalows, plus a fabulous array of exclusive lodges where you can pay anything from R3,000 to R30,000 a night for a luxurious all-inclusive stay. This is a vast park and the different areas of the park offer different attractions in terms of accommodation, scenery, wildlife and birdlife. For first-timers the southern Kruger park is a fantastic area to visit with some of the best sightings in the park and the biggest choice of accommodation. At around five hours drive, it is also the easiest to drive to from Johannesburg. Or making things even quicker you can fly to Nelspruit and rent a car. In our guide to the southern Kruger we look at everything you need to know to plan your visit including a rundown of all the main gates, rest camps and some luxury options.
Read our guide to the southern Kruger Park here. Suspended on a bridge 50 feet above the Sabie River, Kruger Shalati is a luxury safari lodge like no other. This is one of those rare properties that will amaze you as much for its engineering and its history as for its service and hospitality. This is luxury African safari with a difference and offering the kind of wildlife sightings most people can only dream of.
Read our review of Kruger Shalati and plan your stay here.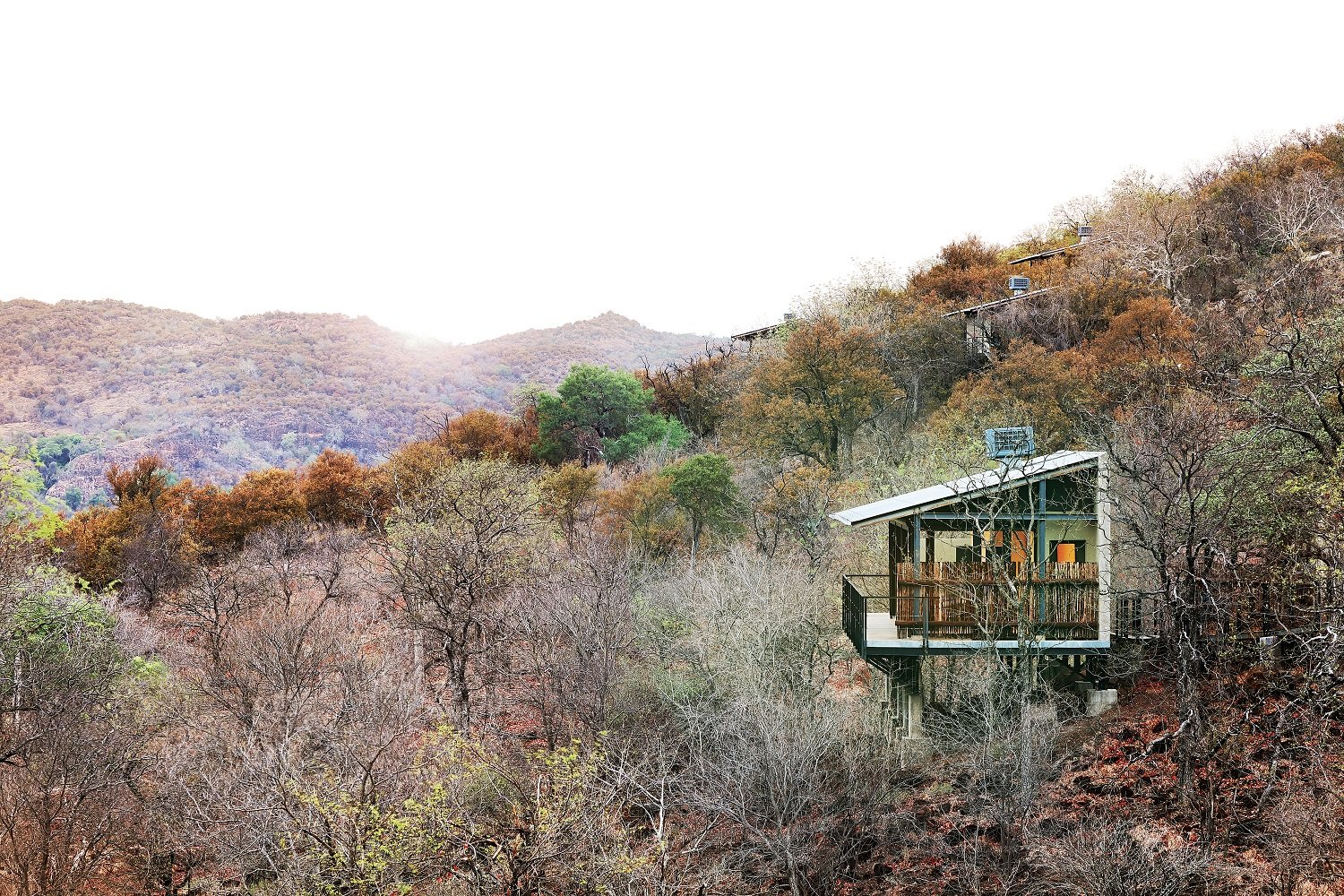 The northern stretches of the Kruger tend to be quieter than the more easily accessible areas of the south. As you travel steadily further north approaching the Tropic of Capricorn the vegetation changes with riverine forests and clusters of impressive baobabs resting on rocky outcrops. Although there are generally fewer Big Five sightings here, the scenery and incredible birdlife more than make up for it. In our guide to the northern Kruger we look at everything you need to know to plan your visit including a rundown of all the main gates, rest camps and some luxury options.
Read our comprehensive guide to the northern Kruger Park here. 
ROAD TO KRUGER - WHERE TO STOPOVER ON THE WAY TO KRUGER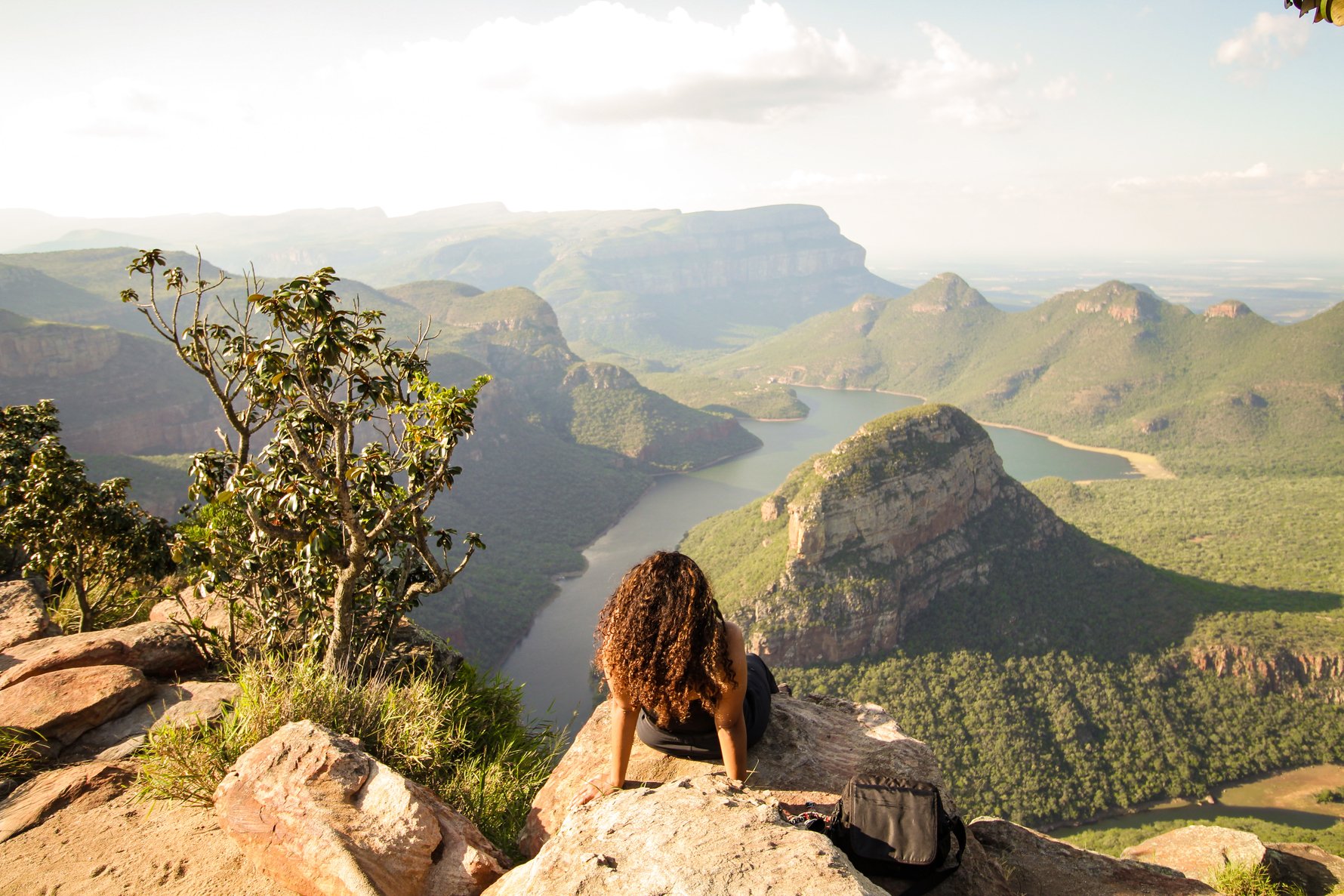 The various gates of the Kruger National Park are between a five and seven-hour drive from Joburg. If you leave early it is more than possible to drive straight to the park in one day (note that gates close at sunset). Although one of the great pleasures of a Kruger Park holiday is scheduling in extra time to stay over and explore the scenic towns on the road from Joburg. Around four hours drive from Joburg, the Panorama Route is one of Mpumalanga's biggest attractions. Whether you are heading to the Kruger Park or returning to Joburg this route is a major diversion worth the extra effort and days spent over. Known as The Escarpment, this area marks the spectacular point where the Highveld meets the Lowveld marked by a dramatic drop in height of 1,000 metres at the immense Blyde River Canyon.
Read our guide to what to see and where to stay in Hazyview, Graskop, Sabie and the Panorama Route here.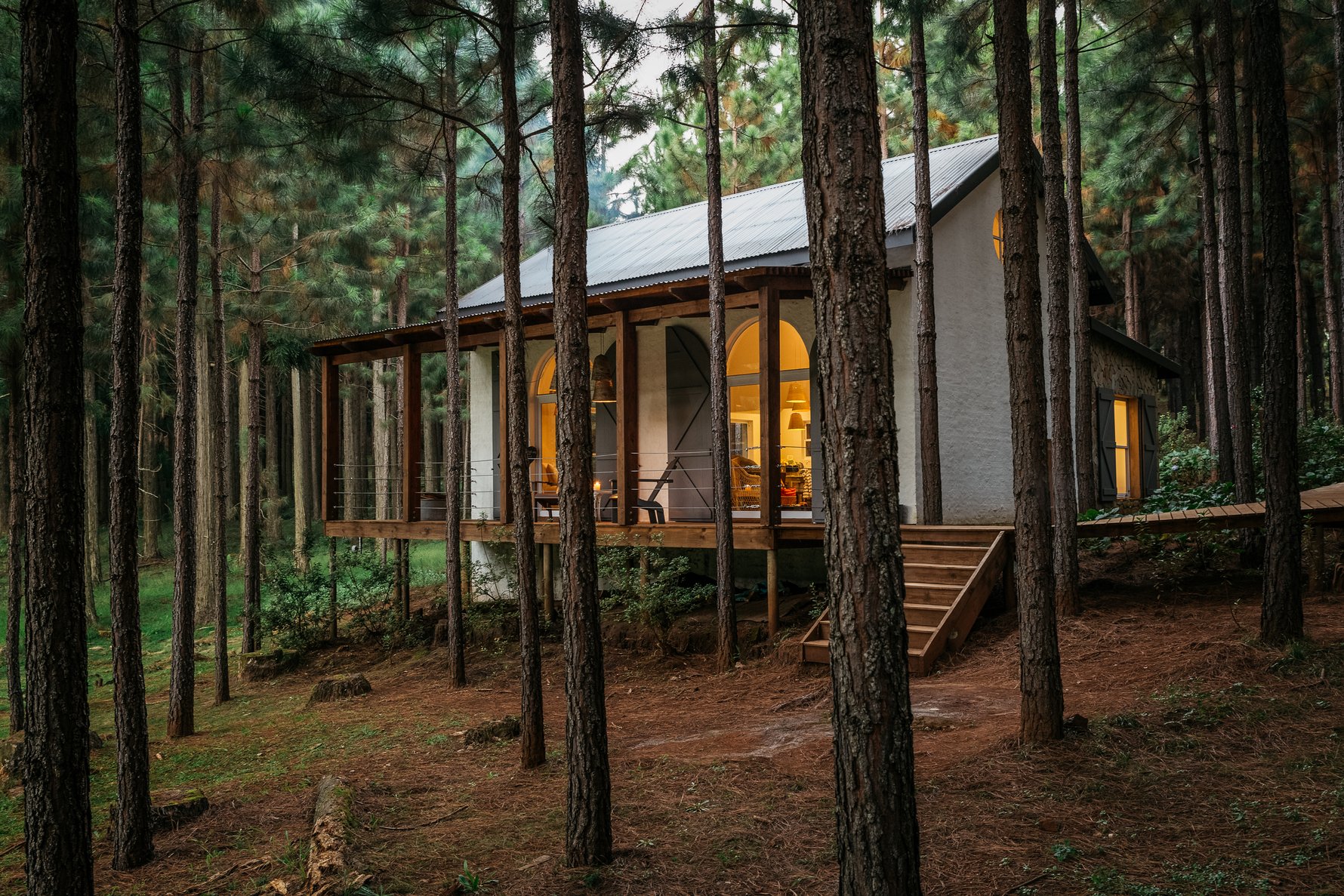 The ideal halfway stop on your drive north-east from Joburg through Limpopo to the central and northern parts of the  Kruger National Park. Approximately four hours drive from Joburg the towns of Tzaneen, Magoebaskloof and Haenetsburg are the gateway to one of the most scenic areas of Limpopo. From here it is another hour and a half to the Kruger gates making this lush forested area, often known locally simply as 'The Mountain', an ideal spot to add a day or two to your Kruger itinerary.
Read our guide to what to see, do and where to stay and eat in Tzaneen, Magoebaskloof and Haenetsburg here. A 15-minute drive from Kruger Mpumalanga International Airport near Nelspruit, White River is a super convenient base for accessing the Kruger Park without staying inside the park itself, and for exploring Mpumalanga's magnificent Panorama Route. If you crave the urban niceties of creative design, cool restaurants, cafes and craft like we do, you'll find this charming town worth more than a quick stop.
Read our guide to the town of White River here.