Every day thousands of passengers in Kyiv use the most convenient and reliable public transportation system, the metro. For the last half century the green neon letter "M" at the entrance to the system's stations has become a distinguishing part of the cityscape, much like the red Ms in Moscow and blue Ms in St. Petersburg. A ride on the system is an integral part of any visit to the city.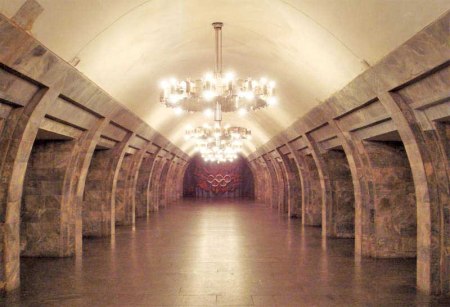 Kyiv was the third city in the Soviet Union to get itself a metro. The first four stations (Vokzalna, Universytet, Khreschatyk and Arsenalna) were opened in 1960, and were built to the classic Soviet ideal of serving both as transportation thoroughfares and as Palaces for the People.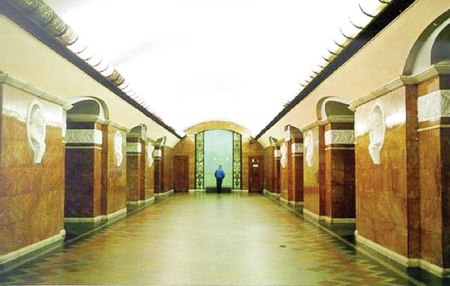 Of the four original stations, the most impressive is Universytet, which combines classical architecture with modern innovations. The entrance pavilion was built according to the concept of The Garden City, pioneered by the British architect Edward Howard. It is part of the Central  Garden, and is indeed often confused with the Garden's main entrance.